Which one of these would you go for?
---
While perusing the San Antonio listings for cars on Craigslist, we recently ran a project 1962 and 1964 Chevy Impala for sale. We know a lot of people are fans of '62 and '64 Impalas, which certainly have a classic look combined with a certain level of comfort perfect for cruising around. However, these are non-running project cars, so if you buy either one or both, you won't be doing any cruising in them right away.
Check out what the top dream car is in a recent survey here.
According to the seller, both Impalas have rust on them. The photos back up this claim. For some people that's reason enough to move on. Sure, rust can be a pain to deal with, but if you're not frightened away by that, then by all means read on.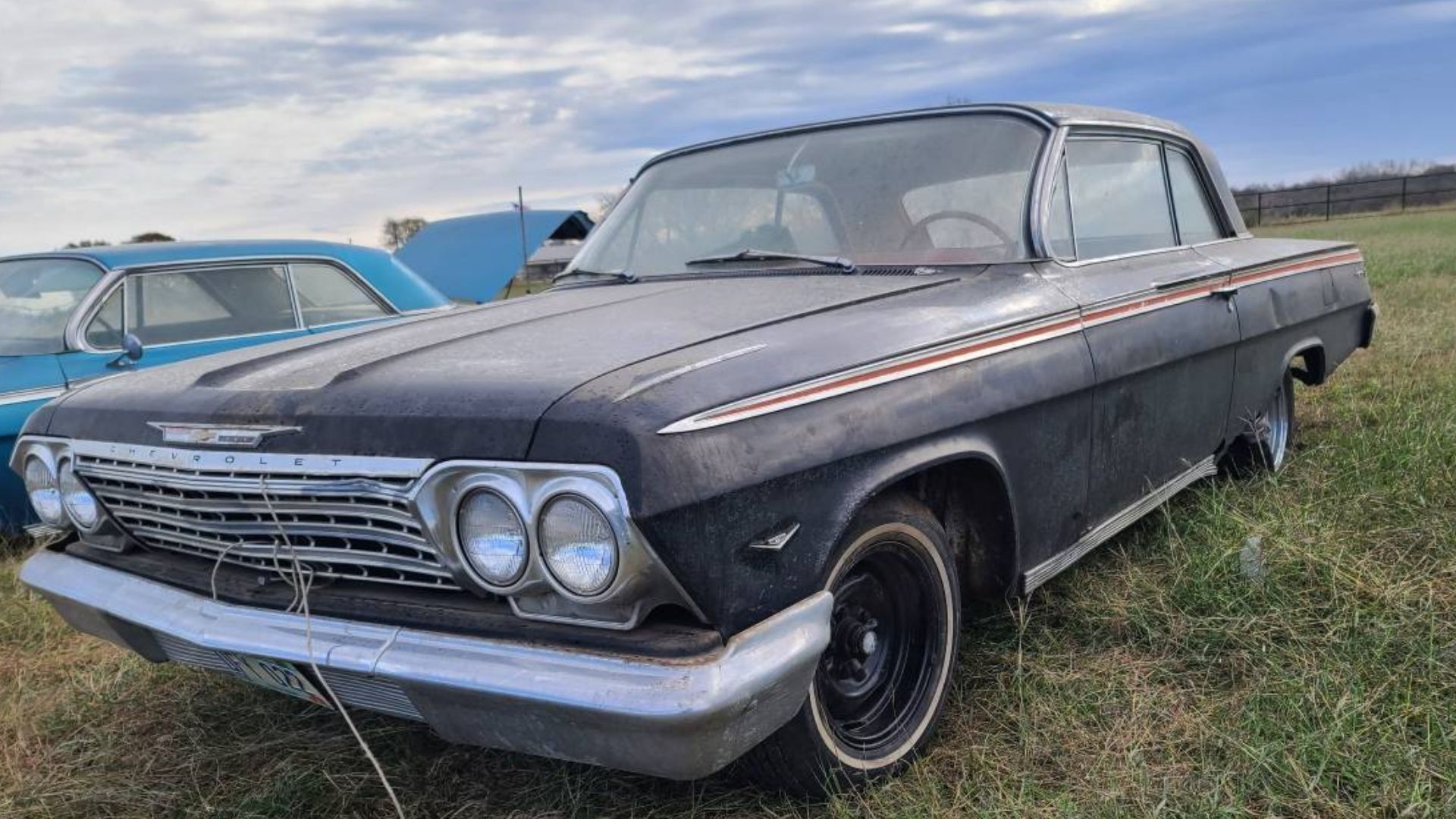 The first car is a 2-door in Tuxedo Black with a nice red interior. Cleaned up, this ride could look really sharp, but it's going to obviously need quite a bit of cosmetic work, with the seller admitting the quarter panels, rockers, and floors all need to be replaced. There's a 283 engine and automatic transmission included, but we have no idea why this isn't running. While the mechanical fix could be something small, it's possibly more involved. The seller says the oil "looks good" and the engine isn't locked up.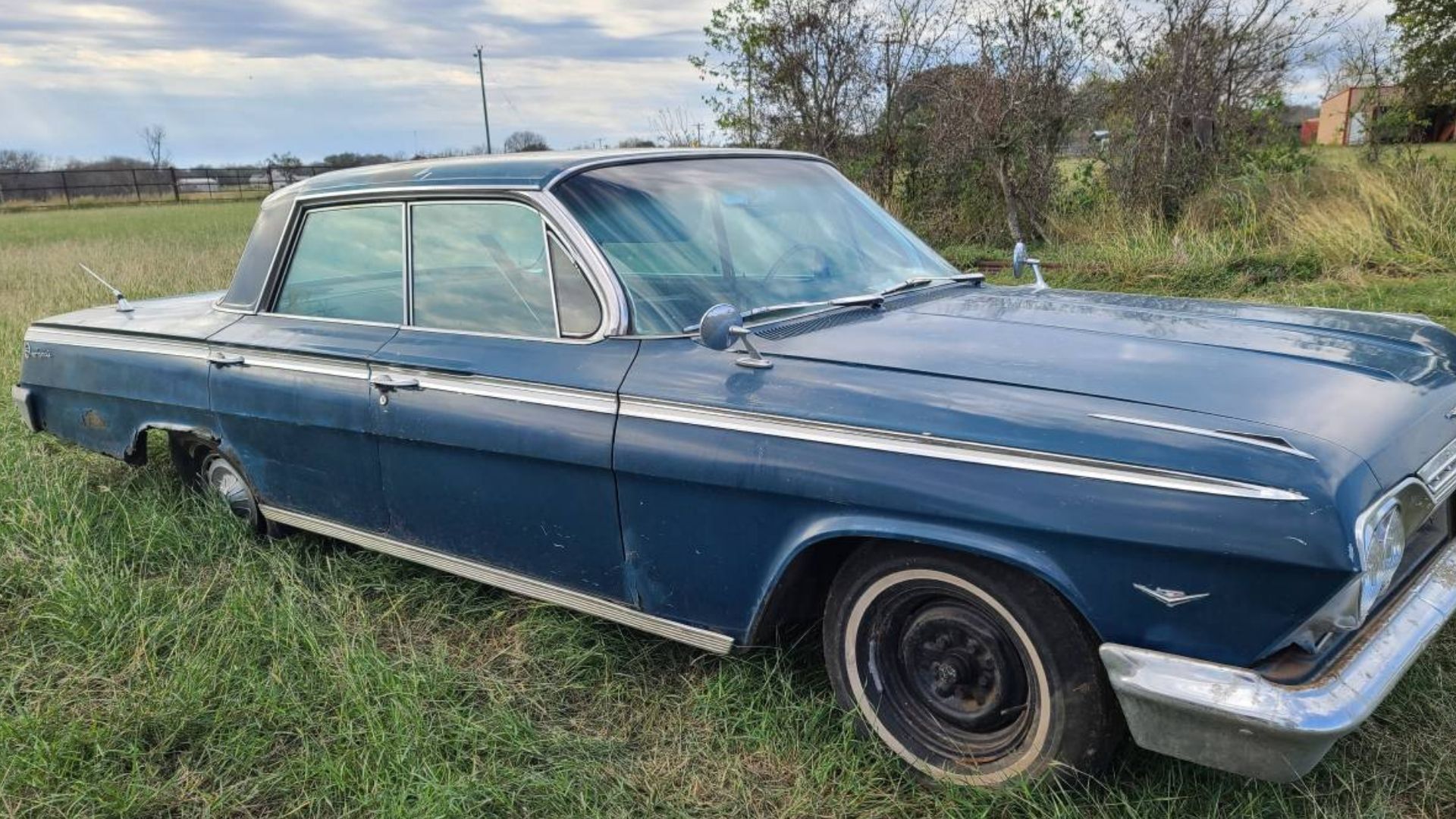 Second is a blue 1964 Chevy Impala four-door, which the seller says needs new quarter panels and some patchwork in the floor. It also comes with a 283 and automatic transmission. The interior is pretty rough with gaping holes in the upholstery and some nasty-looking carpet, but the dash looks intact, which is great if all the instruments are working. Like the other Impala, the seller says the engine isn't locked up and oil appears good, so that's all you get as far as a clue to any mechanical problems.
While both of these classic Chevrolets aren't running and are rusty, the seller does mention they have clean titles. That's a nice bonus you don't always get with a non-running classic. The asking price for the '62 Impala is $10,500 while the '64 is being sold for $5,000. Would you spring for either of these cars or both?
Check out the listing here.