This VW bus is an icon.
---
Volkswagen's Type II was an iconically designed bus that was introduced in the 1950's. Although it went on to represent the counterculture movement of the 1960's, the Microbus was so much more than a hippie van to many enthusiasts. Despite its popularity, it is not very common to see one of these today and examples in good condition can be considered quite rare. That, combined with an eye-catching restoration, is what makes this Microbus from Osprey Custom Car so special.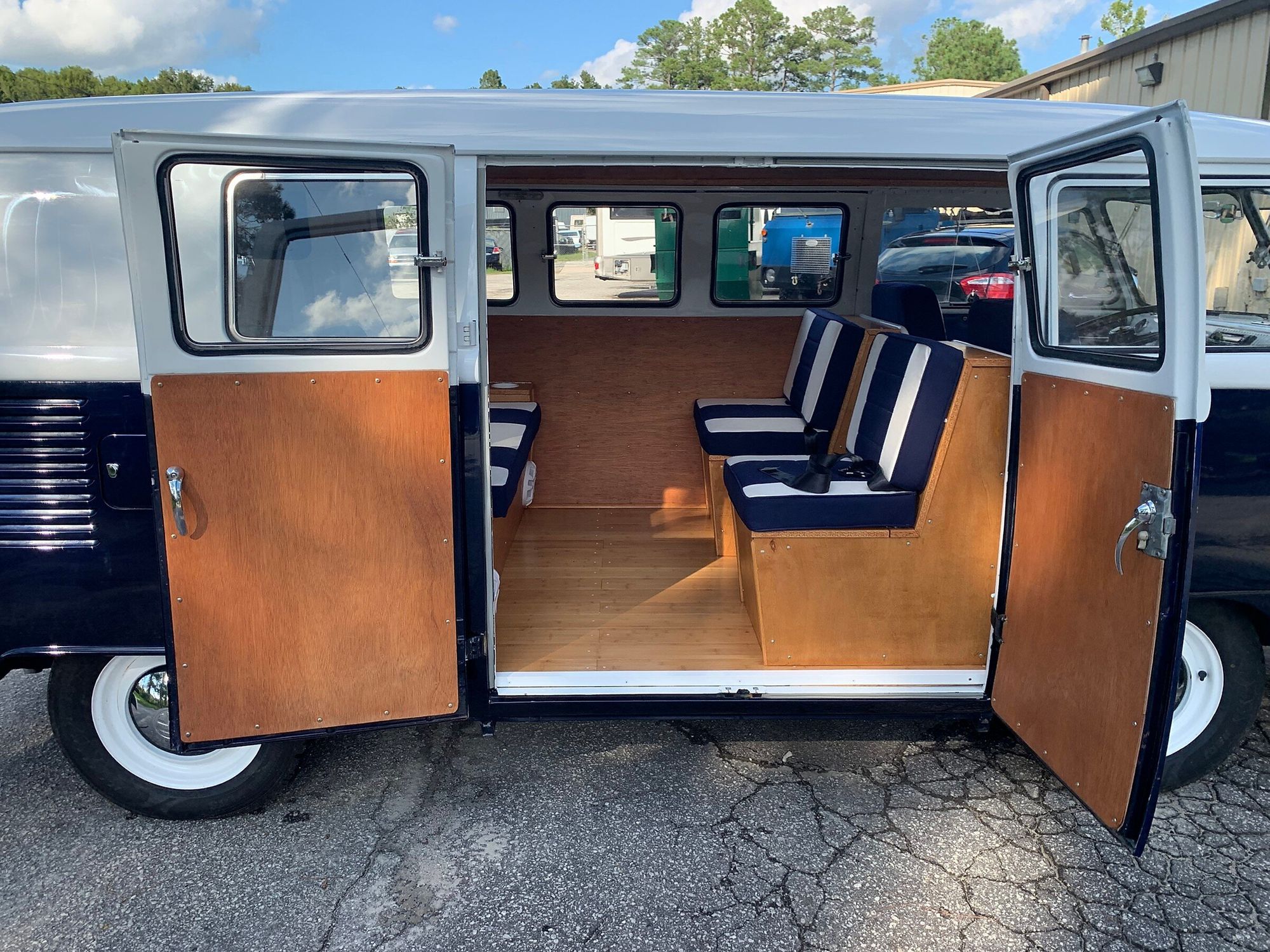 The well-preserved 1965 Volkswagen Type II Bus underwent a complete restoration in 2019, in which much of the parts were replaced with new parts. Any rusted metal that could not be repaired by sandblasting was replaced with new metal before being professionally painted along with the rest of the undercarriage, interior, and exterior. The underside was painted black and the exterior was finished in Navy Blue and White. Sticking with the theme, the interior was painted white before being upholstered in Navy Blue and White Sunbrella fabric and accented with bamboo paneling, trim, and floors.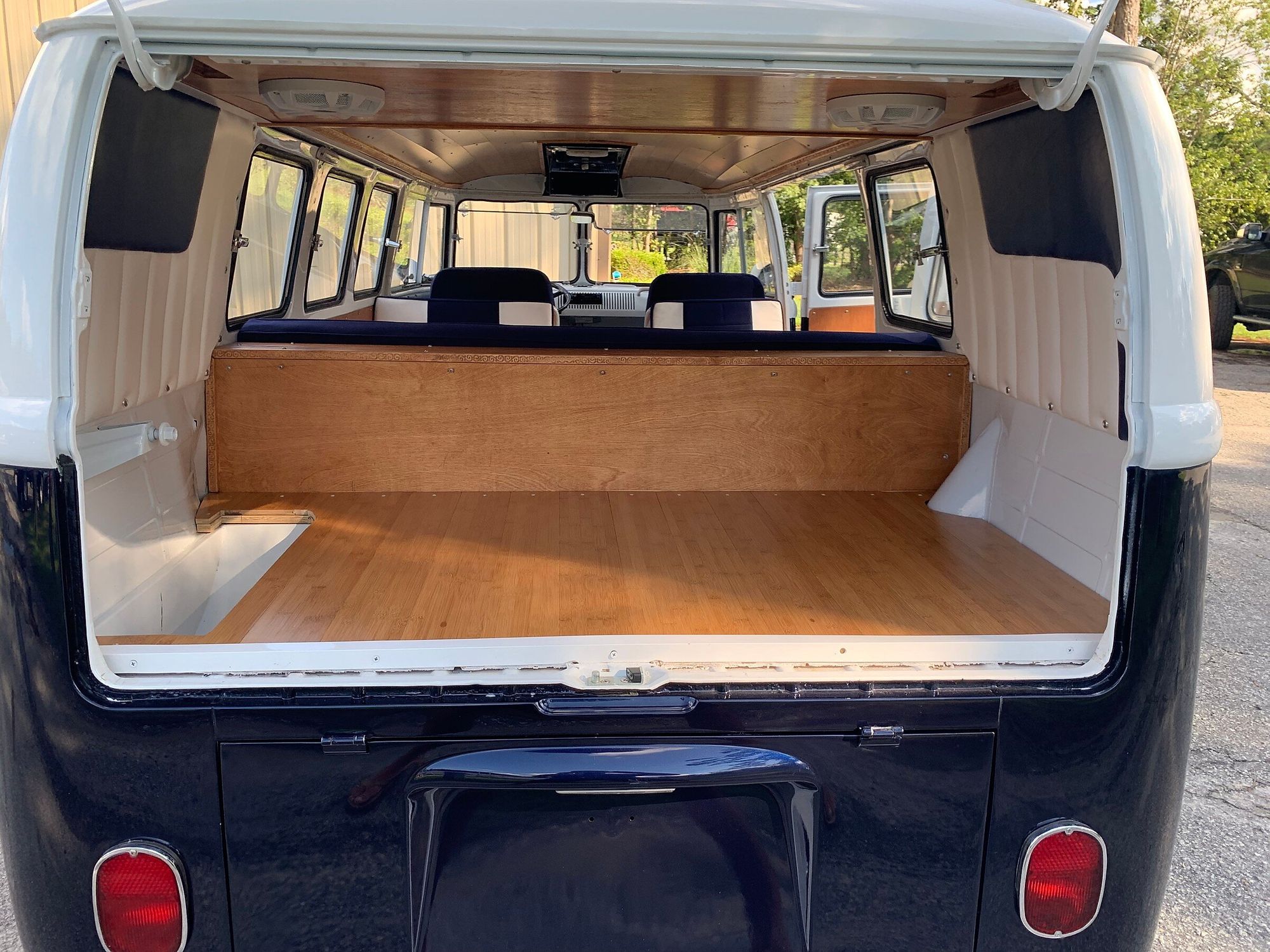 Sound deadening Dynamat was used to reduce road-noise and echo and the modern custom stereo functions and sounds great. Adding to the traditional functionality of the Microbus, the interior was completely custom made by a furniture maker who designed the seats with cubbies underneath, and cup holders in the armrests. While the 1,600-cc engine is not going to win any races, it is able to easily hold a 65-mph pace. This van is comfortable to drive, garners a lot of attention, and only has had 600-miles added to the clock since the restoration. Stock number 081919 is listed for sale on Osprey Custom Cars for just $89,950. Although that may be a bit higher than the average selling price for a 1965 VW Type II, this is not your average example. It is in mint condition and is built to stay that way, making it a worthy investment.