This custom vintage pickup has serious style!
---
We all love big trucks! As children, it becomes commonplace to see a big old semi-truck driving down the road and gestured for him to honk. The thought of riding in the cab of towing a farm truck with our friends and family or even just learning how to drive in a smaller pick-up fills our hearts with tears even now. Classic trucks in particular are something really special. They bring the classic Chevy, Dodge, or Ford styling together with respectable performance and decent rigidity. However, these are not exactly ideal work trucks. Modern times have brought forth an era of millions of hungry mouths to feed with only a few farms supplying the united states within our borders. So what if you want something that will bring that head-turning aesthetic to the table without compromising utility?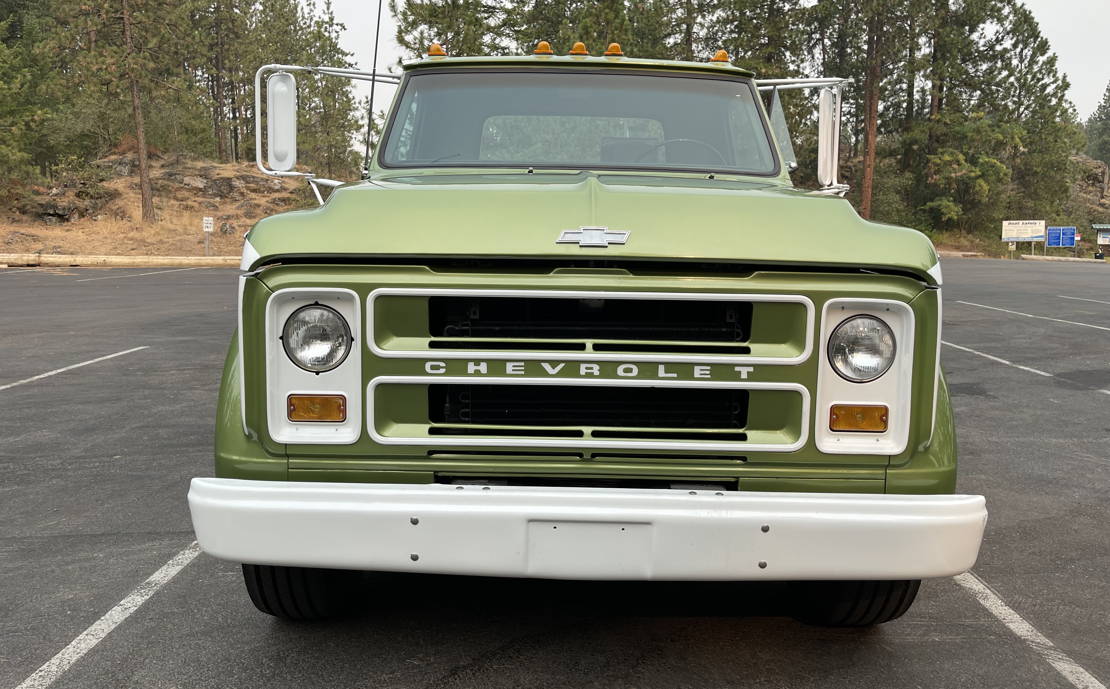 You buy this, an excellent condition 1971 Chevy Farm truck. Now hear me out here, if you happen to be a farmer or somebody who requires a bit more utility than most trucks, this is for you. With 366ci of freedom under the hood, this all-American V8 puts out more than enough horsepower for all of your hauling needs. Power is transferred through a four-speed manual which makes this workhorse a blast to drive considering that the automatic transmissions at the time were, for lack of a better term, dog water.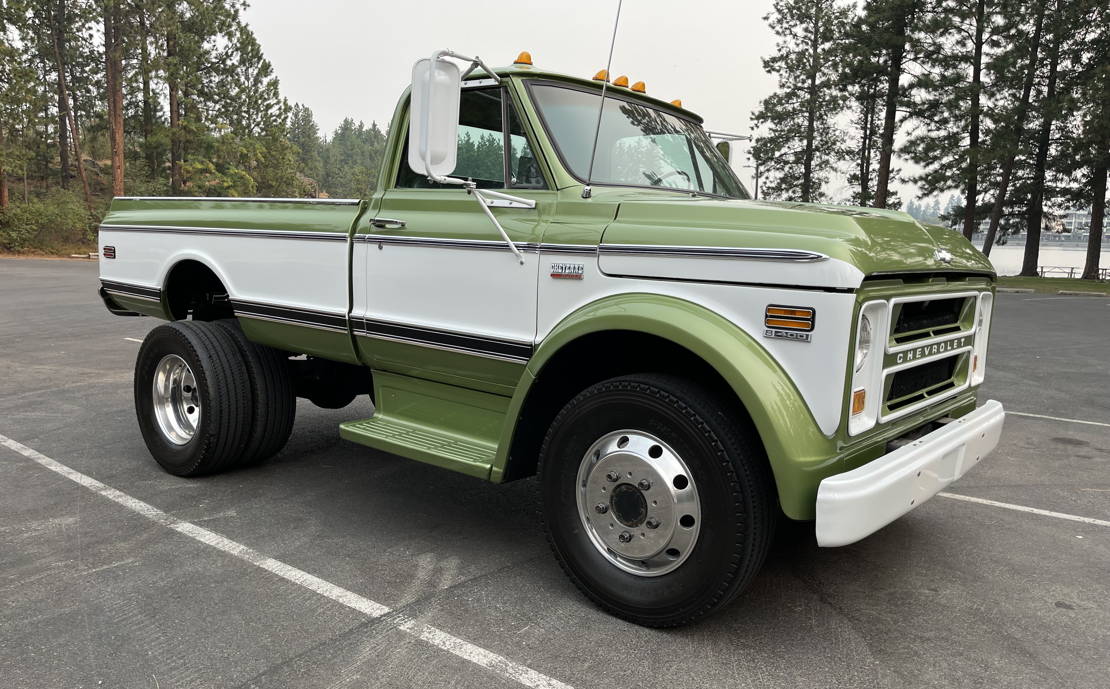 Of course, there are a couple of drawbacks including the fact that it is an older truck so you'll have to take good care of her and the fact that it is two-wheel drive. However, that all fades away when you see just how towing this truck is. Not only will this thing turn plenty of heads, but it will also carry damn near anything you throw at it. Combine that with the fact that it is a dually and you have yourself a recipe for maximum towing capacity. We certainly do appreciate the presence of a classic truck, as many do for good reason. The only question is, who will get it?