Choose from a 389-Powered GTO or Grand Prix.
---
Get ready, muscle car aficionados, for an auction event that promises to be the epitome of classic American automotive power and design. Classic Car Auction's upcoming Billing Sale is set to feature not just one, but two remarkable Pontiac muscle cars that perfectly encapsulate an era when horsepower ruled the streets and style was as important as speed. Whether you're a lifelong Pontiac enthusiast or a casual admirer of vintage muscle, you won't want to miss this thrilling opportunity to witness—and perhaps even acquire—these iconic road warriors. Stay tuned as we dive deep into the specs, stories, and irresistible allure of these mechanical masterpieces.
1964 Pontiac Grand Prix
Introducing a true classic: the 1964 Pontiac Grand Prix with VIN 894P52067. Under the hood, you'll find a robust 389 V-8 engine paired with an automatic transmission, embodying the epitome of 1960s American automotive muscle. Sporting its original body and paint, this Grand Prix is a genuine throwback to an era of style and substance. The Pontiac 8 Lug Wheels add an extra dash of charisma to an already stunning vehicle. But it's not all vintage; the interior has been refreshed for modern comfort, featuring new carpet and seat upholstery. Don't miss out on this incredible new consignment—stay tuned for more details! See it here.
1964 Pontiac GTO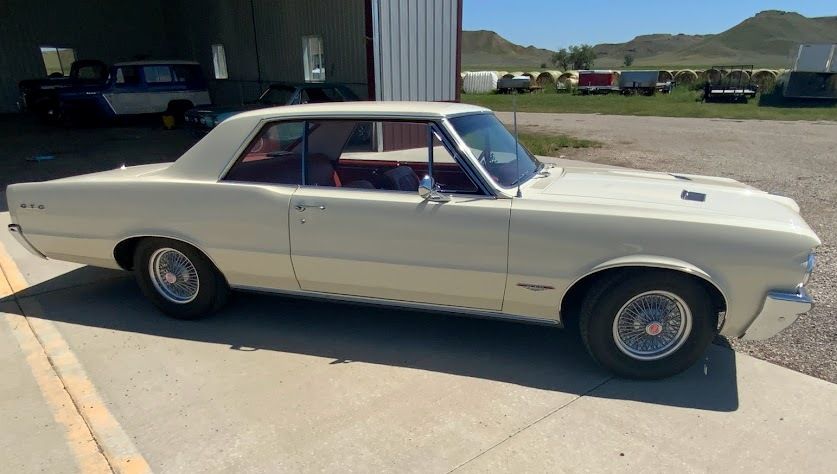 Get ready to rev your engines for this classic beauty—the 1964 Pontiac GTO! This icon of American muscle comes packed with a powerful 389 V-8 engine and a 4-speed manual transmission for that authentic driving experience. Slide into its stylish bucket seats and marvel at the brand-new interior that flawlessly blends retro charm with modern comfort. Turn up the nostalgia with its AM-FM cassette player while enjoying a ride that both runs and sounds incredible. See it here.
The 11th Annual Montana Classic Car Auction takes place on September 2nd. This is an awesome bookend event to the summer Classic Car driving season in the Northern Rockies! Hosted by the Classic Car Auction Group, the 11th Annual Montana Classic Car Auction is held at the Metra Park Expo Center in Billings, Montana. This location provides a great indoor setting for the Auction with 100 cars expected.
Along with the auction, attendees can take in the Burn the Point Weekend, a fundraiser for the Chase Hawks Memorial Association Crisis Fund. The event includes a classic car parade and street dance in downtown Billings Friday night and a classic car show Saturday, also at the Metra Park grounds.