This vintage automobile could run some incredible times at the track with you behind the wheel.
---
Classic cars are a massive part of what made most of us enthusiasts fall in love with the car community. Whether you remember the long hoods of the straight-six BMWs, rolling fenders of the road racing era, or massive V8s from America's first performance car revolution, vintage automobiles have heavily influenced us all in one way or another. The car we are looking at today requires a particular sort of taste for the early days of American automotive greatness rather than the muscle car or pony eras. You'llYou'll never have a shortage of these things at the drag strip or local cars and coffee, but they can be pretty hard to find in good shape because of their popularity. So here's your chance to get in the driver's seat of a 1957 Chevrolet Bel Air Coupe!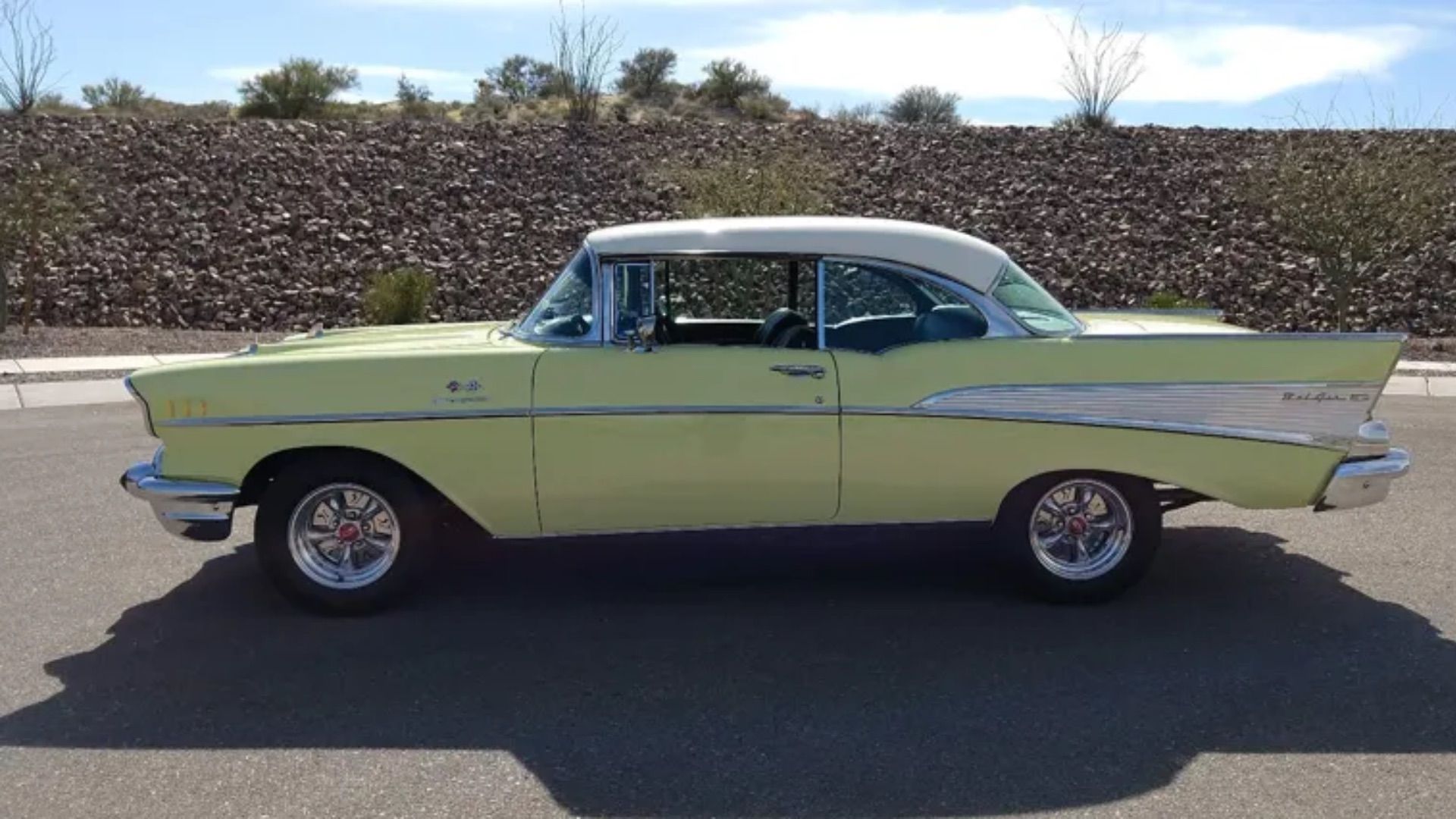 The exterior of this massive car has been kept in fantastic shape over its long life of high-speed driving and car show mania. Along with no visible dents or body damage, a rare feature for such an old car, this Bel Air also sports the original Butter Yellow and White paint. That means that this vehicle has been washed regularly and taken outstanding care of by the owners who genuinely understand these cars' respect. This is an iconic piece of American automobile history that should be preserved just like it has been its entire life. Along with the beautiful exterior and stunning interior, you also get plenty of power and performance from the big engine.
Under the hood is a powerful 350 ci Chevrolet V8 motor capable of exceeding practically any other car of its time in horsepower and torque. This can produce over 300 horsepower and very high torque numbers, making rocketing through the quarter-mile at any drag strip a breeze. These cars were a wonder for their time as they represented sheer individual automotive freedom and the ability to go fast without shoveling a bunch of money into a dealership or modifications. You could be the next owner of this perfectly preserved Chevy Bel Air with a simple click of a button.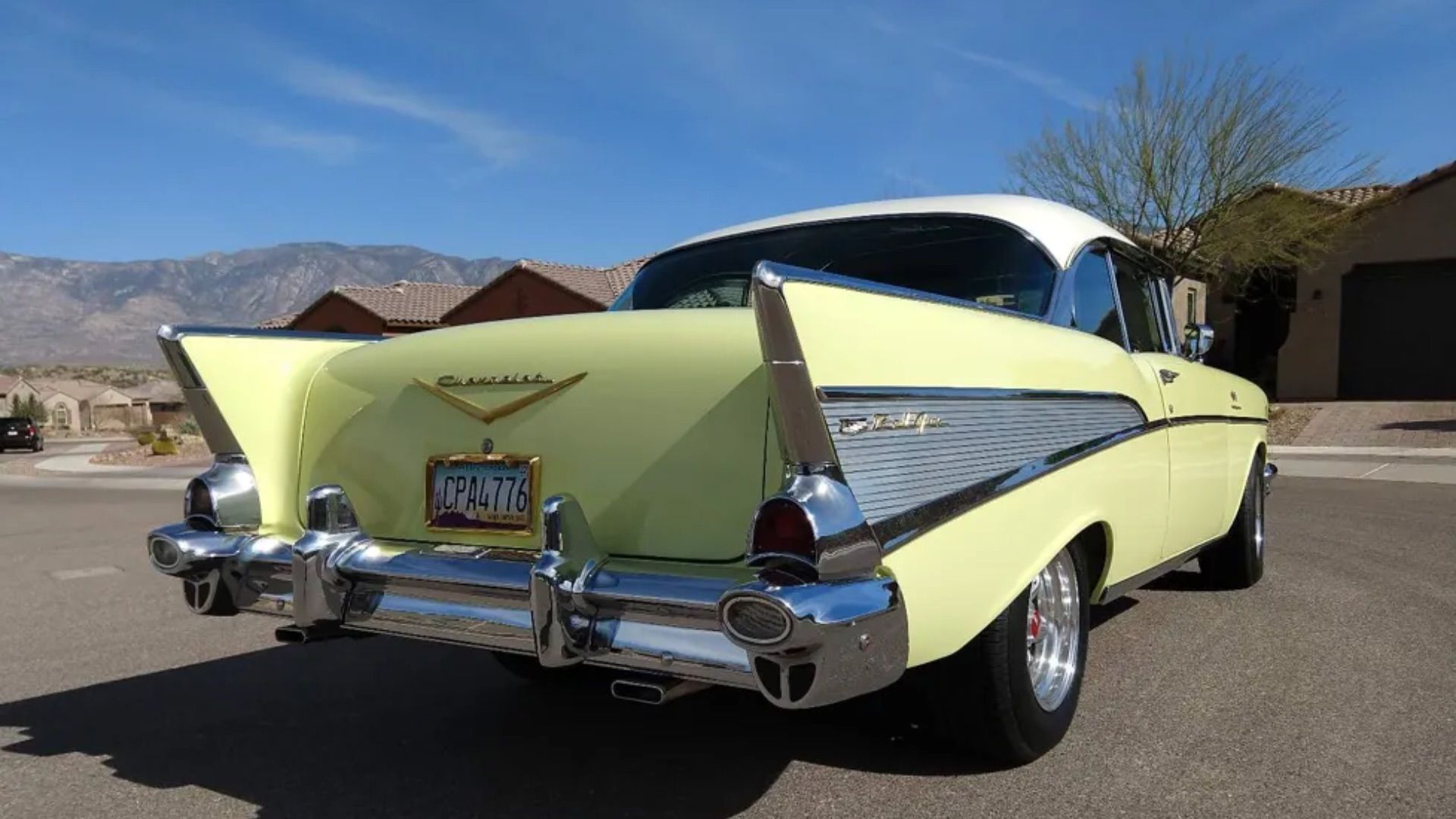 This vehicle and many other classics and special interest automobiles are for sale on Clasiq.com Clasiq takes online transactions to a new level with Independent Inspection Reports for all vehicles. Check out their listings and bid with confidence.