This is one of two cars commission by Ira Vail.
---
Harry A. Miller's legacy is one filled with victories and adversities, and the Miller design was a driving force in some of the fastest racing boats and aircrafts. The name is one that draws in collectors and racing historians to this day, and his influence drove designs by competitors like Ettore and Jean Bugatti.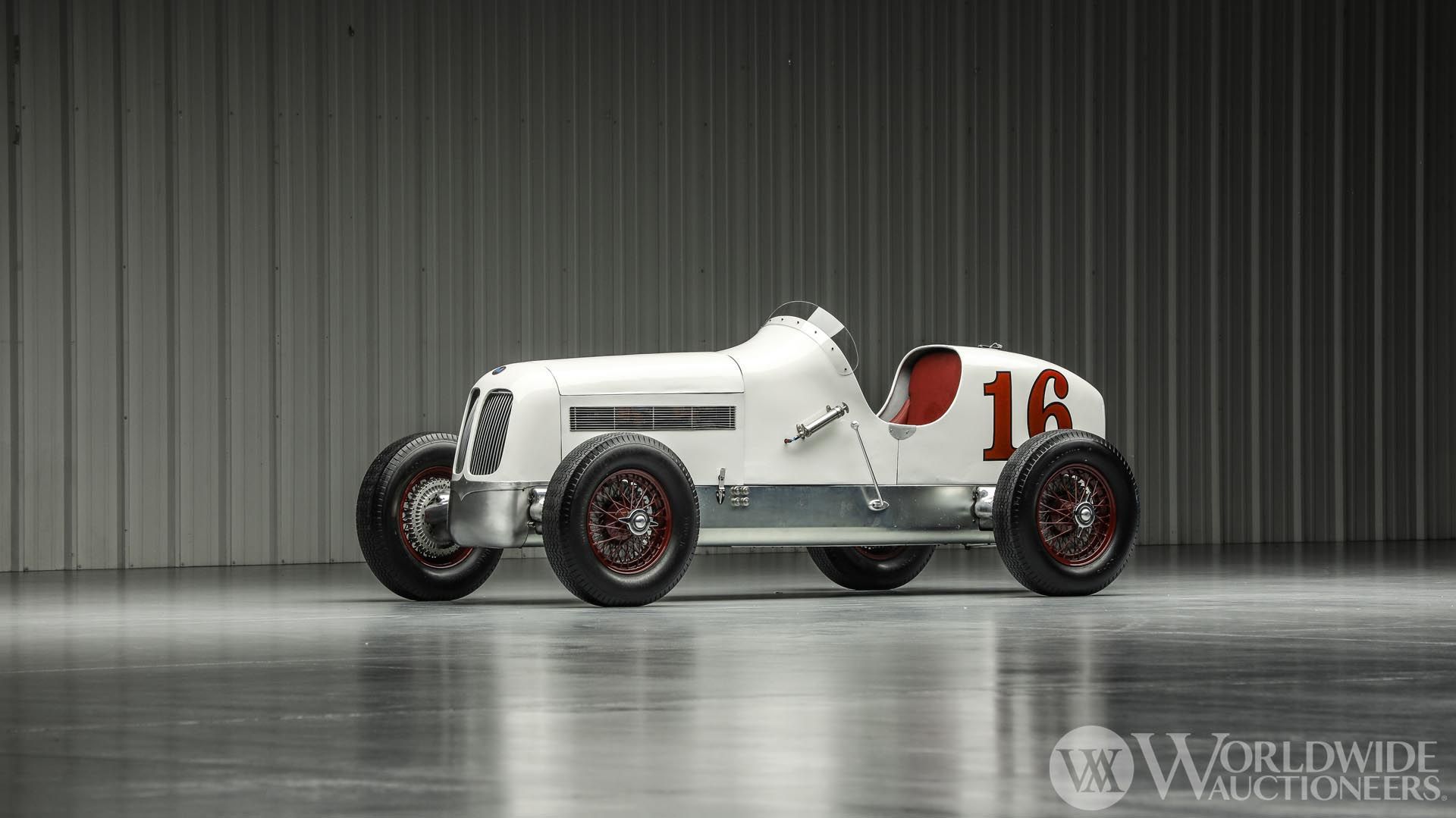 When Miller sold his business before the stock market crash of 1929, he would go on to be bankrupt by 1933, but the demand for his engines was still alive. Miller continued his work despite many setbacks and was approached by race car driver Ira Vail in early 1937 to commission a new project. Up for the challenger, Miller would agree to design two four-cylinder racing cars.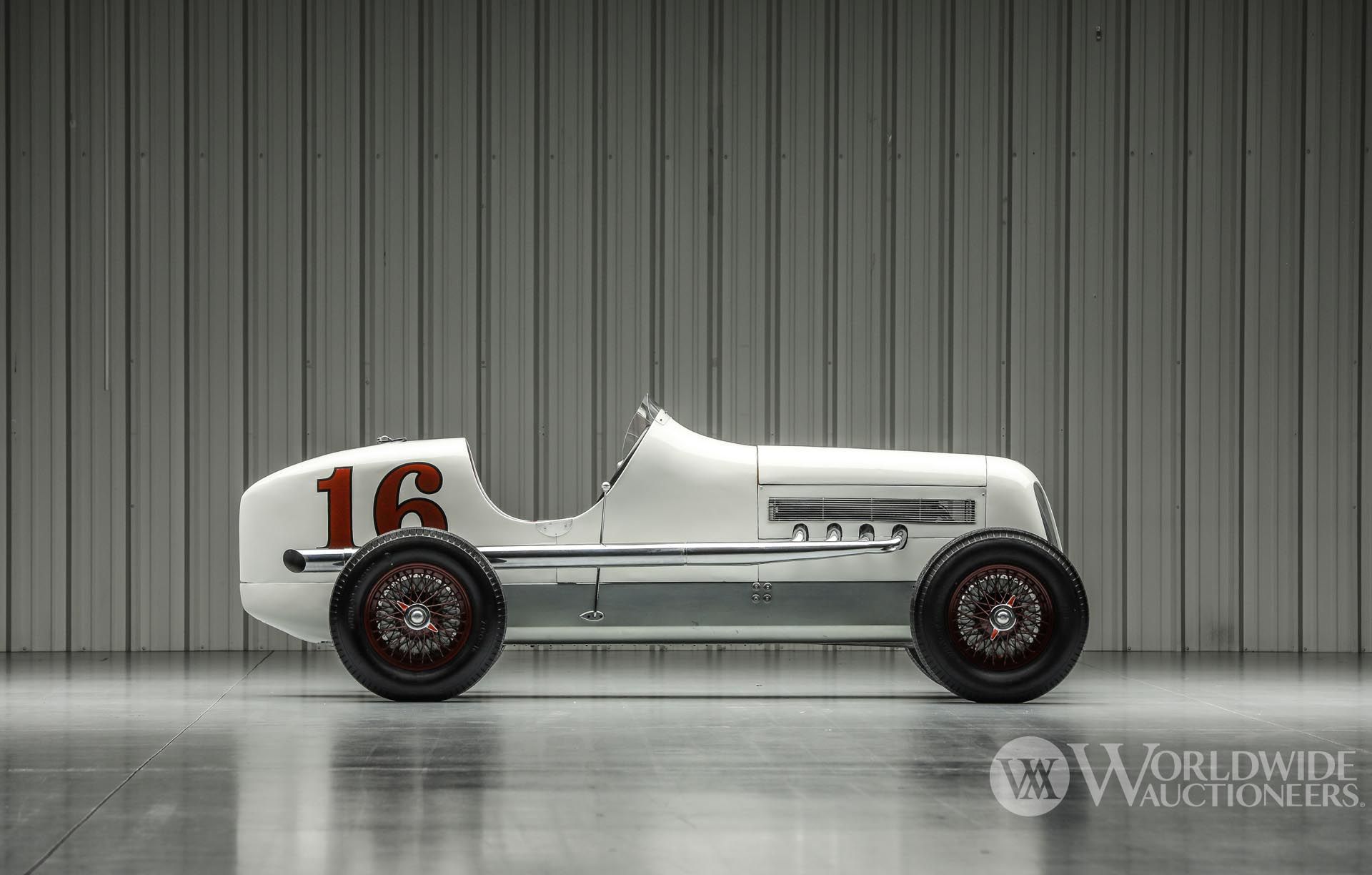 Soon after construction of the cars began, Gulf Oil would take over the project and keep Miller on, but give him more resources to finish the project with a state of the art facility and open checkbook. After cooling issues and an unimpressive qualifying event at Indianapolis in 1938, the cars were sold to Preston Tucker, and never raced again.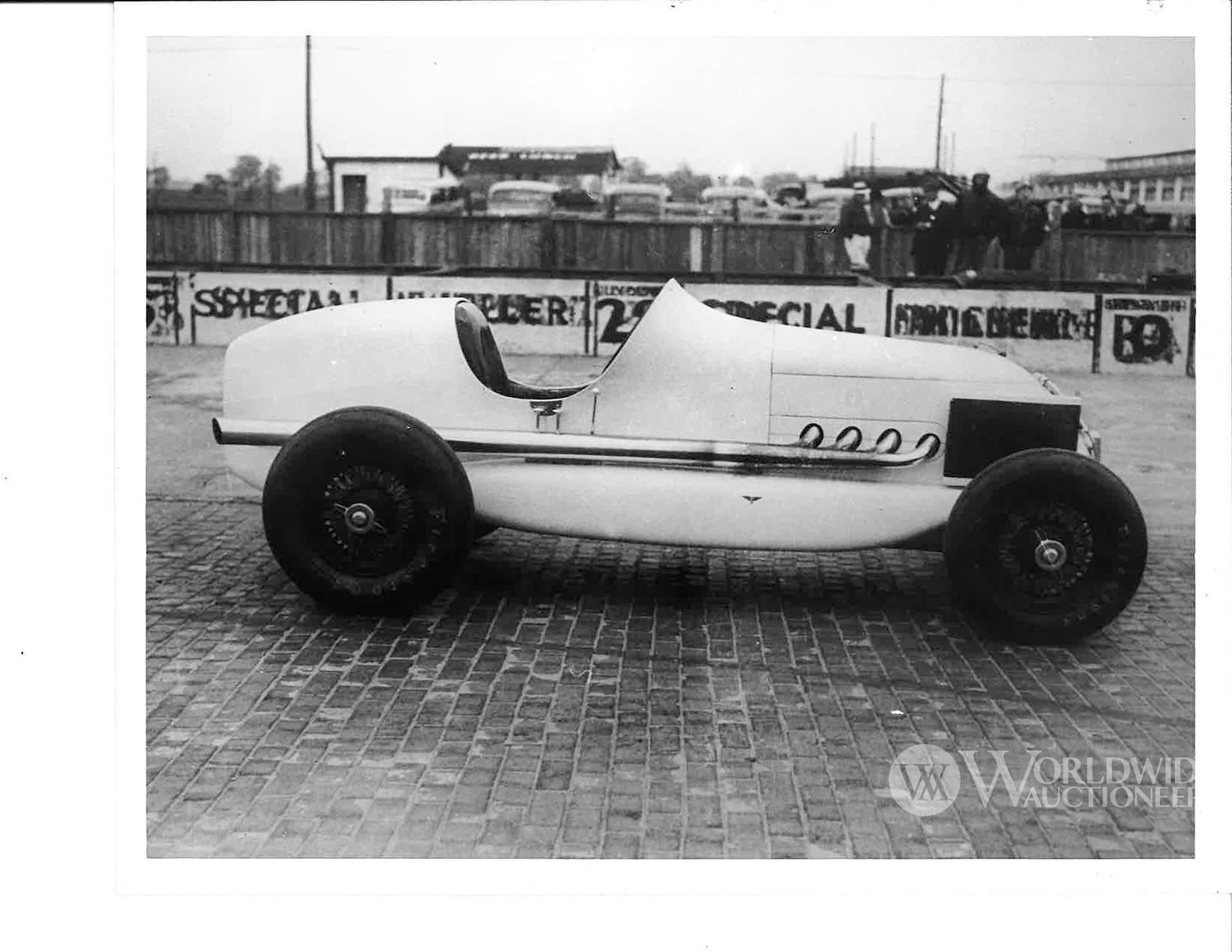 The cars would bounce around a little until 2008 when it was acquired the current owner. This example remains to be one of the most technically sophisticated and good looking prewar era race cars. This is car number 001, and you can bring this piece of racing history into your collection now.

Our Auburn roots run deep and we're proud to carry the torch forward here in our hometown. Whether as a buyer, seller or enthusiast, you can look forward to a VIP welcome at our 14th annual sale during Labor Day Weekend, staged at our expansive new global headquarters. Consign and bid with confidence and enjoy all of the Auburn, Indiana events. Register now to bid this weekend!