A classic gem soon heading to the auction block.
---
Debuted as its own separate make for the 1955 model year, the Imperial was no longer part of the Chrysler brand. Instead, the car was a make and division alone offered by the all-new Imperial Division of Chrysler Corporation. The Imperial name was also tossed from Cadillac's top-of-the-line limousines beginning in 1955 once Imperial became a standalone entity. This beautiful 1956 Chrysler Imperial Sedan is on the docket for the 2020 Fall Carlisle Auction on the weekend of October 1st- October 2nd.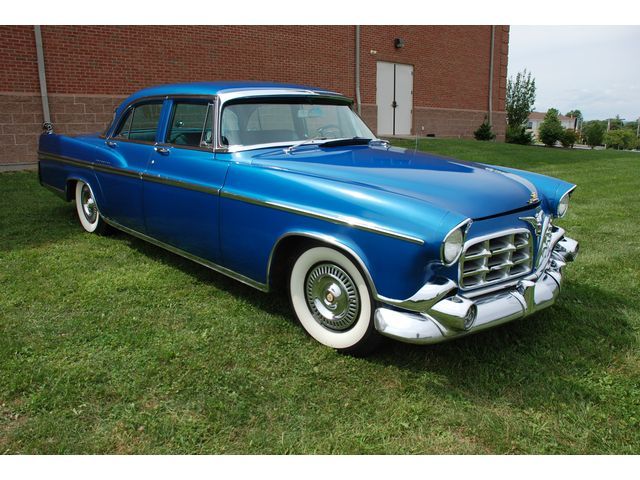 Chrysler announced that Virgil Exner, an engineer, would style the new Imperial with Forward Look Styling. From 1955 to 1963, Exner was in charge of designing the Imperial along with cars from four other Chrysler divisions. The all-new '55 Imperial was said to have styling inspiration from Exner's personal 1952 Chrysler Imperial Paradew Phaeton show cars. The platform and body were shared with the big Chrysler's from that same year, but the Imperial was given a four-inch longer wheel base. The '56 model featured an even longer wheelbase beating the previous model year's by of  3.0 inches, which is the longest wheelbase ever offered on an Imperial.
The 1955 and 1956 models were similar, but the tailfins on the '56 model were smaller. Powered by the "FirePower" Hemi V8 engine, the '56 Imperial was given a larger 354-cubic-inch (5.8-liter) that produced 280-brake-horsepower over the previous models 331ci engine.
Other things offered on the Imperials were air conditioning, power steering and brakes, and a push-button "PowerFlite" automatic transmission on the '56 model with the 3-speed TorqueFlite offered mid-year. Also, the first ever all-transistor car radio developed and produced by Chrysler and Philco was added to the 1956 Imperial as an option for $150.
If interested in this classic 1956 Chrysler Imperial sedan, this one is heading to the 2020 Fall Carlisle Auction, so be sure to register to bid so you can take it home for yourself. There are also plenty of other listings to choose from here.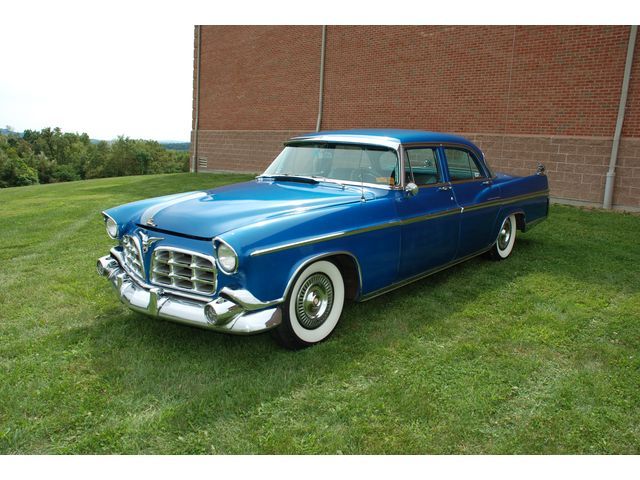 Don't worry if you can't make the physical option as Carlisle is now offering phone bidding as well as in-person bidding, Fall Auction is part of the Fall Carlisle event (automotive flea market and car corral) which takes place Sept. 30 - Oct. 4 on the Carlisle Fairgrounds. The auction takes place in the Carlisle Expo Center and starts at 12 PM daily. An all-truck hour is scheduled for Thursday.