Burn it with fire!
---
We know people who are huge fans of the C4 Corvette, and we can respect that. We're big fans of the Dodge Viper, but this C4 Corvette made to look like a Viper we came across on eBay just violates every code of gearhead ethics. And of course, it's listed in Germany.
Learn why the Dodge Viper is America's supercar here.
After all, no red-blooded American could violate a Corvette or a Viper like this, right? Wrong, we already know people do awful, awful things with their American sports cars on this side of the Atlantic and it makes us sick. But so does this thing.
Listed for 15,500 euros, we quite frankly think this thing is overpriced. In fact, the seller should be paying someone to take this contraption and put it out of its misery. Also, the guy apparently can't afford a decent camera, because the pictures are appropriately of horrendous quality.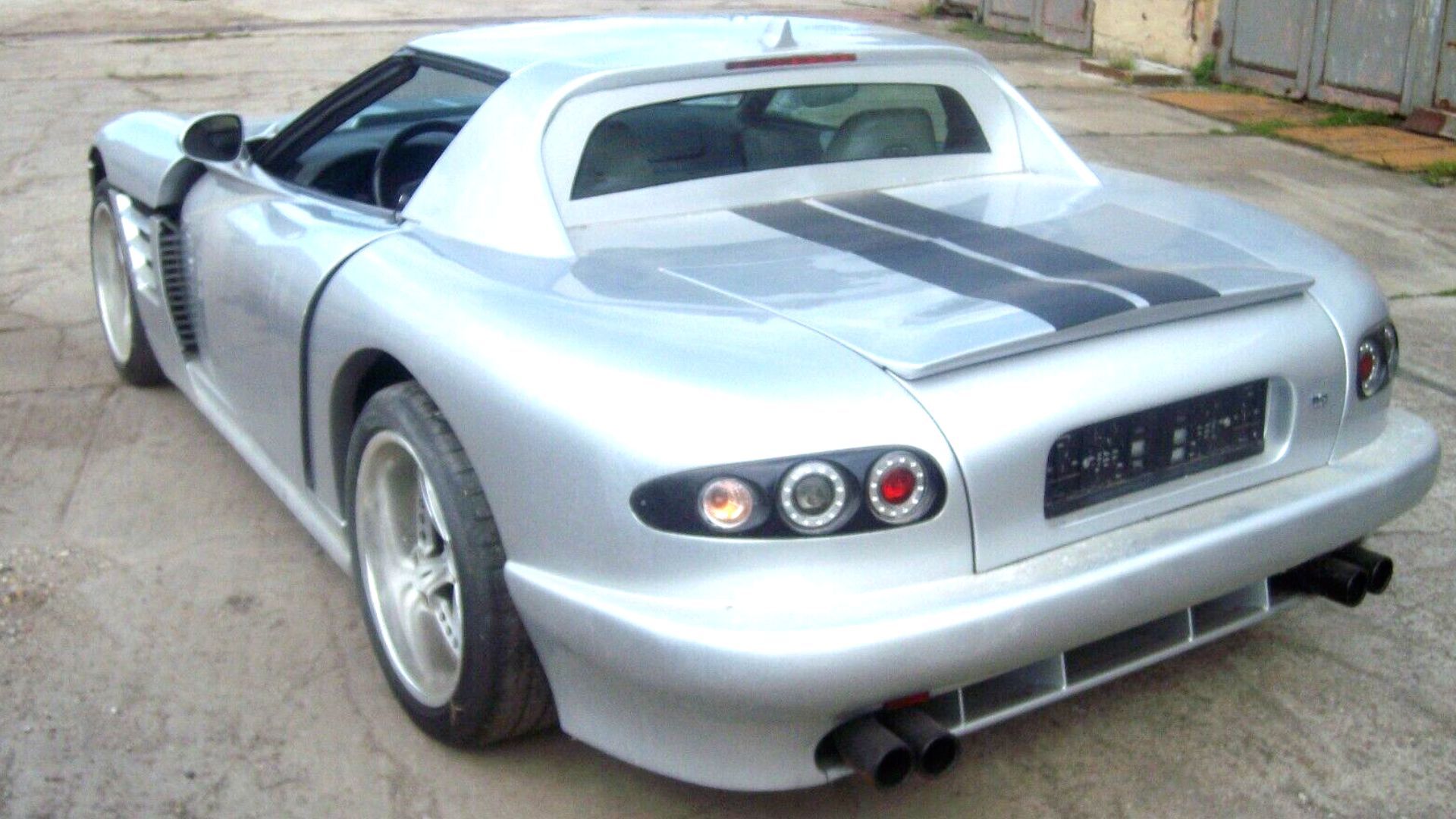 According to the seller, only the body kit, which is an absolute violation of natural law, is "Viper" on this build. The rest is all pure C4 Corvette. It comes with power seats, windows, AC, leather upholstery, power steering, and probably a crack dashboard, because yay GM.
If for some reason you're interested in this car and you don't live in Europe, importing it might be difficult. After all, the authorities might think this is something far more expensive, what with that flashy body and such. Just like everyone at the tennis club, they could easily mistake it for a Ferrari or even a Lamborghini if they squinted at it in the dark and never looked at the VIN. Also, importing a car from Europe or anywhere can be a fun process of cutting through red tape, and we're 100% sure this vehicle isn't worth the effort.
But if you still really want this, maybe to scare children on Halloween, check out the listing here.