With twin-turbos and manual transmission, this is the ultimate driver's car.
---
Many years ago, BMW decided to take on the challenge of building race cars that would be available for sale to the general public. This idea birthed the M-Series, the M stands for motorsport and M-Series cars are typically the highest performers in the BMW lineup. The 3 Series has become the poster child for the M-Series cars, however, the 1-series is another amazing choice for the M treatment taking the already incredible sports coupe and transforming it into a high-performance German designed race-inspired vehicle.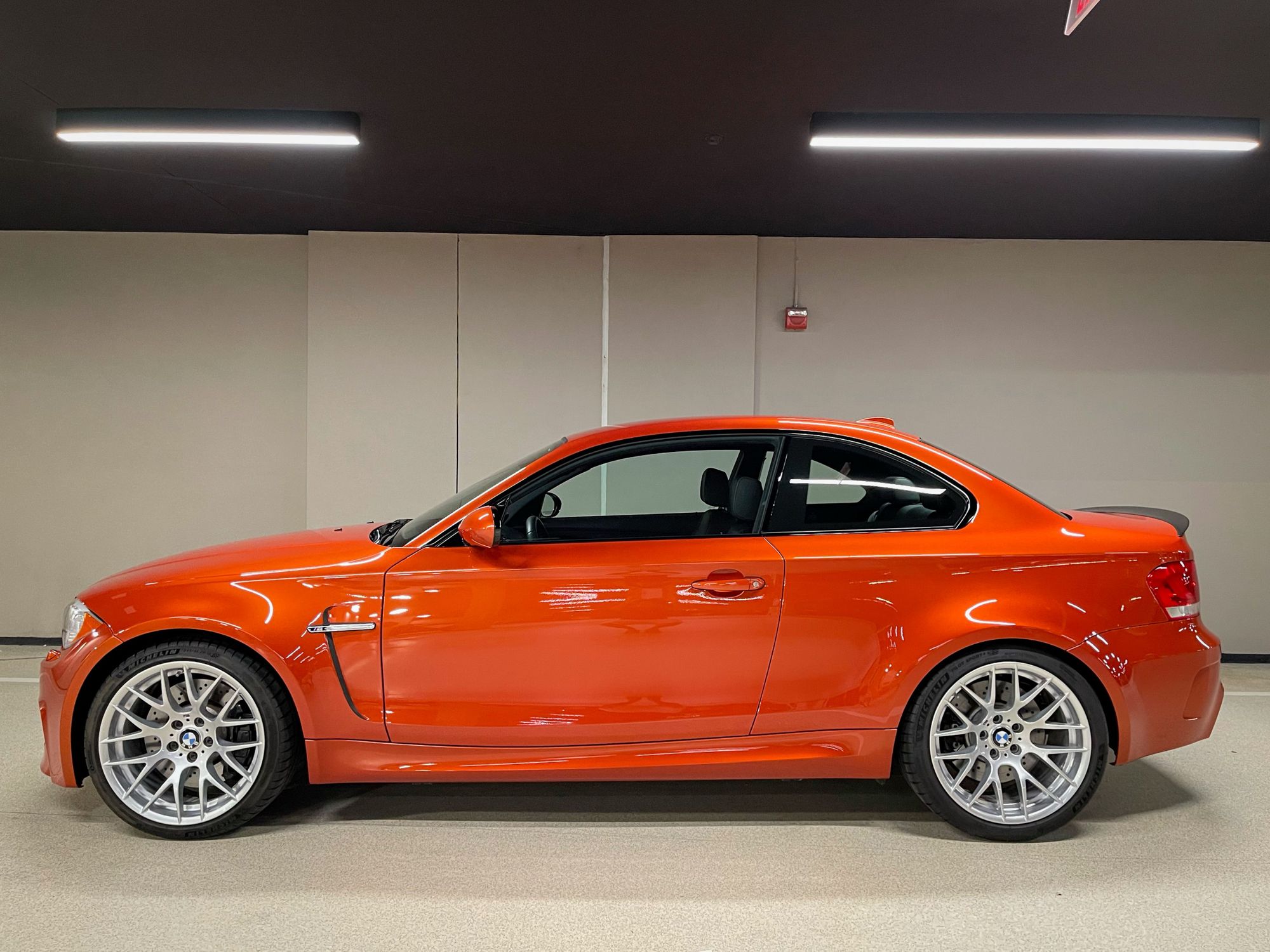 Undoubtedly the E82 is widely regarded as one of the most sought-after M models due to the limited production numbers in the US as well as the reputation for the M series car's affinity towards performance. This distinction has resulted in high scarcity and extreme value inflation, luckily we decided to share this 2011 BMW E82 1-Series M Coupe up for auction at PCarMarket.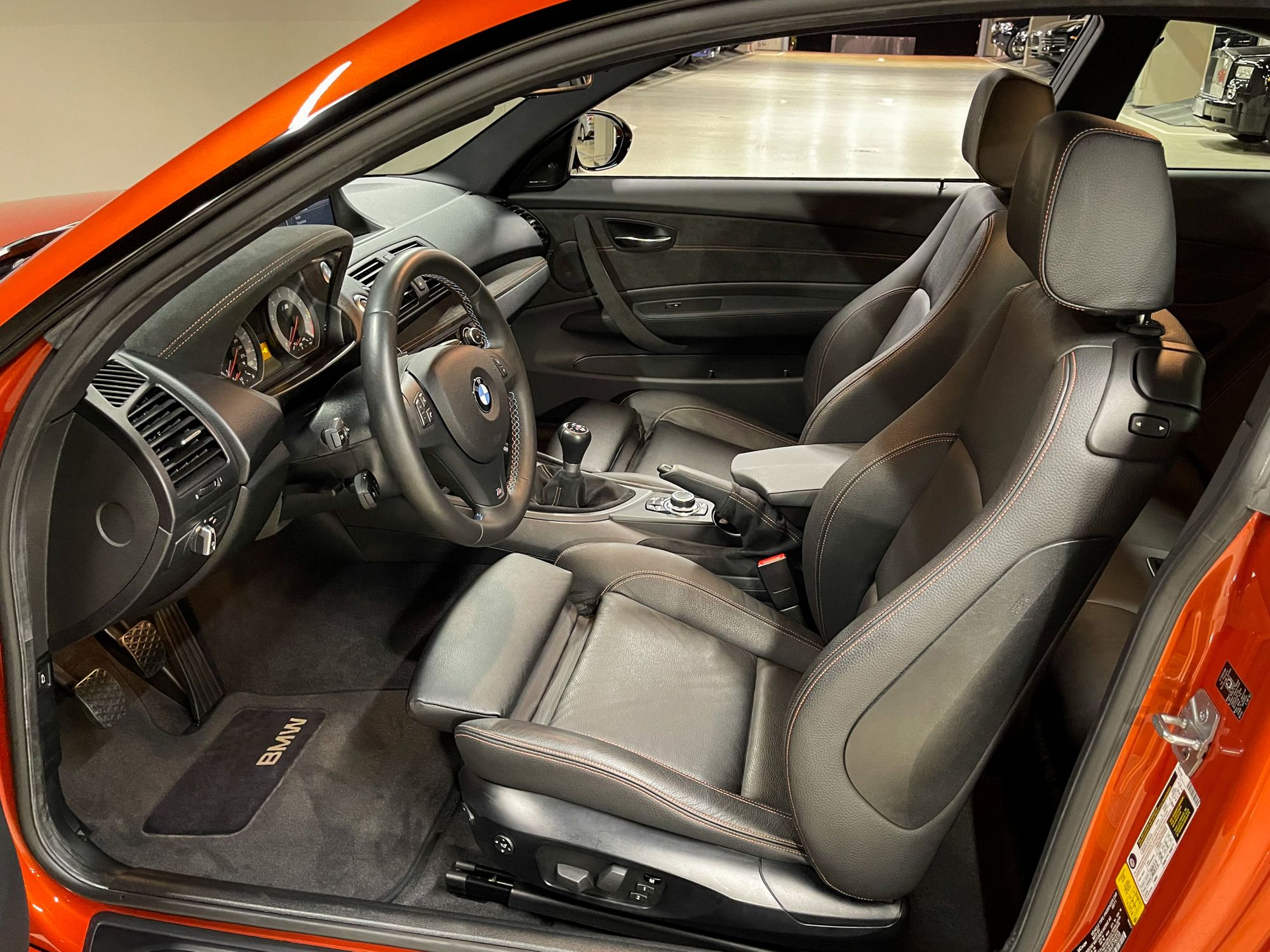 To say that the specific car that we are speaking of today is rare would be an extreme understatement. This is a mint condition 2011 Valencia Orange, black interior, E82 BMW 1-Series Coupe M. Reportedly this car is one of only 983 models sold in the entirety of the North American region. Under the hood is a twin-turbo engine pushing out a respectable 355-horsepower, that engine is mated to a 6-speed manual transmission which connects to a Limited Slip Differential to allow for maximum fun while driving.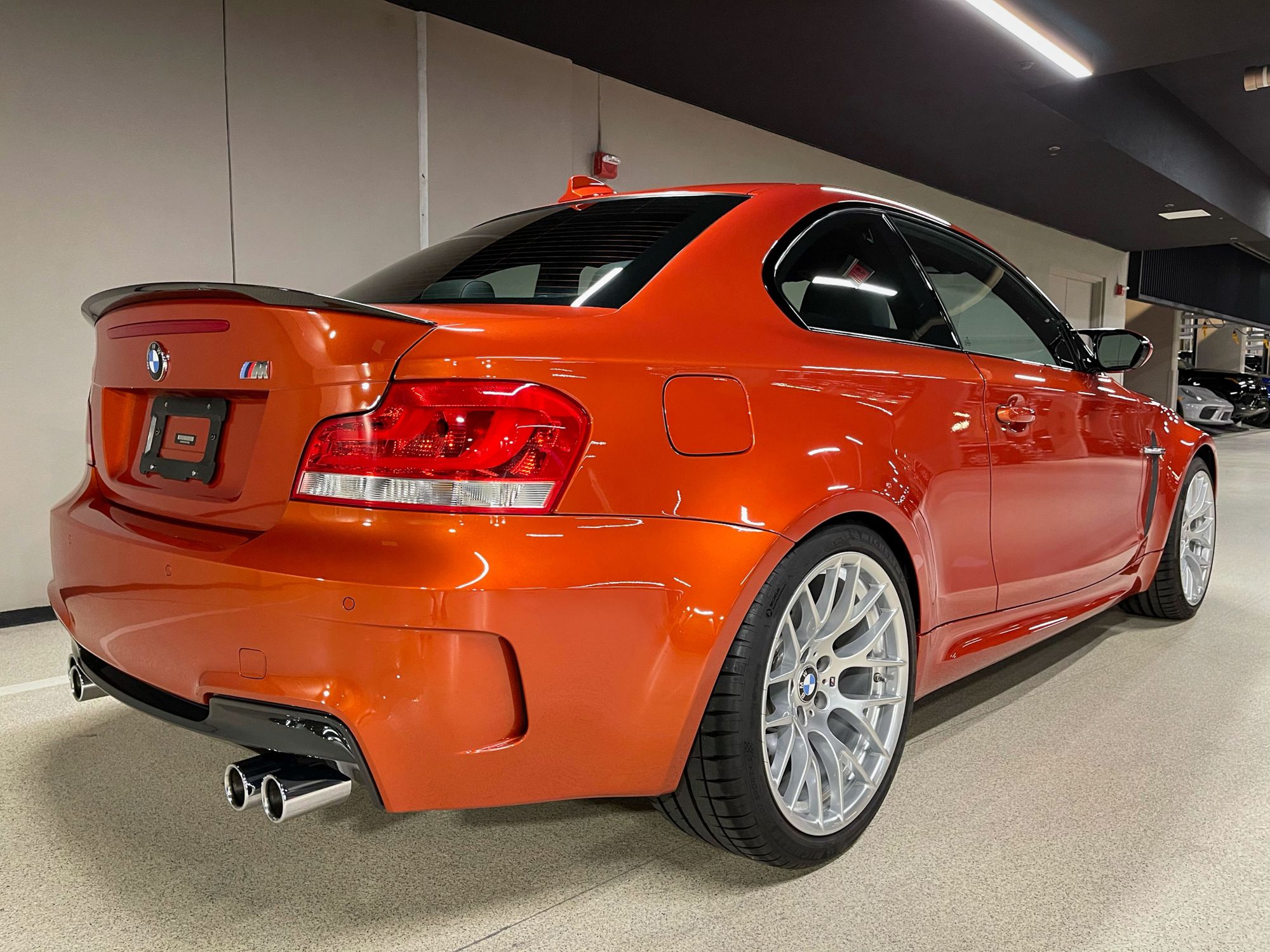 With just 4,000 miles on the odometer, this incredible M-Car is an absolute steal. Bidding is currently sitting at $27,000 which is an insanely low price for such a rare and high-performance car. This vehicle is expected to go fast(pun intended) so anyone looking to get their hands on it should hurry before it's gone. The car has the potential to become an extremely high-value vehicle, anyone lucky enough to obtain this street-demon is sure to have a good time whether you buy the car for the drive or the resale value.