The new kind of the jungle is an SUV.
---
2022 has been a great year for Ford, the addition of the newest Mustang to their lineup, updates to the Raptor, and wild interest surrounding the Bronco have ensured that. That last thing is something to be really curious about as it shows the American youth turning once again to offroading as one of their main sources of Automotive fun. As teenagers and young adults continue their interest with these cars Ford is continuing to add new features everyday that makes the Bronco one of the most capable utility vehicles on the market in our time. One incredibly good example of this is the 2022 Ford Bronco WildTrak Sasquatch package which gives you practically everything you're going to need to tackle the rough terrain ahead.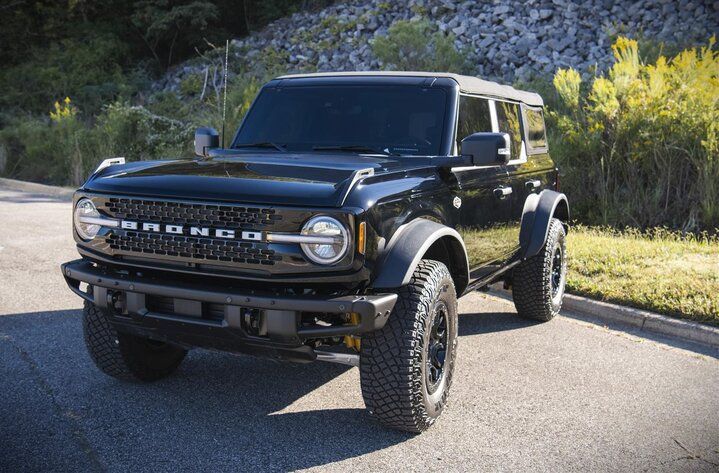 First of all this incredible 4 door SUV has something under the hood that you might not expect to be as potent as driver's claim. That's because this Bronco features a 2.7 L Ecoboost V6 engine which is capable of pushing out right around 330 horsepower in 415 pound-feet of torque. If you're into off-roading, like most people who buy these cars, then you'll know that torque is far more important in an off-road setting than horsepower. This is essentially because torque is the amount of force that something can apply in a twisting motion while horsepower is how fast that force is applied, with towing also holding favor over torque rather than horsepower. All of this is to say that this is probably the best engine that you could put under the hood of such an incredibly small sports utility vehicle.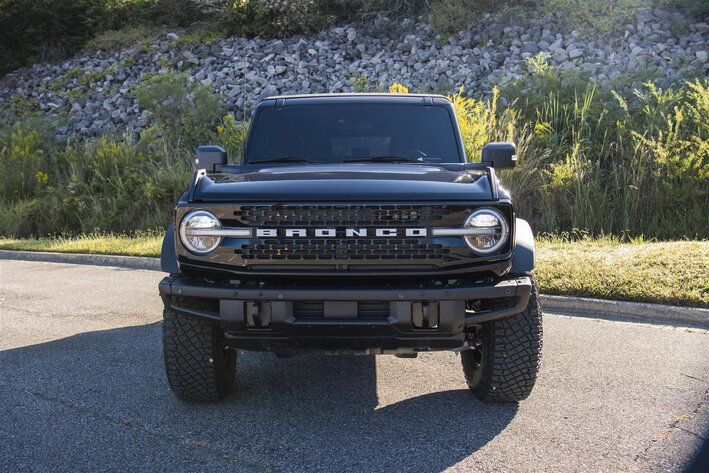 As you might imagine, power transfer is also a very important issue when dealing with low traction terrain. That's exactly why Ford chose to utilize a 10-speed automatic transmission for this Bronco, the gearbox that is proving itself in both performance and utility situations. You can basically think of this vehicle as an SUV built for having fun while also providing a great daily driving experience to anyone capable of properly taking care of the car. On top of everything this is practically a brand new car which has never been titled making whoever purchases at the first to ever receive a title on this incredible vehicle. With all of this in mind, it's likely that the Bronco won't be up for auction for very long so if it appeals to you then you'd better hurry before someone else outbids the tenacious competition for the ride of their life.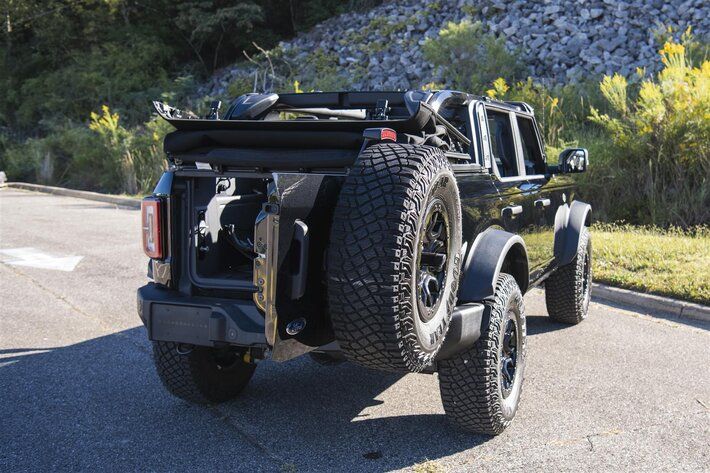 Henderson Auctions' Fall Collector Motor Series Auction will be held at the Barber Vintage Motorsports Museum in Birmingham, AL on Saturday, October 29th starting at 10am. Included is a large package of Bank Seized Vehicles selling Absolute to the Highest Bidder, Luxury Late Model Vehicles, Motorcycles, Scooters, Vintage Marine Motors, and Vintage Racing Vehicles. Interested in consigning for the auction? Please call Tricia Ory to consign your motorcycles and vehicles at 225-686-2252 extension 108 or email tricia@hendersonauctions.com.