This pony car is ready to line up with any Camaro.
---
Ford's Mustang was a major player in the automotive world, mostly for its part in creating a new class of American sports automobiles. That genre was called the Pony Car which is the perfect middle ground between muscle and sports cars. However, Ford wasn't the only one with a hand responsible for the Mustang's success. Almost every famous Mustang you can imagine was probably built by Shelby. Models such as the GT350 stunned fans across the nation with their passion for speed and low quarter-mile times on the drag strip. Early Mustangs – especially fastbacks – have been in high demand almost since the day they rolled off the Dearborn assembly line. This 1966 Ford Mustang GT350 is more special than most, however.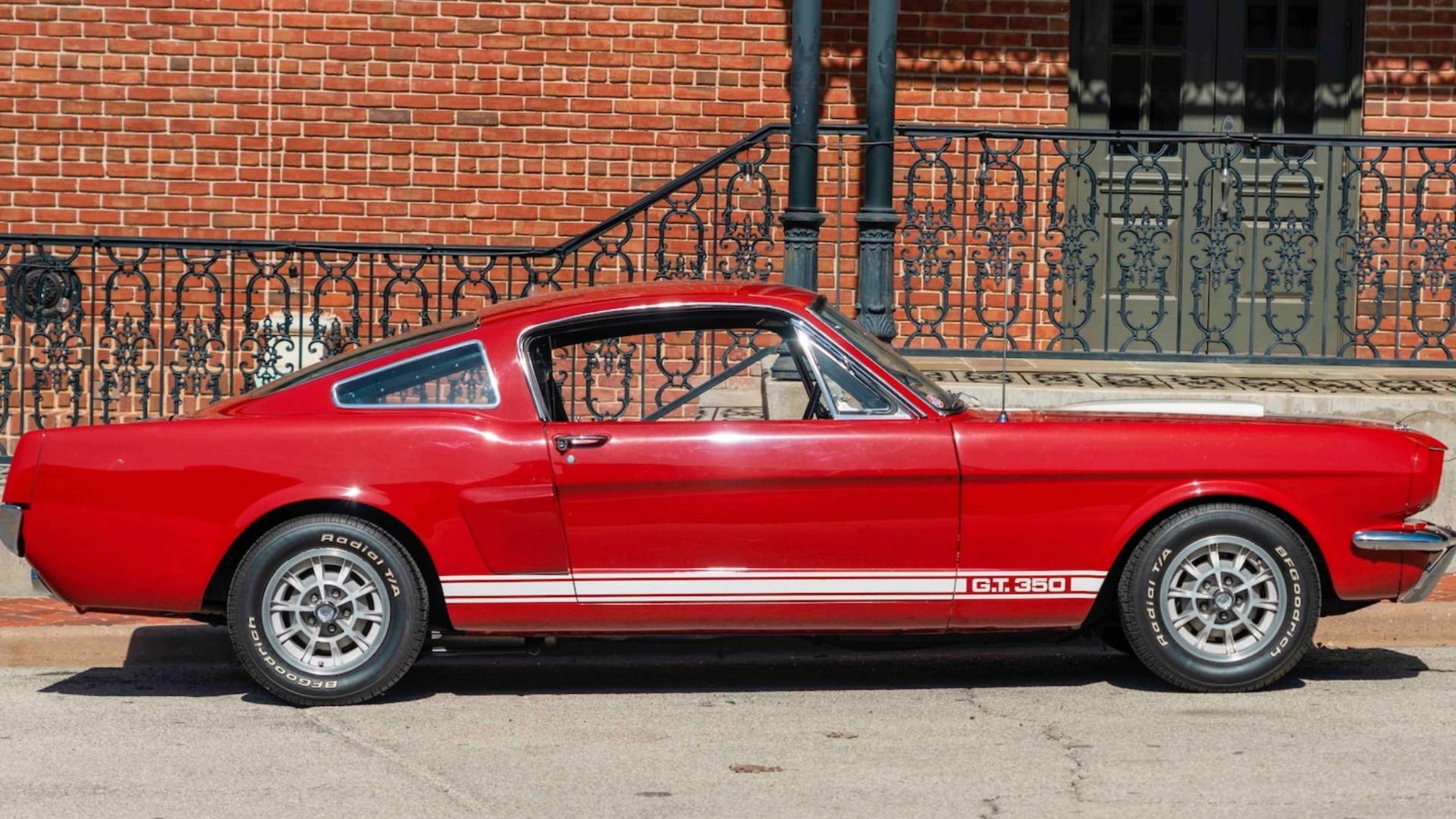 Powering this GT350 is a 289 cubic inch V8 engine, which is supercharged with a Paxton supercharger, and a Shelby 9,000 RPM tachometer will give you the read-out to help you control this beast. A Holley carburetor, part no. S2MS-9510-A, date code 0689 included with the engine, but not installed. The engine is also outfitted with an aluminum intake manifold and Cobra finder aluminum valve covers. It exhales through a set of headers and is backed by a 4-speed manual transmission. Stopping power comes from a set of disc brakes and it rolls on a set of 10-spoke aluminum wheels with BF Goodrich Radial T/A tires.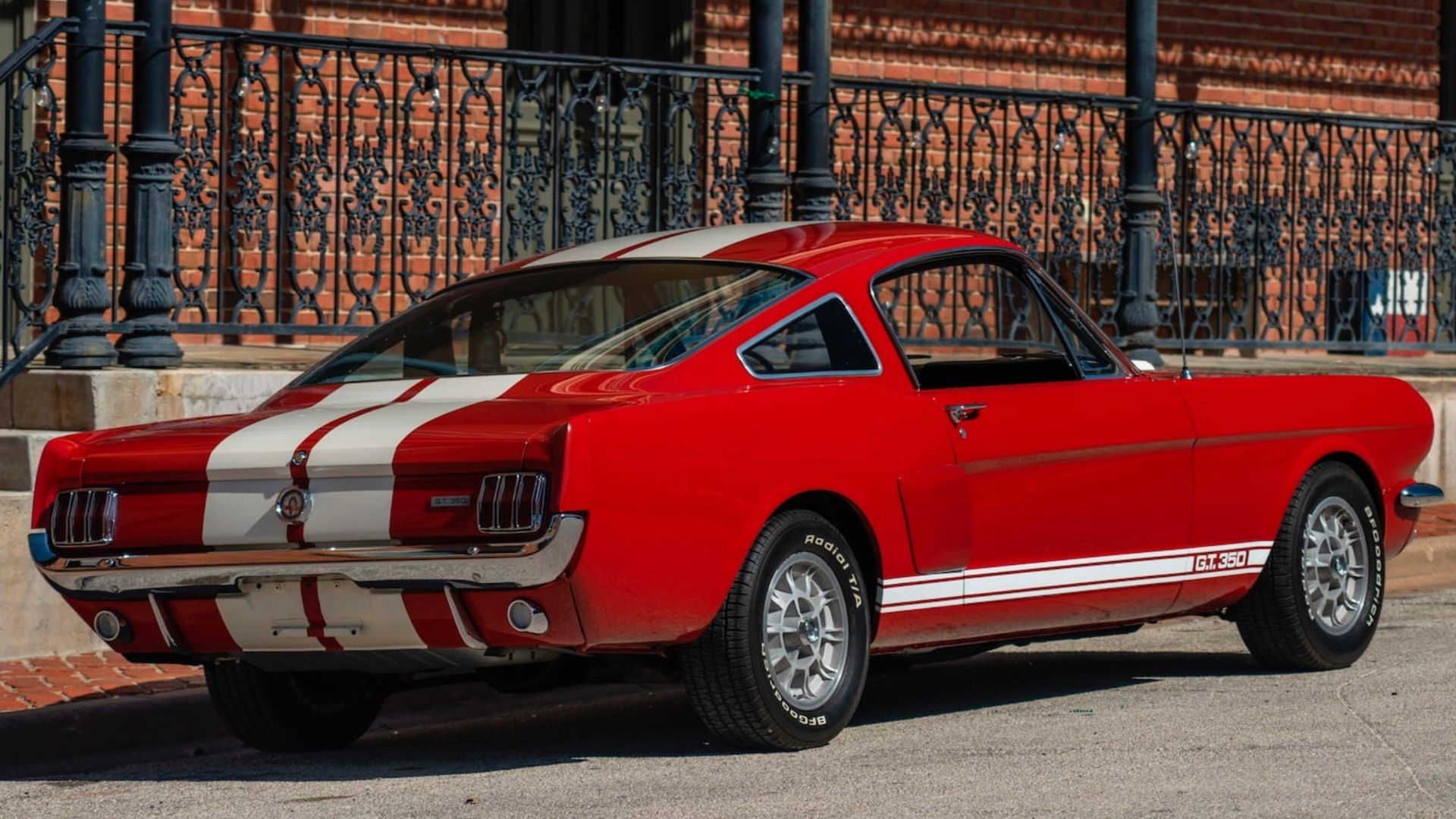 So it's clear this car was made for performance driving above all else, something it was particularly good at doing back in the day. In the era of 1966, it was pretty difficult to find any vehicle as fast as this Shelby GT350 which is exactly why it became such a legend in modern times. On top of that, it's got a beautiful red exterior paint job with white racing stripes making it pretty much perfect for anyone who likes to make a loud entrance. Overall, it's a fantastic classic for anyone with a passion for old school Pony cars and you could be this Mustang's next owner. The only question left is, will you?