The Iconic 1996 Porsche 911 Turbo.
---
Behold the 1996 Porsche 911 Turbo, a paragon of German automotive engineering that has cruised the roads of various states, finding its way to its present owner in 2017. In their devoted care, this automotive gem has revved an additional 2k miles to the existing 39k on its odometer. Underneath its sleek hood roars a potent twin-turbocharged 3.6L flat-six engine, effortlessly delivering power to its all-wheel-drive system via a six-speed manual transaxle complemented by a limited-slip differential.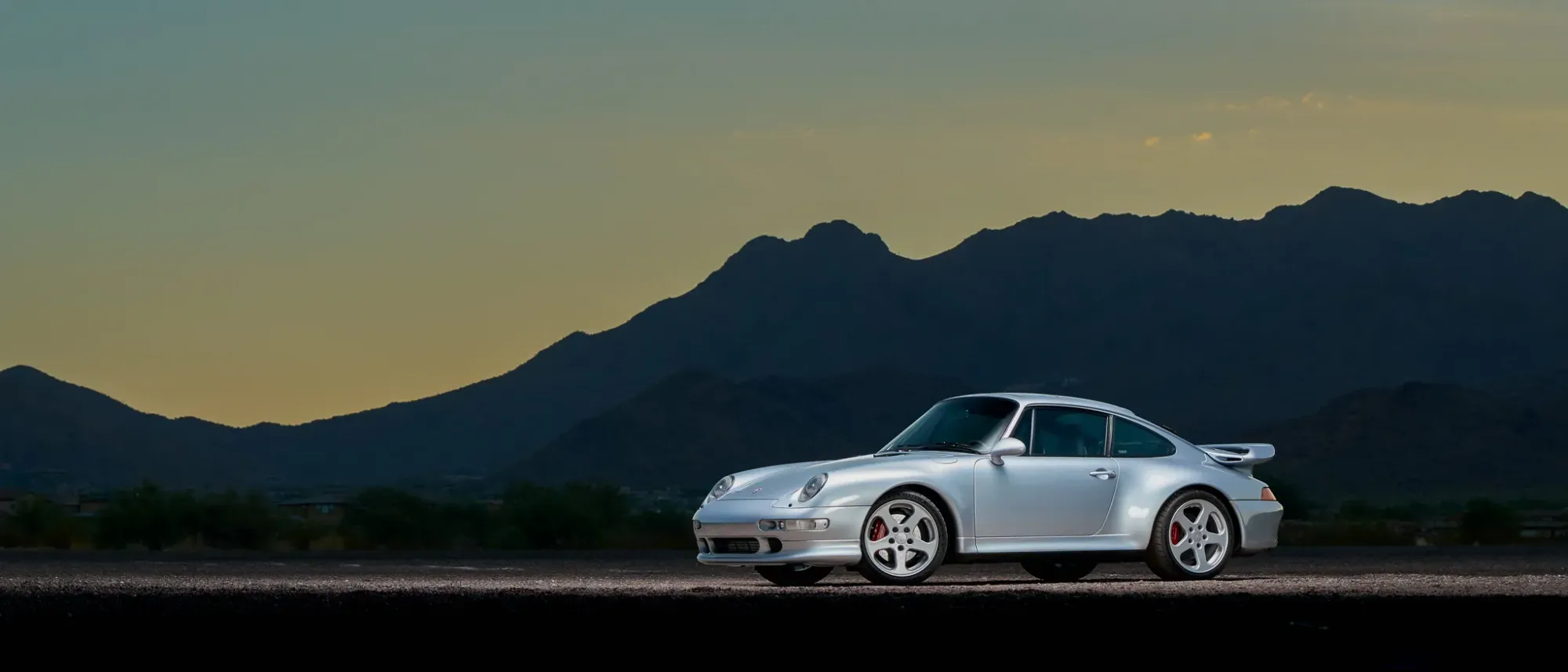 The Timeless Exterior:
Dressed in the ethereal Polar Silver Metallic shade, this 993 Turbo stands out with its widened bodywork, a revamped bumper design, and a distinctive rear spoiler specially designed to house top-mount intercoolers. This sets it apart from the standard 993 coupe variants. It further boasts features like integrated fog lights, a nifty power sunroof, and the signature dual exhaust outlets, asserting its luxurious yet sporty aesthetics. Interestingly, the front bumper has undergone a repaint, and in a proactive move in 2018, clear paint protection film was meticulously layered over parts like the nose, mirror caps, and rocker panels.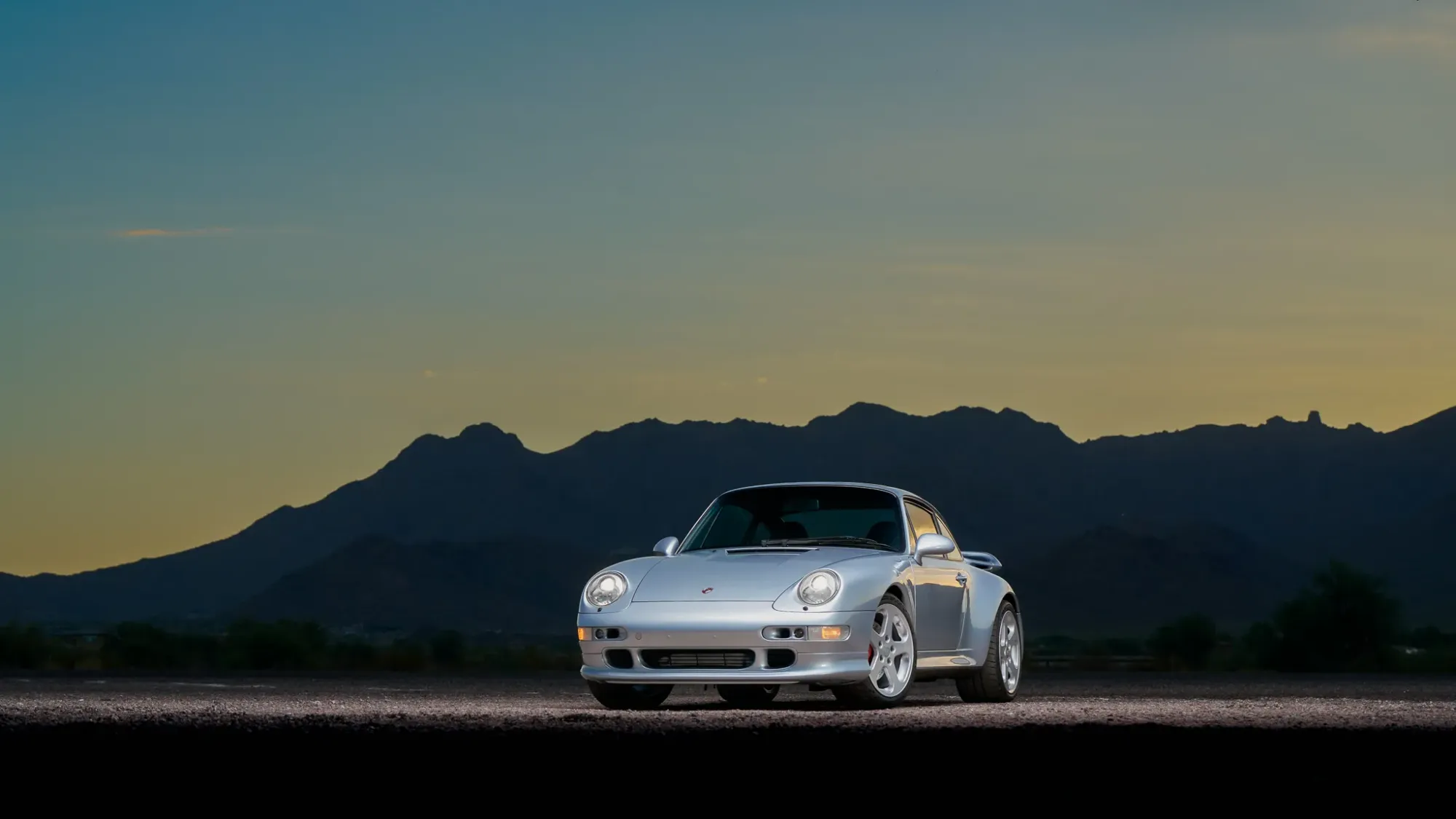 Wheels & Handling:
A set of shimmering 18″ RUF five-spoke wheels, crafted by the esteemed OZ Racing, are perfectly paired with high-performance Michelin Pilot Sport Cup 2 tires. The car also pioneers with the Automatic Brake Differential (ABD) and takes pride in being the first 911 with a multi-link rear suspension. Ensuring impeccable stopping power are Porsche's signature four-piston calipers which hug the cross-drilled rotors. An additional touch of finesse is seen in the carbon-fiber front strut tower brace.
Step Inside Luxury:
The cabin is a delightful blend of luxury and sportiness. In 2018, the seats received a fresh wrap of lush black leather, which seamlessly extends to the door panels, dashboard, and center console. The car also takes a contemporary twist with carbon fiber accents on the shifter and handbrake. Modern comforts are not amiss with power-adjustable front sport seats, the classic Becker-Porsche CR-210 cassette stereo, cruise control, and an integrated CD changer. The sound system boasts enhancements from trusted brands like Pioneer and JL Audio.
Performance at its Core: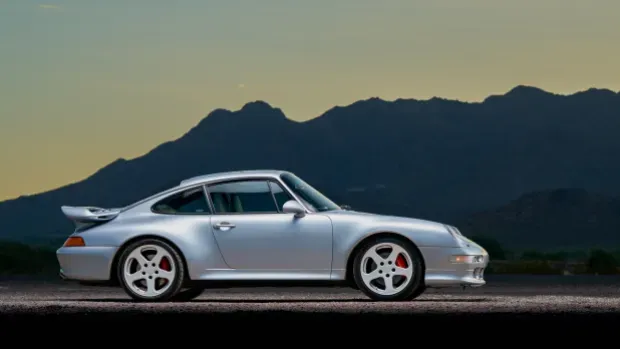 Delivering a staggering 400 horsepower and 398 lb-ft of torque, the twin-turbocharged 3.6L flat-six engine doesn't just promise performance; it delivers. Notably, recent updates include the replacement of the oil inlet check valve in October 2022. The car's transmission received attention too, with replacements to the shift tube bushings, shift rod, and angular joint in the same period.
The Verdict: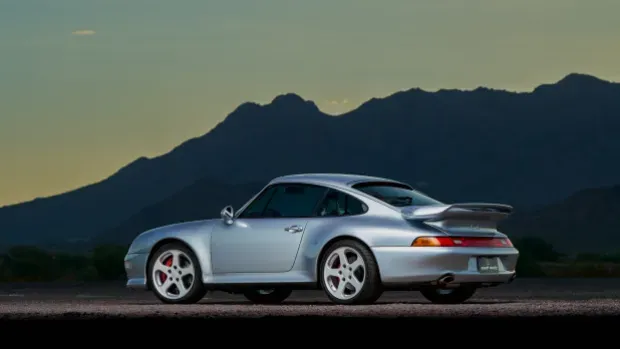 Now on a prestigious dealer consignment in Arizona, this 993 Turbo doesn't just come with an owner's manual, service records, and spare wheels. It brings with it a legacy, a statement of refined taste and unmatched craftsmanship. Truly, a prized possession for any automotive connoisseur.
Avant-Garde is well-known as an award-winning, top seller (@911r ) on Bring a Trailer. We provide turnkey auction management for our clients. Avant-Garde presents cars in an unparalleled fashion, with a comprehensive history, descriptions, photos, and video for each vehicle. We want to put buyers in the virtual driver's seat so they can experience a vehicle as if they were present, giving them confidence in their purchase.