This car will class up your collection.
---
In the aftermath of WWII, American service members stationed in Germany were watching automotive history being made. German automakers such as Mercedes-Benz were filling the streets with some of the most elegant and well-made automobiles ever made and it was hard to find a more eye catching model than the 220A Cabriolet.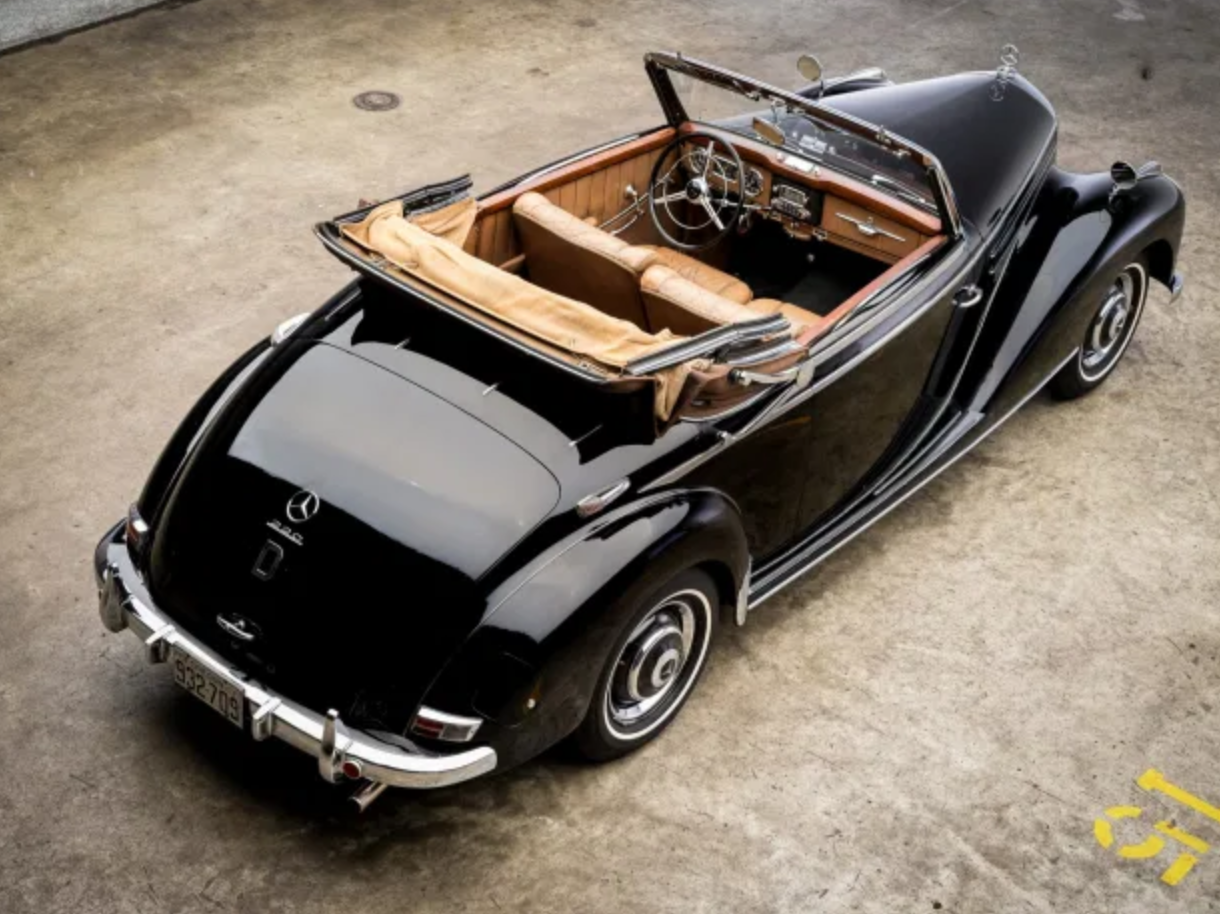 While serving in Germany in 1959, one service member purchased a 1952 example with low mileage. The car made such an impression on him that, two years later, when it was time to return home to Portland, Oregon, he could not let go and instead had it imported. 62 years after he purchased the car, this masterpiece is still in working order and well maintained, though the light brown canvas convertible top could use some care, and the tan leather interior is wearing its age well.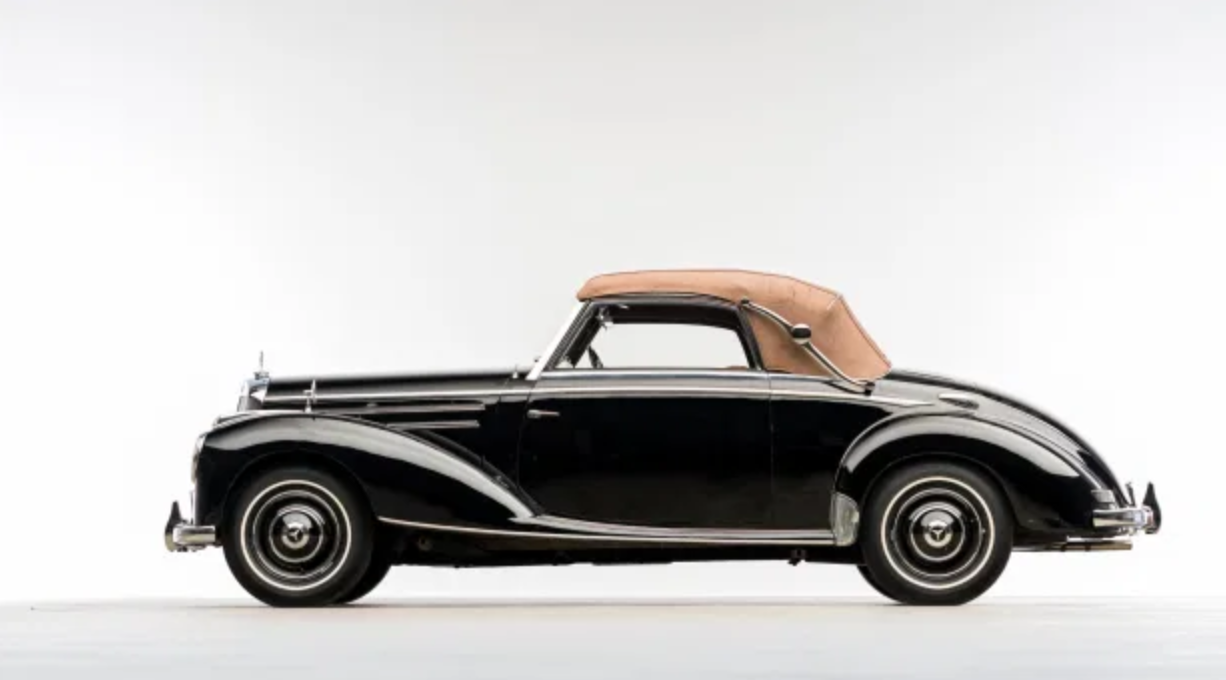 Under the hood is a 2.2-liter inline-six mounted to a column shifted 4-speed manual transmission. The car rides on a fully independent suspension and a set of 15-inch steel wheels sporting black and chrome hubcaps and thin whitewalls hide four-wheel hydraulic drum brakes. Accented with chrome bumpers, folding landau bars, and front fender-mounted mirrors, the exterior is finished in black. Burl wood and chrome trim the interior and offer a good contrast to worn tan upholstery.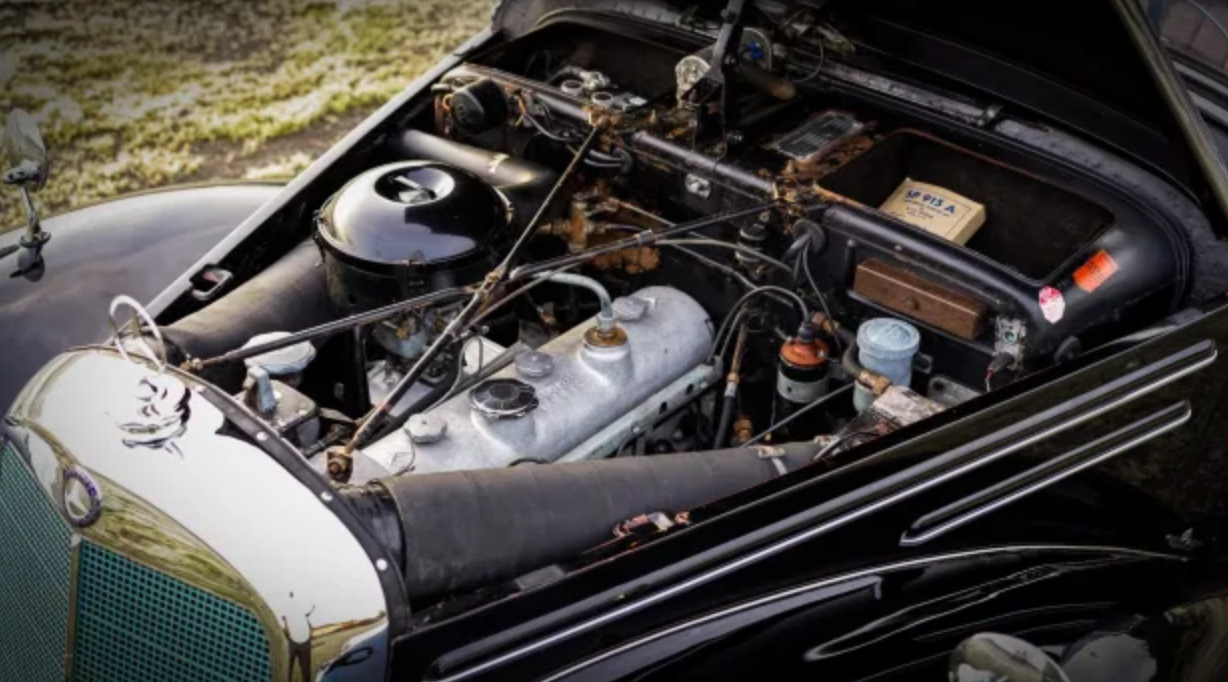 Bring a Trailer has listed this single-owner since 1959, 1952 Mercedes-Benz 220A Cabriolet for sale in hopes that it will go to someone who will take just as good care of it as its previous owner did. The odometer states the car has only been driven about 30,000 miles but it is unclear if that mileage is the actual mileage or not. Recent service records show the car was recently serviced by Burback Motors of Portland, Oregon and was fitted with a new battery.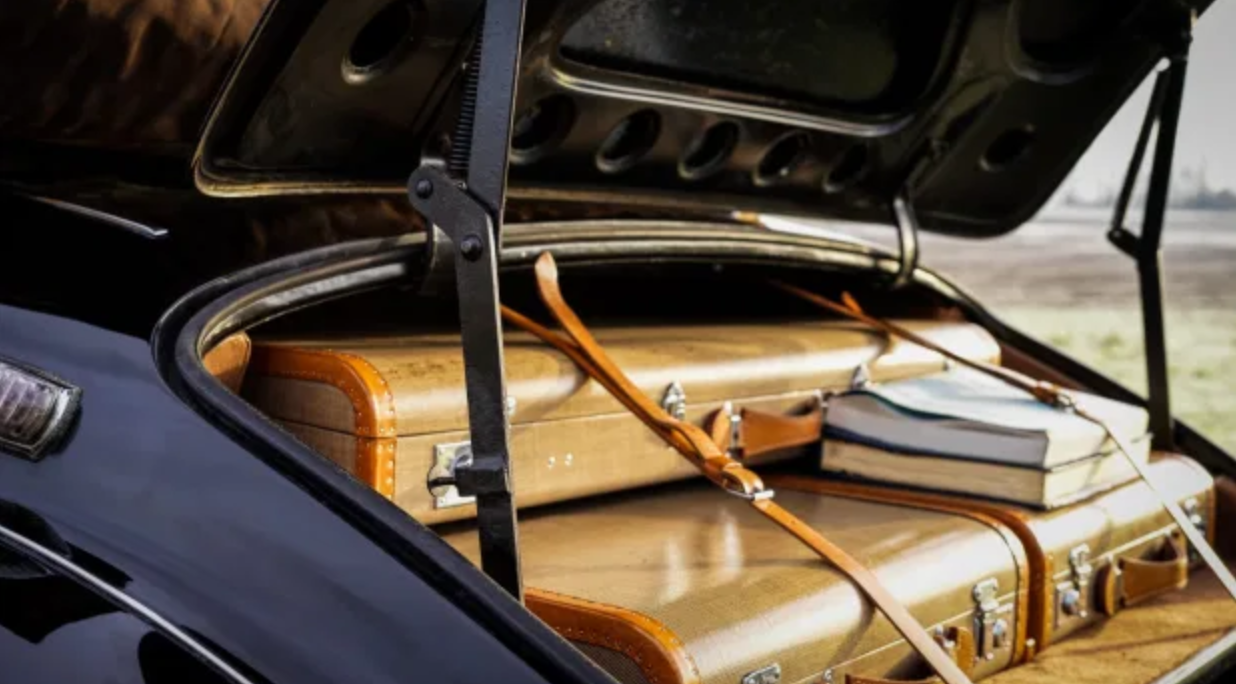 A set of fitted luggage, some factory workshop manuals, and a tool kit will be included in the sale. Current bidding is up to $50,000 with three days left on the auction but it would not be surprising if this car ends up going for a lot more considering the condition and amount of original appearing parts. Avant-Garde is one of Bring A Trailers top sellers with over 300 cars sold. Find out more about the process here.