Win your dream Porsche!
---
In an exciting opportunity for car enthusiasts, a stunning 2022 Porsche 718 Cayman GT4, adorned in a captivating Shark Blue hue, is up for grabs in a remarkable sweepstakes. For as little as $25, entrants can vie for the chance to park this high-performance Porsche in their garage.
The Cayman GT4 is no ordinary sports car. It houses a robust 4.0-liter naturally aspirated Boxer 6 engine, coupled with a 7-speed Porsche Doppelkupplung (PDK) automatic transmission. This powerhouse enables the car to leap from 0 to 60 mph in a mere 4.2 seconds, making it an exhilarating ride both on the track and on the road.
But what truly sets this Porsche apart is its meticulous craftsmanship and attention to detail. The interior is a luxurious combination of leather and Race-Tex, elegantly stitched in black and yellow. Every drive promises to be a visual feast, enhanced by LED headlights equipped with Porsche Dynamic Light System Plus (PDLS+) and a sophisticated light design package.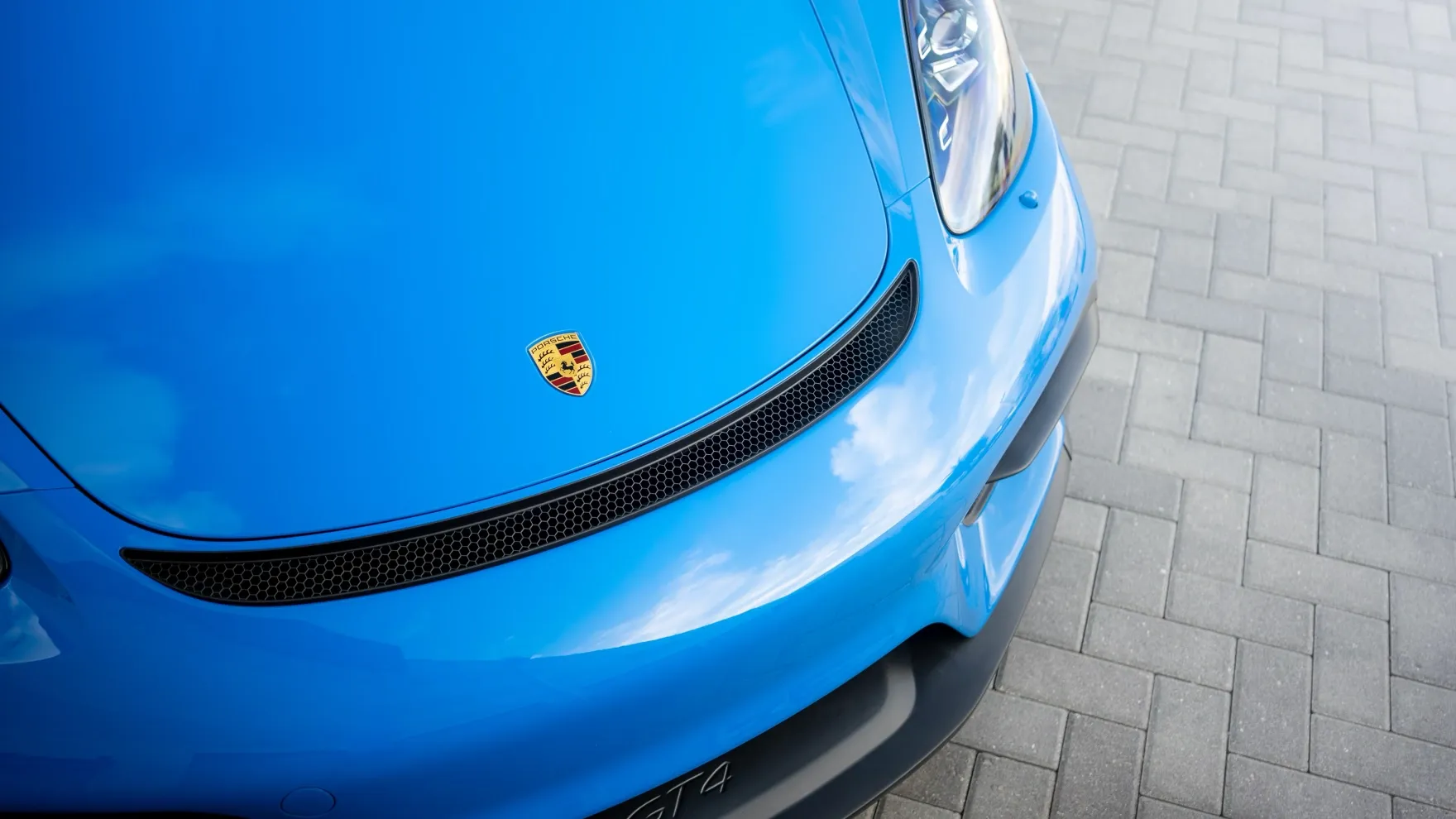 Protection and aesthetics go hand-in-hand in this GT4. It boasts a comprehensive Paint Protection Film (PPF) covering the nose, hood, bumper, fenders, A-pillar, and rockers, ensuring the car's striking appearance endures. Additionally, it's been treated with Quantum Pro Stage 3 ceramic coating, which comes with a 10-year warranty for added peace of mind.
To top it all off, the lucky winner will also receive a new Porsche car cover, ensuring their prized possession remains in pristine condition when not in use.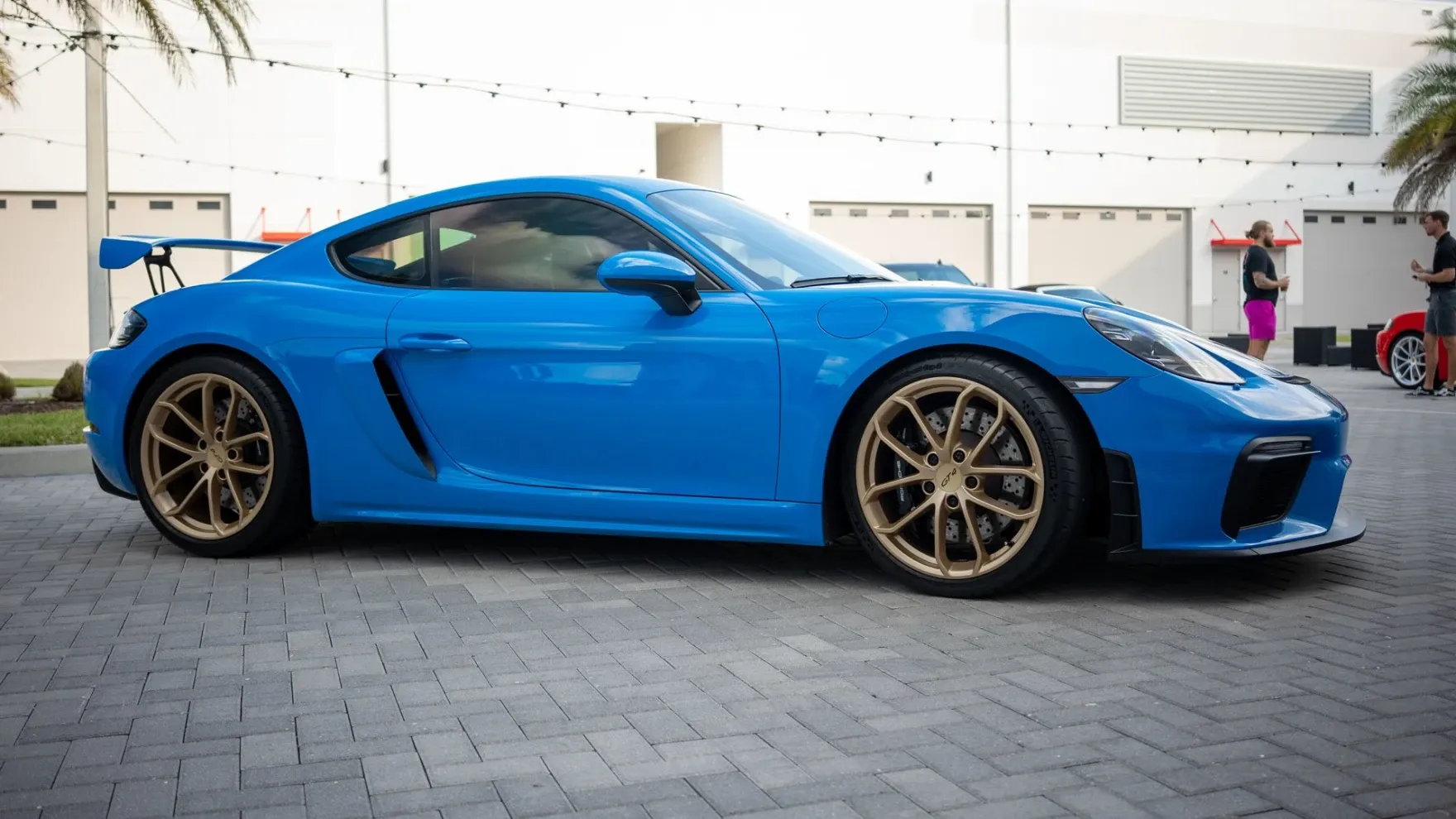 This sweepstakes is not just about winning a car; it's about the chance to own a piece of automotive excellence. With nearly $30,000 worth of factory options and over $5,000 in additional protective coatings, this 2022 Porsche 718 Cayman GT4 represents the pinnacle of performance and luxury. For those looking to seize this once-in-a-lifetime opportunity, entering is a small price to pay for the possibility of claiming this dream machine.