This vintage SUV is the best of all worlds!
---
The Suburban is one of the original sport utility vehicles. It was built to haul lots of people – and their stuff – across difficult terrain. Now that SUVs are more popular than ever, it's easy to understand why the classics are so in demand. The full-sized Chevy Suburban SUV has actually been around for a lot longer than most people realize. Chevrolet introduced the model in the mid thirties, and it is the longest running moniker in automotive history. Often pulling in big sales, the early years of the Chevy Suburban came in the form of a what closely resembled a panel truck with rear windows and an added row of seats. By the time the 6th generation rolled around in 1968, the Suburban had rapidly evolved.
This highly collectible 1968 Chevy Suburban offers the best of the generation and it can join your classic SUV collection. It is powered by a massive 502 cubic inch Big Block Chevy V8 engine, which is backed by an automatic transmission. It is covered in a teal paint, and the steel tires it rolls on are wrapped in 255/55/R18 tires. See it here.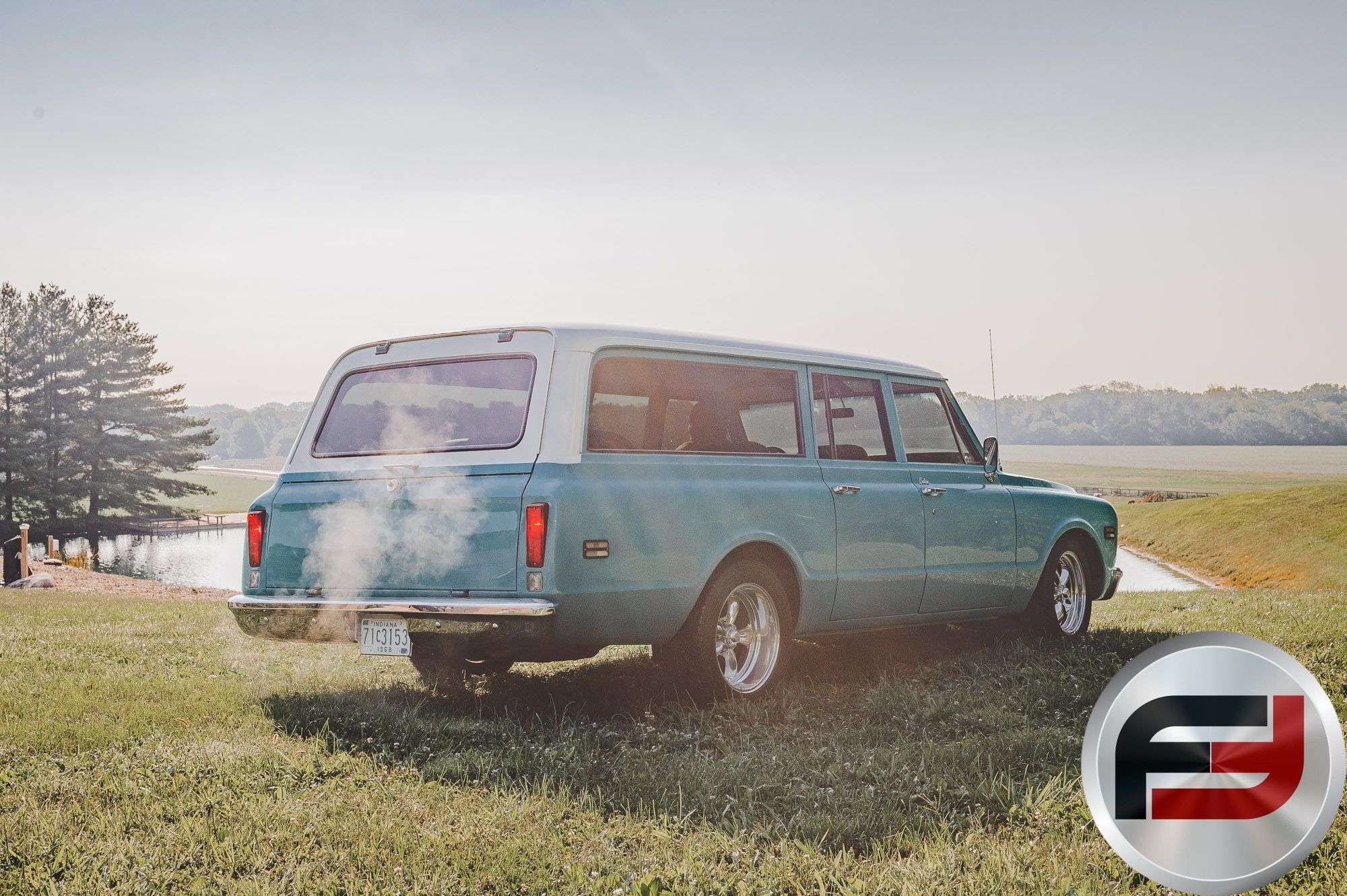 This vintage Chevy SUV and over 150 more classic and collectible cars will be selling at Freije & Freije Auction's Big Boy's Toys sale in Clayton, Indiana. The sale takes place on September 17th at 9a.m. local time. For more information, visit this link for more information.