It's a rare chance to own one.
---
The unveiling of the 2023 Dodge Challenger SRT Coupe: Last Call SRT Wide Body Shaker Swinger Challenger marks a notable moment for Dodge, the American brand synonymous with muscular and robust vehicles. This exclusive variant is a testament to Dodge's enduring commitment to delivering high-performance and aesthetically remarkable vehicles.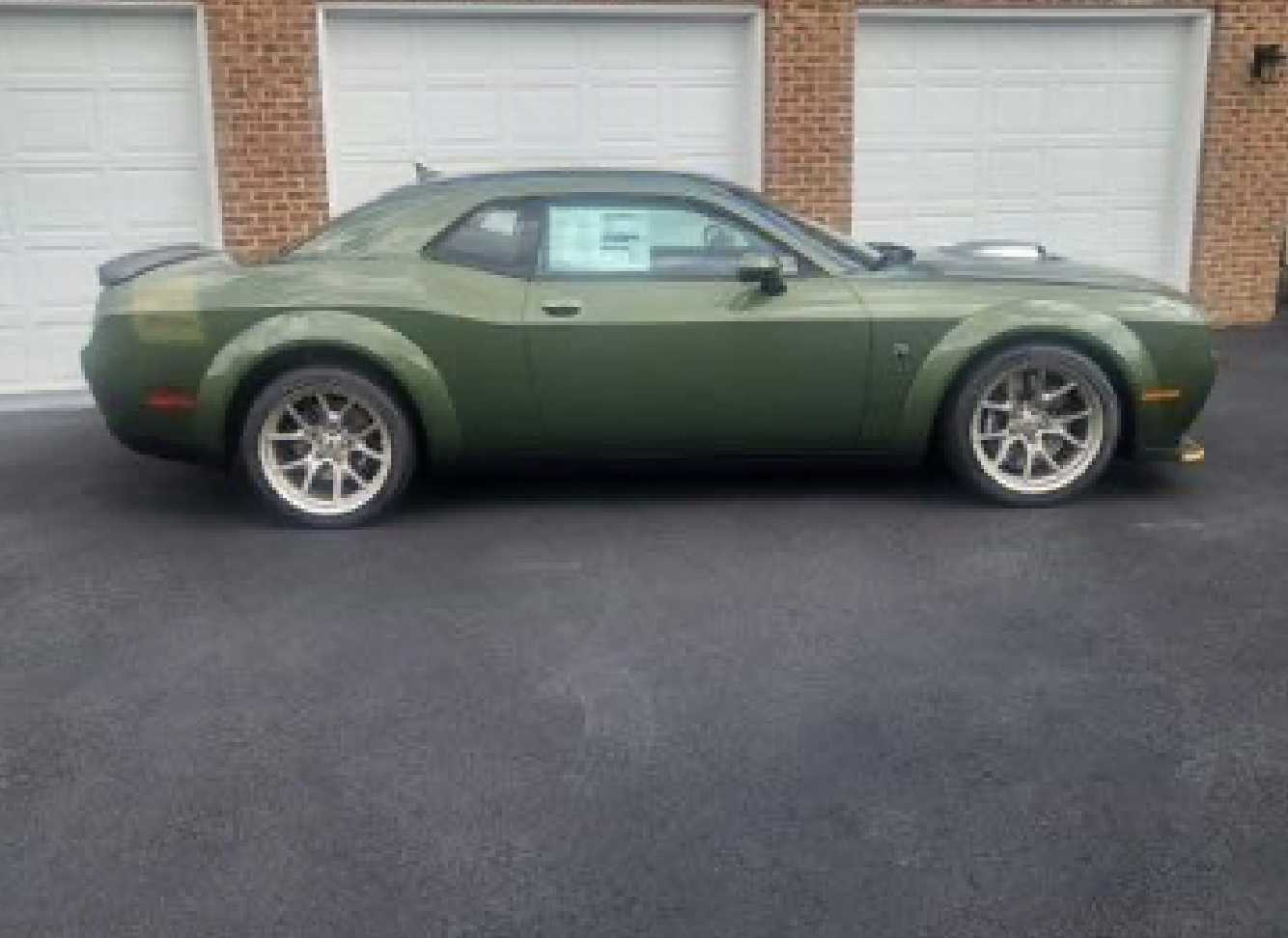 With its powerful engine generating 485 horsepower, coupled with an 8-speed automatic transmission, the 2023 Dodge Challenger SRT Coupe is a representation of the brand's prowess in crafting high-performing muscle cars. This blend of power and performance ensures an exhilarating driving experience, a characteristic inherently associated with the brand's identity.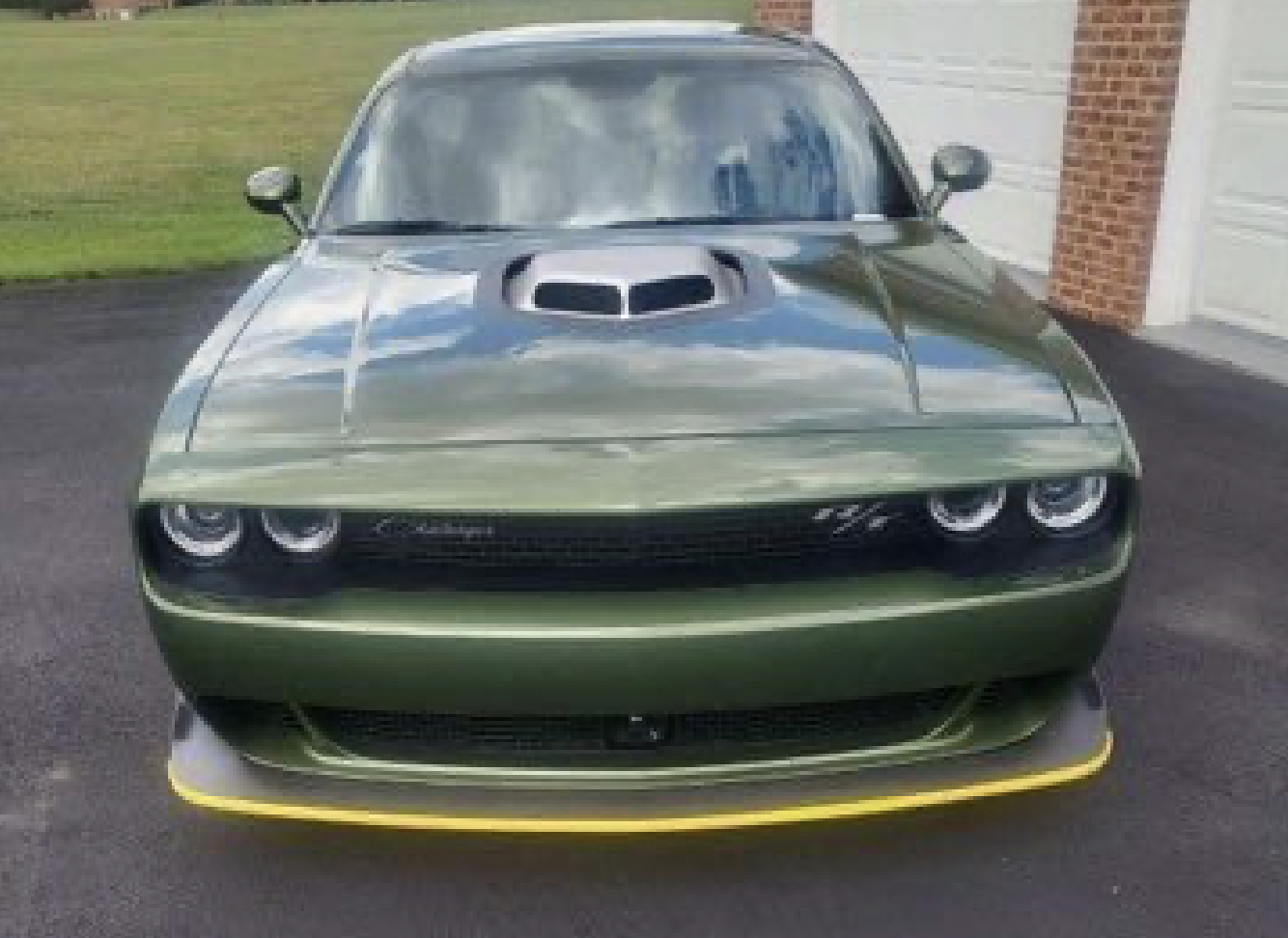 This specific model is distinctive, being one of the limited 1000 Swinger 400's clothed in the unique FE8 Green, reflecting Dodge's focus on exclusivity and meticulous attention to detail. This striking coloration enhances the aggressive aesthetics of the Challenger, rendering it a captivating presence on the road.
Adding to its allure is the fact that this specific model comes with just 249 delivery miles, emphasizing its near-new status and making it a particularly enticing option for enthusiasts and collectors alike. Holding its title in VA, it is in pristine condition and readily available for acquisition by those desiring such an exclusive and limited-edition piece.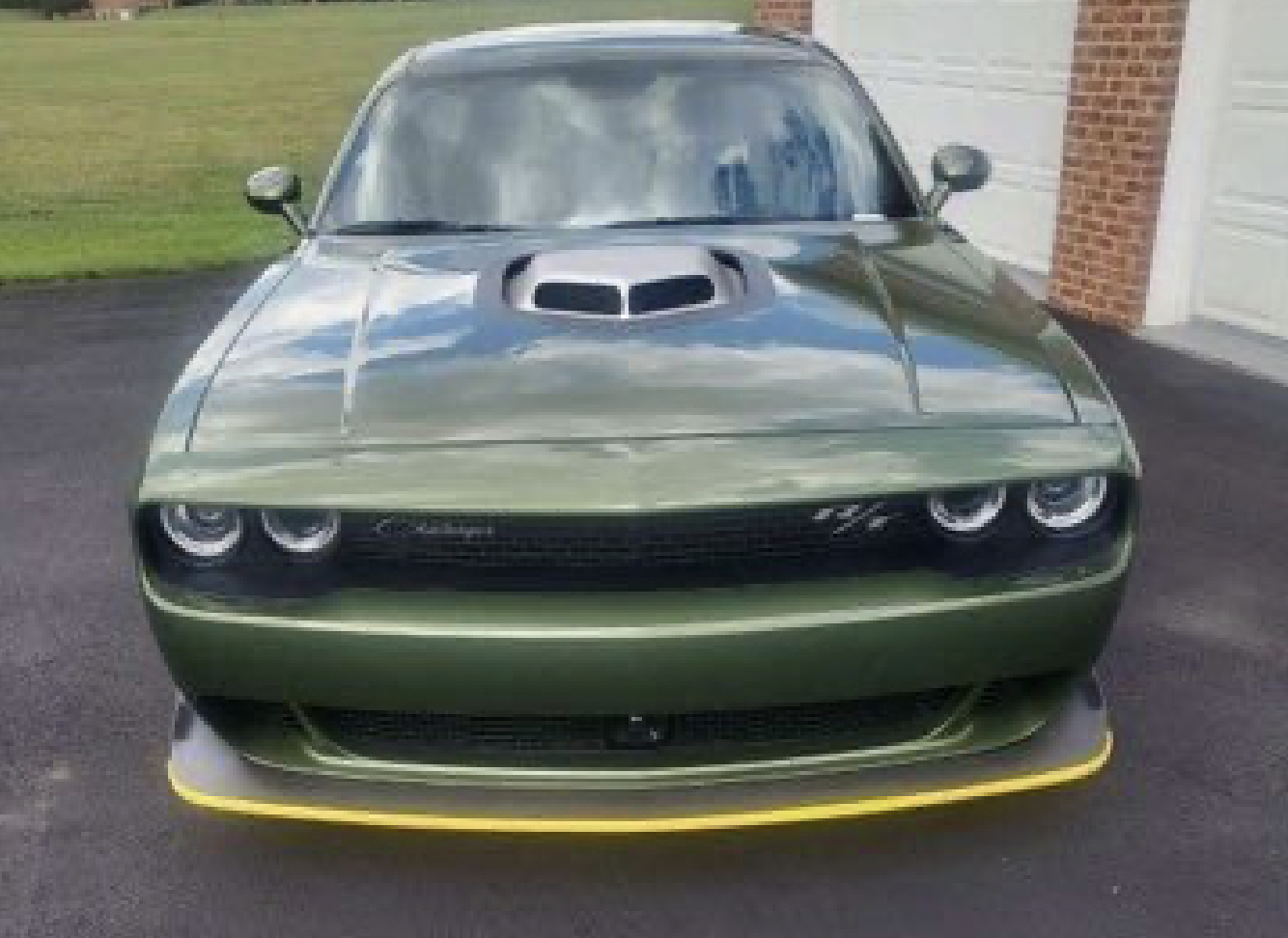 The Last Call SRT Wide Body Shaker Swinger Challenger is not just about muscular elegance; it also incorporates widened body aesthetics, enhancing the vehicle's iconic look and optimizing its aerodynamic performance. This feature underscores Dodge's philosophy of harmonizing form and functionality.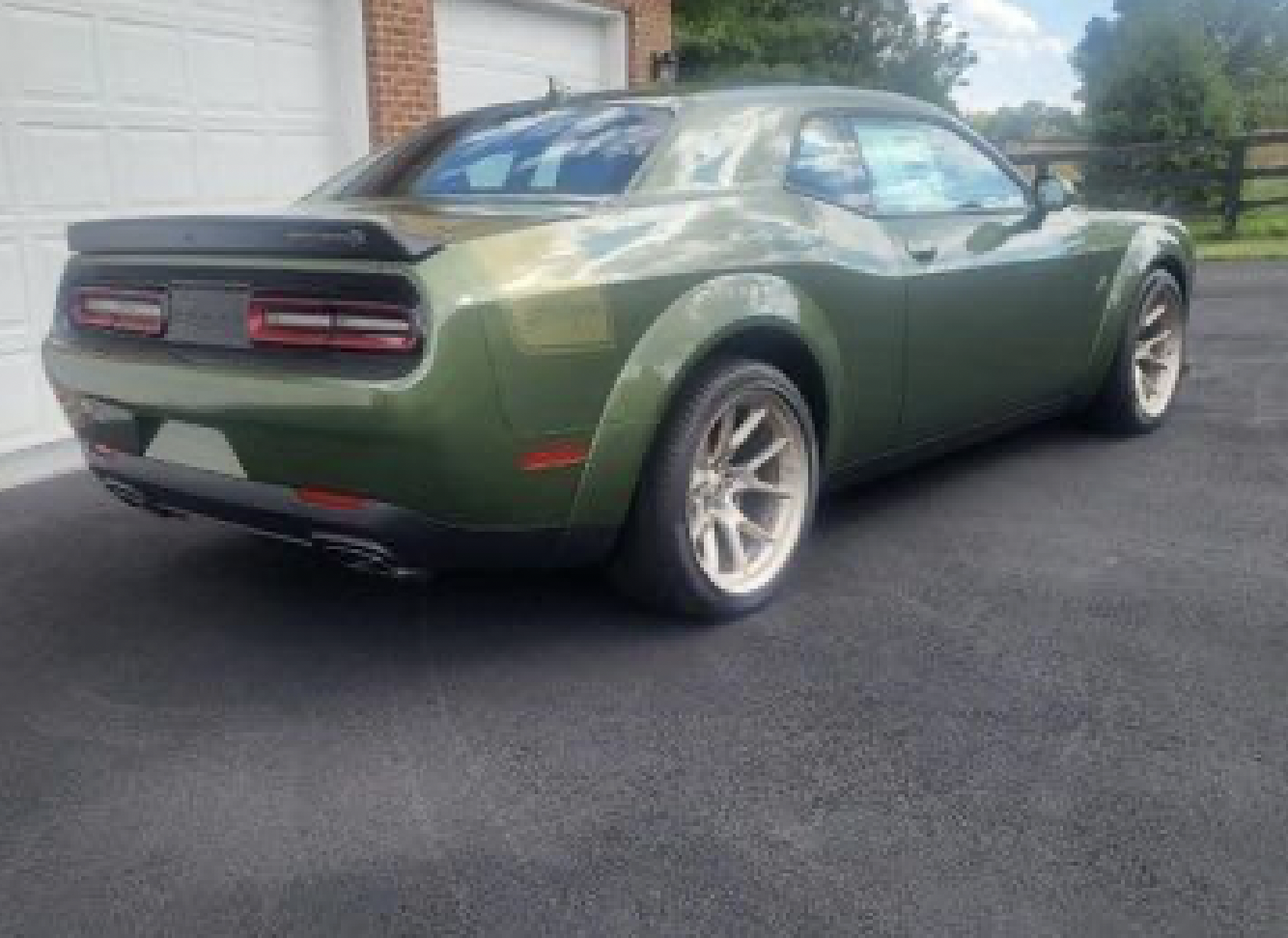 In conclusion, the 2023 Dodge Challenger SRT Coupe, particularly the Last Call SRT Wide Body Shaker Swinger Challenger variant, is a spectacular meld of power, design sophistication, and exclusivity. The limited availability, combined with the distinctive FE8 Green and mere 249 delivery miles, positions this vehicle as a sought-after piece for automotive enthusiasts and collectors. It's not just about the visual appeal; the blend of a 485-horsepower engine with an 8-speed automatic transmission encapsulates Dodge's unparalleled performance and the majestic stance the brand continues to bring to the automotive domain. This limited-edition Challenger is destined to be an enduring icon, symbolizing the harmonious blend of striking design and unrivaled performance.
If you like this consignment, you'll love the 400+ more that are planned for the upcoming Fall Carlisle Collector Car Auction.  The Fall Auction is September 28-29 starting at 12 p.m. daily at the Carlisle Expo Center.  From white-glove, best-of-show caliber rides, to show-worthy daily drivers, the two-day auction offers a little something for everyone.  Carlisle Auctions brings you a rare/unique 1955 Corvette, a fully equipped 1970 Corvette with LS5 engine, and even an all-truck hour too.
Find your first or next classic with America's Automotive Hometown auction house and bid and buy with total confidence.  Carlisle Auctions offers THREE great ways to bid; in person, on the phone, or online as well as reciprocating admission to the neighboring Fall Carlisle Collector Car Flea Market and Car Corral event (September 27-October 1).  Learn more about the auction by calling 717-960-6400 or online at http://CarlisleAuctions.com. While online, check out photos of confirmed consignments, consign to sell or register to bid.   These are investments that truly accelerate, so don't miss out.