This incredible muscle car is a powerful beast with style and good looks to match.
---
Chevrolet stunned the American automotive market in 1967 with the introduction of the Camaro. Built to keep the Mustang from dominating the pony car and performance industry, this vehicle was designed to be more powerful, lighter, and better-looking. This was enough to win over the hearts of some enthusiasts, and, as the Camaro developed through its generations, Chevy's influence only grew in reach. As the car improved, new trim levels and specifications popped up and sparked a new interest in American performance automobiles. The ZL1 was a particularly prominent trim option for the later generations of the car, which is precisely why this particular vehicle poses such a great opportunity.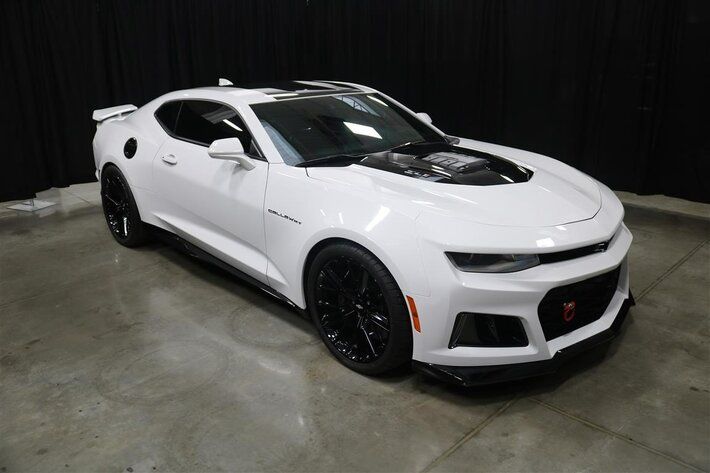 The vehicle in question is a 2019 Chevrolet Camaro ZL1 which uses a bright white coating and black racing stripes to present the image of a racing-inspired pony car. With the power of this striking vehicle displayed to the world, competitors from Dodge and Ford will likely think twice before testing their luck on a track. But, of course, the car is about a lot more than just good looks, as it was built by one of the automotive community's most prominent performance builders. That's right, this Camaro was created by the excellent engineering team at Callaway. Their legendary feats of automotive engineering and technology amaze us in this time of high-performance American muscle and pony cars.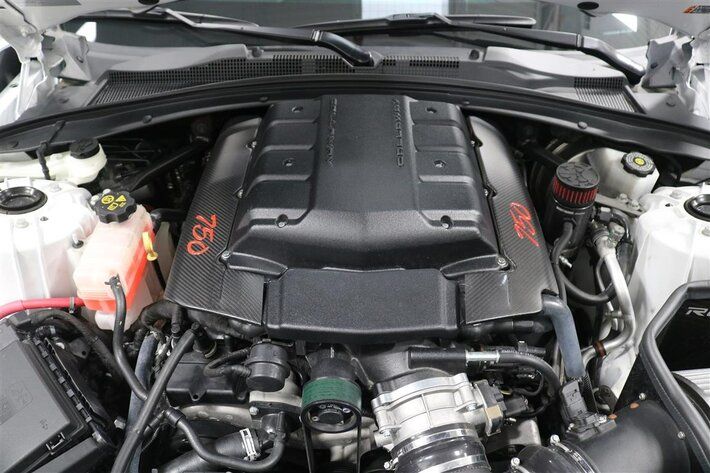 Under the hood is a massive 6.2-liter LS-based V8 engine which would be a crazy powerhouse. However, the powertrain certainly does not only use its displacement to spin the tires as it needs to be able to compete with other modern performance vehicles. On top of this mighty engine is a gigantic supercharger accompanied by a Nick Williams 103mm throttle body and Roto-Fab's big gulp cold air intake. These modifications help free up the intake and let the V8 breathe better, ultimately adding up to a ton more power. Altogether this border-line supercar should be pushing out around 750 horsepower, making it the perfect American performance car for any enthusiast with a taste for the golden bowtie.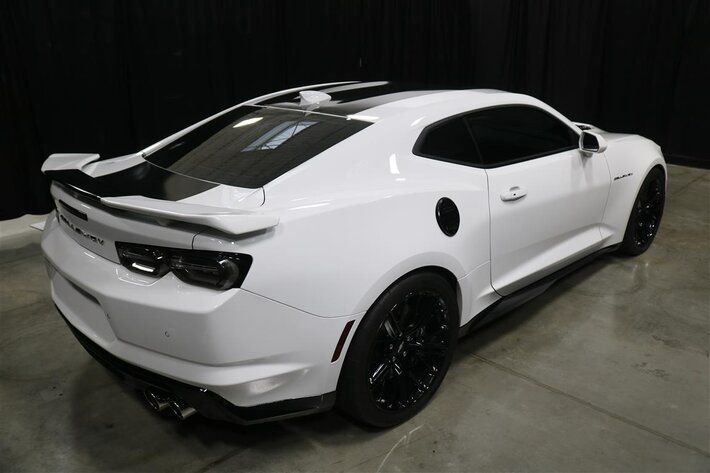 This car and many other high-end pre-war and classic cars will be sold at the Barber Vintage Motorsports Museum in Birmingham, Alabama. The auction starts at 10 a.m. on June 25th. Please visit here for more information.