With the power of the iconic Aston Martin V12, this car is the perfect combination of performance and luxury.
---
Aston Martin is one of those European brands whose reputation for high-class fun and sleek, attention-grabbing styling has preceded it for over 109 years. Most people will remember the ever-famous DB5 because of its role in the iconic James Bond films. The series took the Aston Martin brand to the next level as it helped the company transition from a little-known luxury automaker to an international icon in the world of automotive production. Nowadays, the insane engineers at Aston Martin have created some of the most fantastic supercars ever to hit the European automotive market. This particular vehicle is no exception to that rule as it combines that ever-present luxurious style with tons of power and performance, all wrapped up in a sleek modern package. So what is it that makes this car such an excellent purchase for anyone with a passion for fashion and speed?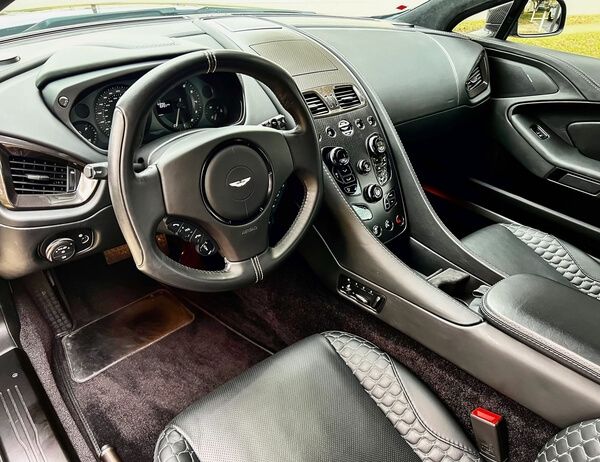 First of all, this incredible car is a perfectly preserved 2015 Aston Martin Vanquish with just 6,721 miles on its legendary V12 engine. That powerhouse utilizes 5.9-liters of displacement to push out 568 horsepower, which is insane for a car that only weighs in at 3,900. In the world of high horsepower, low torque, engines with tons of extra cylinders at their disposal, it's very refreshing to see a car that boasts a very respectable 465 ft/lbs of torque. Think of horsepower of how fast you can go and torque of how you get there. That means that this car has incredible acceleration and a 0-60mph time of just 3.9-seconds. This formidable car would be a beast on an autocross or road racing track with plenty of handling, power, and general performance.
Of course, this vehicle was initially built to be a luxury car to rival the best of the best with comfort and amenities that no other company could match at the time. Even today, this insane vehicle rockets past most of the competition with a beautifully crafted black leather interior and exterior styling. This particular vehicle is the carbon edition which is far more desirable and valuable than the base models or even regular performance models. This intense vehicle is the perfect combination of style and luxury with a ton of performance. It would serve as the ideal car for any luxury automobile enthusiast looking for a new shiny piece to add to their collection.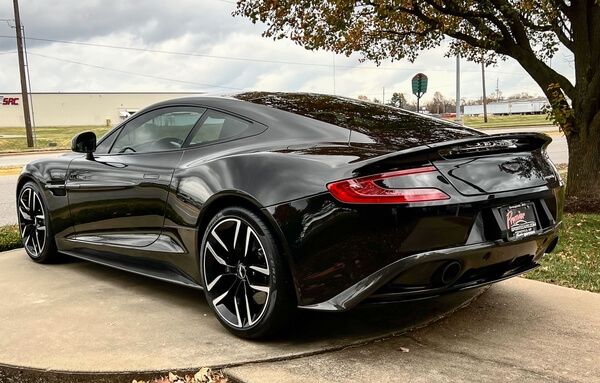 When buying or selling a world class enthusiast vehicle, having access to the right audience is critical. PCARMARKET has attracted a global community of collectors, race car drivers, and enthusiasts who share a common passion. As a result, PCARMARKET has become one of the fastest growing automotive auction marketplaces in the world. In addition to buying and selling cars, parts, and memorabilia, members gain access to current market data as well as entertaining and informative original streaming content.