There's only 6200 miles on this GT2 Clubsport.
---
Porsche has made a name for itself in the past for being Germany's premium luxury performance car manufacturer. Years of fine-tuning and classic German engineering have turned the Prancing Pony of Europe into a world-conquering pioneer of driving experience. This is most prevalent when observing the Porsche 911 and its various trim levels and variations. It isn't hard to go wrong with a rear-wheel drive, rear-engine, manual car like the 911, however, the engineering team at Porsche somehow pulled it off. This was very fortunate to the car community as they have become extremely popular vehicles. This vehicle is one glorious example of that prestige.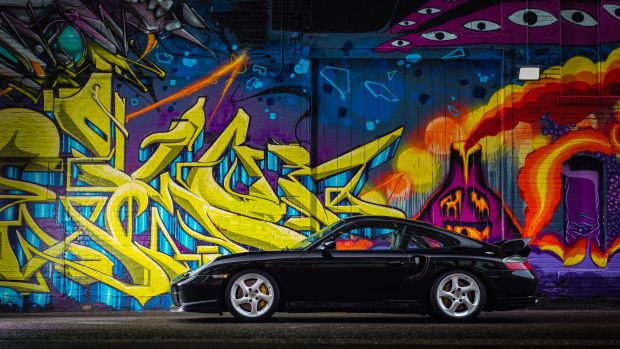 Sitting behind the rear axle of this fantastic 2001 Porsche 911 GT2 Clubsport is a twin-turbo 3.6-liter flat-six engine which puts out 462 horsepower and 457 ft/lb of torque. That insane power is transferred through a six-speed manual transaxle which allows for smooth changes between gears. Another addition to the incredible focus on driving experience, and just generally having fun, is the use of a limited-slip differential. Sliding around corners becomes a piece of cake for this car. For anyone looking to have a great time in their very own Porsche 911, it would appear that this would be the perfect car to do so in. Sliding around corners becomes a piece of cake for this car.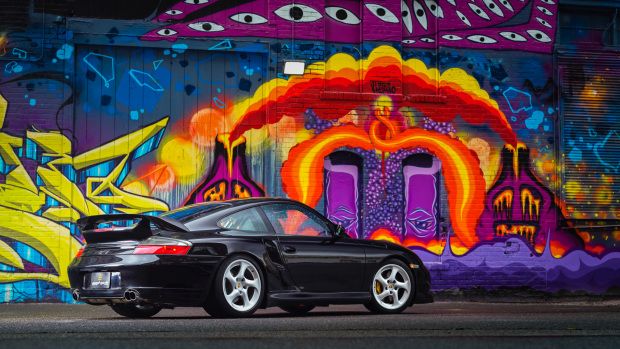 The exterior is finished in a deep penetrating black which gives the car a sleeker style and aggressive road presence. This is best complimented by the GTS bodywork which gives the car a lower front valance, wider intake, a gigantic rear spoiler, etc. In short, this is no ordinary Porsche 911. This car is one of just 70 cars produced to this exact specifications making it an extremely rare car that any collector would be lucky to get their hands on. Of course, that means that mountains of eager buyers are probably lined up down the block for a chance to simply see the car. If that includes you, we'd have you consider keeping a close eye on this Porsche might not be there for long.
Avant-Garde is well-known as an award-winning, top seller (@911r) on Bring a Trailer. We provide turnkey auction management for our clients. Avant-Garde presents cars in an unparalleled fashion, with a comprehensive history, descriptions, photos, and video for each vehicle. We want to put buyers in the virtual driver's seat so they can experience a vehicle as if they were present, giving them confidence in their purchase.