It will elevate your Porsche collection.
---
This pristine 1995 Porsche 993 Carrera 4 Coupe, a revered model among Porsche aficionados, emerges on the market, offering a rare blend of elegance, performance, and meticulous preservation. Located in Ogden, UT, this automotive gem, shimmering in its original Polar Silver Metallic finish, is a testament to Porsche's enduring appeal, having retained its luster and mechanics with just over 3,210 miles on the odometer since its inception.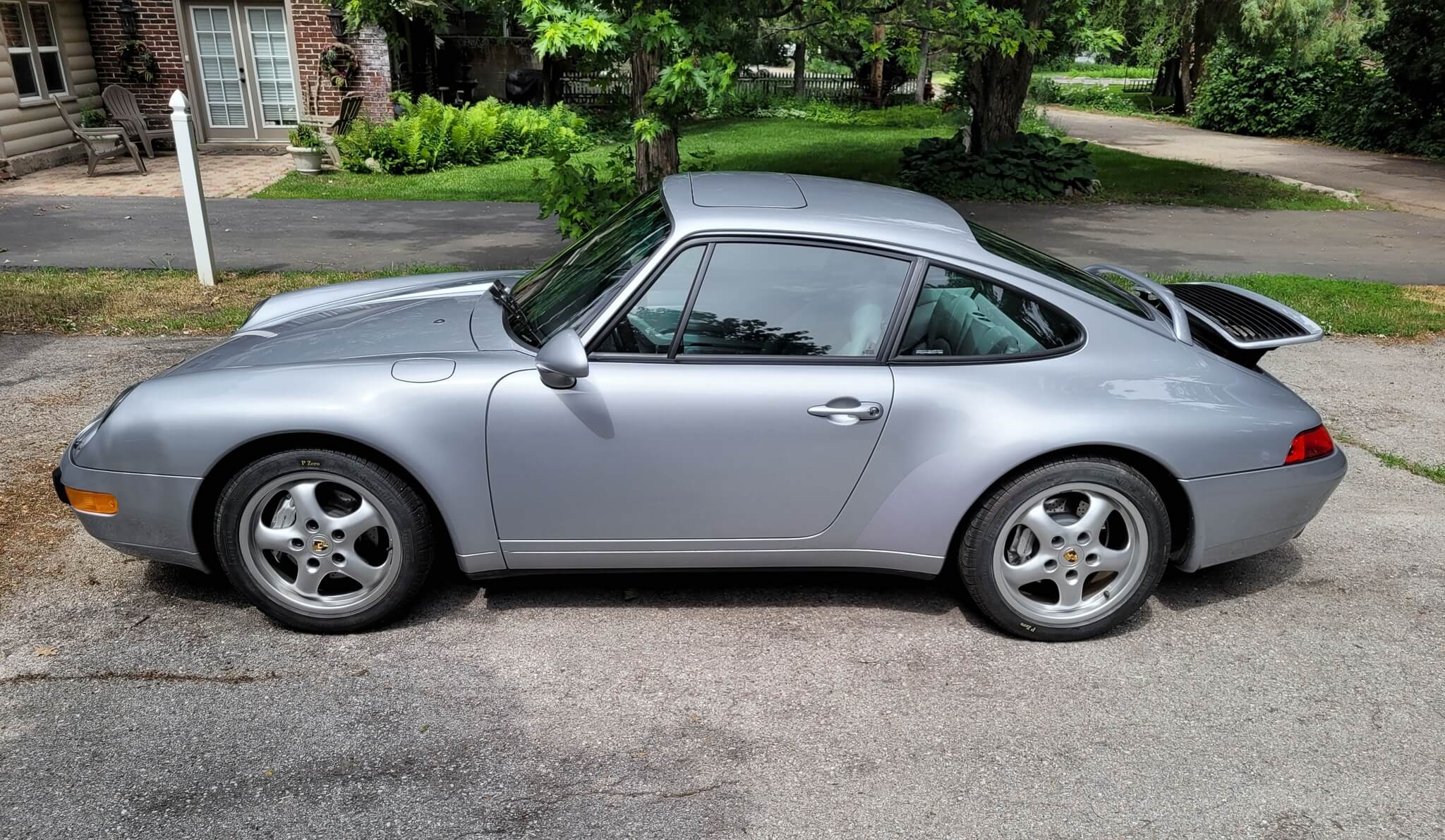 The car is a vision in its meticulous Polar Silver Metallic coating, a hue that adds to its undeniable allure. The aesthetic appeal is further accentuated by its silver-finished brake calipers, model lettering on the rear decklid, and 17" Cup 2 alloy wheels, adorned with the optional colored Porsche crest center caps, symbolizing the marque's timeless charm. However, the vehicle bears subtle reminisces of its journey, including some minor scuffs on the bumper covers and a few small scratches and nicks around the door handle, hood, and rear bumper. A clean CARFAX report is available, reflecting its well-maintained status.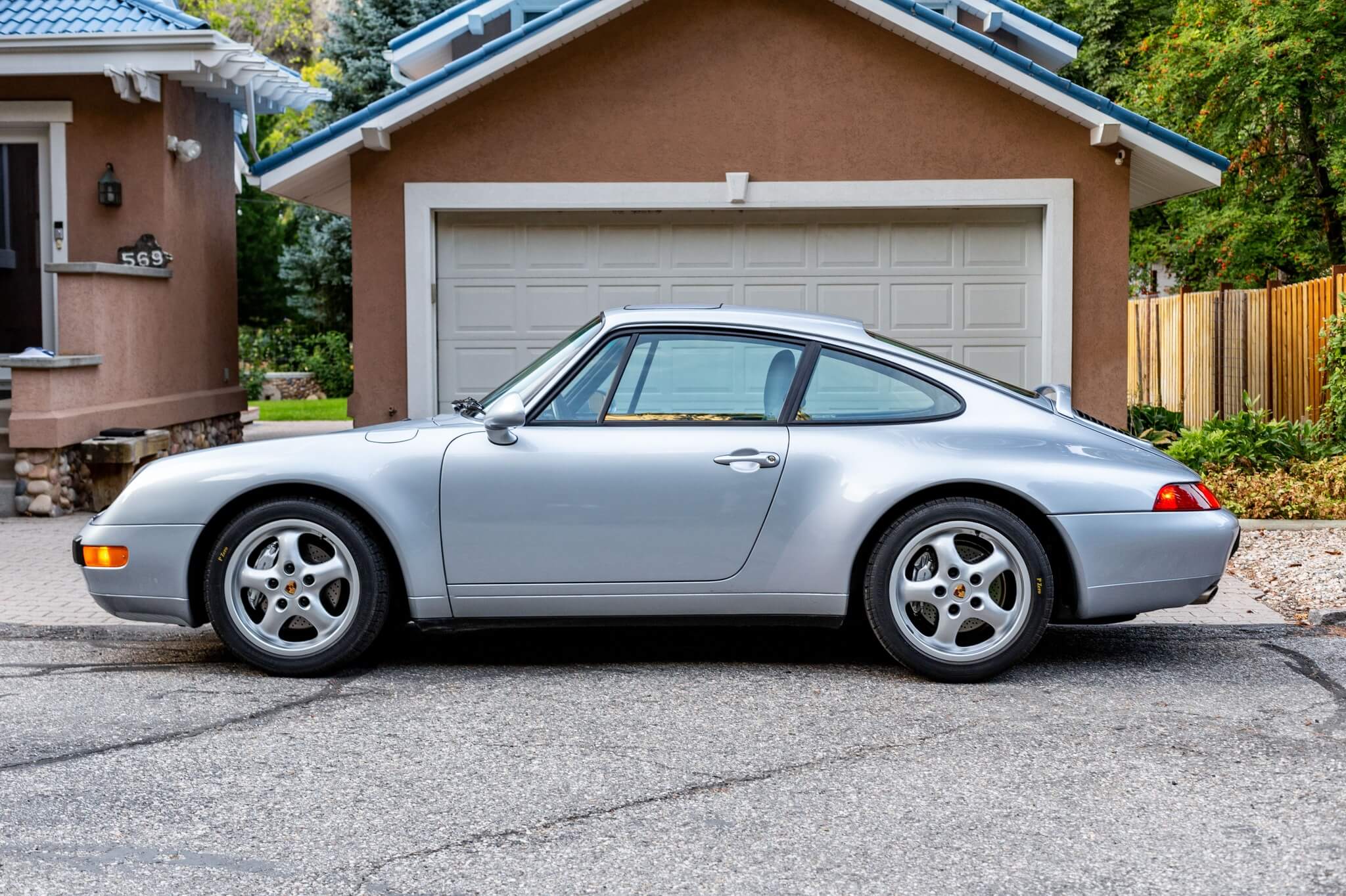 The interior of this Carrera 4 Coupe is a harmonious fusion of luxury and functionality, enveloped in Marble Grey. The cabin boasts optional heated and 8-way power-adjustable supple leather seats, accentuated with Porsche crested headrests, infusing a sense of opulence into every journey. The meticulously designed interior also features black carpet floor mats adorned with red Porsche logos, automatic air conditioning, power windows and mirrors, cruise control, a central locking system, and an electric sunroof, ensuring a comfortable and immersive driving experience. The original Porsche CR-1 cassette stereo remains intact, preserving the authentic ambiance of the era.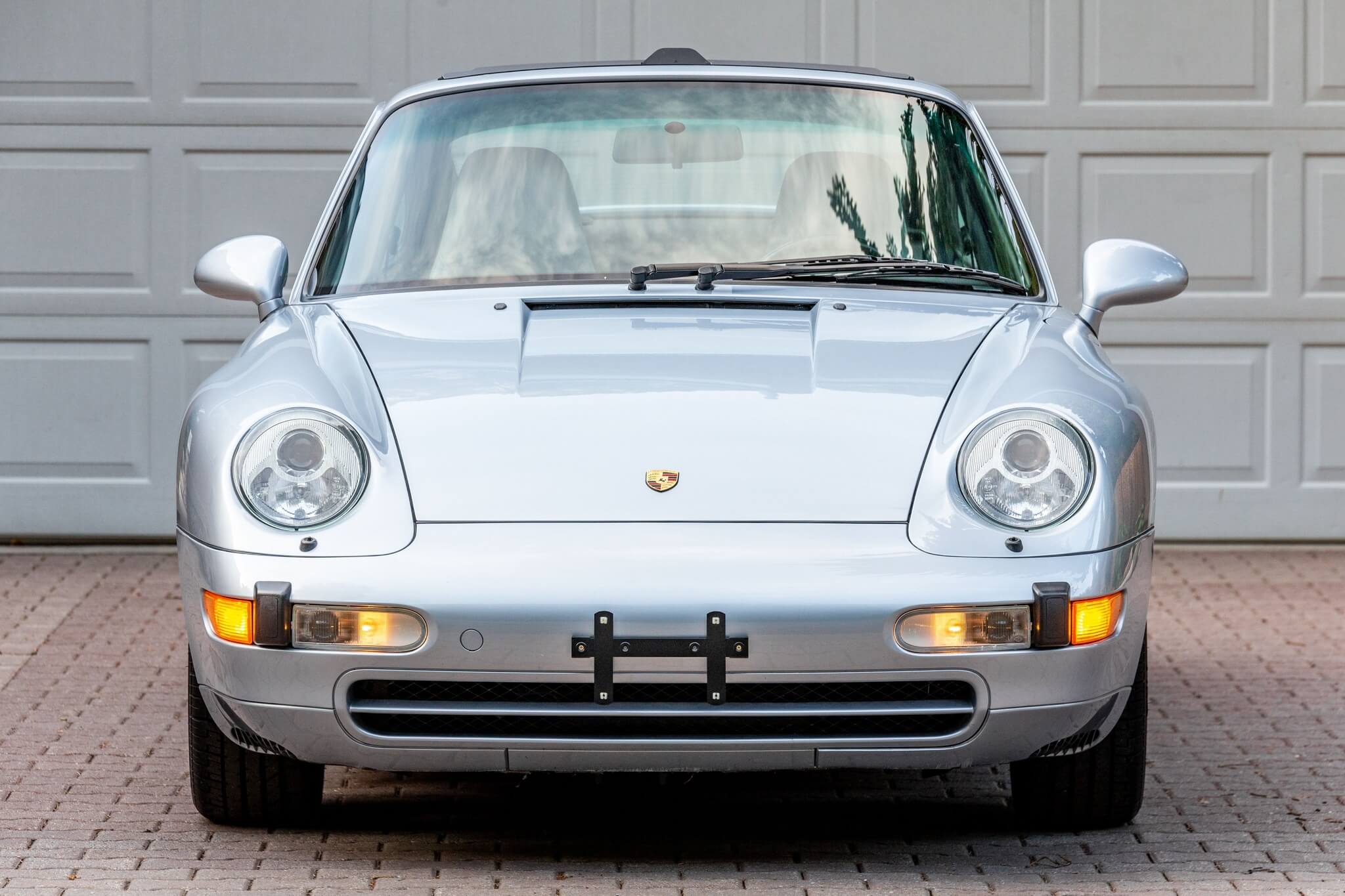 At the heart of this illustrious Porsche is an air-cooled 3.6-liter flat-six engine, a powerhouse capable of delivering up to 272 HP to all four wheels through its factory-equipped 6-speed manual transmission. This exceptional vehicle, acquired by the seller in 2015 from its original owner, has been subject to regular oil and fluid changes, reflecting its well-maintained and cherished status. A recent service has been completed to ensure it meets its new owner in prime condition.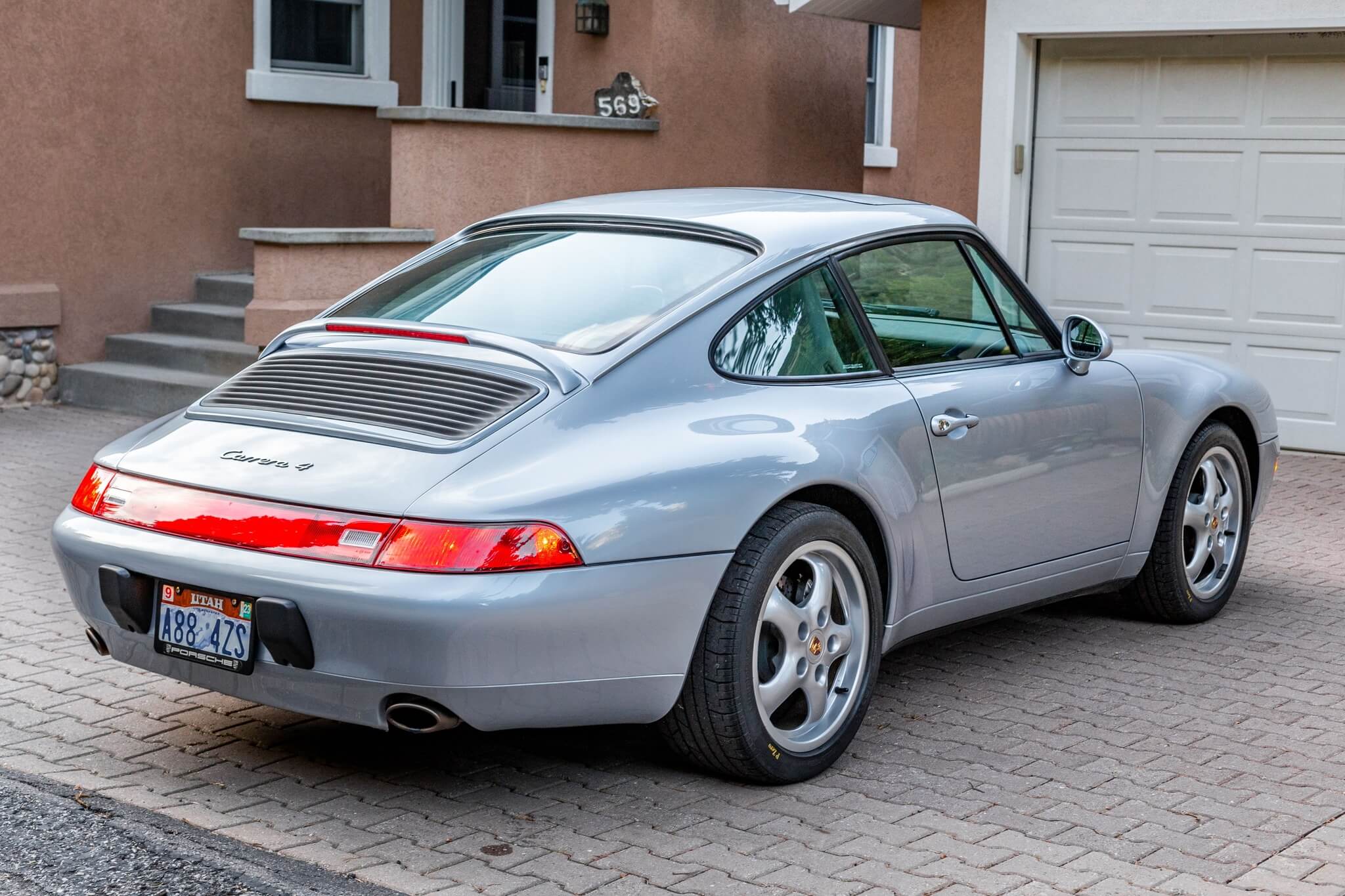 This sale comes inclusive of various accessories and documentation such as the owner's manuals, a toolkit, a spare tire, an air pump, a battery charger, and some service records, ensuring the new owner has all they need to maintain this automotive masterpiece. The car, with its clean title and unique features, stands as a collector's dream, embodying a confluence of engineering excellence, meticulous preservation, and timeless aesthetics that Porsche is renowned for. The opportunity to own such a well-preserved and iconic piece of Porsche's legacy is indeed a rare one, allowing its new owner to experience the unparalleled joy of driving a piece of automotive history.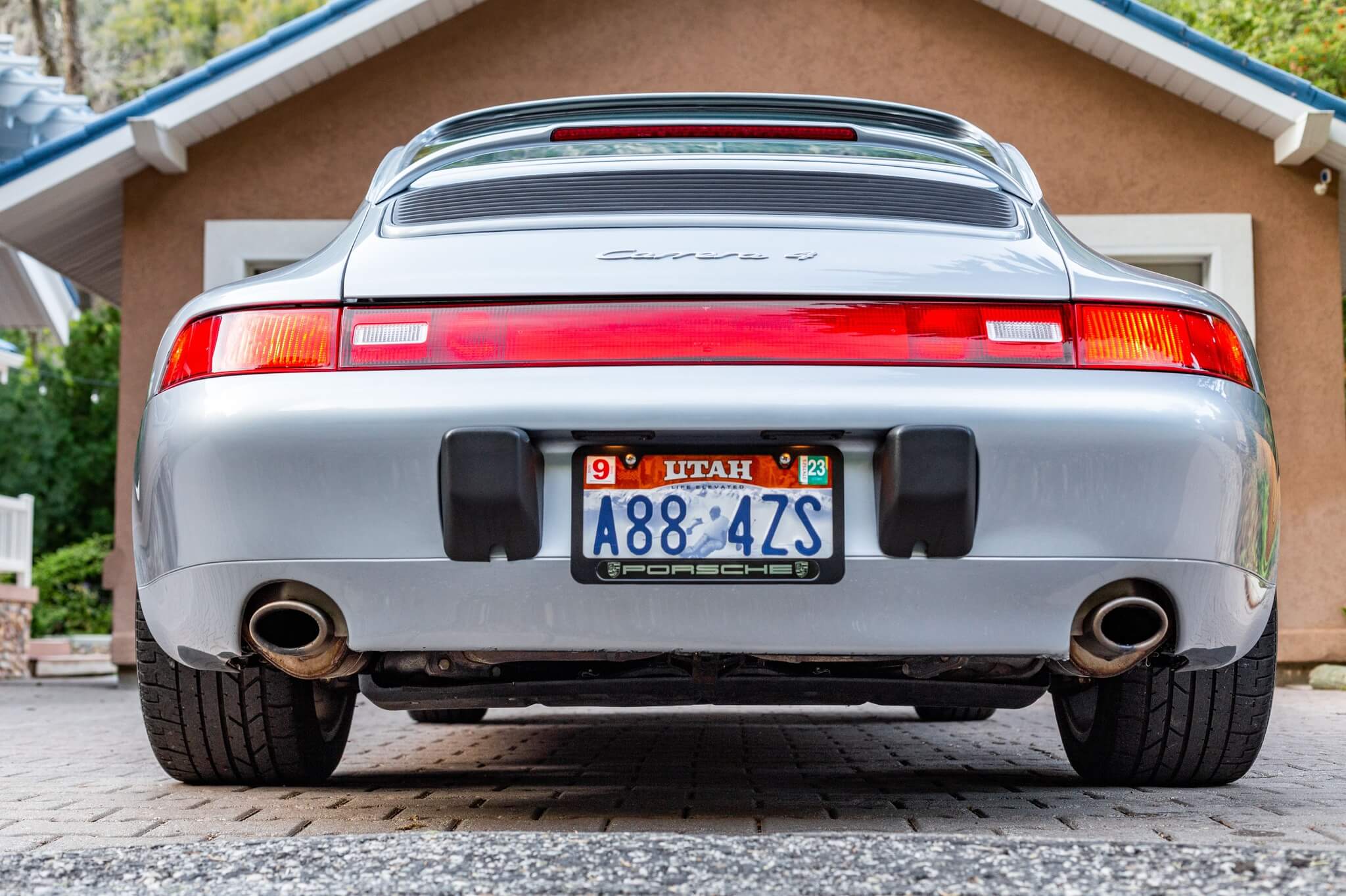 When buying or selling a world class enthusiast vehicle, having access to the right audience is critical. PCARMARKET has attracted a global community of collectors, race car drivers, and enthusiasts who share a common passion. As a result, PCARMARKET has become one of the fastest growing automotive auction marketplaces in the world. In addition to buying and selling cars, parts, and memorabilia, members gain access to current market data as well as entertaining and informative original streaming content.