This car's reliability and performance is amazing!
---
Porsche is one of Europe's most popular sports car manufacturers because of its focus on the driving ability over virtually every other aspect of the car. However, suppose you genuinely consider the history of this German automotive group. In that case, you'll see precisely why it's challenging to find a rear-engine manual transmission car these days that isn't a Porsche. These prancing ponies have gained quite a hefty reputation for their incredible performance and for being a genuinely captivating experience to drive. One such model that has garnered the majority of attention is the 911 which is regarded as insanely beautiful and faster than virtually all of its competitors. This particular 911 is the perfect embodiment of that spirit, and now you have the chance to own it. So why should you?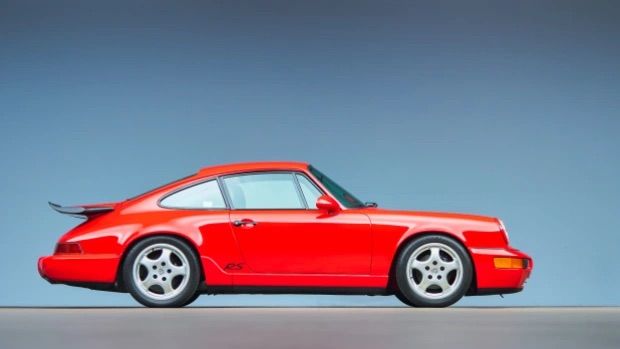 This is a 1993 Porsche 911 RS which, as the listing states, has no sunroof and was initially made for the American sports car market. However, you can really tell that the previous owners of this wild masterpiece of German innovation cared deeply for their car. This is because of the complete lack of imperfection, at least at first glance, and glimmering red paint, which reflects an aged but still fierce track-ready racer. Cars like this were made to compete on the road course and be driven in day-to-day situations, precisely what the vehicle has done throughout its life. This is evident when examining the odometer, which reads 79,000 miles, a healthy number for a classic like this.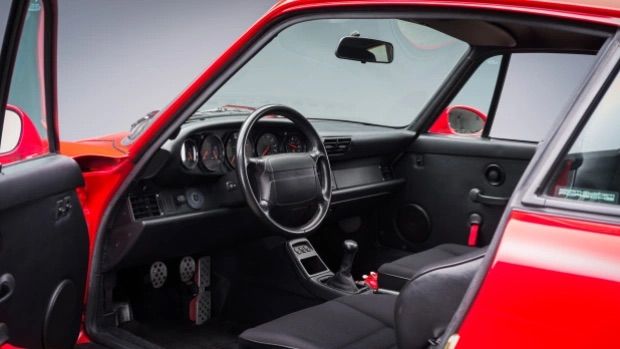 While some automotive purists may see higher mileage as a disadvantage, true enthusiasts will understand the great sentimental value of a well-loved car. The potent 3.6-liter flat-six engine has been revved through its complete tachometer, and 29 years of speedy driving has ensured its reliability. The experienced chassis and incredible dependability will amaze you when you buy this bright red Porsche icon. That's what makes this sportscar a superb vehicle and why you should consider it for your next automotive purchase.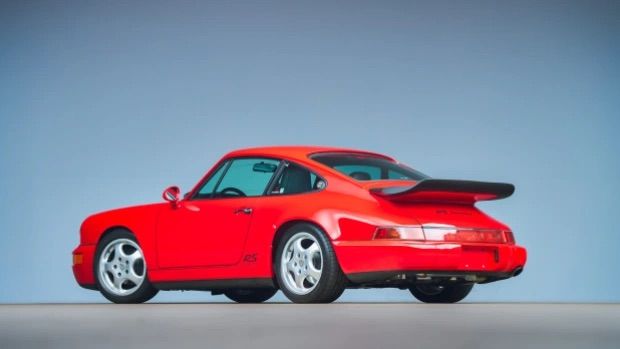 Avant-Garde is well-known as an award-winning, top seller (@911r) on Bring a Trailer. We provide turnkey auction management for our clients. Avant-Garde presents cars in an unparalleled fashion, with a comprehensive history, descriptions, photos, and video for each vehicle. We want to put buyers in the virtual driver's seat so they can experience a vehicle as if they were present, giving them confidence in their purchase.