This turbo beast is a '90s performance legend.
---
GMC is known internationally for its ability to produce some of the world's fastest pickup trucks and SUVs. In the last few decades, the brand has built trucks that were faster than supercars of their day. These things utilized a high revving V6 engine which put out nearly 300 horsepower for cars that weighed far below the 4,000lb range. As a result, trucks like the Syclone and Typhoon were particularly good at laying down low quarter-mile times at extremely high speeds. Unfortunately, the outstanding performance also comes with hype, making finding these cars pretty tricky. However, this SUV poses an opportunity to get your hands on one of GMC's rarest vehicles with the click of a button.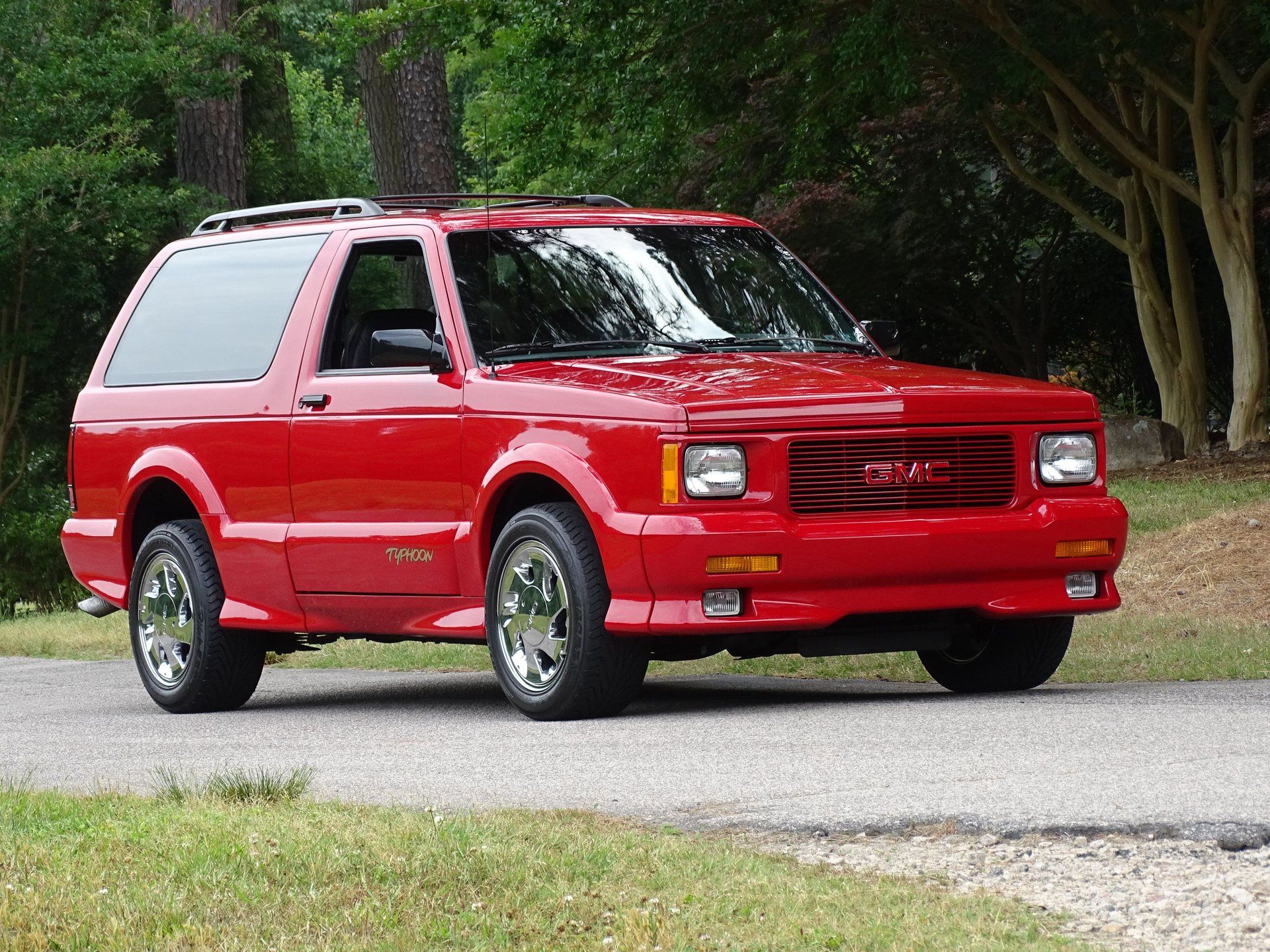 This is a pristine condition 1993 GMC Typhoon, which bears a ton of resemblance to the Typhoon mentioned earlier. Under the hood is the same 4.3-liter turbocharged V6 engine which puts out a massive 280 horsepower and 360 ft/lbs of torque. That means that this thing completes the quarter-mile in just 14.1 seconds which was faster than nearly every production vehicle. So spinning the tires on this thing should be no issue for this mighty muscle truck, and the best part of it is that it's an SUV.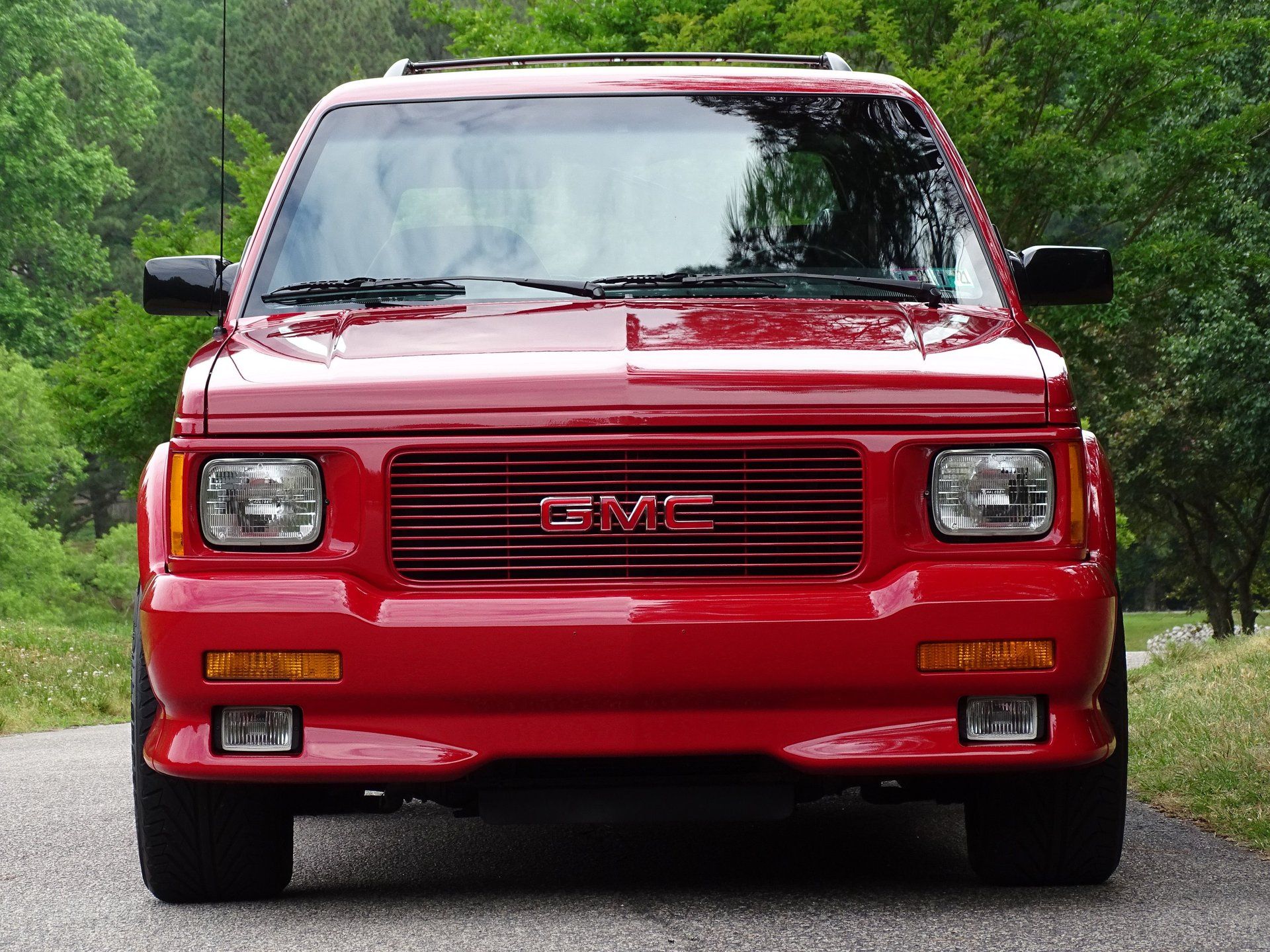 That means that not only can you lay down some ridiculous numbers at the quarter-mile track, you can also carry your family around in the spacious vehicle. On top of that performance, you also get the utility of an All-Wheel-Drive SUV with a pretty excellent interior design. Every part of this vehicle has been kept in good working condition, and finally, the boastful red exterior is still just as beautiful as the day it was built. This would be the perfect car for any enthusiast looking for a ton of performance with style and utility to match.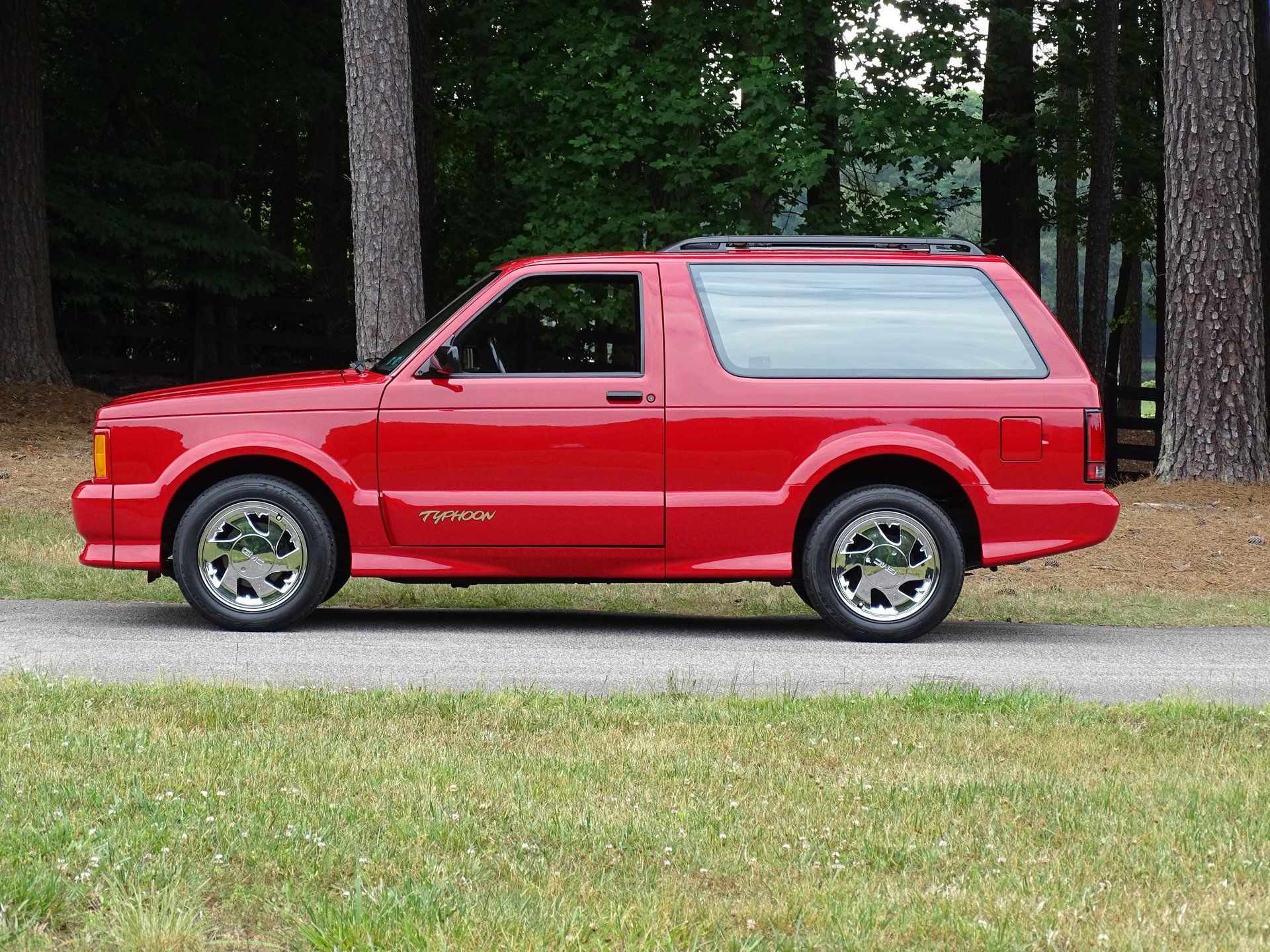 This car and many other low mileage classic and collector vehicles will be for sale May 6-7. Save 50% by registering to bid NOW! See their other low mileage cars and trucks at raleighclassic.com