Elevate your Porsche collection.
---
In the realm of classic sports cars, a meticulously refurbished 1992 Porsche 911 Carrera RS stands out as a gem, currently showcased in Scottsdale, Arizona. This exquisite piece of automotive history, with just 45,000 kilometers (~28,000 miles) on the odometer, presents a rare opportunity for collectors and enthusiasts alike.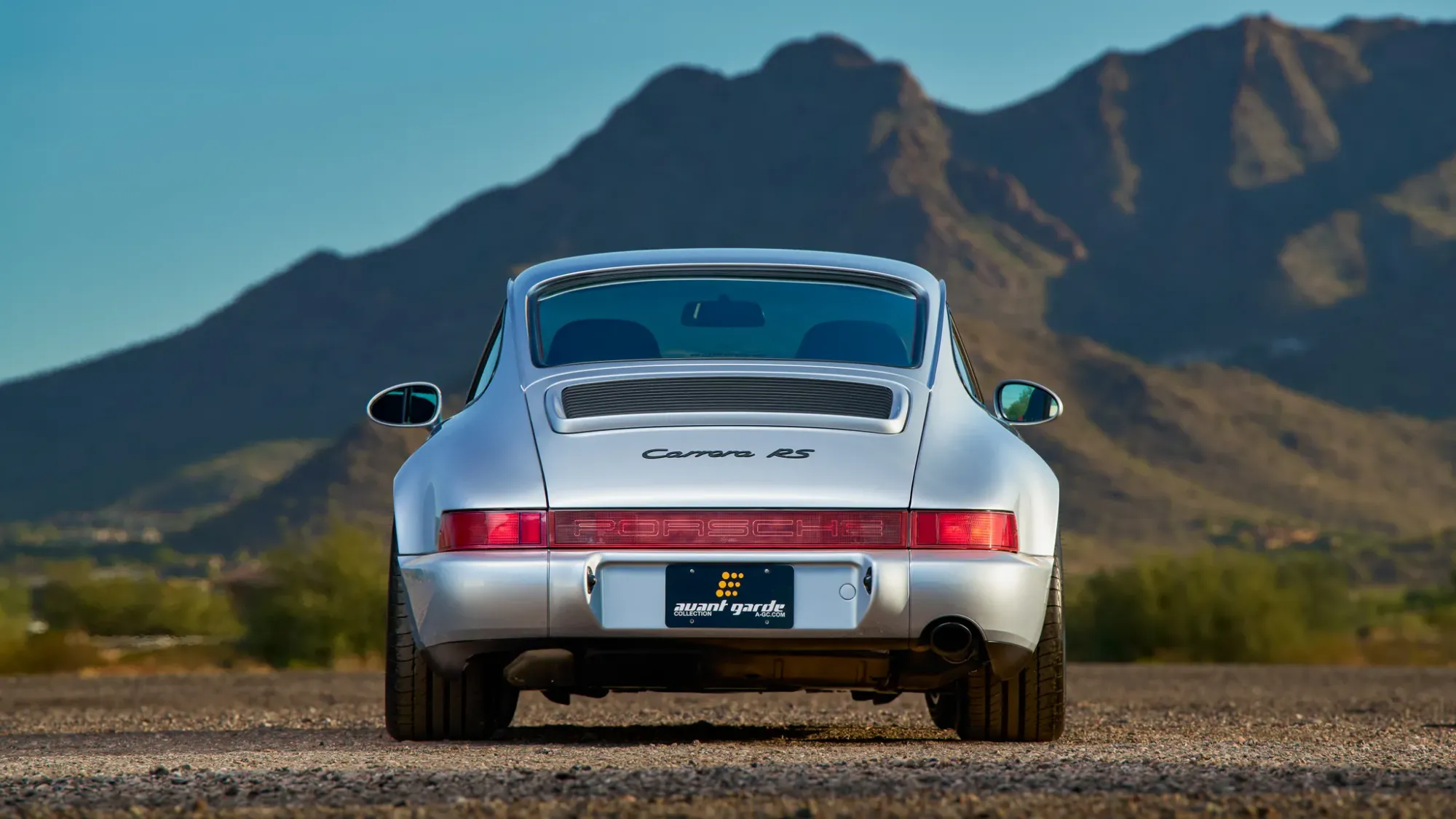 Originally delivered in Germany, this 964 chassis Carrera RS has undergone a comprehensive European restoration. Its Polar Silver Metallic finish, factory code L92E, now shines anew, complementing the car's seam-welded bodyshell, aluminum hood, and distinctive rolled fenders. The attention to detail extends to the faux fog lights, side marker lamps, dual side mirrors, and a speed-activated rear spoiler.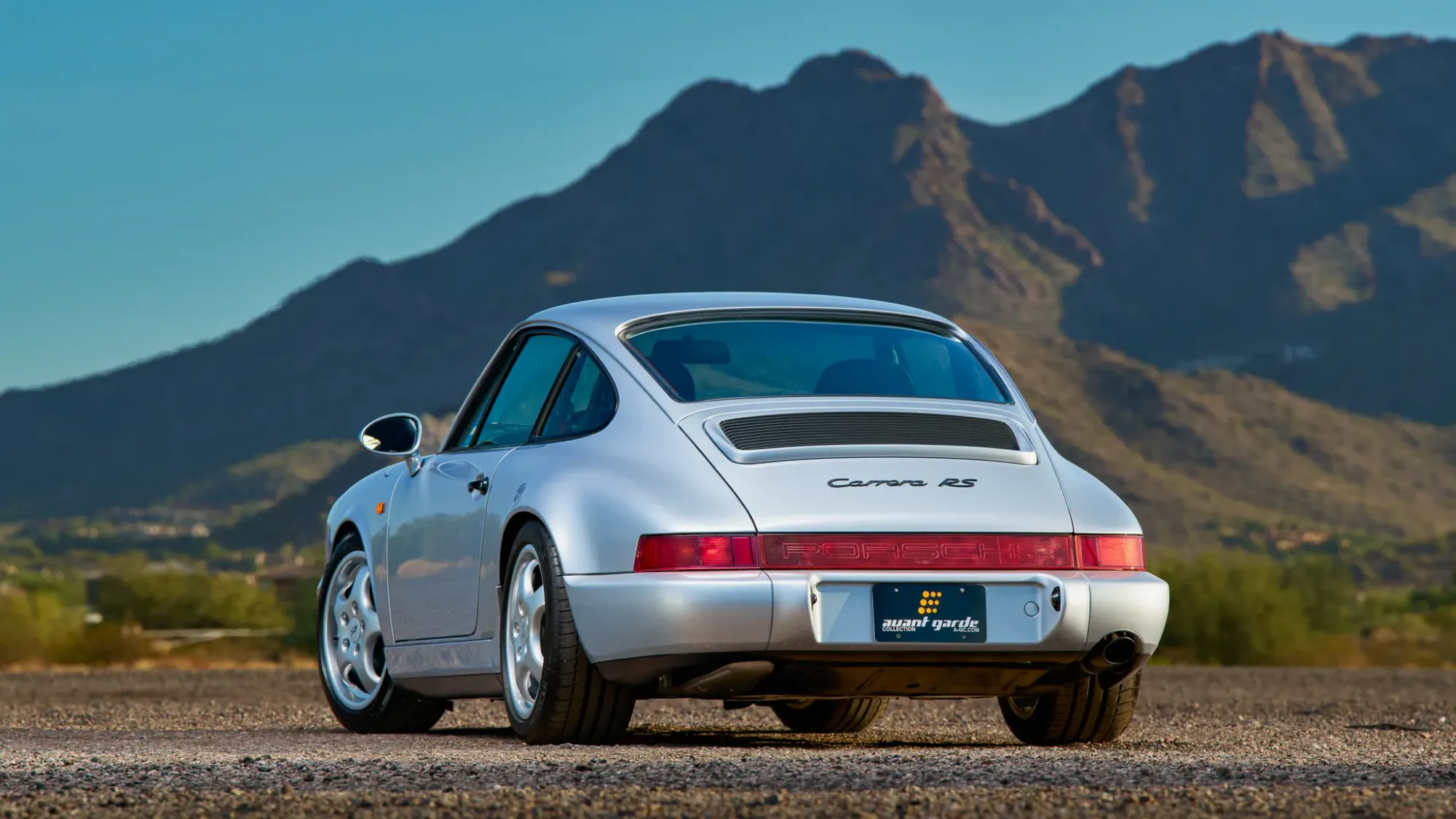 Rolling on magnesium 17-inch Cup wheels wrapped in Michelin Pilot Sport N3 tires dated 2018, this Carrera RS boasts an athletic stance, further enhanced by its lowered ride height, stiffer springs, and adjustable anti-sway bars. The anti-lock braking system, featuring four-piston calipers and cross-drilled rotors, ensures formidable stopping power.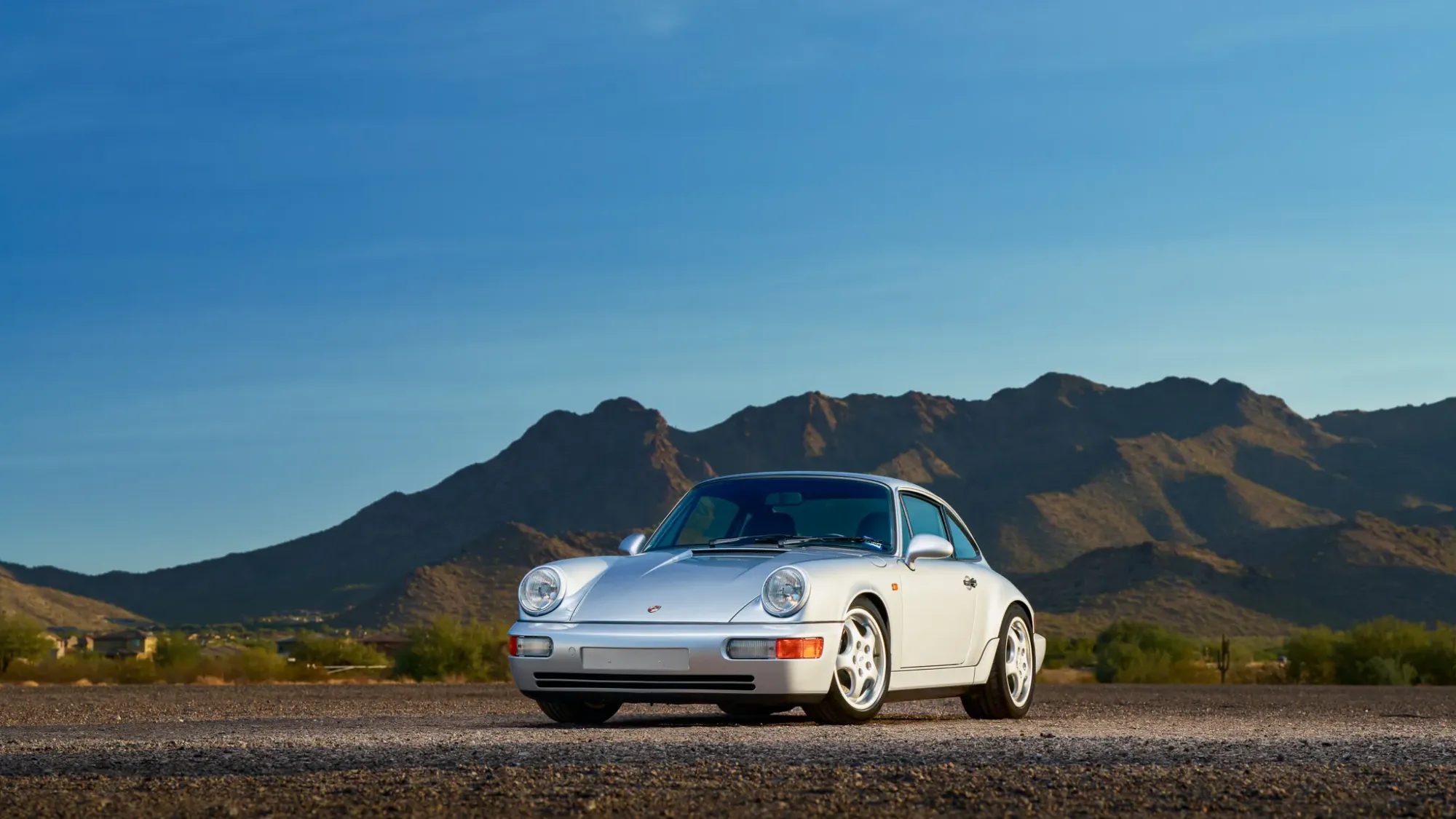 Inside, the car's interior is a blend of performance and simplicity. Fixed-back Recaro bucket seats, adorned in black and gray multi-tone leather, are a nod to the car's racing heritage. The seats' backs are painted to match the body, with Recaro decals accenting the side mounts. Modern conveniences include a Porsche Classic head unit with navigation and Bluetooth, complemented by door-mounted speakers.
Under the hood, the 3.6-liter M64/03 flat-six engine, known for its lightweight flywheel, delivers 260 horsepower and 229 lb-ft of torque. A sport-tuned Bosch engine management system and a cooling fan driven by a single belt are among its performance features. The G50 five-speed manual transaxle, equipped with steel synchronizers and an asymmetrical limited-slip differential, channels power to the rear wheels.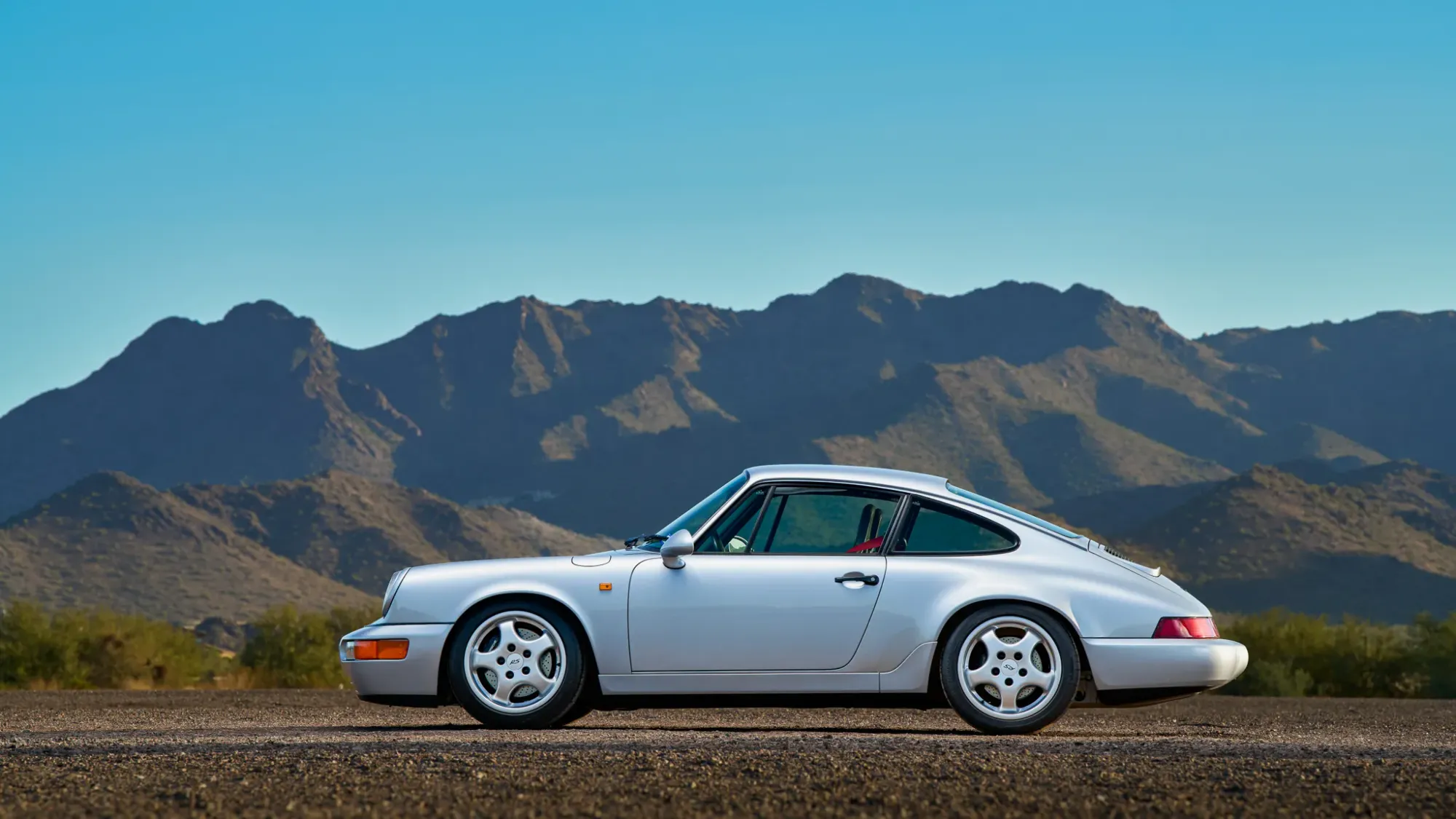 The Carrera RS's unique character is further accentuated by a leather-wrapped four-spoke steering wheel with a raised hub, a central tachometer, and additional gauges that monitor the car's vital functions. The absence of airbags, air conditioning, carpeting, and sound-deadening material underlines the vehicle's focus on pure driving experience.
Offered with a clean Texas title, this 1992 Porsche 911 Carrera RS is a testament to the brand's legacy of performance and design. Its impeccable restoration and iconic status make it a standout offering in the world of classic sports cars.
Avant-Garde is well-known as an award-winning, top seller (@911r ) on Bring a Trailer. We provide turnkey auction management for our clients. Avant-Garde presents cars in an unparalleled fashion, with a comprehensive history, descriptions, photos, and video for each vehicle. We want to put buyers in the virtual driver's seat so they can experience a vehicle as if they were present, giving them confidence in their purchase.