This incredible vehicle is a beautiful Ferrari for any boat enthusiast with a passion for design and performance.
---
Ferrari is known worldwide primarily for its automotive exploits in sports cars and road racing. Models like the F12, F40, and 250 GTO will live on in the history books as some of the European circuit's most fearsome competitors on land. Notice how we said "on land" because there is another type of vehicle that the pressing pony of Italy tried their hand at once or twice in the past. Of course, we are not talking about airplanes or spaceships. Instead, this particular vehicle is a sturdy sea-going vessel with all the power of a racing-inspired sports car and the looks of Ferrari's best designers. This is a truly impressive sports boat, and any water sailing enthusiast will be thrilled for the opportunity to own it.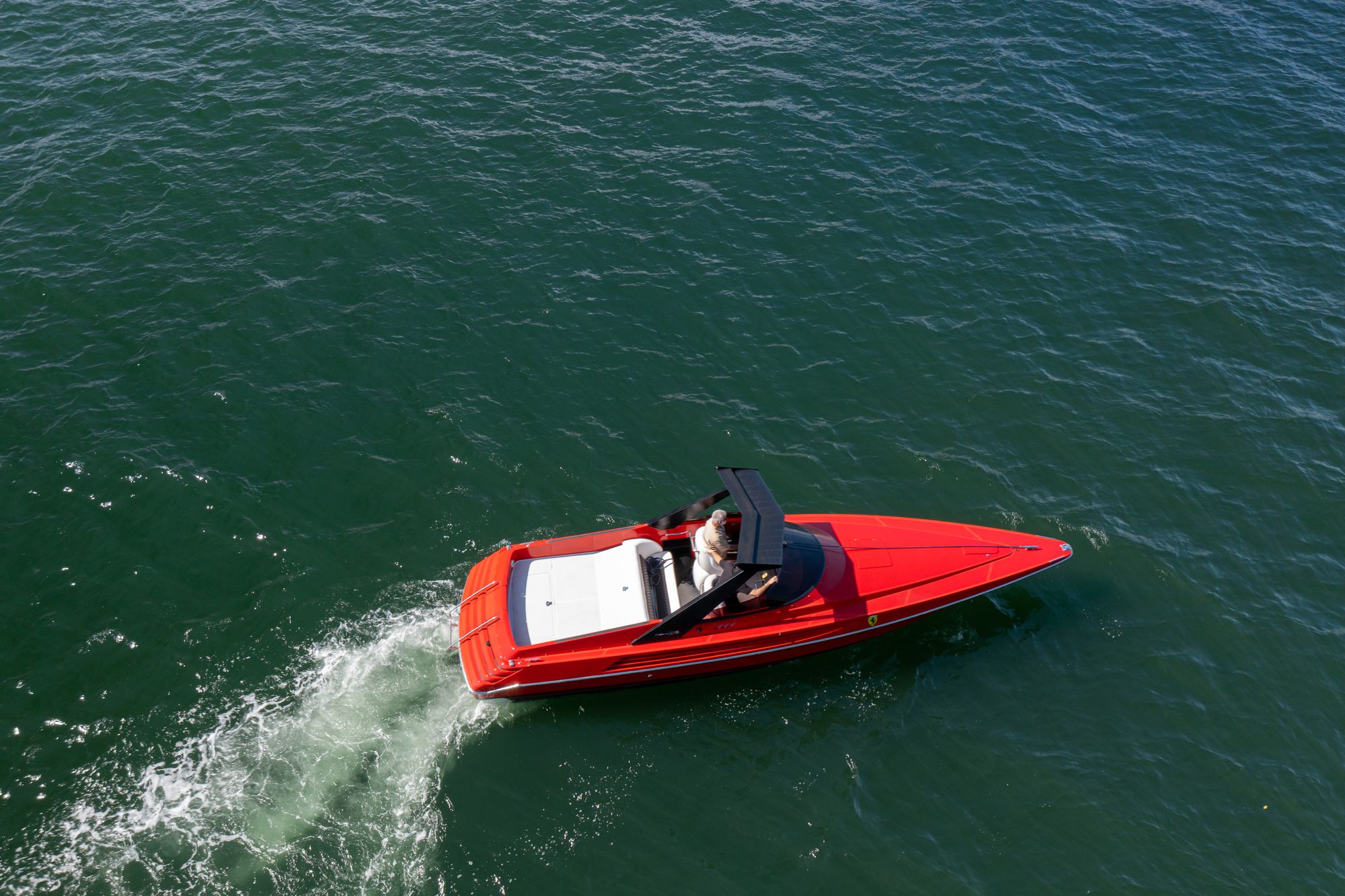 The exterior was obviously crafted with the sort of care you might expect with the brand, especially when you see the side vents similar to those found on the Ferrari F40. But, of course, what makes a Ferrari special is not the individual design cues, but the raw emotion and passion that looking at one brings. This boat definitely doesn't skimp on that, as every piece of the outside and inside was meticulously plotted out to put you in a competitive mindset. It's pretty clear what this thing was made to do from the exterior, and the Rosso Corsa paint makes it even more apparent; this thing was built for speed.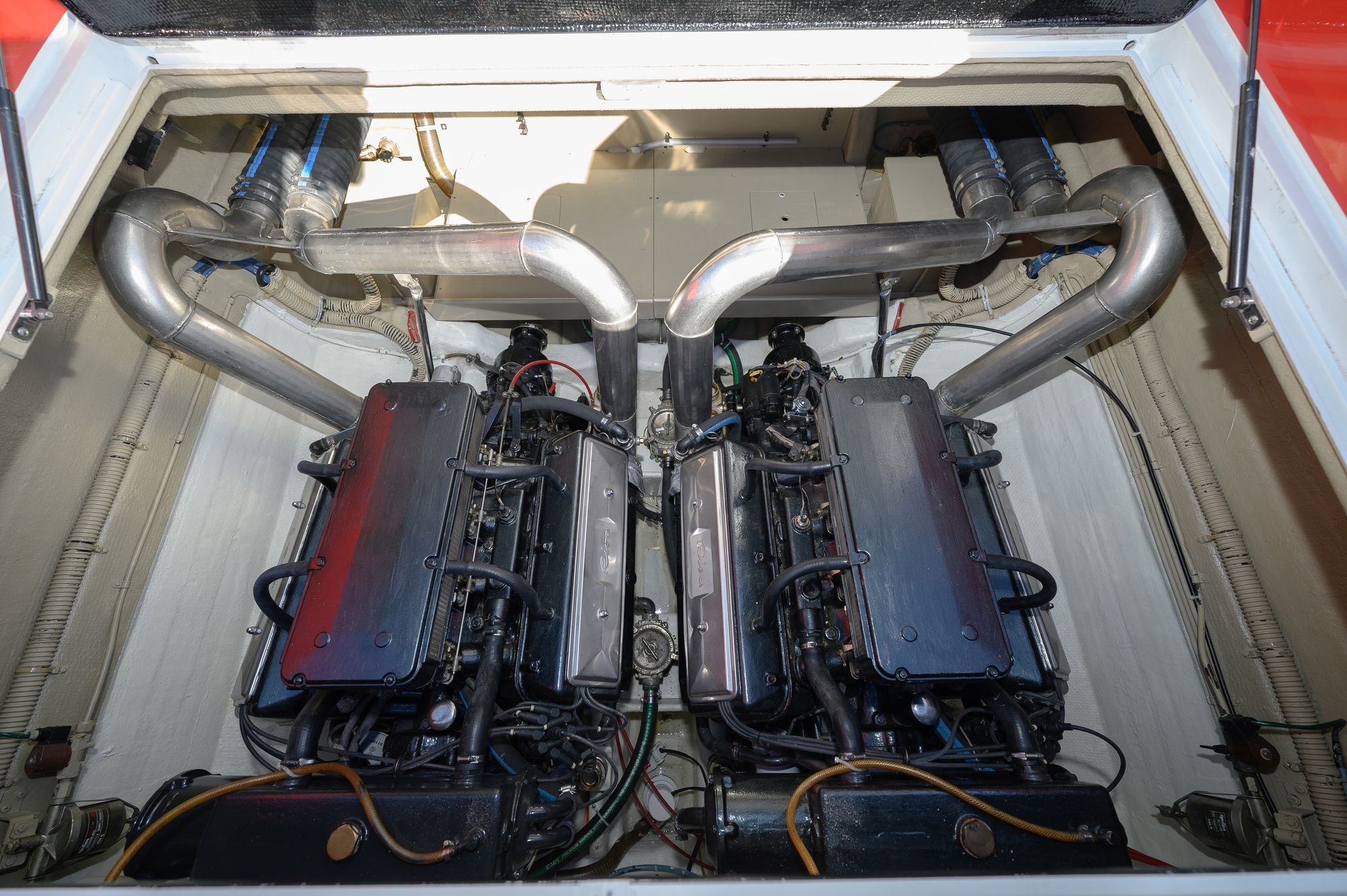 Now that you understand what it is supposed to look like, let's talk about how it was made to move. Powering this massive two-seater are a couple of Ferrari V8 engines, which have an individual output of 390 horsepower each. That adds up to a top speed of about 54 knots or 62 mph, which is just a bit faster than the typical deck boat. This is a pretty impressive figure as this boat is large enough to accompany the comfort needs of any automotive enthusiast. Overall this is the perfect water vehicle for any car or boat guy looking for some Ferrari fun on the open waters.