Every collection needs a quirky car like this one!
---
In most conversations, this 1978 Cadillac Deville Hearse might be relegated to jokes of Halloween pranks or Cannonball Run antics, but upon closer inspection, this is a cool classic that could be the quirky cornerstone for any serious collection. More than just hearse, this Cadillac is a true survivor with very low mileage and showing in surprisingly good condition.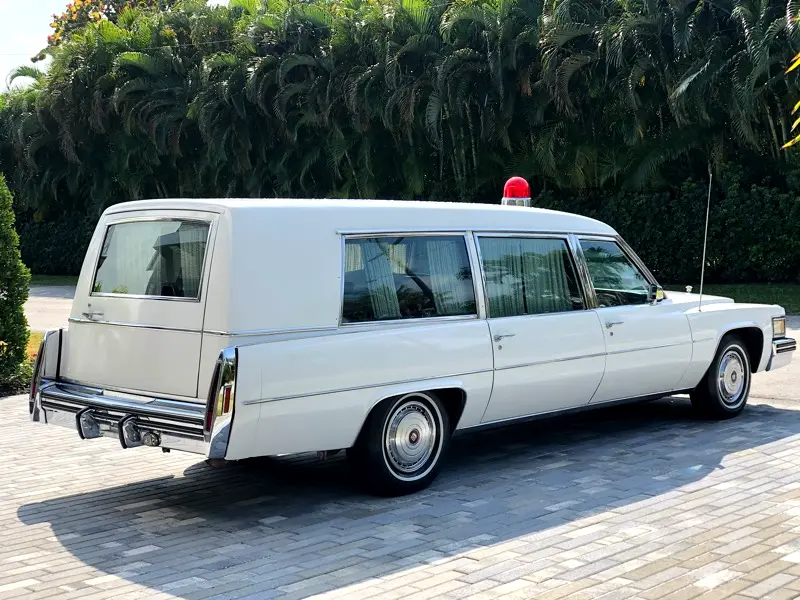 Many of these classic hearses have been converted into spooky props for Halloween, but this classic is ready to cruise year-round with its clean, respectable appearance. As you could imagine, the extent of wear and tear on most hearses is usually limited to being parked for extended periods of time, and that definitely seems to be the case with this Caddy. According to the listing, this 42-year-old classic is a one-owner car that has just 32,000 actual miles, and it comes loaded with luxury amenities such as the plush leather seats.
Modified for hearse duty, this Cadillac has the raised roof and station wagon-like design, and the inside still has the original partition window, privacy curtains and a gurney. For some reason, this hearse has a red emergency light and accompanying siren and both still work, and the listing says that the big Caddy still "drives like new" with a 425 cubic-inch V8 under the hood.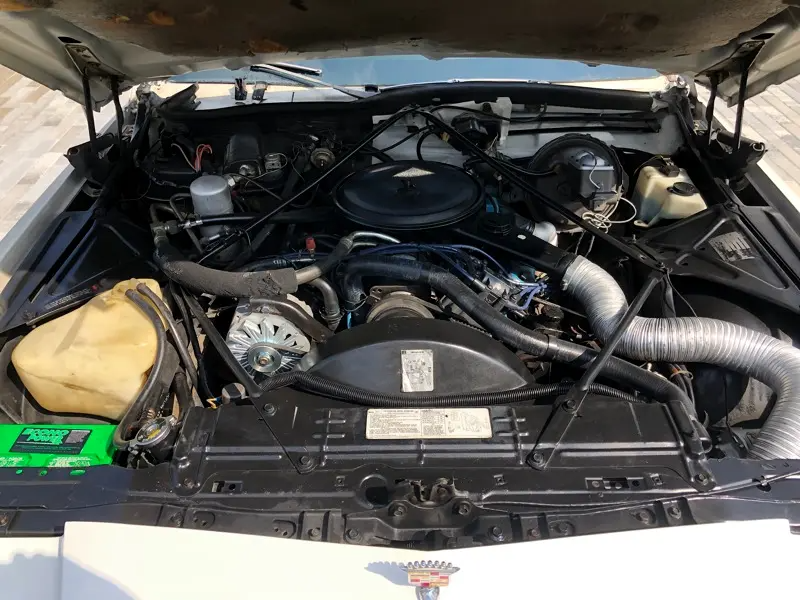 If you're looking for a classic car that is sure to grab attention wherever it goes, then this Cadillac is a unique choice. Awesome Joe Auctions has this incredibly original 1978 Cadillac Deville Hearse up for grabs until August 14th, so be sure you're registered to bid for a shot at adding this classic Caddy to your collection.