Will you be the next owner of this incredible custom made first gen Ford Bronco?
---
The first-generation Bronco was an instant success for starting what can now be described as the SUV take over of the American automotive industry. This came from over 11 years of being one of the only vehicles on the market to combine practicality and utility with offroading fun and performance at the time. Ever since then, we've heard endless talk about how awesome the famous Ford SUV is in every way. Without a doubt, this vehicle is the most popular truck in the classic SUV and truck community. So what if you are one of the millions of enthusiasts who want to get their hands on one of these beautiful vehicles?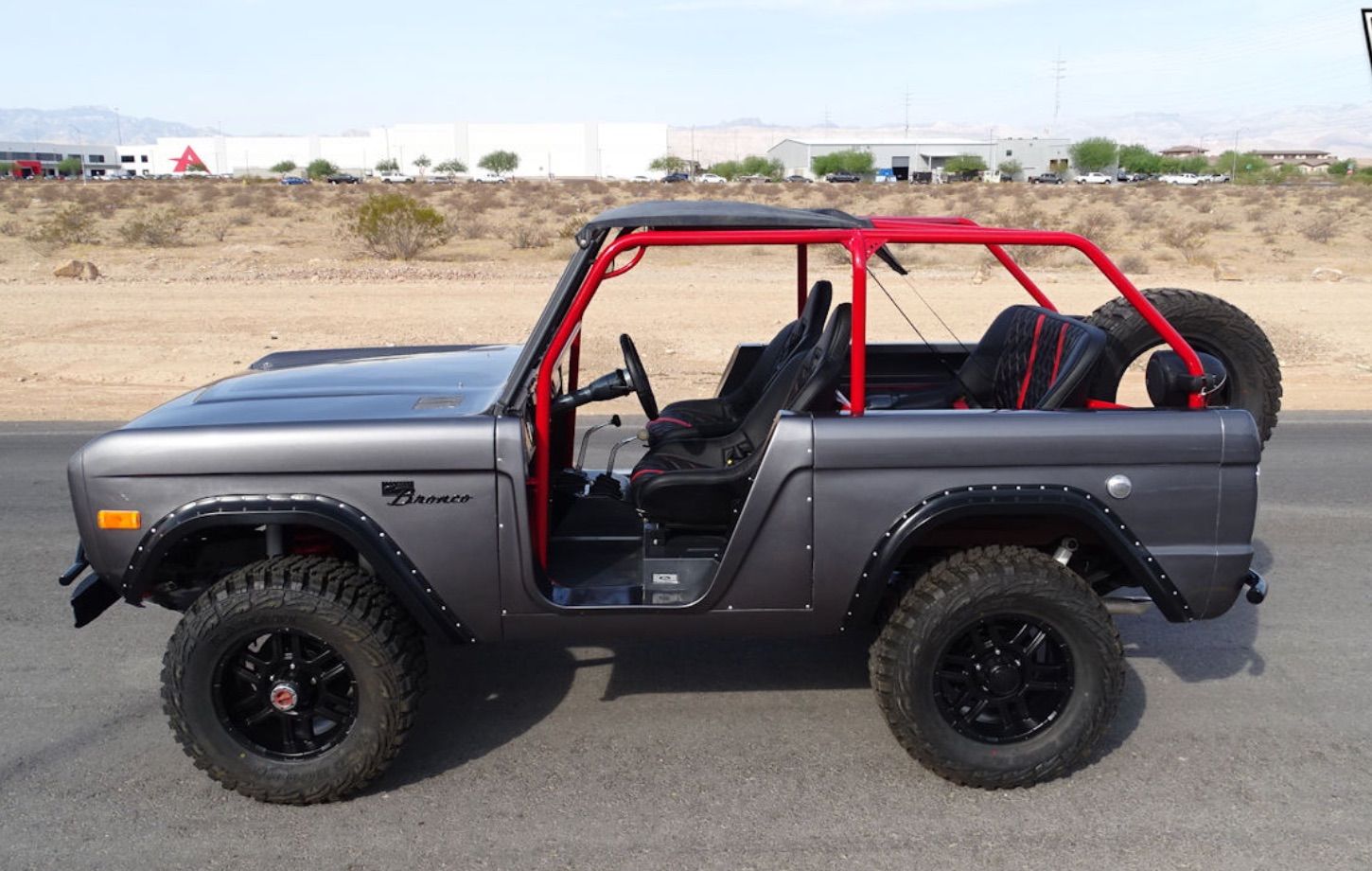 This beautiful 1976 custom Ford Bronco restomod may be the answer to all of your prayers. Under the hood sits a beautifully crafted 302 ci V8, which helps burn tires with ease. Speaking of tires, this bad boy is sporting a set of 33x12.5x17 offroading rubber to make rock climbing and mud crawling quite a lot of fun on any day of the week. Giving the body extra support and rigidity is an excellent red roll cage that helps to keep you and your passengers safe from the danger that offroading can present.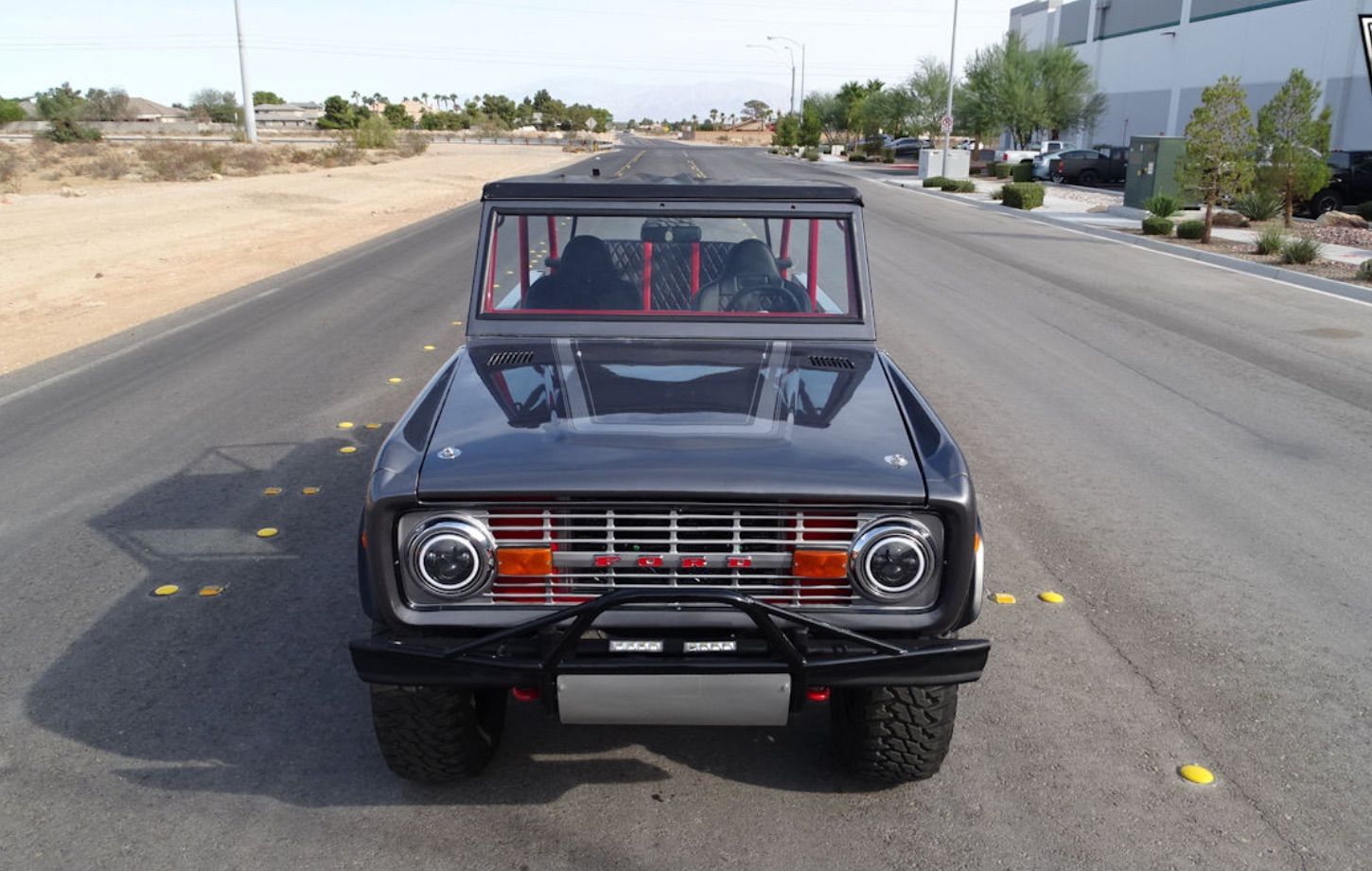 Power is being transferred through an efficient and quick three-speed manual transmission which makes spirited driving ridiculously fun. Like many of its restos modded cousins, this Bronco is sporting many modern exterior modifications that make this beautiful machine a sight to behold. One of the best parts of this incredible car is that it only reads 29,558, which means that this thing will always be ready to rock and roll at your command. Of course, if you want this car, you can have it. All you have to do is get to it before someone else does.