This revolutionary mid-engine sports car is one of Porsche's finest.
---
Porsche is possibly the most iconic and recognizable European automotive brand of the early 1970s for its innate ability to change and grow with the ever-fluctuating restrictions that beseech the automotive industry. These vehicles were somehow able to provide just as much performance and be just as fun to drive as the pre-gas-crisis cars that we all know and love today. Models like the 911 and other variants of the flagship Porsche sports car were taking over the European performance car market, which is why this particular car is an excellent option for any automotive enthusiast looking for some track fun in a Porsche of their own.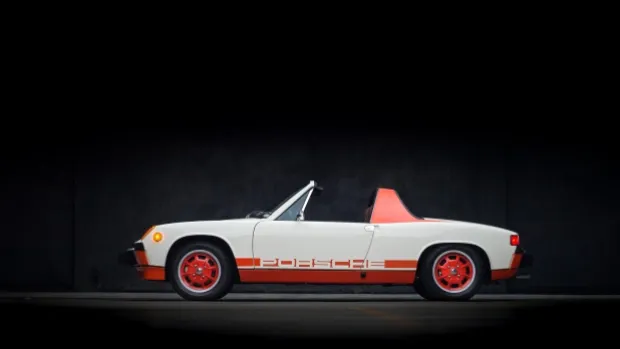 This 1974 Porsche 914 LE is the perfect mid-engine sports car for anyone who wants a piece of Porsche history that is both unique and reliable on the track. This car is regarded as the beginning of modern mid-engine performance as virtually every mid-engine car in modern times utilizes a similar design to this car. You may be underwhelmed by the meer 100 horsepower that this 2.0-liter four-cylinder engine is putting out. However, the handling makes up for that intensely because of the cars' near 50/50 weight distribution. That means that you can rip through the track faster than something with two or even three times the amount of power this thing has. The LE 914 was available in two colors, black and yellow, called the Bumblebee and the equally rare orange and white trim seen here affectionately called Creamsicle.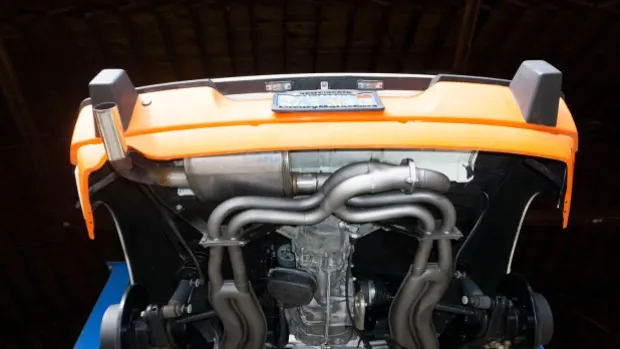 Of course, the style reflects its performance-inspired attitude quite well as it seems unassuming enough on the outside. However, if you look at the car long enough, you will notice small details like the aerodynamic door handles. That means that no one will be prepared for you to beat them in any autocross or road racing events. While these cars can typically be pretty hard to find, due to the owner's unwillingness to part with the vehicles, this vehicle presents an opportunity to get your hands on a piece of Porsche design history.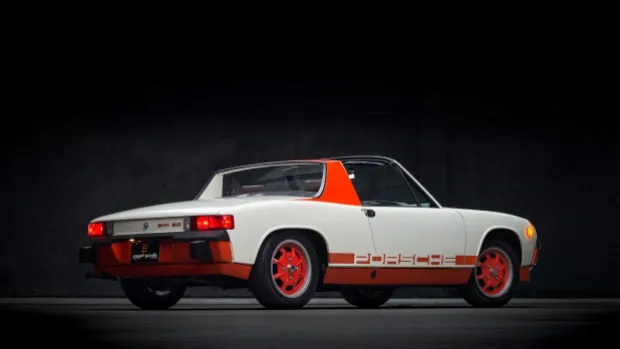 Avant-Garde is well-known as an award-winning, top seller (@911r) on Bring a Trailer. We provide turnkey auction management for our clients. Avant-Garde presents cars in an unparalleled fashion, with a comprehensive history, descriptions, photos, and video for each vehicle. We want to put buyers in the virtual driver's seat so they can experience a vehicle as if they were present, giving them confidence in their purchase.