A refurbished gem currently up for bids.
---
Back in 1969, the Datsun 240Z was introduced to the world starting with a 1970 model. After its initial debut, the 240Z competed in the SCCA (Sports Car Club of America) topped the C-class production category from 1970 through 1979. Here we have one exquisite example of a 1970 Datsun 240Z being sold by Avant Garde in Portland, Oregon through Bring a Trailer. Currently, the highest bid on this bold gem is at $35,240 with just four days remaining.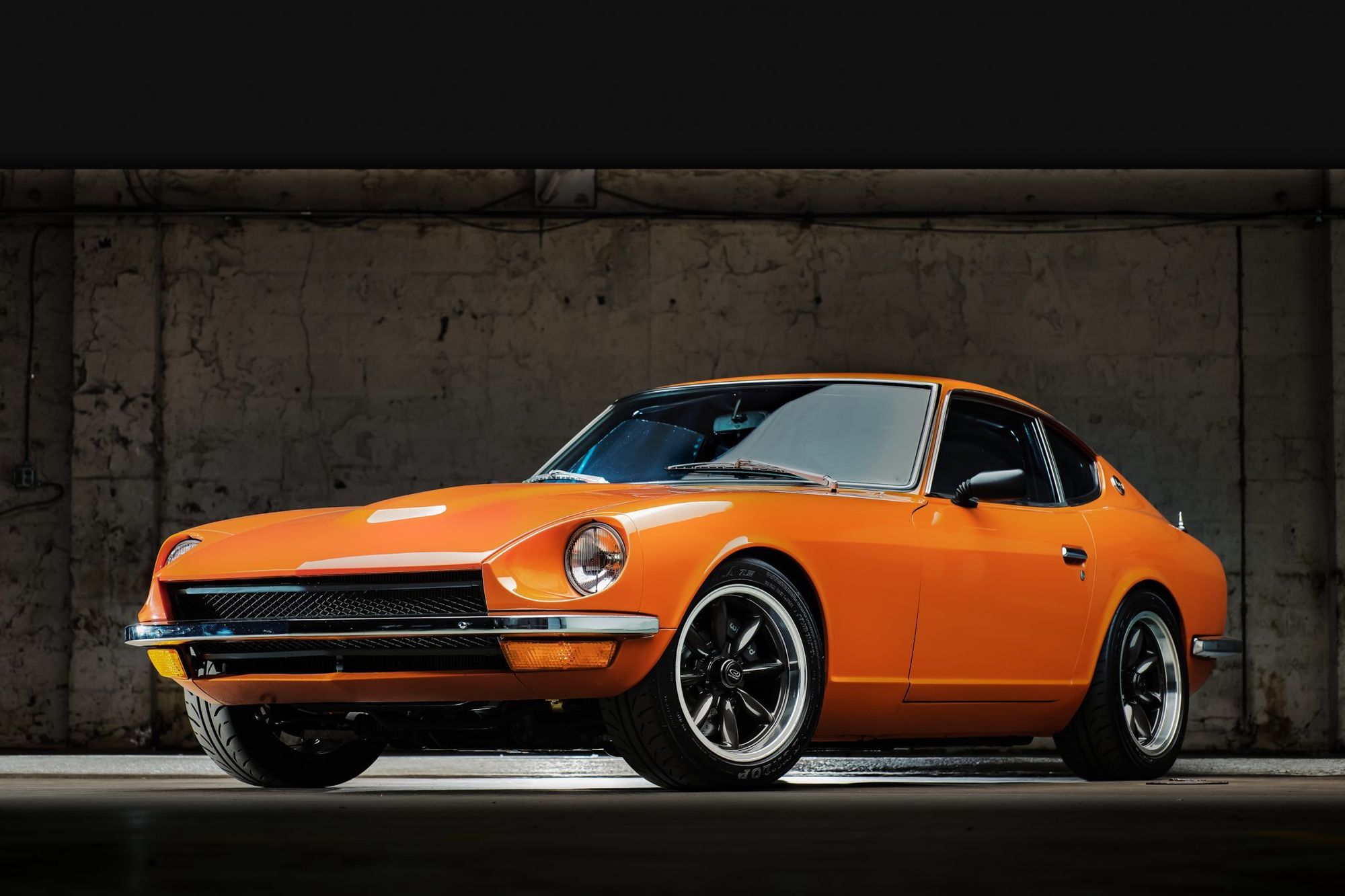 A friend of the current owner acquired this 240Z in the mid-1980s. The car was refurbished from the '90s through the early 2000s, and was put into storage after its completion where it sat until 2015 when it was picked up by its current owner.
Refinished in a brilliant orange, this 240Z is a sight to behold. In 1993, this car was stripped and resprayed using orange acrylic urethane, and the car received a new rear bumper and seals at the same time. A new front bumper and later-style adjustable door mirrors were added in 2000. In May 2019, the driver's door and hood were adjusted for a perfect fit, and it was given new hatch struts, hood pins, and hatch pin guides. A set of Rota wheels (16x8) on all four corners wrapped with Dunlop Direzza ZIII rubber (225/45) further complement its exterior.
Under the hood sits a numbers-matching 2.4-liter inline-six topped with triple Weber carburetors and backed by a 4-speed manual transmission. More mechanical highlights include the aluminum radiator, Jim Cook Racing six-into-one ceramic-coated header, Wilwood disc brakes, and adjustable lower control arms, among other things. A custom Dynomax exhaust system exhales through Borla mufflers.
Back in October 2018, the car was outfitted with a Wilwood four-wheel disc brake kit with a separate emergency brake caliper, new master cylinder and lines, and a rebuilt brake booster. Just three months later, the steering was overhauled along with suspension components including adjustable front control arms and new lower control arms, ball joints, tie rods, bushings, and polyurethane steering rack bushings.
Open the doors to reveal an immaculate interior complete with two-tone black and orange aftermarket sport seats. Also found inside the car is a flat-bottomed steering wheel, 160-mph speedometer, tachometer with a 7,000-rpm redline, and the centered gauges monitor coolant temperature, oil pressure, amperage, and fuel level. The odometer reads approximately 85,000 miles give or take on the 5-digit odometer, and the current owner tacked on just 3,500 of that mileage.In 2018, this retro Datsun received a brand new fuse box.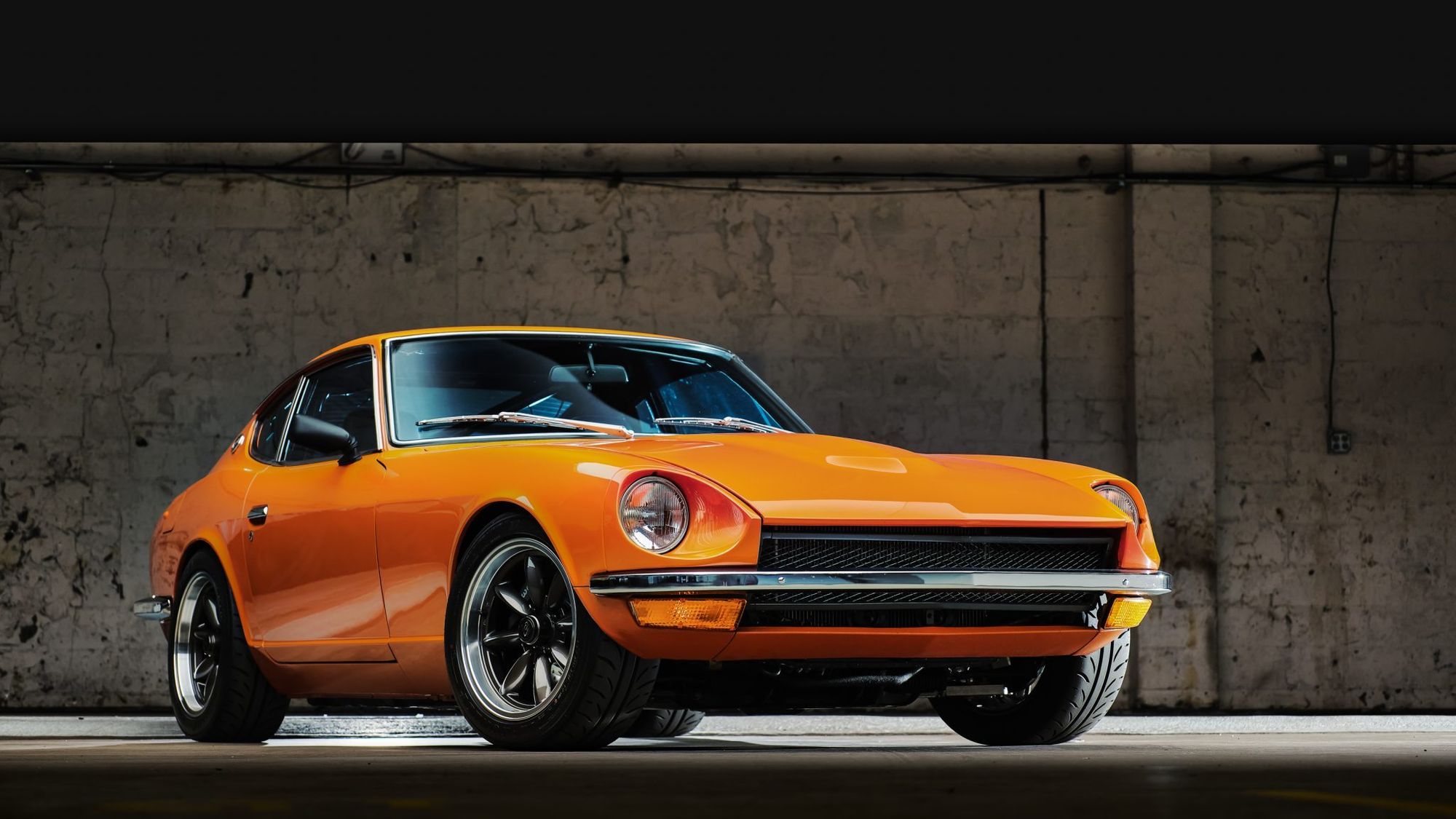 Offered on dealer consignment, the S30 has a clean Oregon title with removed factory parts. If interested in this beautiful attention-grabbing 1970 Datsun 240Z, make sure to place your bid through Bring a Trailer while you still can four just four more days.