This Corvette is one of just 188 made like it.
---
The early 1970s were a great time for the American performance automobiles that we all know and love dearly. Before the oil crisis of 1973 struck the states hard, America was on top in virtually every way imaginable. Cars like the C3 Corvette are particularly memorable within the automotive enthusiast scene for their incredible speed, power, and style. That GM sports car was particularly famous and held its reputation as one of Chevy's best performance vehicles. Almost any enthusiast would love to have their own Corvette, but what if we showed you an ultra-rare example of this incredible V8-powered beast?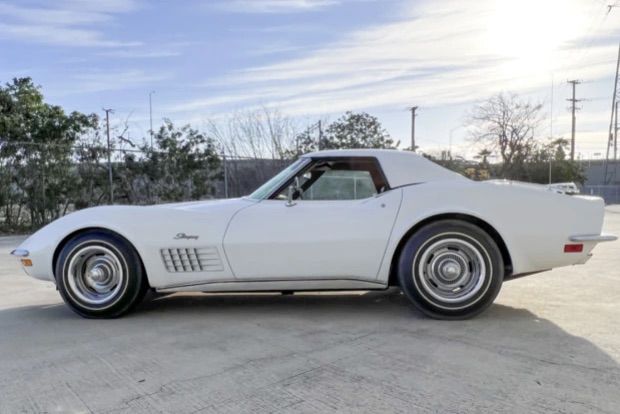 Under the hood is the legendary 454 ci LS6 V8 engine, which uses its massive displacement to produce 425 horsepower and 475 ft/lbs. These are some incredible numbers even by today's standards, so it makes sense that Chevy was only able to make so many of them. This 'Vette is one of just 188 models built like it in the production year, making it a scarce car. An estimated top speed of around 160 miles per hour is afforded by the engine and what transfers that power to the ground. So what is the gearbox responsible for providing an engaging driving experience?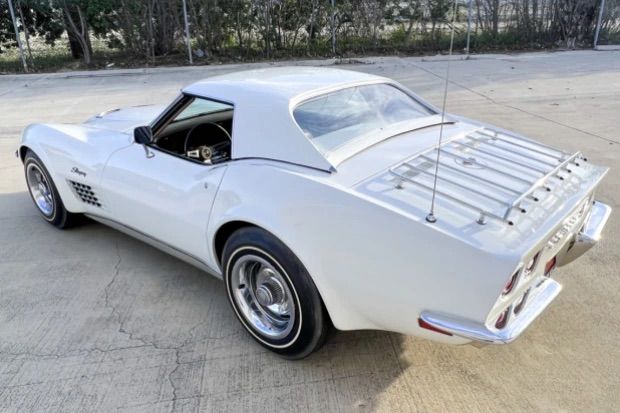 That power is transferred through the desirable M22 four-speed manual transmission, providing a powerful energy transference to the ground. Adding to the incredible transition abilities possessed by the car is a Positraction rear end which is a drag racer fan favorite. This virtually ensures that onlookers will either look up to your vehicle in awe or simply see it as a Classic White blur as it flies past them on the road. The car earned a Chevy Vettefest Nationals Triple Crown award in 2008. Additional recognition including a Vettefest Gold Spinner award, a Bloomington Gold Survivor certificate, and Top Flight honors.
Overall, this seems like the perfect car for any Corvette enthusiast with a fiery passion for speed and style. The only question left is, can you handle this ultra-rare Corvette?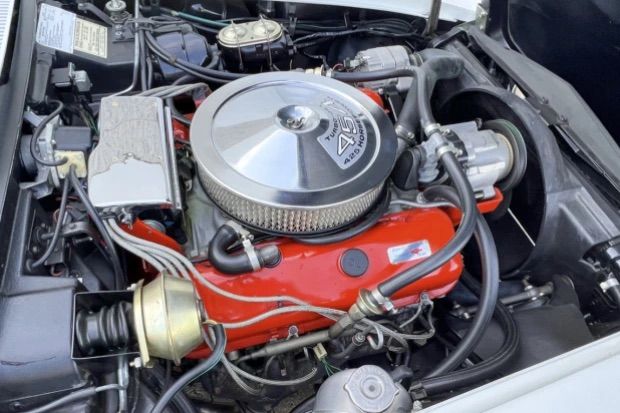 This car is being sold by the leading Corvette Dealership, Corvette Mike in Anaheim.