This custom build is ready for adventure.
---
While we're big fans of how trucks from the past were designed, because they have a certain flair you just don't get these days, it's also nice to enjoy the modern performance and conveniences available on today's pickups. Instead of having to make a choice, you could opt to get this 1971 Chevrolet C10 Custom. Available right now through Premier Auction Group, this truck doesn't need extra work but instead is ready to enjoy from day one.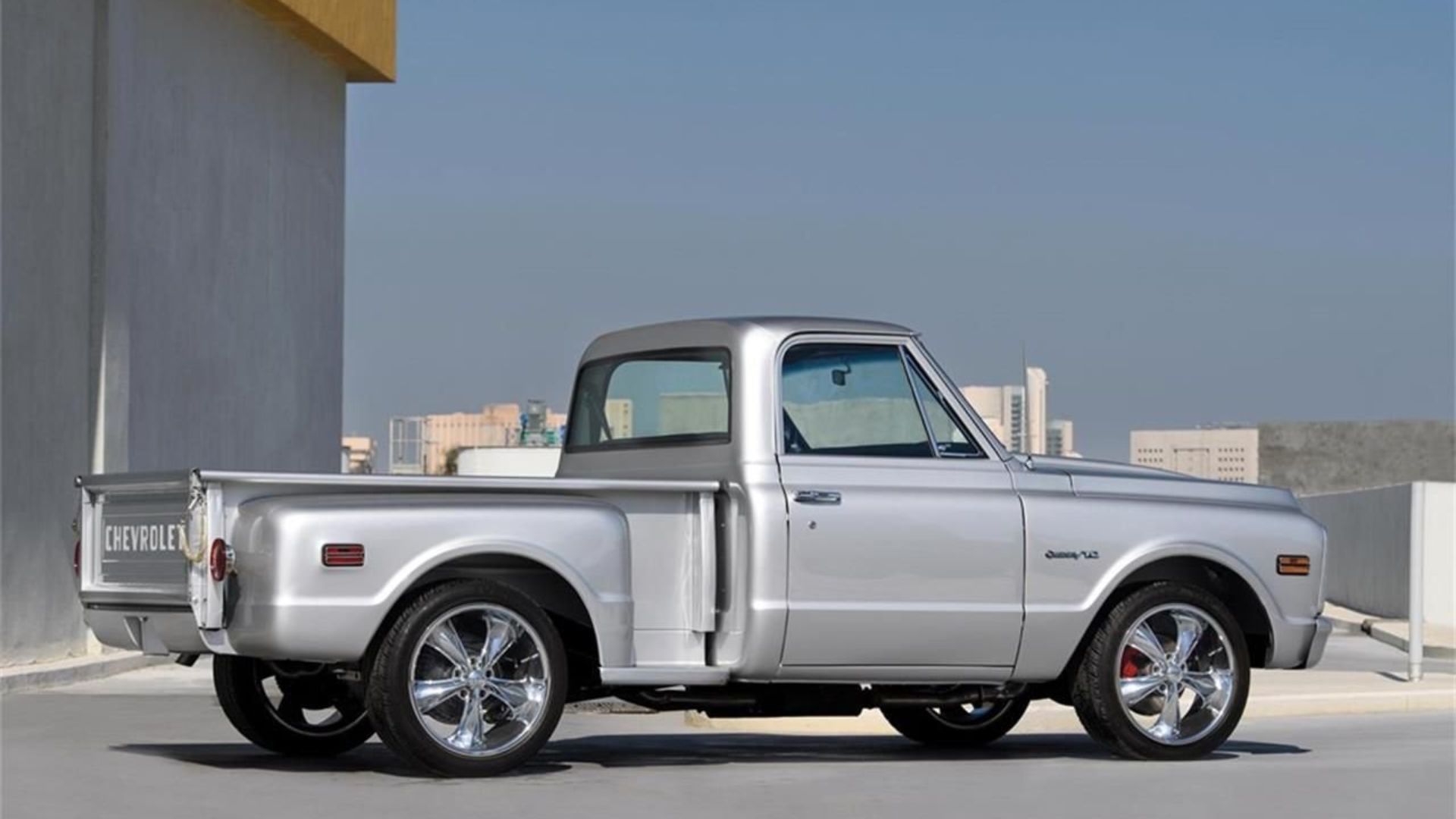 Most people don't look at 1971 as a stellar year for American performance. In fact, it was the beginning of the choking out of American muscle. Still, as you can clearly see with this C10, it wasn't a bad year for Chevrolet styling. This flareside truck looks tough with a short bed, squared-off lines, and a no-fuss attitude. The silver paint is perfect for showing all this off without pretense.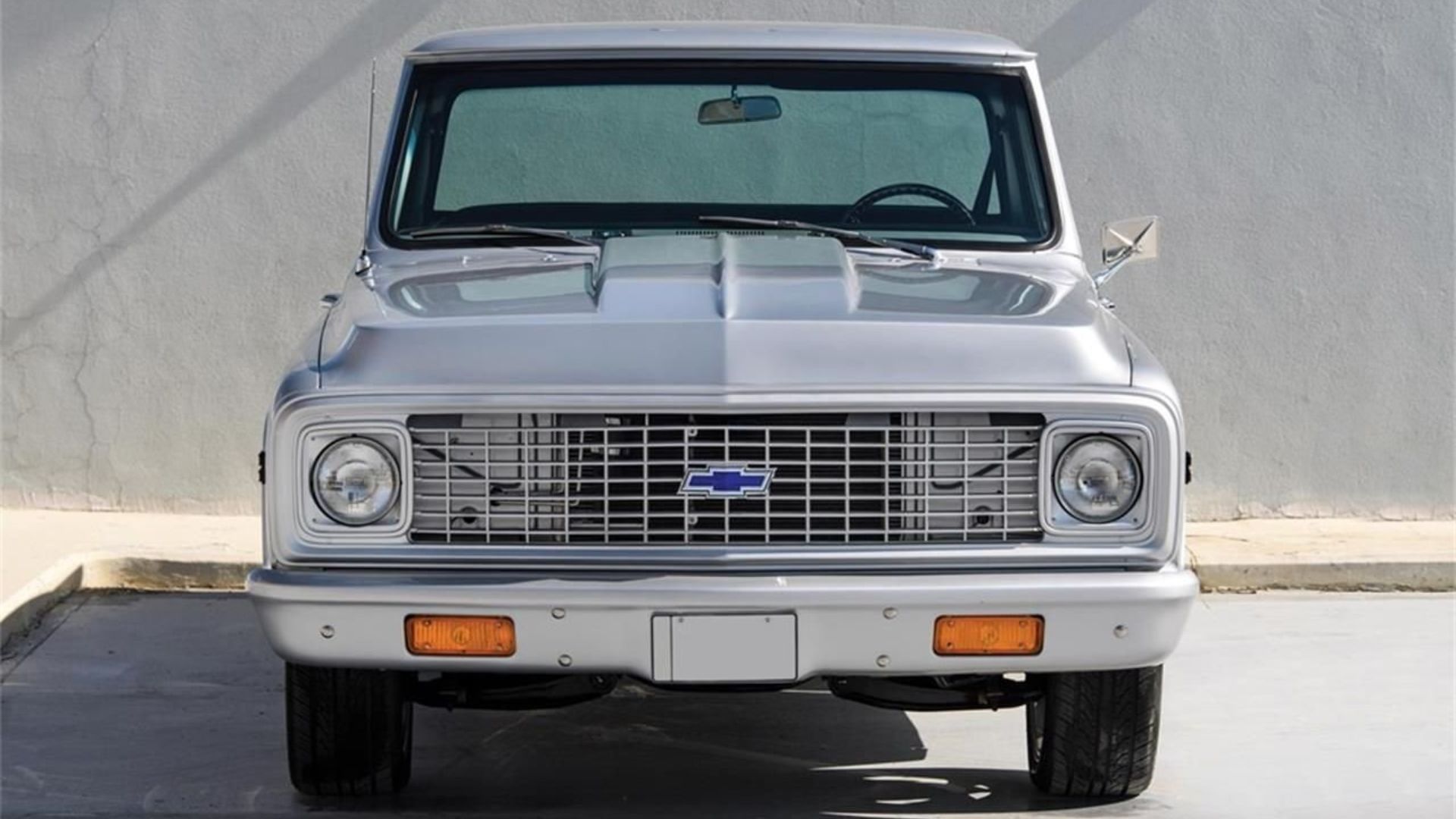 In the bed you'll fine stained wood with chrome trim for a clean, classic appearance. There are also polished Foose wheels for an added flair.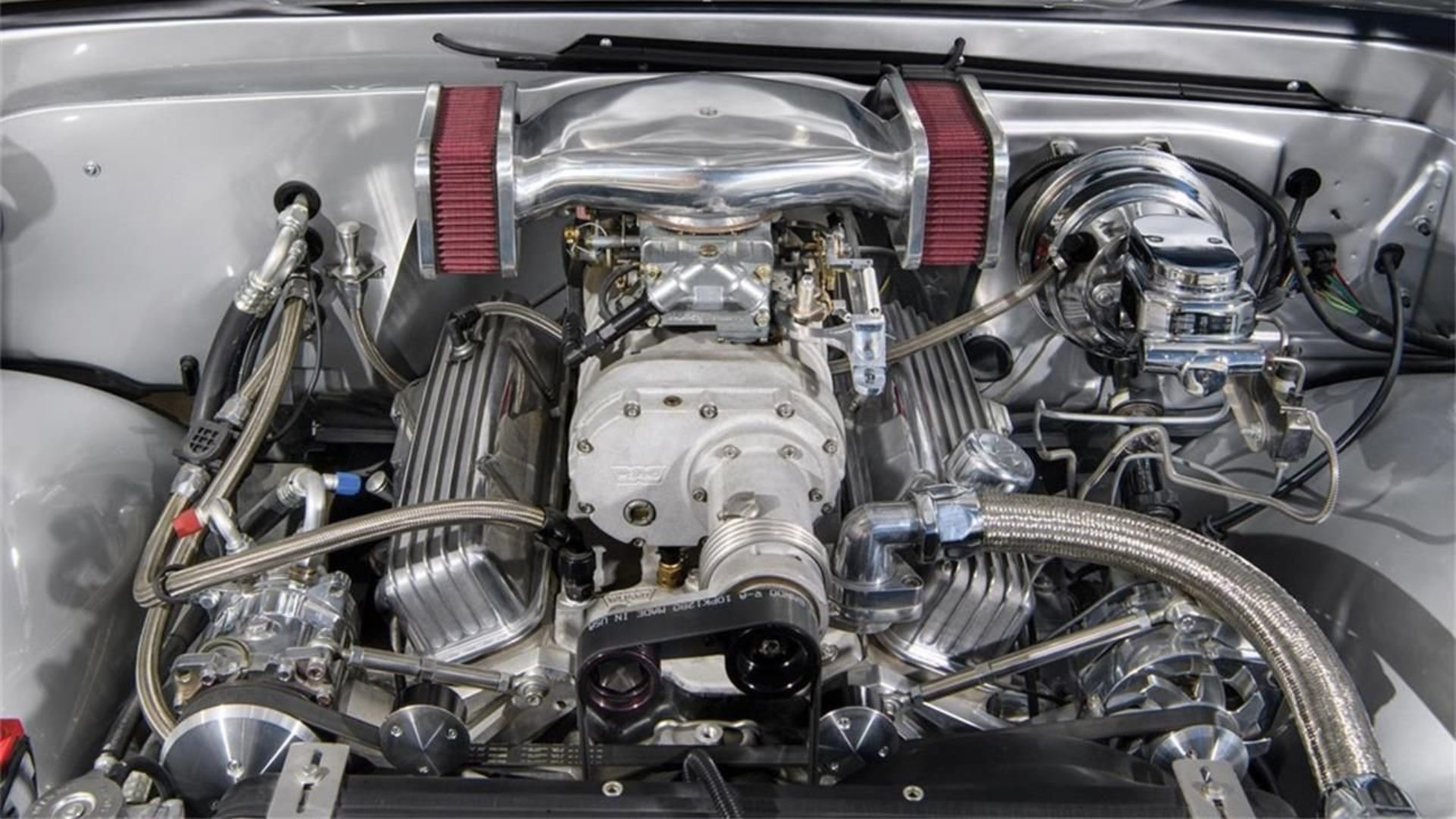 Thankfully, performance isn't a problem with the supercharged small block V8 engine installed. It uses Holley induction for amazing responsiveness and plenty of power that goes well beyond what this truck came with from the factory. Power disc brakes help keep all that power in check.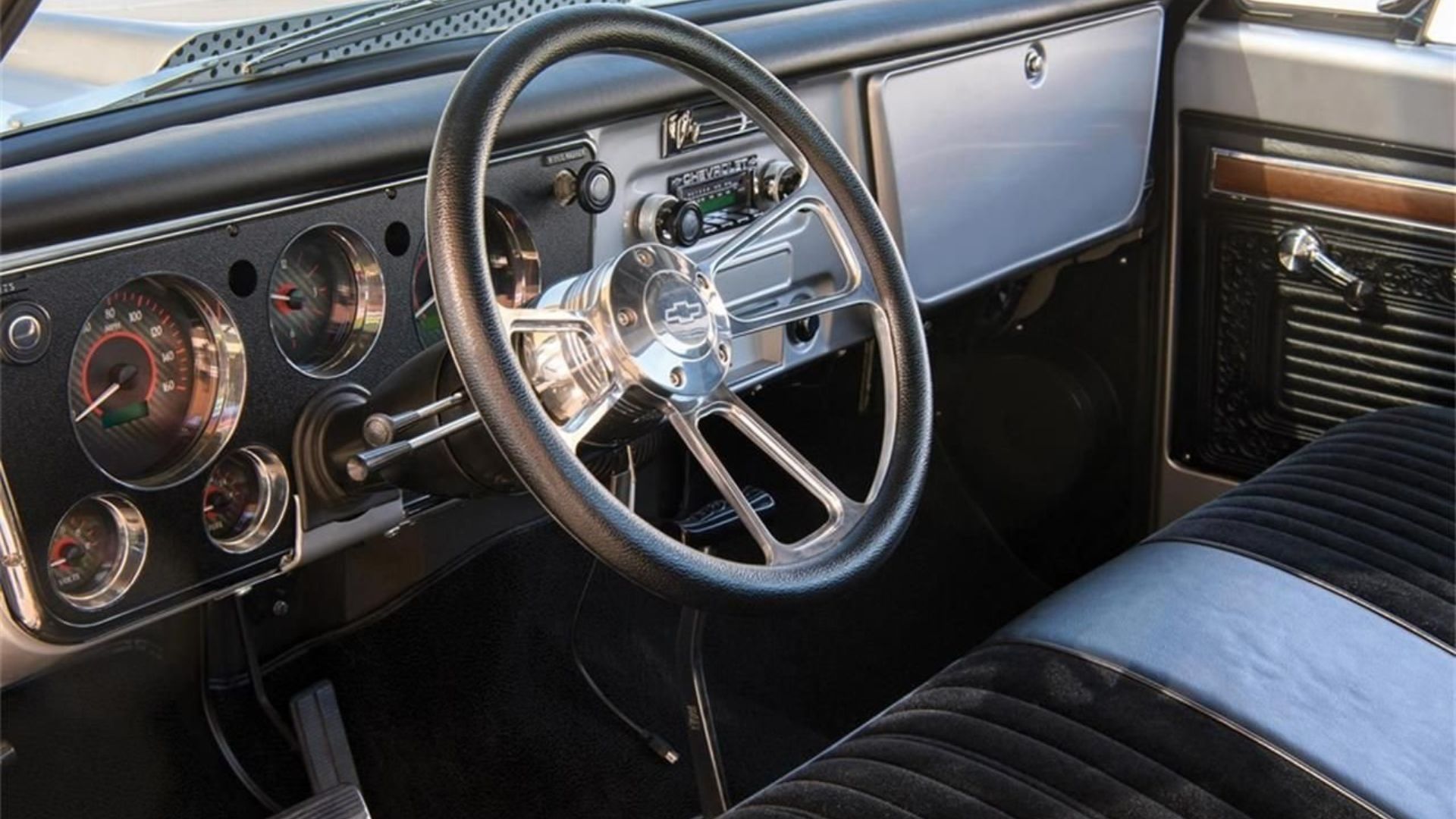 The black interior looks nice and clean but not too dressed up. There's a nice stock feel to the layout, but the instruments are all modern and so they work as they should. The period-style radio helps with the effect of a factory setup. You also get to enjoy air conditioning in the cab, making for greater comfort on a hot summer day.
If you find the look and setup of this 1971 Chevrolet C10 Custom is to your liking, check it out on the Premier Auction Group website before it's gone.