Delivered new to Fred Jones Ford of Tulsa, Oklahoma in Grabber Blue with 290-horsepower, this 1970 Ford Mustang Boss 302 now has a fresh finish and a mildly built original engine.
---
This Boss 302 was acquired by its current owner in 2016 after being expertly refurbished some time prior. It was placed on a rotisserie where all issues from being a now 51-year old car were tended to and the original shade of Grabber Blue was replaced by its current shade of blue. Under the hood, the original 302-cid engine was rebuilt and fitted with an aftermarket camshaft and a vacuum reservoir. Other modifications to the car include a high-flow exhaust system with long-tube headers and dual Flowmaster mufflers, a roll bar, and a Pioneer cassette stereo.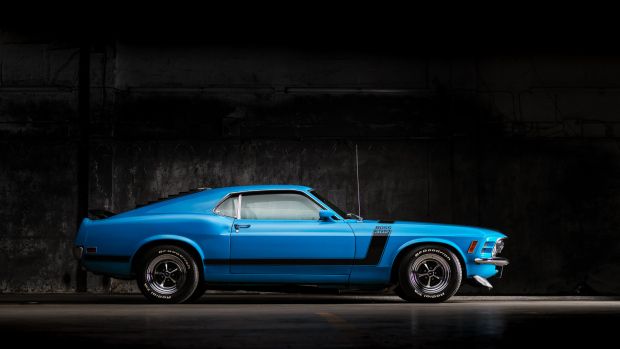 Power is sent to the 3.91:1 Traction-Lok differential through a close-ratio four-speed manual transmission controlled by a Hurst T-handle shifter. Inside is a stunning black vinyl upholstery and a stock looking interior. This stunning Mustang is now being offered on Bring a Trailer with a build sheet, its shipping invoice, a window sticker, factory books, refurbishment photos, and an Oregon title.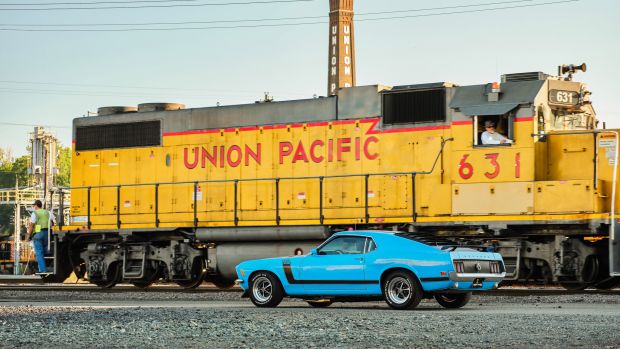 Avant-Garde is well-known as an award-winning, top seller (@911r) on Bring a Trailer. We provide turnkey auction management for our clients. Avant-Garde presents cars in an unparalleled fashion, with a comprehensive history, descriptions, photos, and video for each vehicle. We want to put buyers in the virtual driver's seat so they can experience a vehicle as if they were present, giving them confidence in their purchase.