Kawasaki billed this as he fastest and best accelerating road machine ever produced, being capable of 124 mph and 12.4 sec in 1969.
---
Kawasaki introduced the H-1 in 1969 and it shook up the motorcycle scene. During the time, riders had been asking for more power and higher speeds from their bikes. Kawasaki answered that call with the H-1 as the fastest production motorcycle that year. Examples like this 1969 Kawasaki H-1 are great pieces of motorcycle history to add to your collection.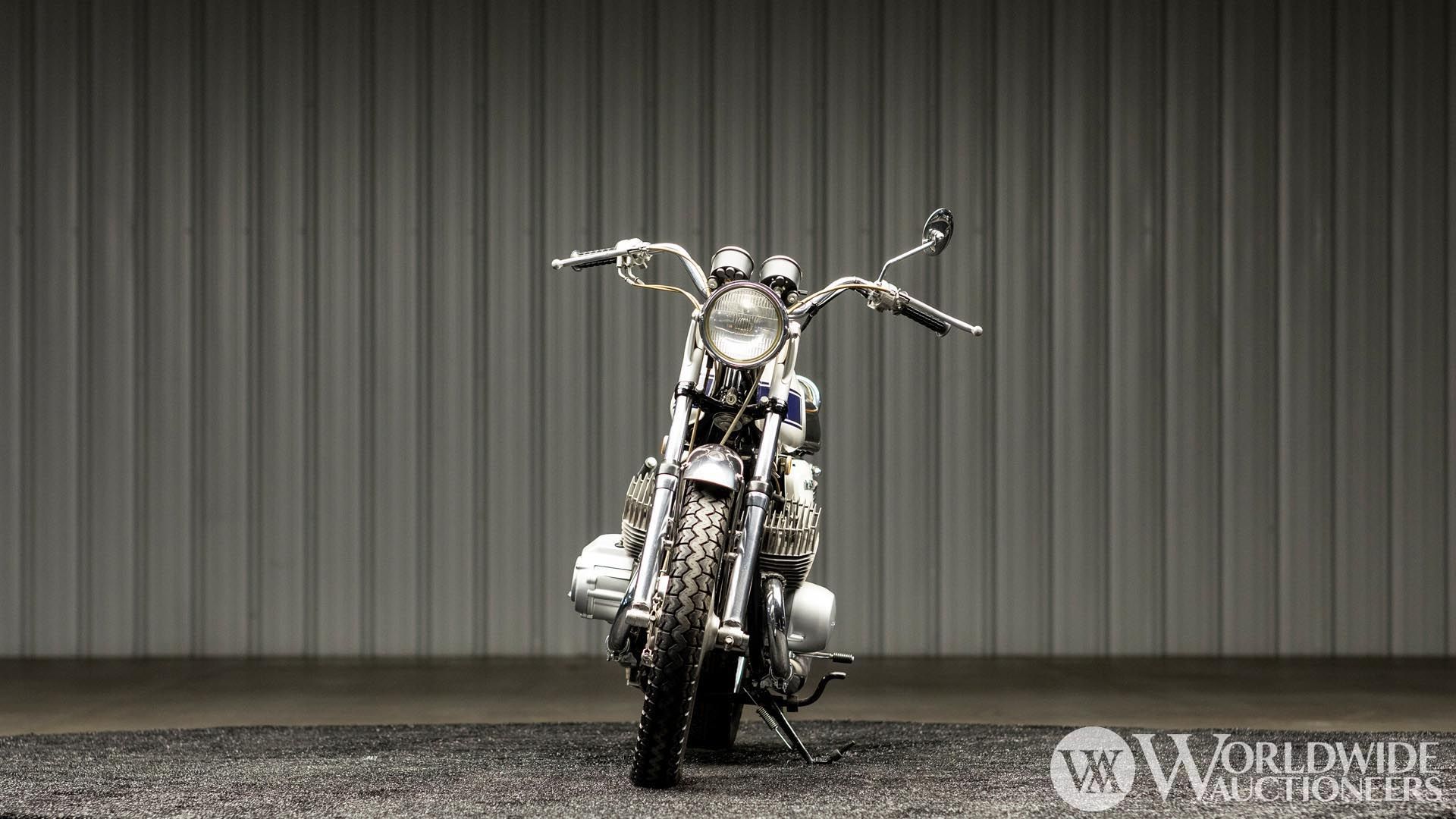 The 1969 Kawasaki H-1 came with a two stroke, three cylinder engine and electronic ignition. Zippy acceleration caused the model to earn itself the nickname of the "Widow Maker" and "The Triple with a Ripple" due to the way it handled.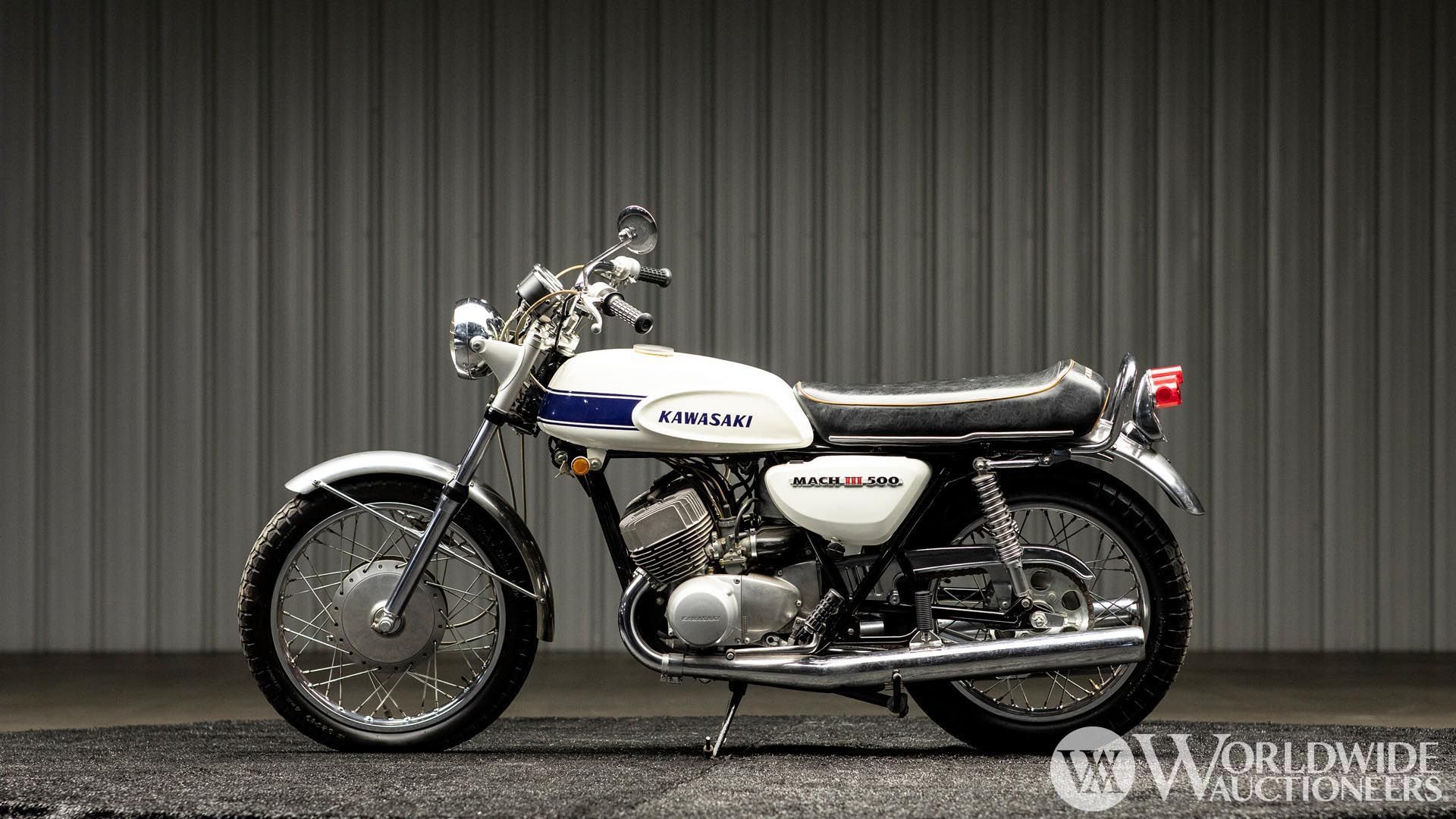 Kawasaki had already been experimenting with twins when they decide to go to triple and did things a little differently. The cylinders were spaced further apart, as one of the biggest changes. This particular example has only 1.7 miles on the clock, so it's a great bike to restore and ride.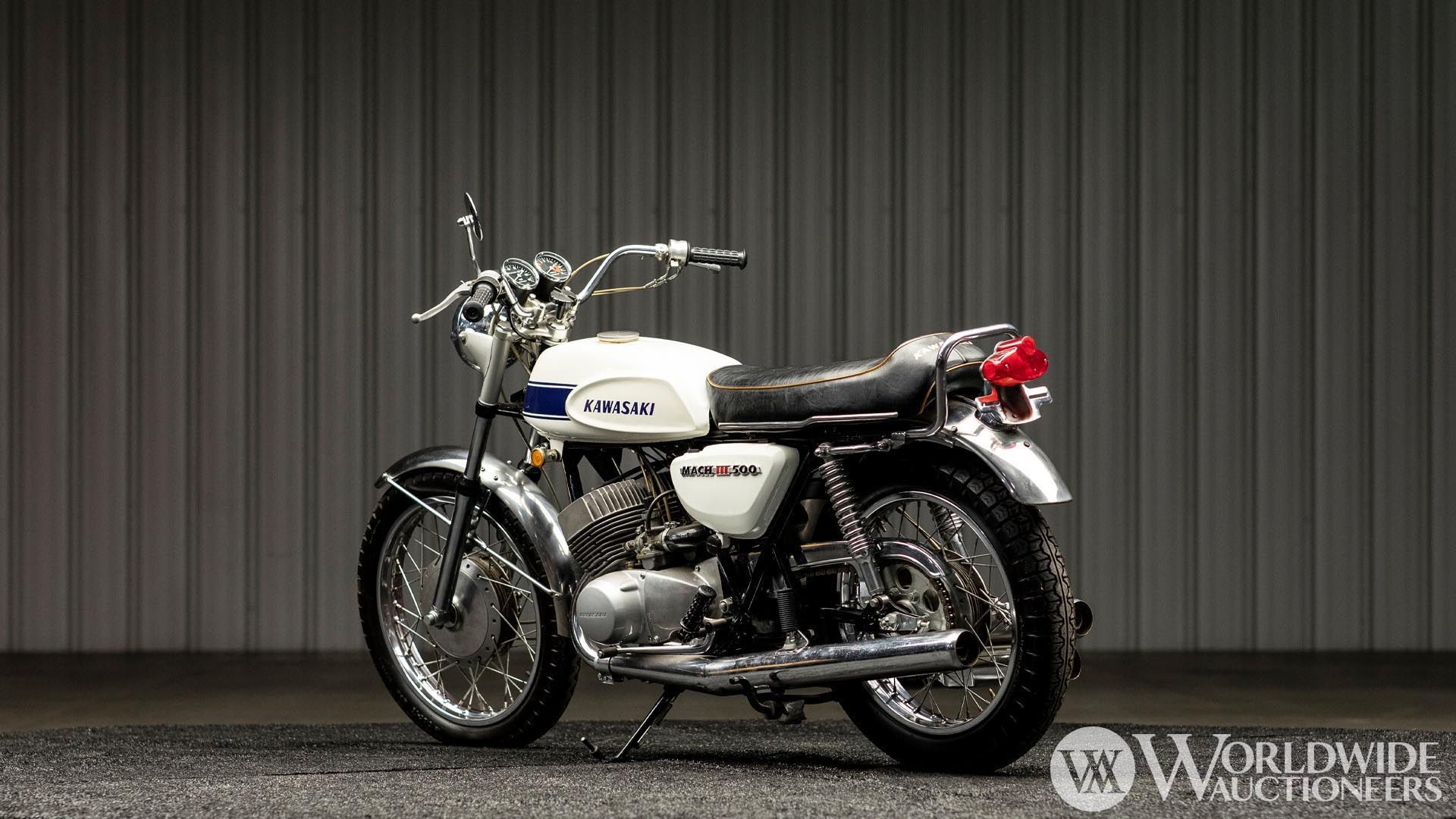 Presented by Gas Monkey Garage & Richard Rawlings and featuring the lifetime collection of celebrated flat track racer Denny "Kannonball" Kannenberg, the all no-reserve sale will showcase one of the most significant motorcycle collections to ever come to market. Comprising a total of 165 largely original motorcycles including racers, dirt bikes, street bikes and even mini-motorcycles, there is something for everyone who appreciates anything on two wheels, as well as an eclectic offering of 30 collectible vehicles and a treasure trove of memorabilia, petroliana and toys. The auction will take place September 10th and 11th 2021 in Auburn, Indiana.