This numbers matching Camaro Pace Car is one heck of a find!
---
GM has been one of the biggest participants in the Indy pace car program. With the exception of the few years that another automaker got involved, every year GM would put its best foot forward helping to kick off one of the biggest racing events in the US and hoping to get the attention of the public. One of the most used models is the Camaro and one of the most popular is the first generation examples of the model. Although a 1967 model is probably the rarest, the 1969 Camaro Pace Car is an icon.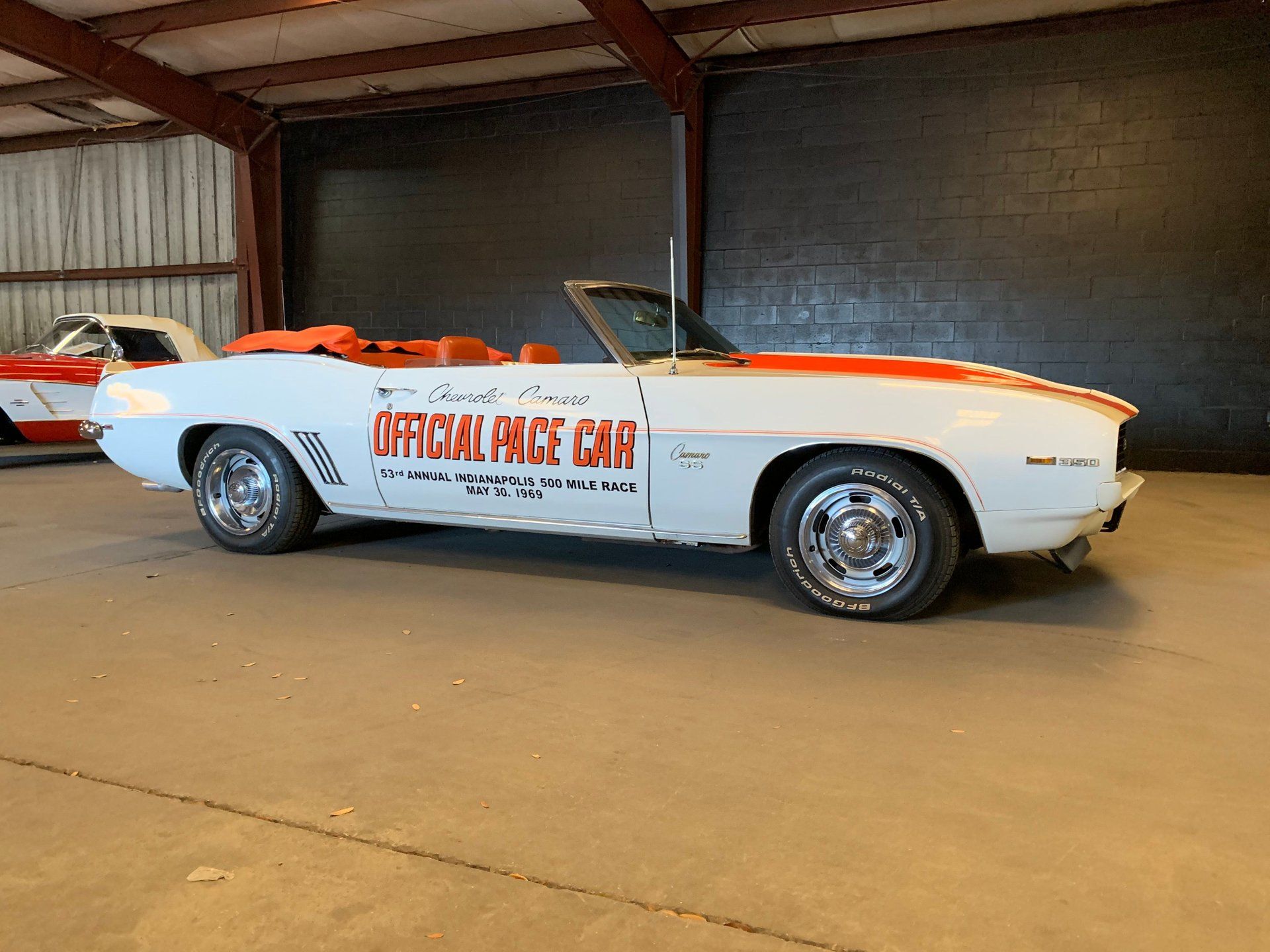 The pace car program was so successful for the Camaro that in 1969 Chevrolet decided to make a run of replicas that could be bought through any dealership. Labeled as a Z11 Indy Pace Car Edition, these Camaros featured a 350 V-8 Engine, a 4-Speed Manual Transmission, however, this one is different. In 2007, the owner swapped General Motors ZZ383 V8 engine paired with a 700R4 four-speed automatic transmission.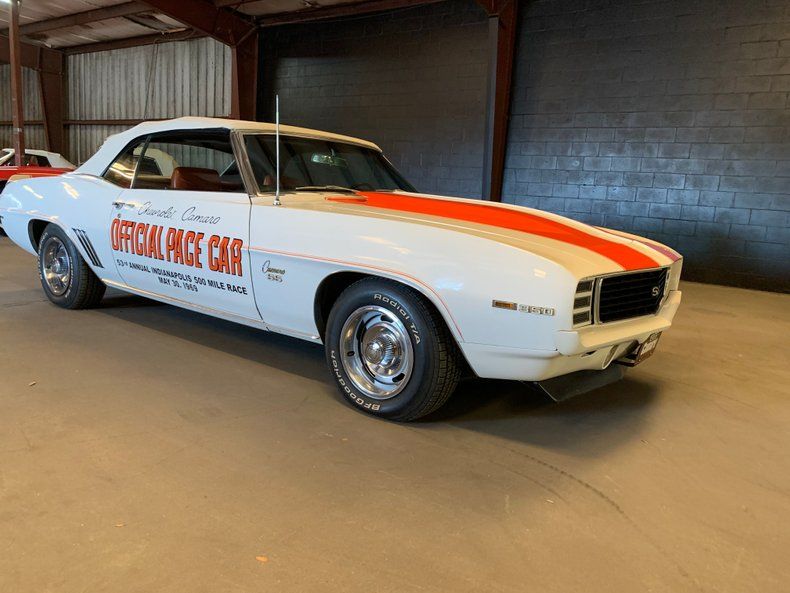 It was also designed with an epic paint scheme that caught the attention of nearly every enthusiast - Dover White with Hugger Orange Pace Car Decals over an white vinyl seats with Comfort Weave inserts interior.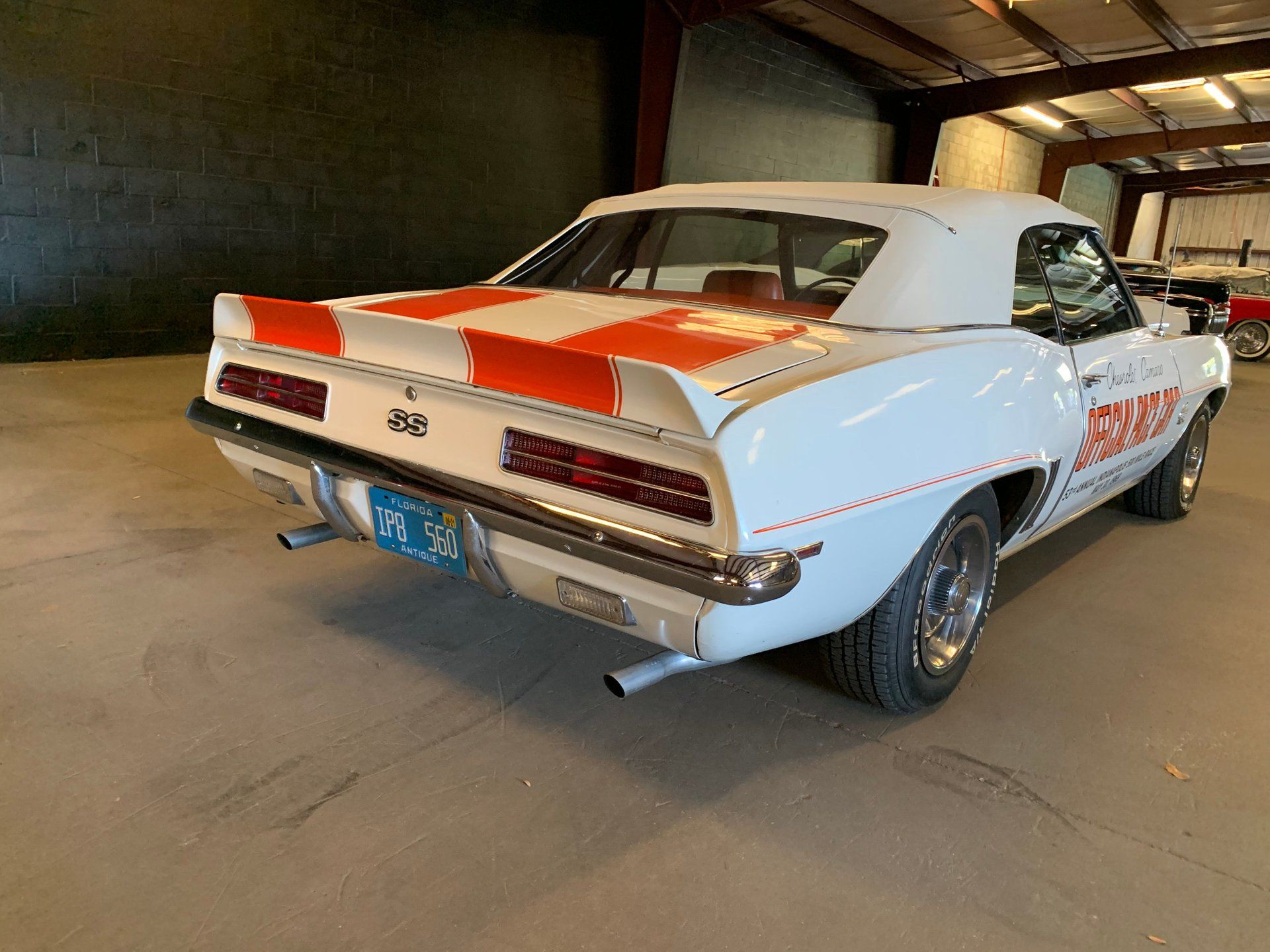 While there were nearly 4,000 of these cars made, it is still relatively rare to find a true example of these cars, especially in good condition. Although any good car show will usually have multiple examples styled after this car's paint scheme.
See it here.