Regardless of how you feel about Corvettes in general, it's hard to deny that C2s have an innate cool factor about them. That's especially true when the C2 in question has side pipes – everyone loves side pipes.
---
This 1966 Corvette is a 327/350 horsepower model, featuring the side pipes that originally came on the big block cars. Aside from this deviation, the car is stock and numbers-matching according to the ad.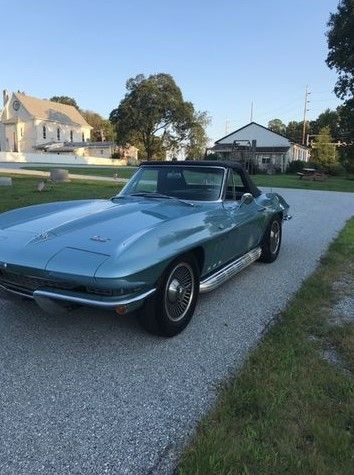 The ad also references that this is an older frame-off restoration, and the car presents very well from the photos. The radio, power antenna, and all gauges are listed as working.
We're a fan of the color – Trophy Blue. The C2 Corvette was offered in a few different shades of light blue during its production run, and we're fans of all of them. The auction listing states that just 1,463 Trophy Blue Corvettes were built in 1966.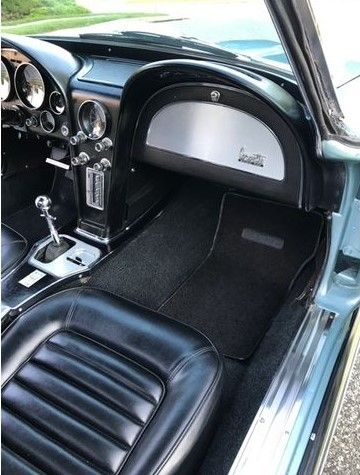 1966 Corvettes look almost identical to the 1965 model save for two small changes. The first is the grille. While 1963-1965 models featured a series of horizontal bars, 1966 marked the changeover to an egg crate grille insert.
You'll also find a small "Corvette Sting Ray" emblem on the corner of the hood behind the driver's side front headlight. The side vents and rocker trim would change for 1967, making it easy to tell a 1966 apart from other years.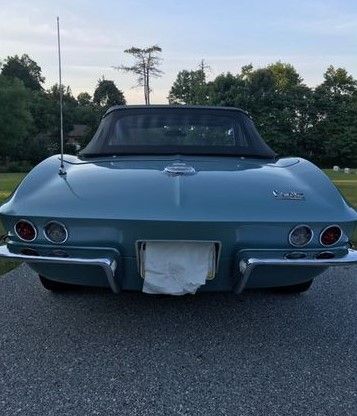 This car is being auctioned off as part of Carlise Auctions' Fall 2020 auction, now offering phone bidding and there is in-person bidding.
Fall Auction is part of the Fall Carlisle event (automotive flea market and car corral) which takes place Sept. 30-Oct. 4 on the Carlisle Fairgrounds. The Auction takes place October 1-2.
The auction takes place in the Carlisle Expo Center and starts at 12 PM daily. An all-truck hour is scheduled for Thursday.