Who could have predicted such an awesome replica classic car?
---
Carroll Shelby was an incredible innovator in racing and performance car manufacturing for his many accomplishments in the fields. You may remember such cars as the GT350, GT500, and Shelby Cobra, but the actual brainchild of the Shelby clan was the latter option. These cars rocketed past the competition of their time, including Corvettes, Ferraris, and other European sports coupes by combining a lightweight British chassis with a big American V8 engine. These vehicles are likely the most iconic American car to ever hit a trans am or road racing course, but the issue is that they can be tough to find.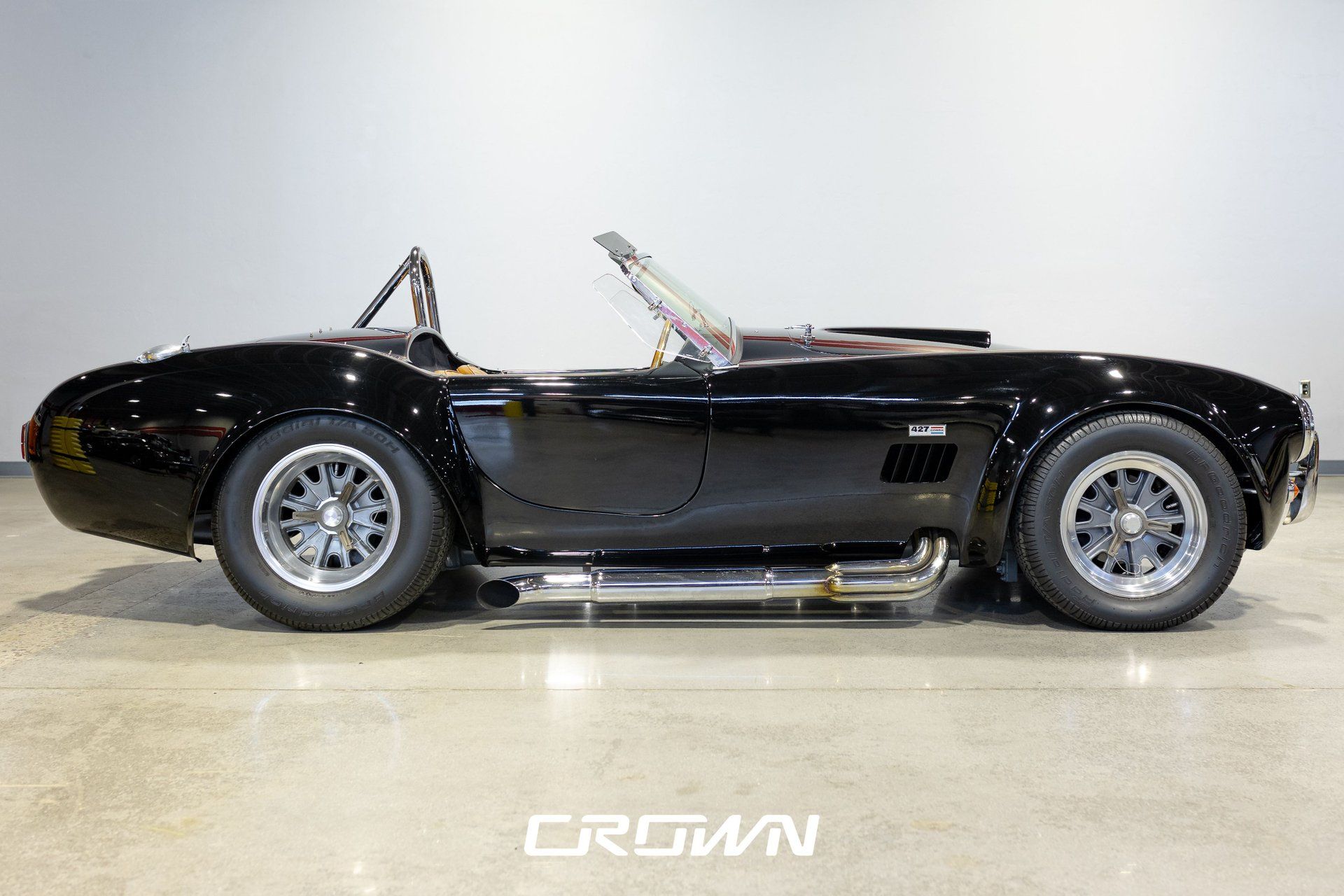 That's where it comes in with an exterior design meant to replicate the original car exactly, which is so accurate you may think it was one of the original Cobra cars. However, this is a far more modern alternative to the factory vehicles whose track performances have become the stuff of legends. The car's body is coated in a thick layer of dark black metallic paint which reflects the looks of a sleek and fast sports car. It would appear that this roadster has a bone to pick with the vintage racers of its time as it barrels down straits and winds serpentine roads with the same victorious stance that the first Shelby Cobra projected so well.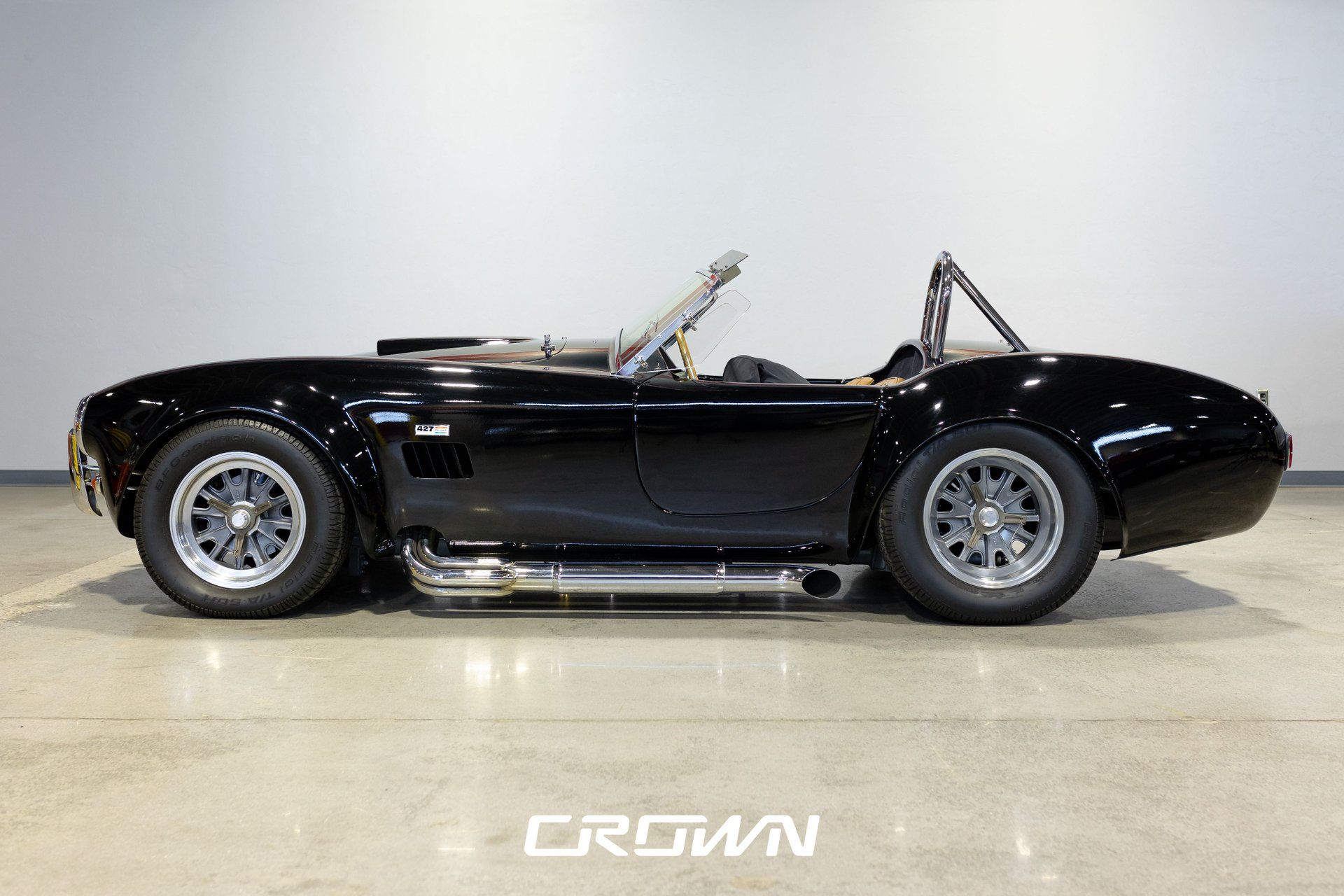 Under the hood is something that would likely make Carroll Shelby himself tear up with excitement in his heart. That's because this thing boasts a massive 427 ci V8 engine famous back in the day for its ability to produce nearly 500 horsepower. While these days that may not seem like a ridiculous number, it's pretty crazy to think about a car that only weighs in at around 2000 lbs with enough power to show up some drag racers. Raw brutality is the only way to accurately describe this car's performance which perfectly contrasts with the small stature, luxurious interior, and sort of cute fascia which made this thing so iconic, to begin with.
This car is for sale by Crown Concepts in Tucson, Arizona. Crown Concepts provides many services including track support for your race car. Visit crownconceptsusa.com to see more cars for sale and learn more about their capabilities.