This car was previously owned and driven by Carroll Shelby himself.
---
The Shelby Daytona Coupe was loosely based on the Cobra, and was designed to take on Ferrari in international sports car racing. The first car (CSX2287) was built by a small team at Shelby American headquarters in Venice, California. The remaining cars, including this one, CSX 2469, would be built in Modena, Italy.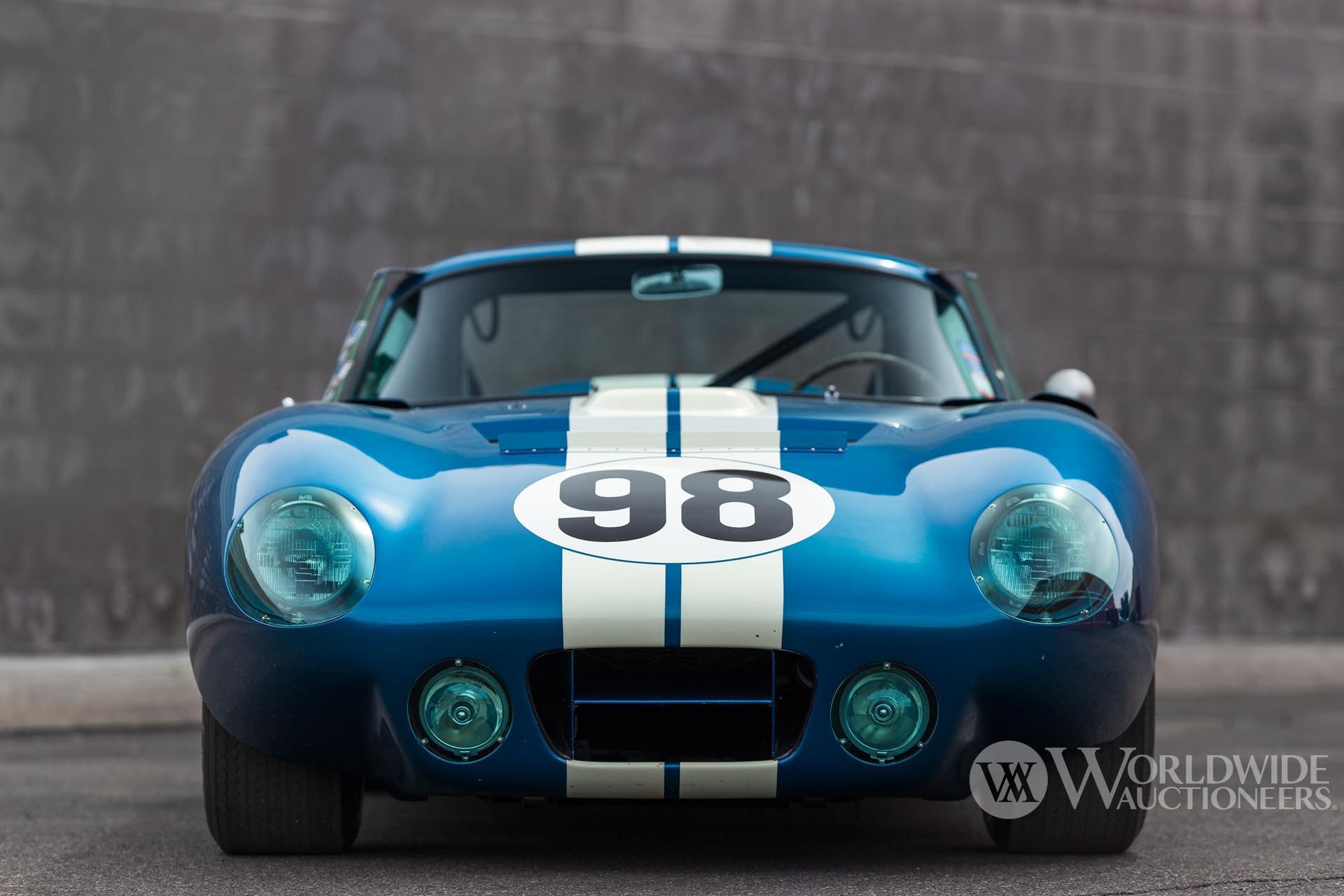 As a purpose-built race car with limited production, every single car has an impressive racing pedigree. That means that they go for seven-figure prices when they pop up for sale, which is rare. This car is perfect down to the last detail. It was carefully built by Mike McCluskey, who is known worldwide as a Shelby expert. The car was built on an original frame, and is titled as a 1965 Shelby Daytona Coupe.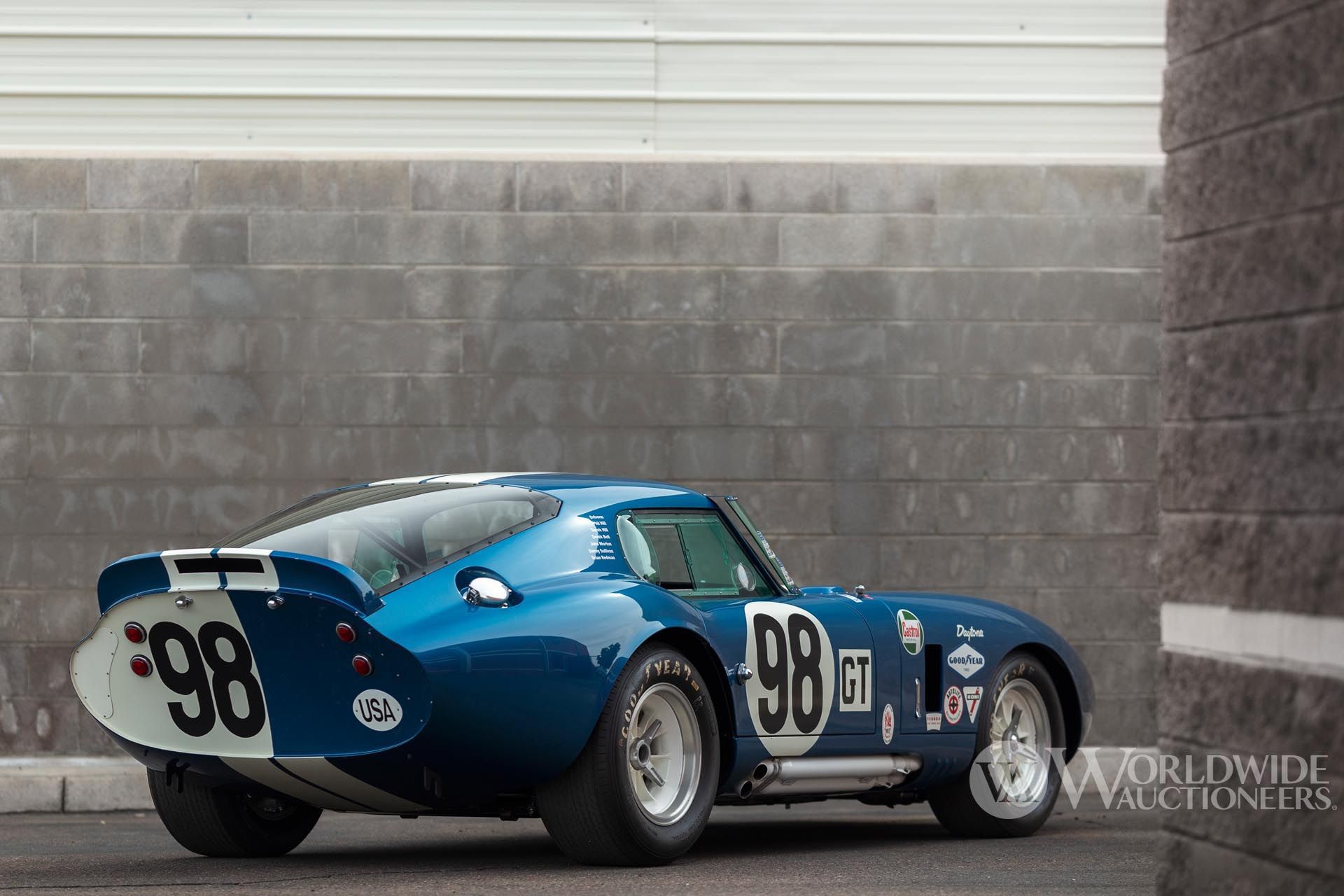 CSX 2469 was purchased by the current owner directly from Carroll Shelby himself. It's well decomented and comes with the title showing Carroll Shelby's name. In addition to Carroll Shelby, other famous names have been behind the wheel, like Phil Hill, Derek Hill, Derek Bell, John Morton Danny Sullivan and Brian Redman. You can own this impressive piece of racing history.
Our Auburn roots run deep and we're proud to carry the torch forward here in our hometown. Whether as a buyer, seller or enthusiast, you can look forward to a VIP welcome at our 14th annual sale during Labor Day Weekend, staged at our expansive new global headquarters. Consign and bid with confidence and enjoy all of the Auburn, Indiana events. Register now to bid this weekend!