This car from the golden age of GM is the perfect addition to any classic Cadillac enthusiast's collection.
---
Classic Cadillac convertibles have been the symbol of status and fame in America for over ten years because of their elegant figure, high price tags, and generally high-class design. These cars were driven by everyone from JFK to Frank Sinatra, even going so far as to make the brand practically synonymous with Elvis Presley in the 1950s. While America isn't exactly known for its luxury automobile brands, Cadillac had quite a few opponents back in the early to mid 20th century. These included companies like Oakland and Buick, whose primary job was to push the brand further and faster toward the insane manufacturer we all know and love today. Many enthusiasts opt into owning a piece of that incredible luxury automobile history via purchasing some broken-down '50s cruiser or an early 2000s CTS-V. However, you're a bit more refined than that. What if you want a domineering, decisive Cadillac beast that will always provide a fun ride without sacrificing the prestige that Cadillacs are so well known for?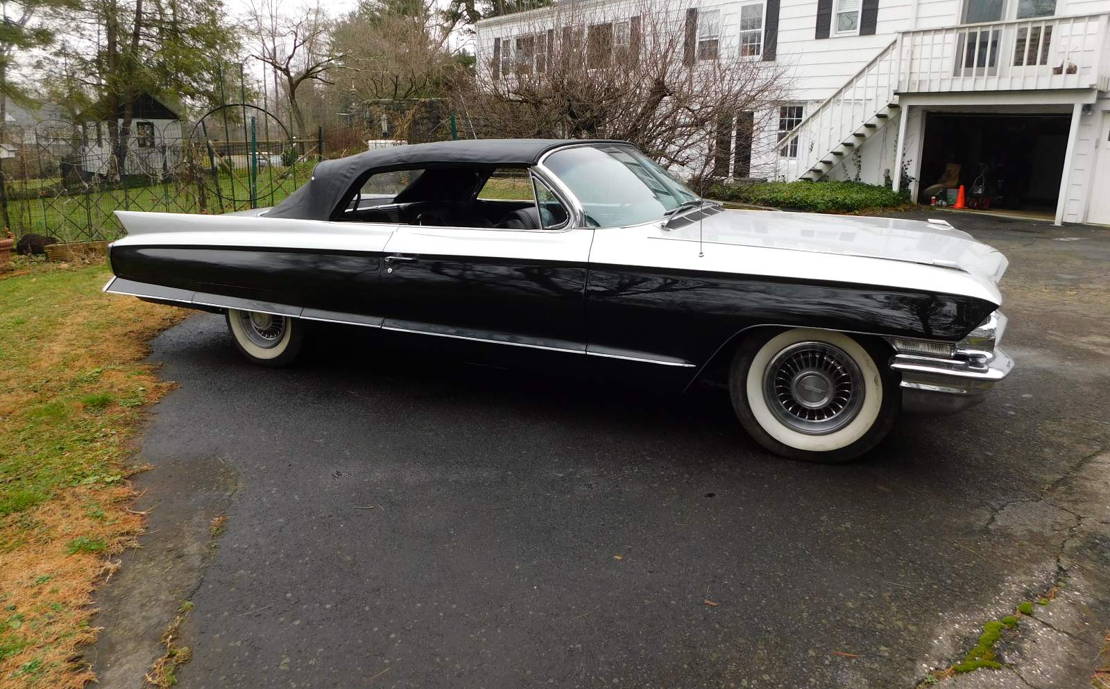 This car is the perfect answer to that question as it provides you with a gigantic 390 ci V8 engine to play around with and 325 horsepower at the tip of your finger. Of course, acceleration is a primary concern for the car, which is why it also sports 430 ft/lbs of torque for all of your drag racing and road ripping needs. This is no small car, mind you, rather this chunky donkey of a vehicle is packing somewhere in the range of 4,500 lbs. While that makes this a very substantial car, it also means that you wouldn't be too far off comparing the hp to weight ratio to a modern-day CT5. Even though this can put some serious power to the ground, we know that performance was never what a Cadillac was made for.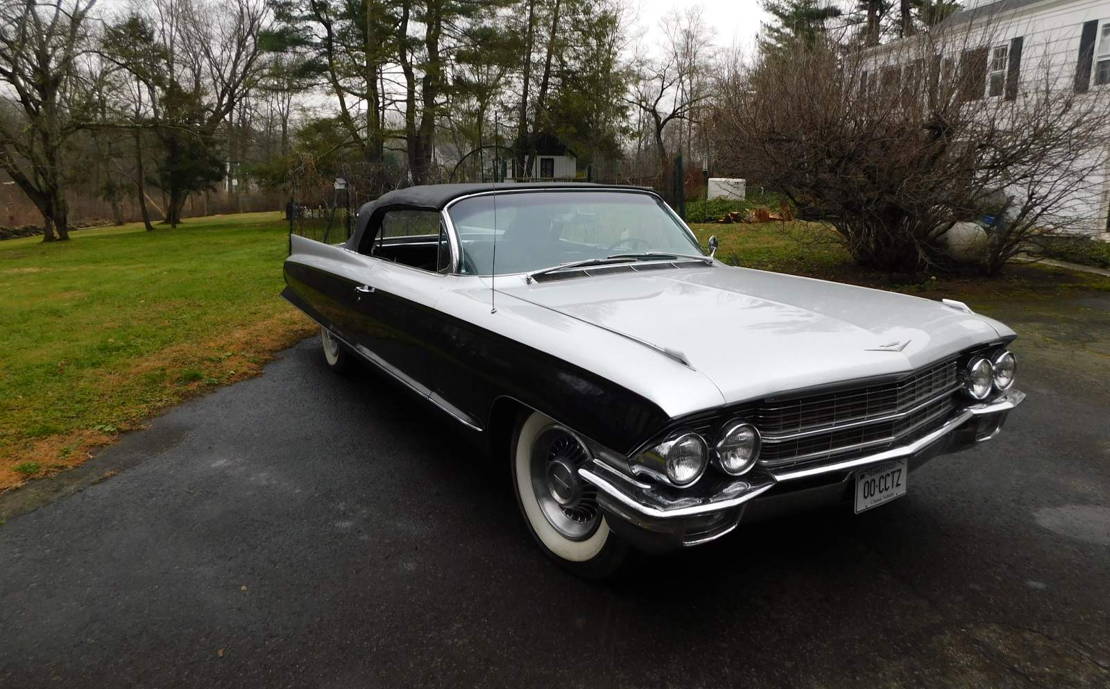 That's why this 1962 Cadillac Convertible Series-62 features such luxury amenities as power windows and power steering. Of course, almost nothing you find will ever be perfect with cars like this, as evident by the fact that some radio components are currently non-functional, and the underside is a bit rusty. However, this car shows practically no wear or tear on the interior or exterior and has lived most of its life in Ohio, where it served as a photography prop for weddings, anniversaries, etc. That means that you could be the first one to drive it a reasonable distance in decades, making you one of the lucky few who will ever experience what it was like to drive cars like this when they were still new and in good condition. This car couldn't be better, in our opinion, and any classic Cadillac enthusiast would jump at the idea of owning this great car from the golden age of Cadillac design.