The king of the 1950s!
---
Up for auction soon on Mecum, this particular model is a beautiful representation of the era when American automotive design was as much about style and panache as it was about power and performance.
This two-door convertible, painted in the eye-catching shade of Matador Red, embodies the quintessential 50s charm with its distinctive chrome highlights, tailfins, and wide whitewall tires. Complementing the vibrant exterior is a Red and Silver interior that adds a luxurious feel to this classic car, making it as attractive today as it was over six decades ago.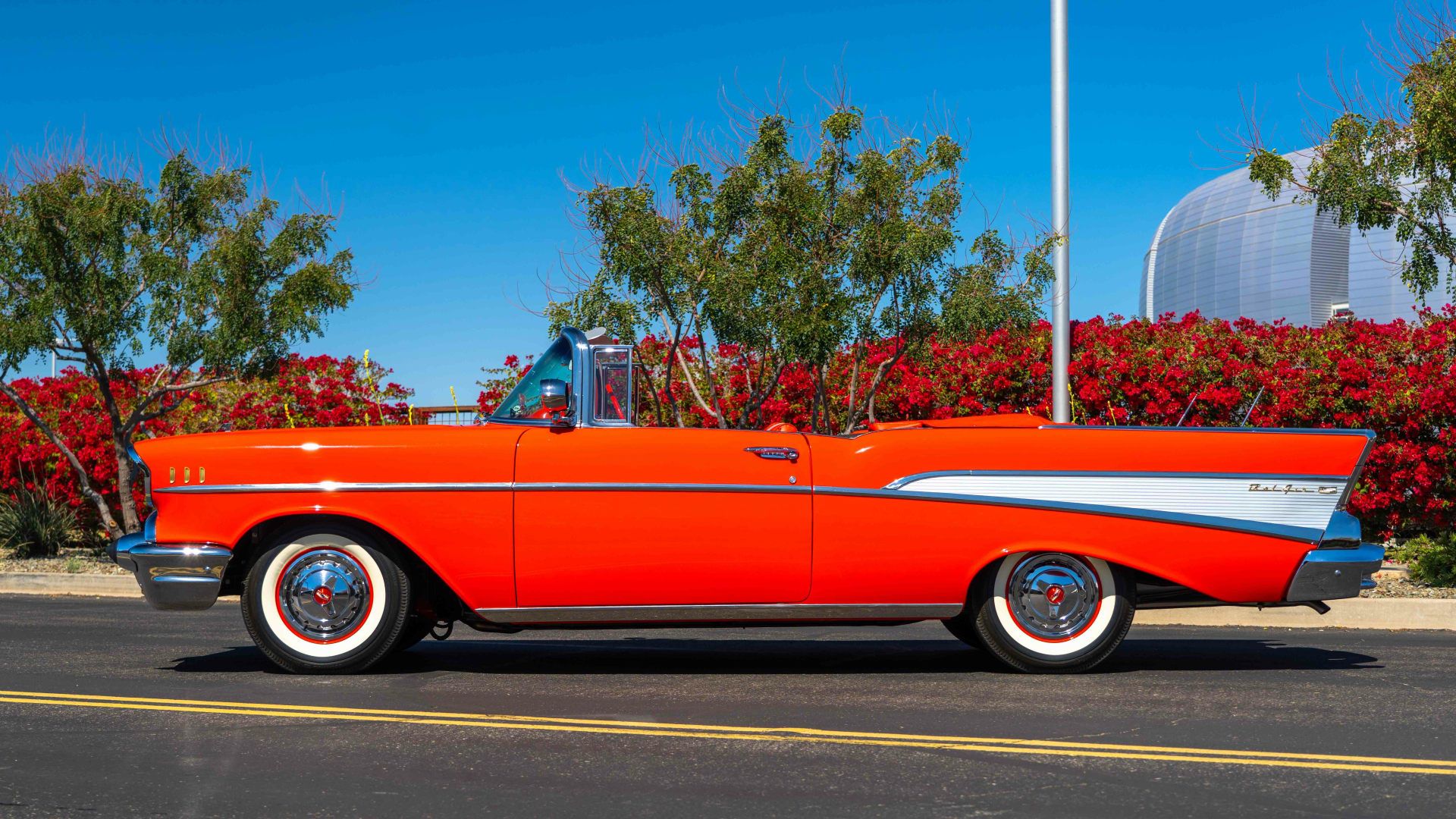 Under the hood, the 1957 Bel Air Convertible houses a Power Pack 283 CI V-8 engine. This high-performance powertrain, coupled with an automatic transmission, ensures that this classic car doesn't just look the part but drives the part as well. In the '50s, the Power Pack option represented Chevrolet's commitment to combining performance with everyday usability.
One of the key attractions of this '57 Bel Air Convertible is its meticulous restoration. The model up for auction has undergone a comprehensive restoration, breathing new life into the car while maintaining its originality. From the detailed engine bay to the pristine underside, every inch of this classic Chevy screams attention to detail, a testament to the love and care it has received over the years.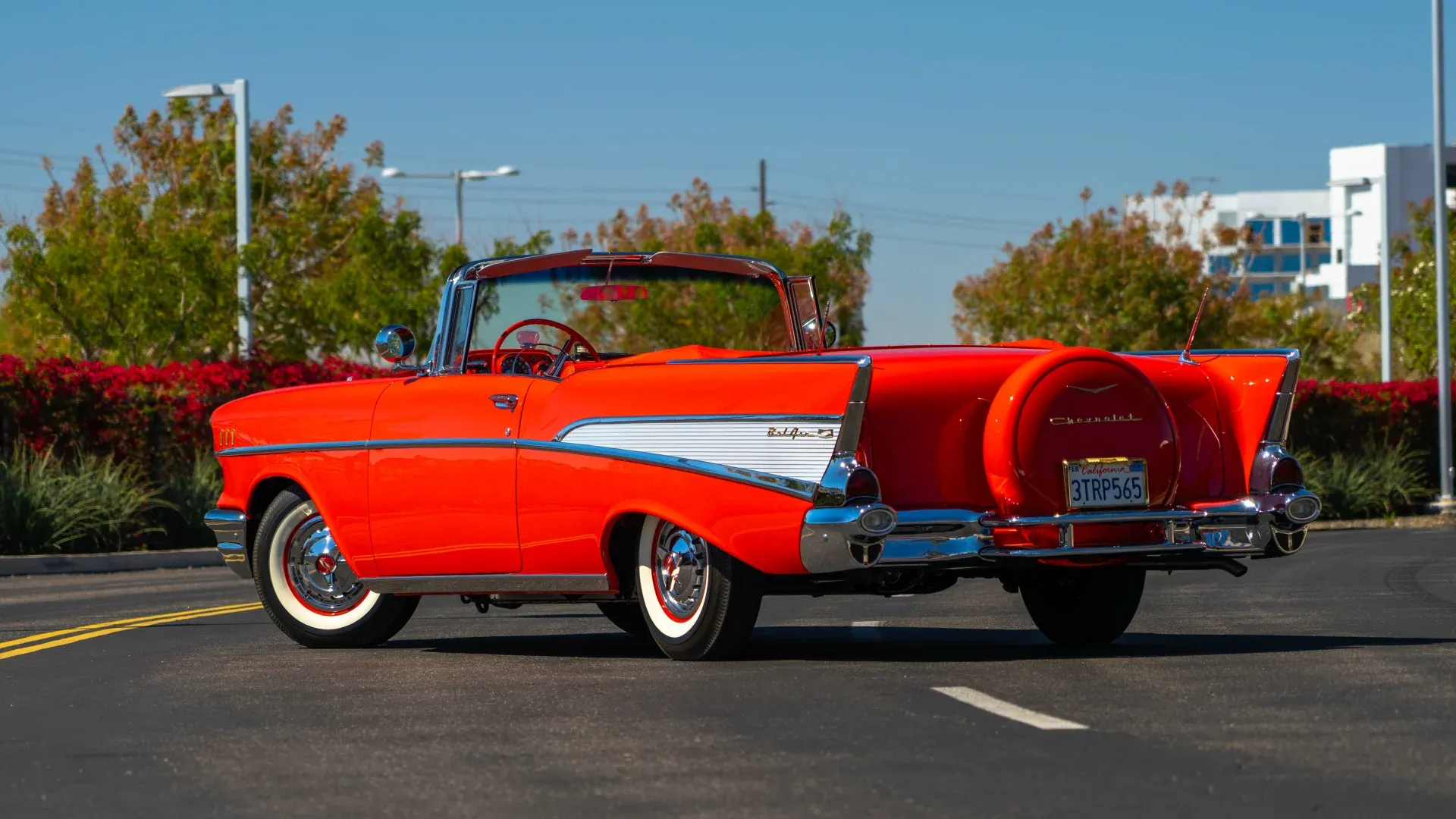 Other notable features of this model include the power convertible top, adding a touch of convenience to its classic charm, and dual rear antennas, a hallmark of the '57 Chevy design. Further enhancing its allure, this convertible is also equipped with spinner wheel covers and fender skirts, adding to its overall nostalgic appeal.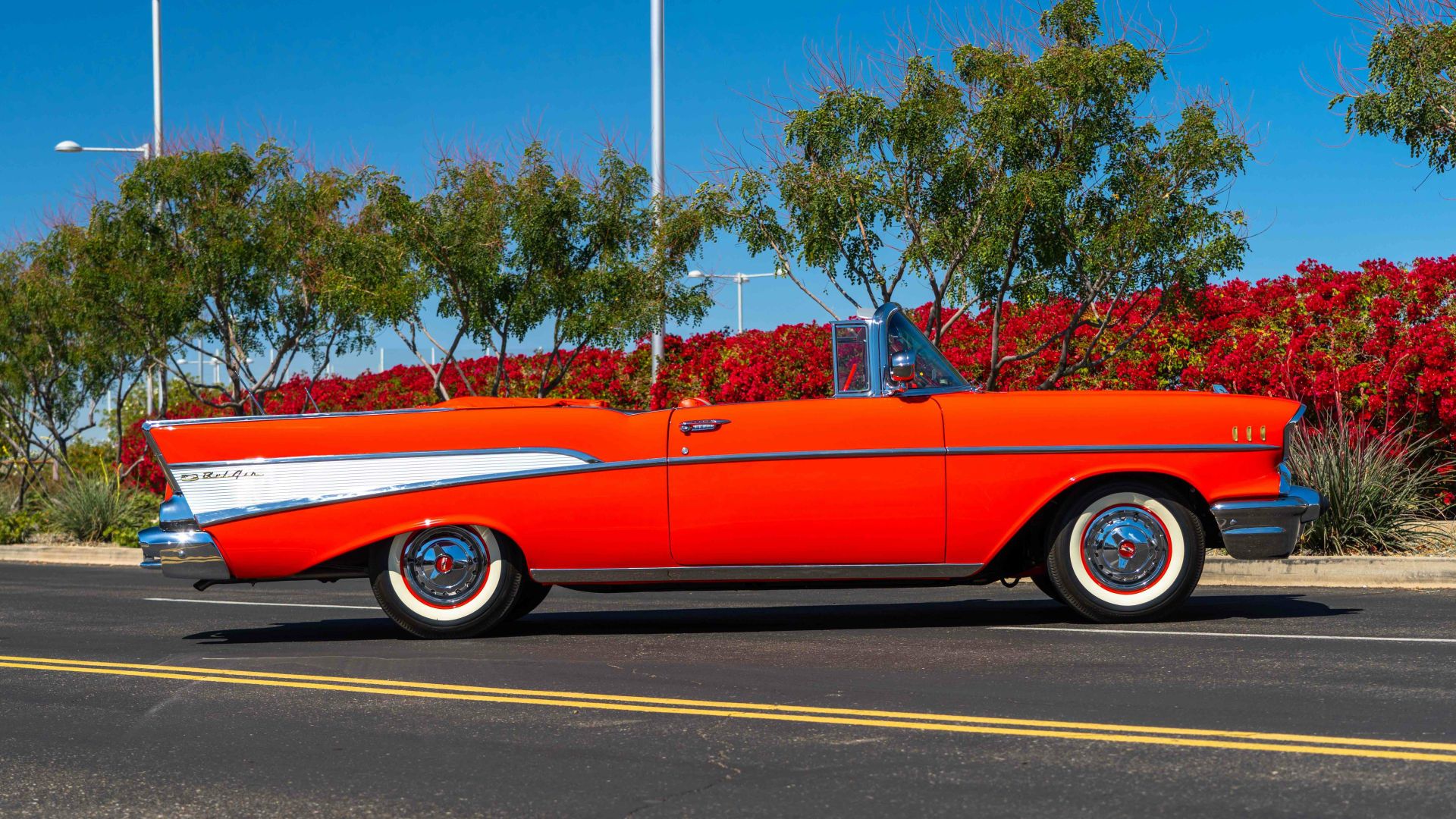 The 1957 Chevrolet Bel Air Convertible remains a beloved classic, a symbol of an era characterized by distinctive design and vibrant color schemes. The model up for auction on Mecum is a true tribute to this golden era, representing an exciting opportunity for collectors to own a piece of automotive history.