$20 million looks for a fraction of the price.
---
The Jaguar D-Type might be one of the most iconic racecars of all time, but with fewer than 100 D-Types were built between 1954 and 1957, these vintage Jaguars are unicorns for even deep-pocketed collectors. That's where Tempero Coach & Motor Company building high-quality and highly accurate replicas including this 1955 Jaguar D-Type replica being sold through Motorgroup Auto Gallery.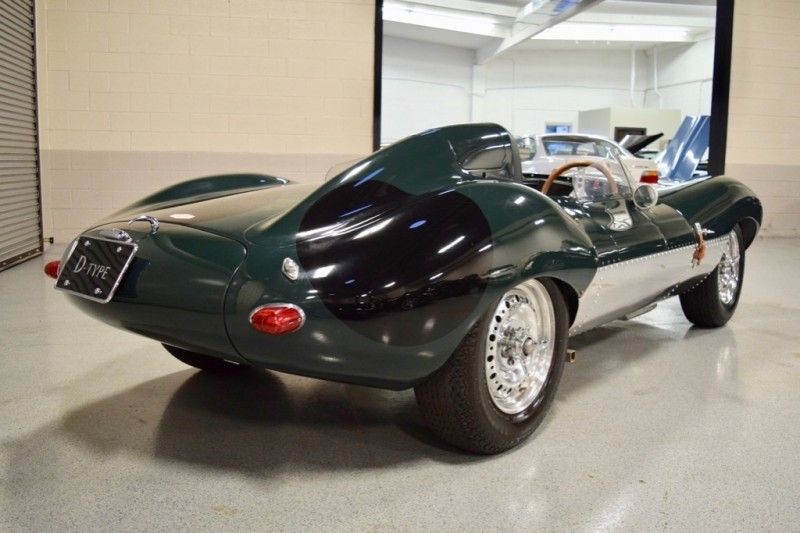 Just like the original D-Type, these Tempero-built replicas feature a hand-made body using old-school building techniques such as the use of wooden bucks to form alloy body panels. Likewise, this car is powered by a period correct 3.8-liter inline-six fed by six Weber carbs and paired to a four-speed manual gearbox. Knock-off wheels, disc brakes and an aluminum radiator are among the details that keep this replica true to the D-Type's original form.
As if such a replica wasn't good enough, this 1955 Jaguar D-Type by Tempero was one of just 24 examples built for a California-based vintage replicar dealership, and even better, it has had low ownership since being built and survives today with just 3,068 actual miles. That means this car has plenty of years left in it for anything from cars shows to vintage racing.
While an authentic D-Type will easily run into the seven- and even eight-figure price range (the 1956 Le Mans winning D-Type sold for almost $22 million back in 2016), this incredibly accurate and well-preserved 1955 Jaguar D-Type replica is being sold for $249,000. Contact Motorgroup Auto Gallery for more information on this D-Type or any of the other high-end vehicles in their inventory.