Nicknamed "The White Abyss," this Bel Air is the product of a ground-up build that was just completed.
---
Chevrolet tapped into something real special with the Tri-Fives. Available in a multitude of trims, starting with a base that made the 1955-1958 Chevys one of the most affordable cars of the era and continuing on to a higher-end option that debuted the company's first small block V8. This got the attention of both the economical buyer as well as the hot rodder who quickly learned how easy it was to modify the new Chevy engine into making some real power.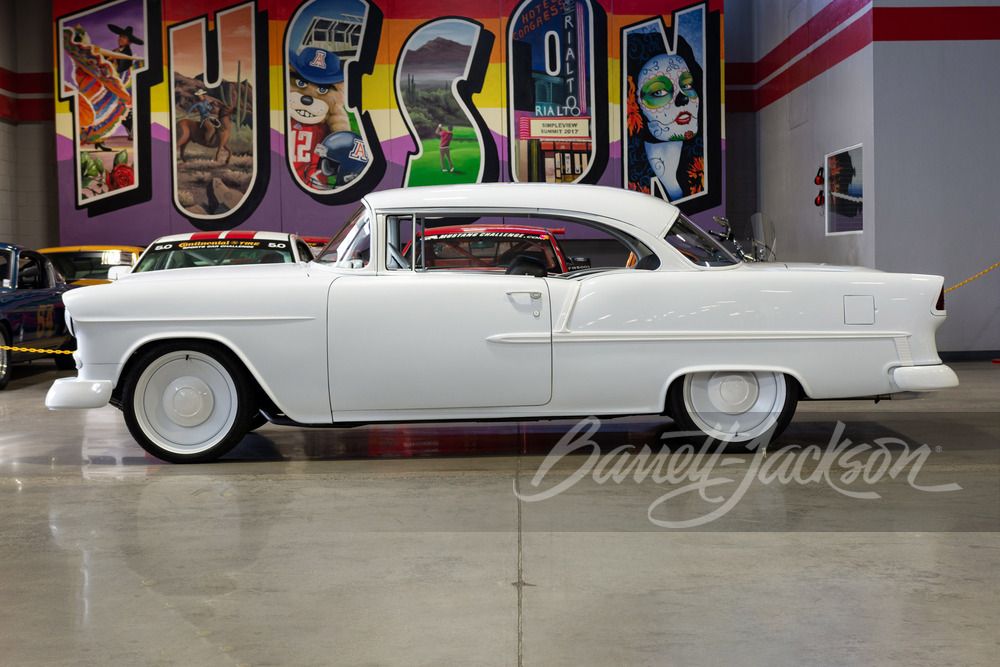 People began modding the Tri-Five Chevys essentially right out of the gate so it is really no surprise that today the modifications can be fairly extreme. From engine swapping to a newer generation engine to crazy custom paint jobs, today's enthusiasts seem to unabashedly infuse these cars with whatever style they wish. One of the most unique, lesser seen modifications is to change up the two-tone design. This is accomplished by changing the sheen of the paint instead of the color itself creating a truly unique look that demands attention.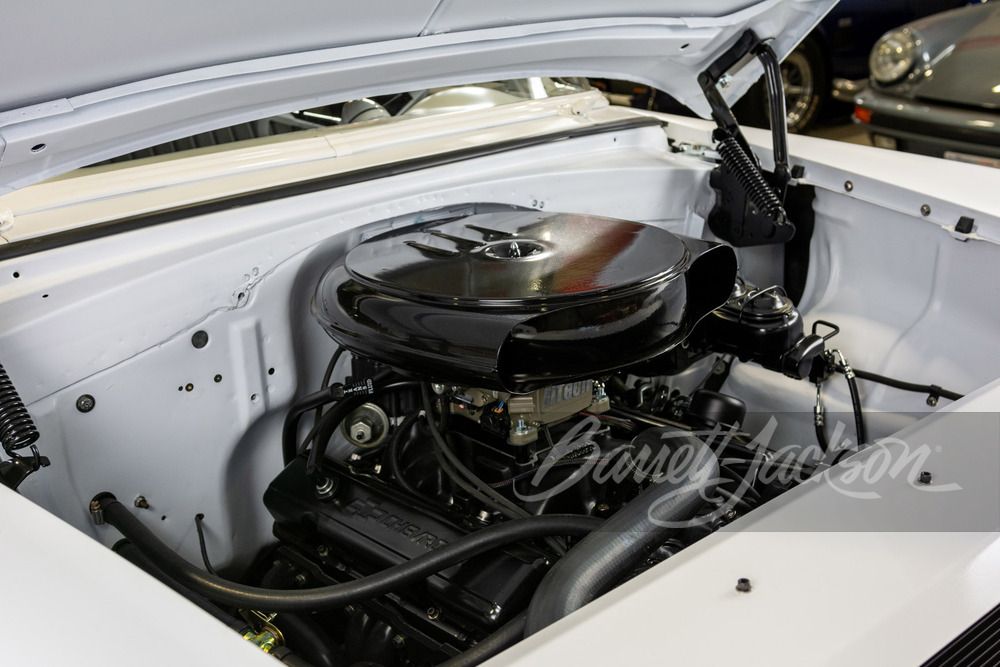 This example from Crown Concepts is absolutely striking. It features a matte white over gloss white finish and a custom gray interior. Under the hood is a 350-cid V8 engine paired with a 3-speed automatic transmission. Power steering and power brakes make this car easy to drive while the custom interior, Vintage air conditioning, and Retro AM/FM Bluetooth stereo system add a bit of modern comfort. Finishing off the looks of this ground up restomod build by Team Crown Concepts is a set of white custom 20-inch wheels. While this car likely drives like a late-model, it still has plenty of the old school feel that has made the Bel Airs so special and an incredible exhaust note thanks to a dual exhaust system. For more information, the car is listed here.