The term restomod has been thrown around so much lately that it is starting to lose some of its meaning, but this 1951 Chevrolet 3100 pickup is breathing new life into the portmanteau.
---
Built by Delmo's Speed Shop of Burbank, California, this 1951 Chevrolet 3100 pickup received its finishing touches in 2017. From refinishing the body to upgrading the mechanics, there was nothing untouched in this no-expense-spared restoration and modernization. Largely keeping its original '50s style, the body is finished in blue and the interior continues this theme with a custom black upholstery. Under the hood is an under-cover 6.2-liter LS3 V8 paired with a 4L70E four-speed automatic transmission.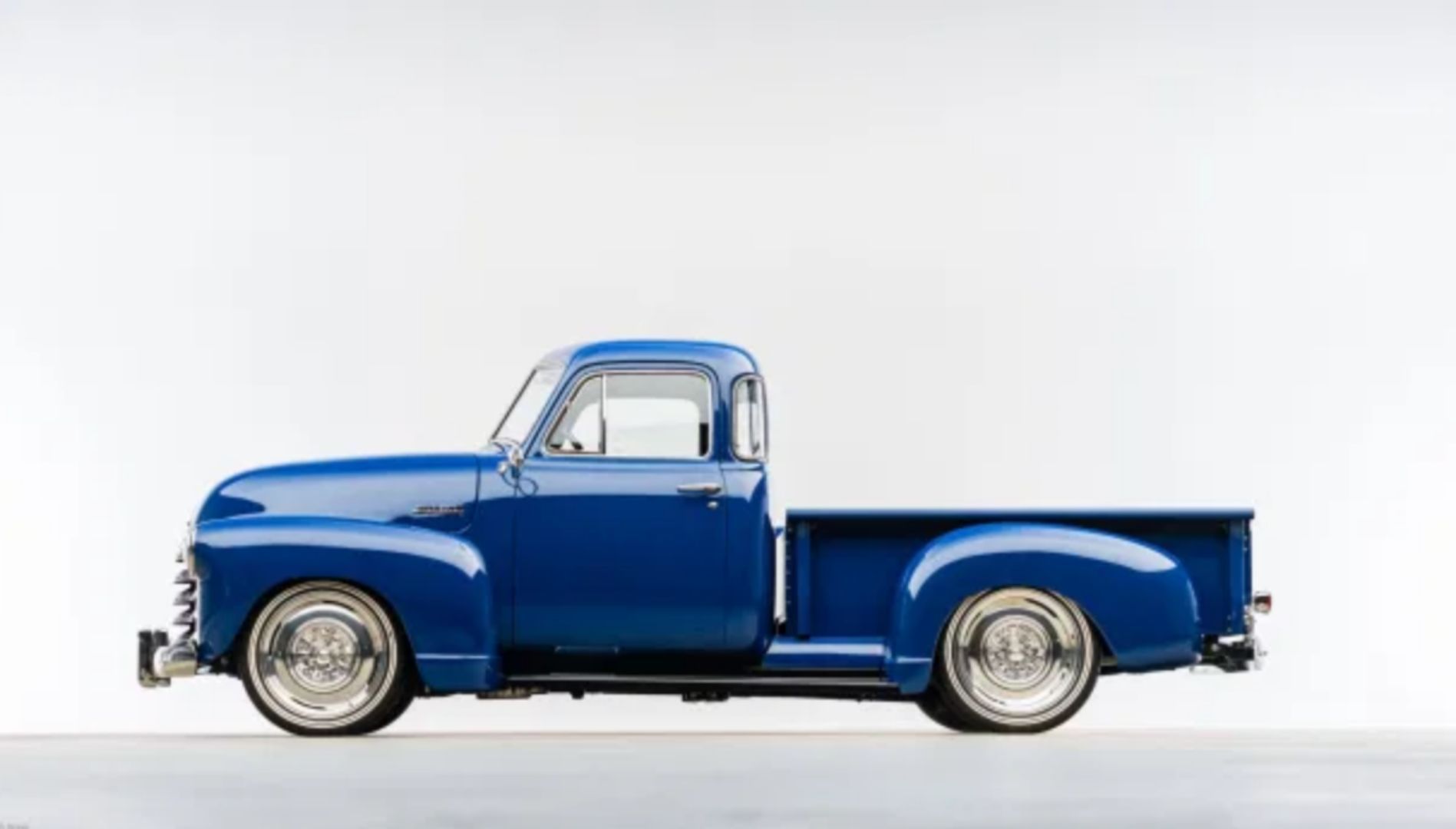 20-inch Delmo's Speed Falfa wheels encase Wilwood disc brakes and an AccuAir e-Level suspension system determine the ride height. Mar-K Manufacturing showcased its skills with a custom assembled bed that both made use of modern materials and kept the original style of the era. With the exception of the underside of the truck, which is made up of unique Porterbuilt Fabrication front and rear suspension kits, and the rather obvious ride height provided by the AccuAir e-Level suspension system great strides were taken to hide the vintage trucks modern features.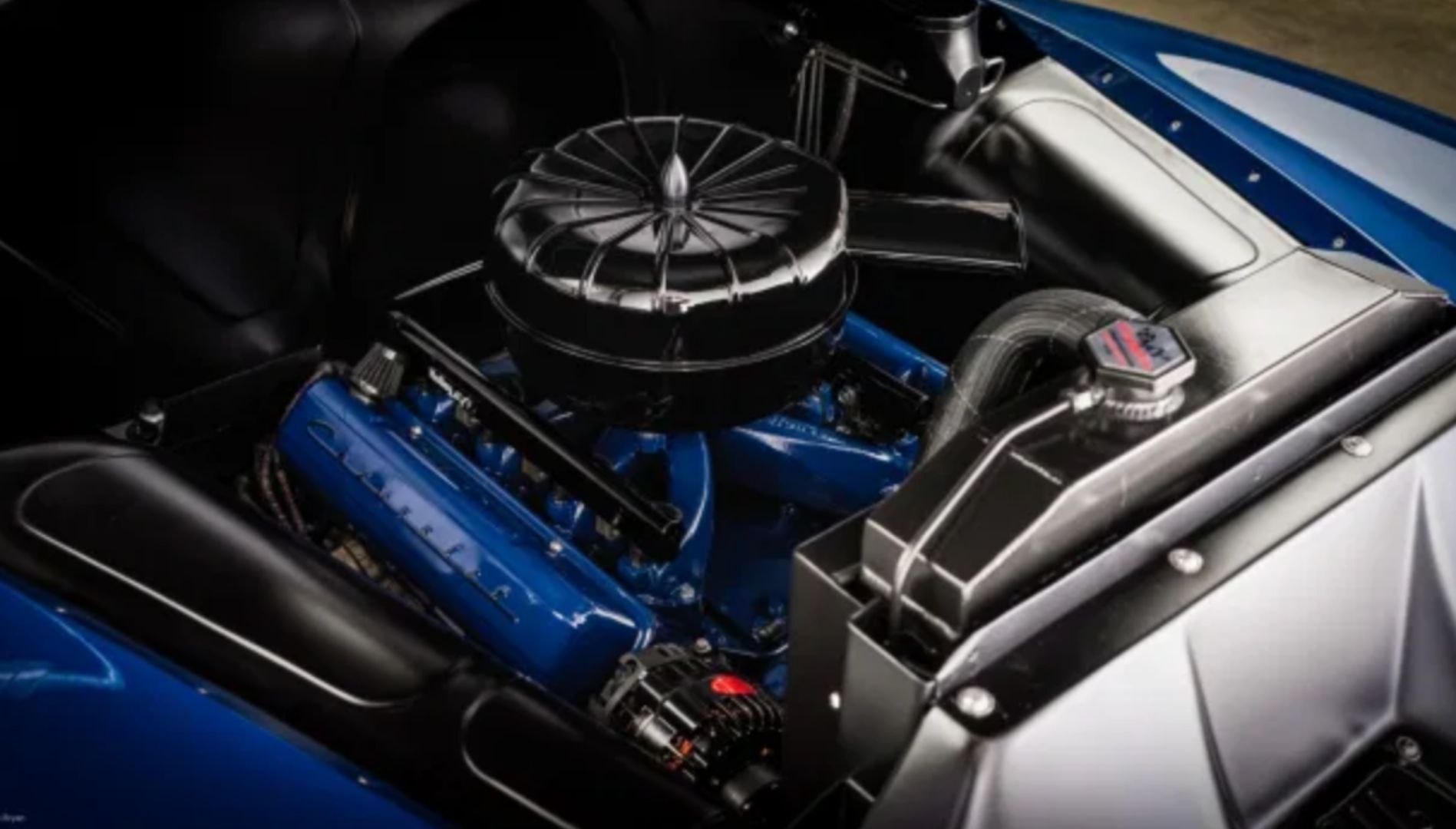 The unsuspecting eye could be fooled by Delmo's Speed DELS3 engine backdating kit used under the hood and many of the interior features are all but completely hidden, including the full heating and cooling systems and custom sound system. This truck has been shown on multiple occasions, has been driven less than 1,900 miles, and is now available on Bring A Trailer. At the time of publishing, the current bid is already up to over $65k with four days left but judging by the photos and the attention to detail that so obviously went into this build, it would not be surprising if bidding went well into the 6-digits.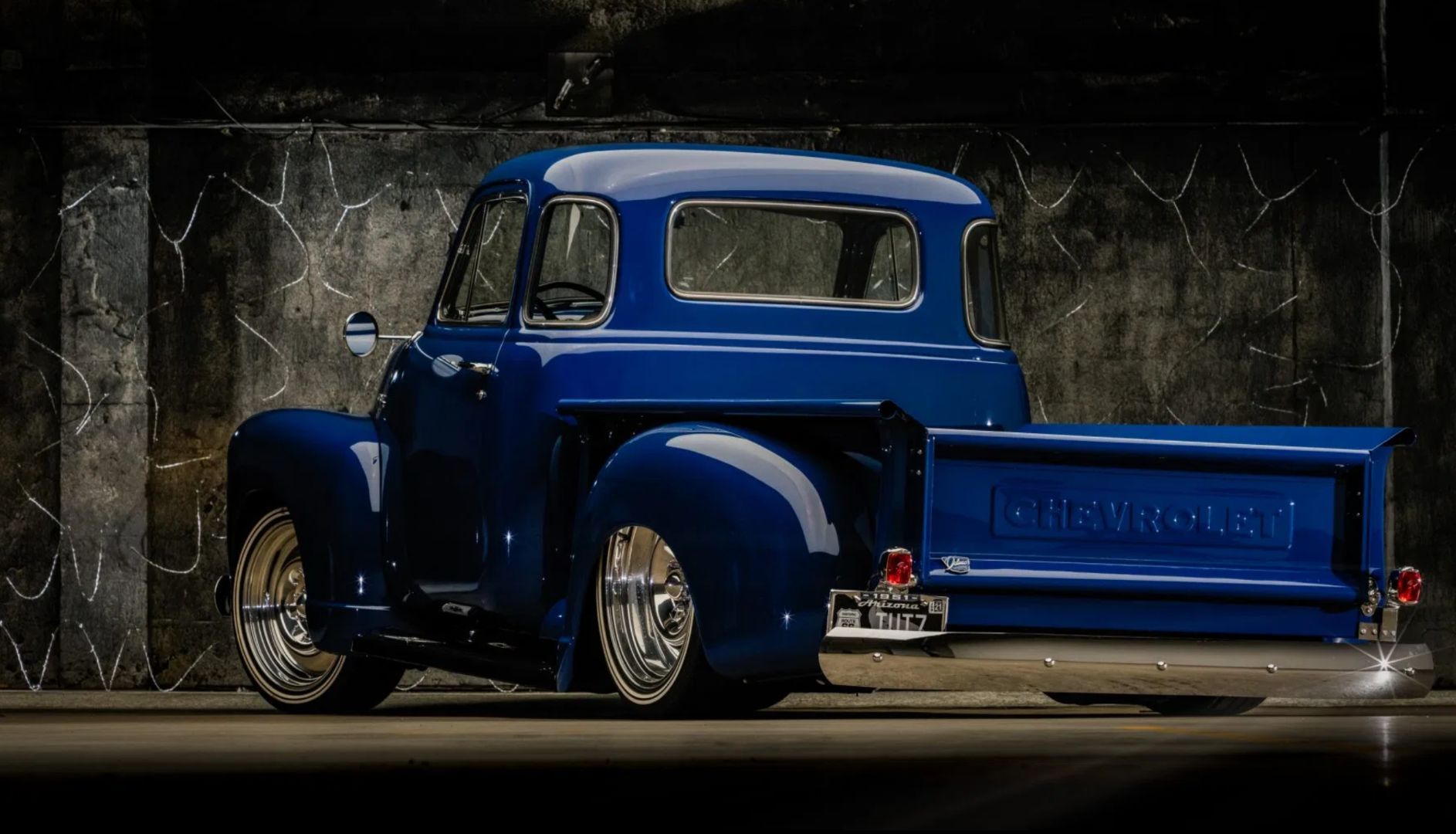 Avant-Garde is well-known as an award-winning, top seller (@911r) on Bring a Trailer. We provide turnkey auction management for our clients. Avant-Garde presents cars in an unparalleled fashion, with a comprehensive history, descriptions, photos, and video for each vehicle. We want to put buyers in the virtual driver's seat so they can experience a vehicle as if they were present, giving them confidence in their purchase.