Proof that slammed, hotrod trucks don't have to be fake-patina rat rods.
---
Custom cars are artwork with no two pieces ever turning out the same, and the builder of this 1940 Dodge truck is a true artist. Combining the high-quality fit and finish of a hotrod with the chopped and bagged look of a rat rod, you definitely won't see anything else like it at a car show or cruise-in event, and if that's the kind of show-stopper you're looking for, this truck is for sale!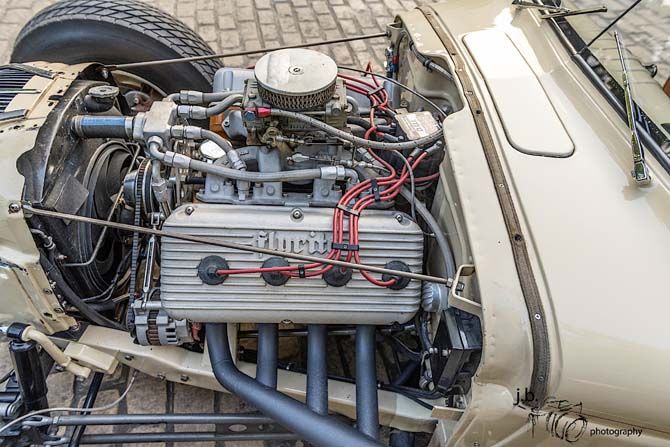 The builder resisted the urge to give this truck the rat rod treatment so there's no fake patina or exposed welds or rivets on this truck. What it does have is a beautiful and understated shade of tan (an authentic 1940s color from Dodge) accented with a saddle-colored interior. The chopped cab, dropped stance and ultra-wide rear tires set this Dodge apart, but what really makes it a true one-off build is the 1937 Essex Terraplane nose that has been grafted onto the front end. Every inch of this Dodge shows the craftsmanship of its builder, and that is certainly the case with the engine compartment and those beautiful vintage valve covers.
Even with the hood on, the engine is partially exposed just barely fitting in the sheet metal where fenders once were. This truck is powered by a 335 Hemi V8 circa 1955 that has been bored .030 over, and we can only imagine how hellacious the exhaust note is with the custom ceramic coated headers opened up; for a more muted engine noise, there's also cut-off for the Flowmaster mufflers. And since you're going to need a truck to get all of those show trophies home in, this Dodge even has a two-inch receiver hitch with a pair of trailer connecters.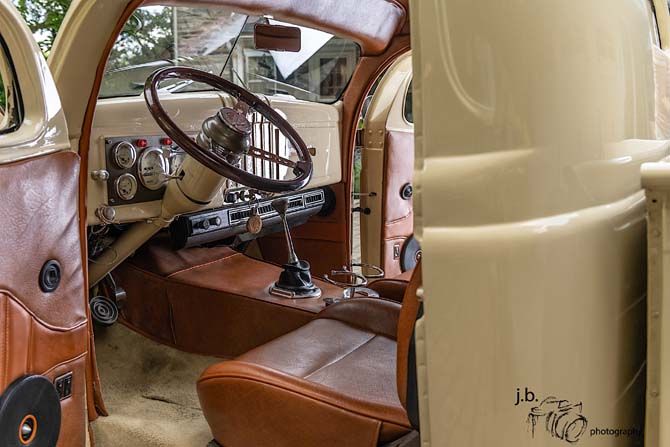 Whether you're looking to one-up rat rods or embarrass hotrods, this one-of-a-kind 1940 Dodge pickup is sure to get attention wherever it goes. It's easy to see that the builder put a lot of work into this customer creation, and now it's looking for a new home through AIC Auto where it listed for $35,900.