This awesome Porsche sells Monday on Bring A Trailer.
---
A pristine 1989 Porsche 911 Turbo Coupe has recently surfaced, presenting a rare opportunity for classic car enthusiasts. This exquisite model, finished in the striking Grand Prix White (L908), showcases an array of sought-after features and options that distinguish it from its contemporaries. Currently held by a New York-based dealer, the car boasts a rich ownership history across several states including Oklahoma, Texas, Kentucky, Nebraska, and Wisconsin.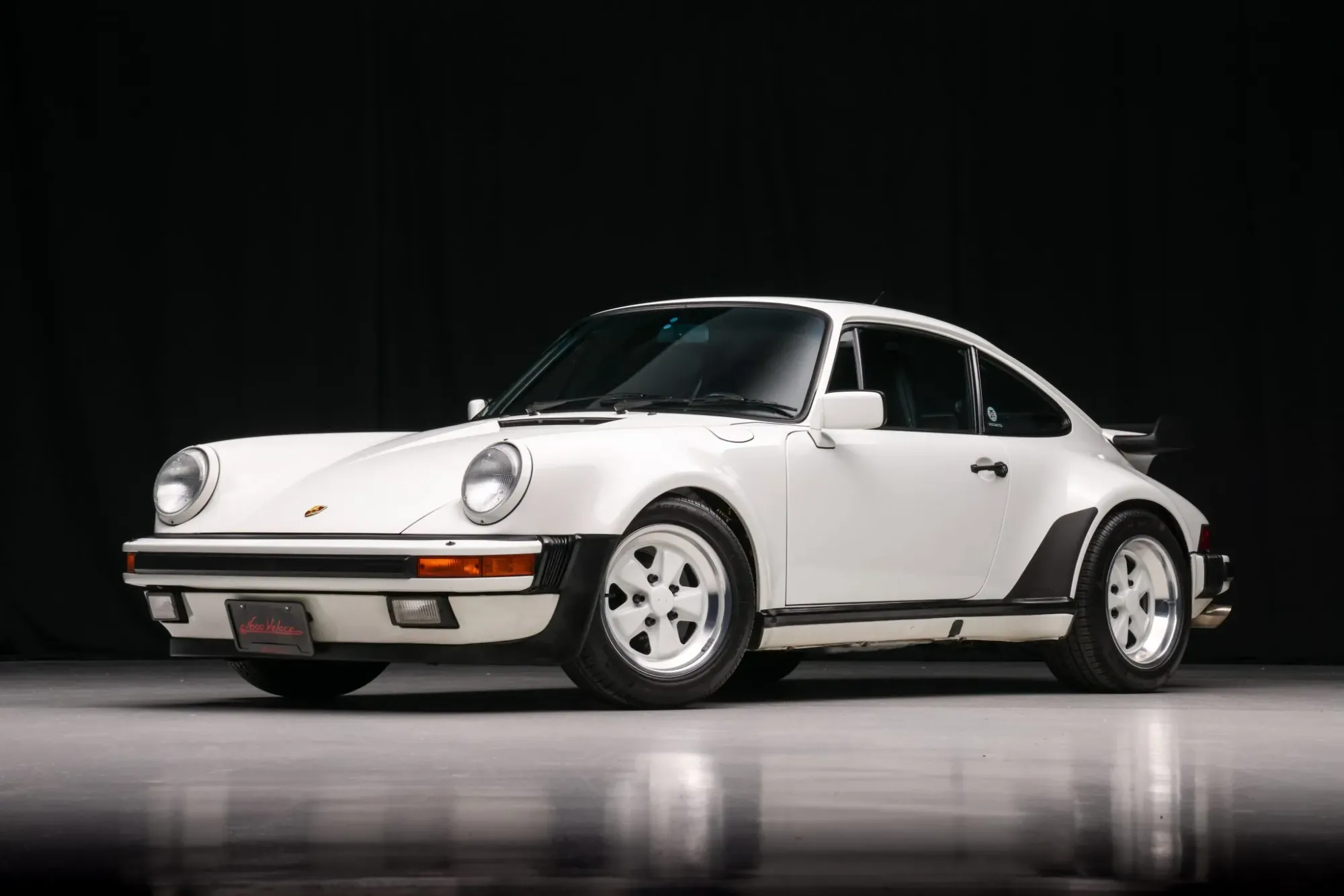 This particular 930 Turbo Coupe is not just a visual treat; it's equipped with a robust turbocharged 3.3-liter flat-six engine paired with a five-speed G50 manual transaxle, delivering a perfect blend of power and performance. The car's appeal is further heightened by its aftermarket intercooler and the impressive stopping power provided by its four-wheel cross-drilled and ventilated disc brakes.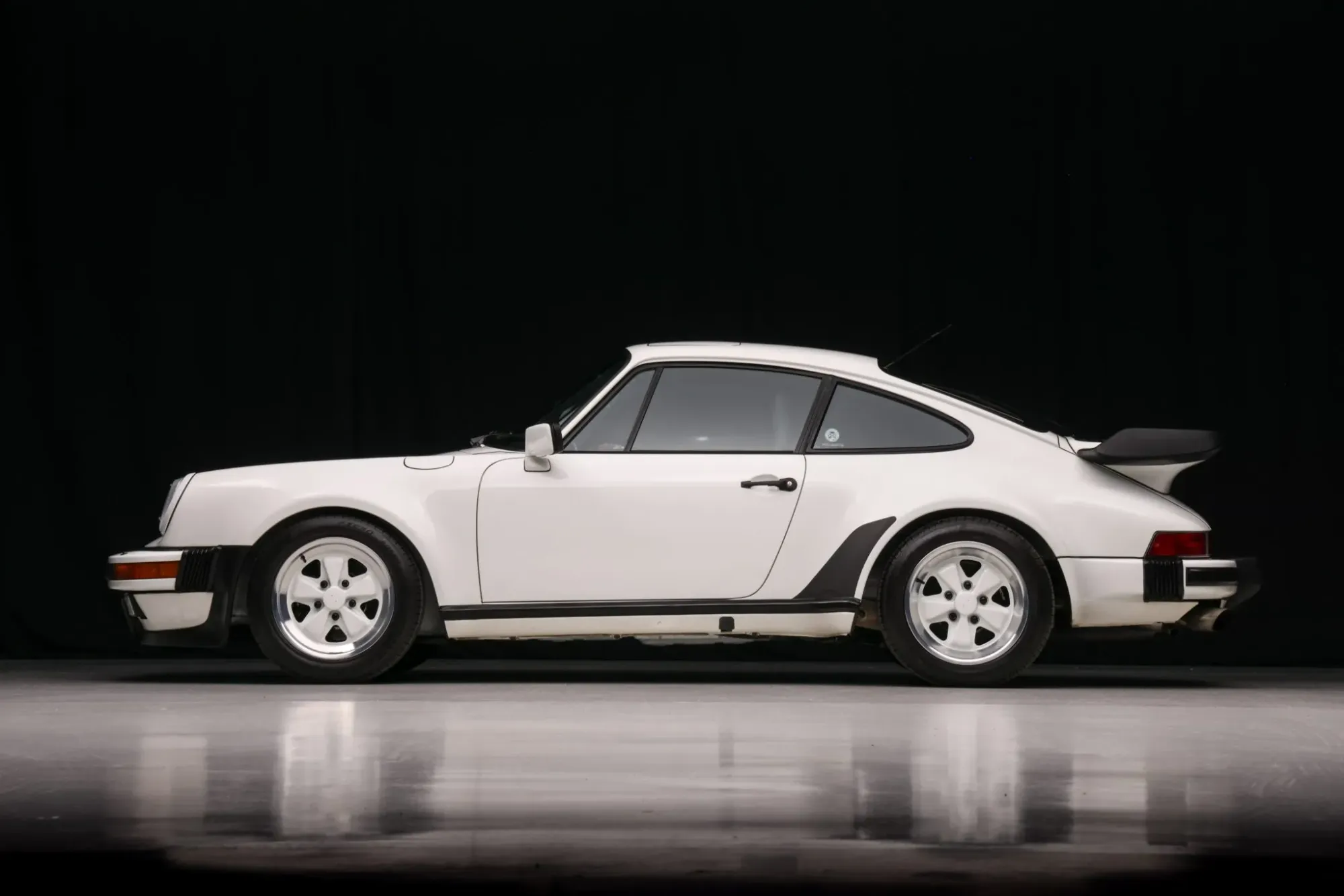 The vehicle's exterior is complemented by color-matched 16″ Fuchs alloy wheels, wrapped in Pirelli P Zero Rosso tires, and other notable features such as the iconic tea tray rear spoiler, headlight washers, fog lights, and dual exhaust outlets. The meticulous care given to the car is evident in the detailed photographs showcasing the exterior finish and trim.
Inside, the cabin exudes luxury with its black supple leather upholstery covering both front and rear seats. Modern amenities such as air conditioning, an analog clock, power windows, and a Blaupunkt Bremen cassette stereo with USB input, ensure a comfortable driving experience.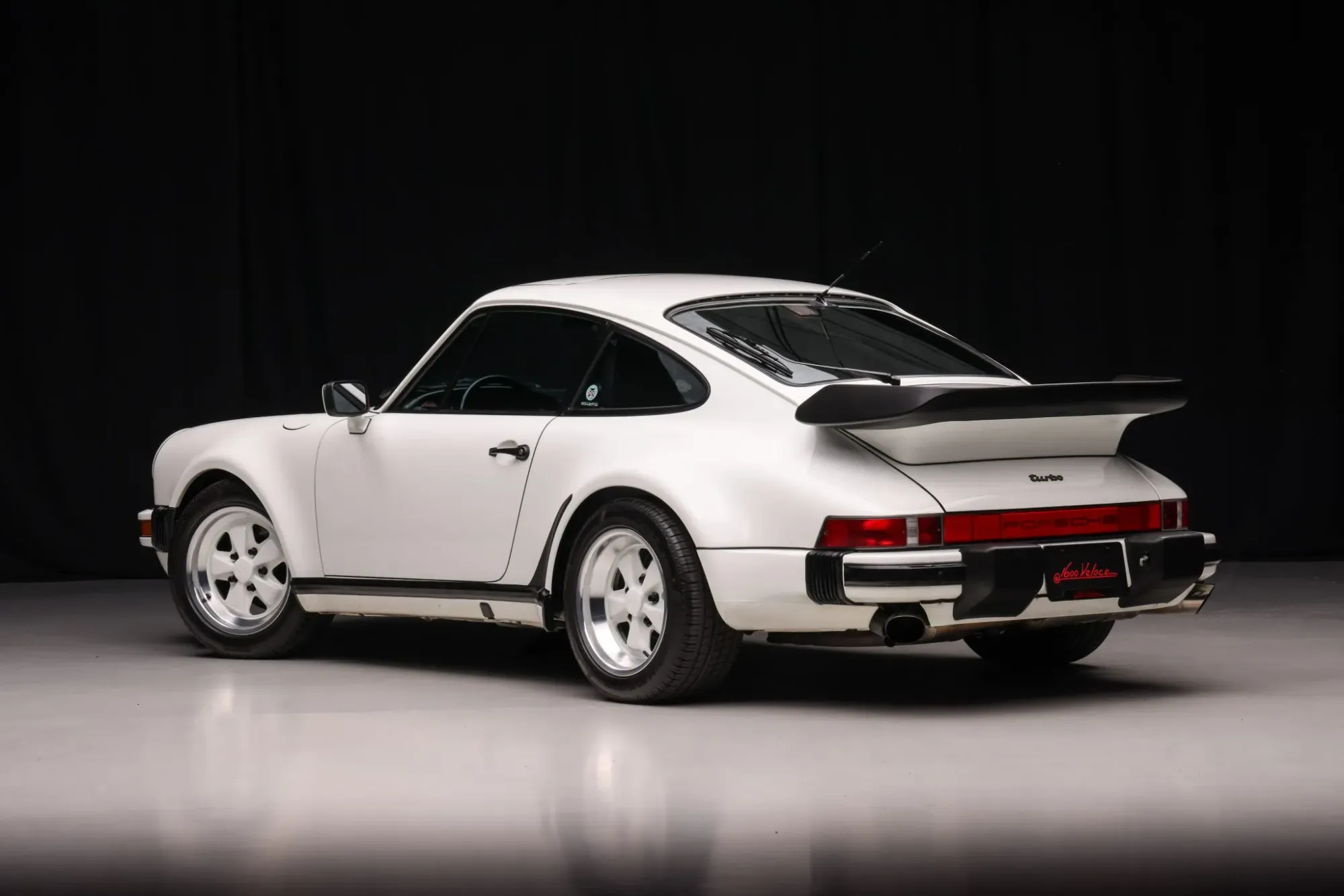 The driver is greeted by a four-spoke leather-wrapped steering wheel and a suite of VDO instruments, including a central tachometer and a 200-mph speedometer. The odometer currently displays 48k miles, although the total mileage remains unknown.
This 1989 Porsche 911 Turbo Coupe stands out with its limited-slip differential and an array of options decoded from its sticker, such as a Blaupunkt Reno SQR 46 cassette stereo, white-finished Fuchs wheels, and a power sunroof. The car's authenticity and lineage are further validated by the included Porsche Certificate of Authenticity, which details factory colors, equipment, and a production completion date of October 26, 1988.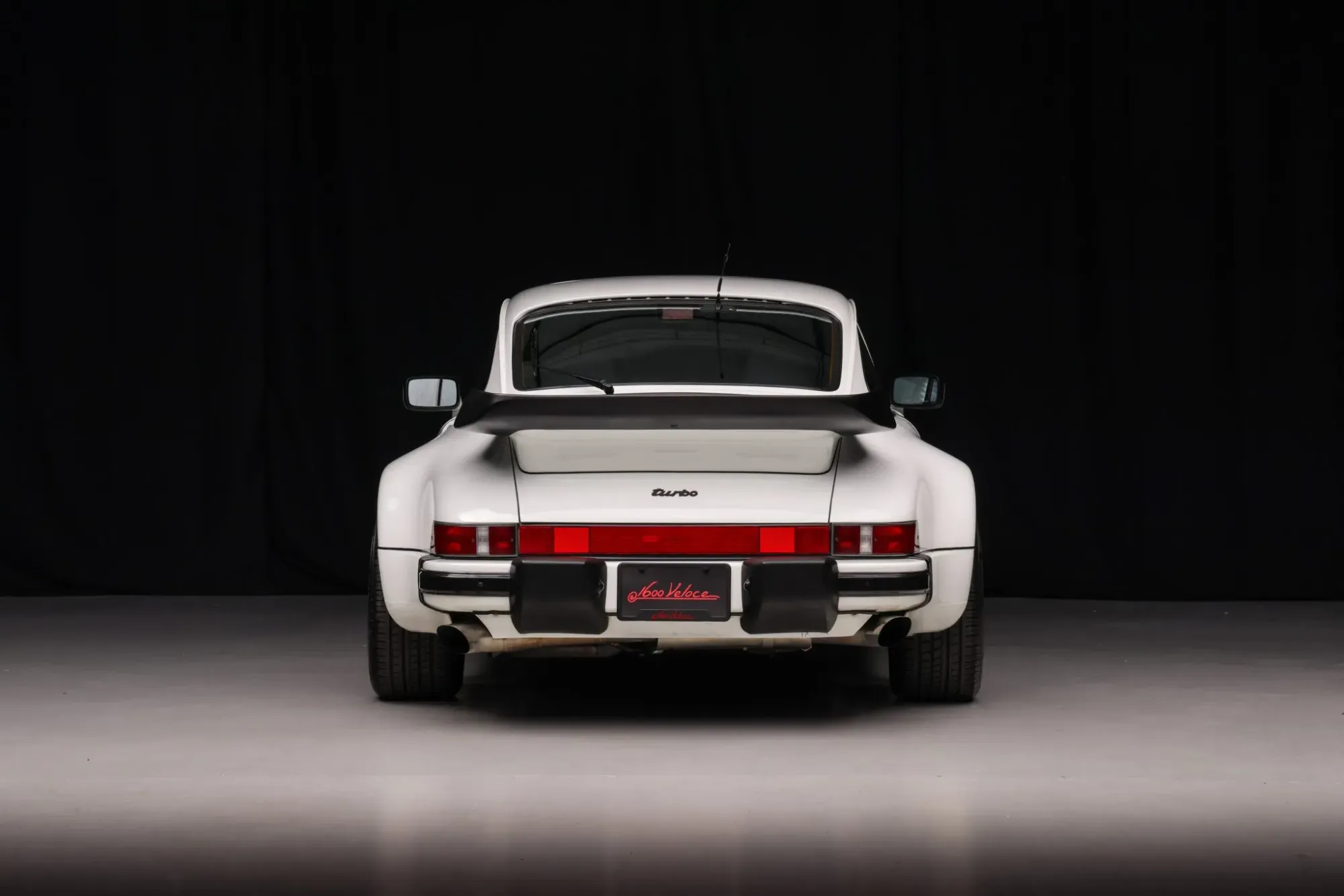 This meticulously maintained and well-documented 1989 Porsche 911 Turbo Coupe represents a unique blend of performance and luxury, making it a coveted piece for collectors and Porsche enthusiasts alike.
1600Veloce.com is a leading seller on Bring A Trailer. With over one thousand listings, 1600Veloce has the expertise to present your vehicle in the best manner. Additionally, as a Premium provider, your vehicle jumps to the head of the line. Contact them today to learn mo