Get ready for the apocalypse in this monster!
---
While European automotive manufacturers are typically known for sports cars and racing, there is an unexpected sector in which many car-creators flourish. It's a difficult niche to get into, but there is a ton of potential for the virtually gated industry if you do it right. That automotive selection is the offroading utility market which serves everyone from truck lovers to offroad adventures. It may seem impossible for a posh European company to dominate an industry typically only inhabited by older American V8 trucks. However, Germany clearly wanted to prove that sentiment wrong with this stunning 2014 Mercedes-Benz G63 AMG 6×6 Brabus B63S-700.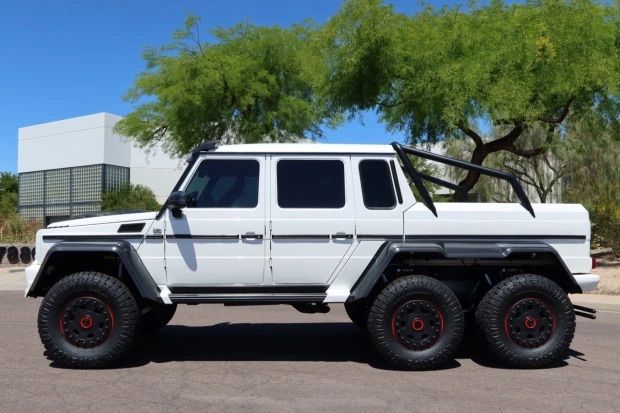 Under the hood of this six-wheel-drive beast is a beastly 5.5-liter V8 engine which may seem small for the incredibly domineering car. However, it quickly becomes clear that the powerhouse is more than capable of moving the truck along as it boasts a twin-turbocharged system. The Brabus engine modification and performance package makes all of this possible,  adding up to a whopping 700 horsepower and 708 ft/lbs of torque. These are some pretty insane power figures, and with six wheels supplying traction, you're sure to be able to use them. This truck is plenty capable of some offroading madness, but the vehicle's rarity is the main attraction for many collectors.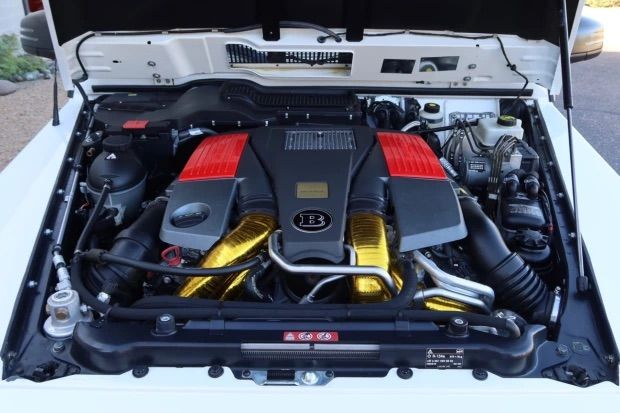 This particular vehicle is one of just around 100 trucks produced, making it a tough automobile to get your hands on. Just as many European cars and trucks are explicitly meant to pursue that which only a few can have, the rarity of this vehicle adds significantly to its value. It's incredible to see such a large vehicle that could spin all six of its tires. Even more unique is the opportunity to be one of just 100 people to own one of these insane trucks. It would appear that this could be the perfect opponent for vehicles like the Apocalypse Hellfire Jeep lineup with the advantage of higher rarity and even better performance. The only question left is, are you ready for this insanely powerful Utility legend?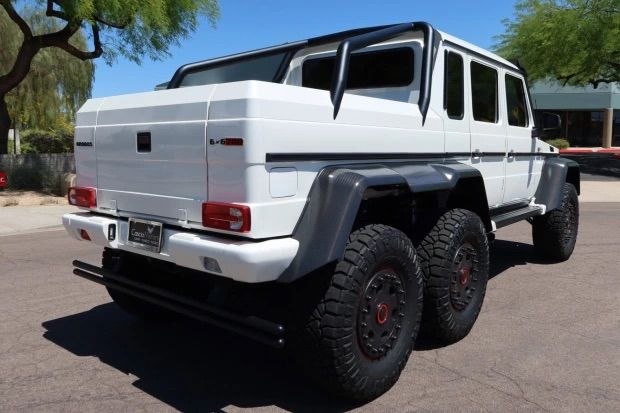 This car is for being sold by Cascio Motors. To see their inventory or inquire about consignment visit here.