The supercharged V8 engine fits nicely with this classic.
---
Ford blew Ferrari out of the water in 1966 with the invention of the GT 40. We've pretty much all seen the movie now, and it never gets old. However, very few of those cars are still around today, much like Shelby cobras of their time. That's exactly why Superformance took it upon themselves to re-create the masterfully built race car with a bit of a modern twist.
That twist comes with the massive powerhouse which is hosted in the engine bay on the vehicle. They make no mistake, the supercharged V-8 which spins the rear tires of this American icon is all well and good but it's certainly not the only special thing about it. Rather, you might be pleasantly surprised to see the fully adjustable coil over shocks and four aerodynamic belly which even extends the engine back. All of these things add to the performance profile of the car and make it a better race car for a driver who really knows what they're doing.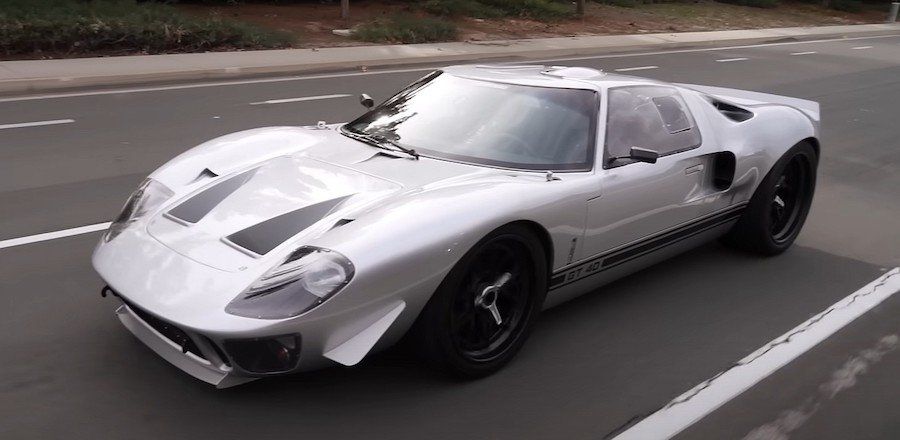 Utilizing a Ford GT 500 engine block, GT 40 verse 5.4 L of displacement and a pretty massive supercharger sitting on top of the beastly V8. That combination is more than enough to produce around 540 hp, which is a funny nod at the fact that the car is a GT 40 with the internal parts of a GT 500. All of this is made even better when you consider the four piston Wilwood brakes on every rotor which is the perfect choice to make this car perform well as a track car along with also being a good streetcar. Overall, this is the perfect combination of extremely high horsepower, super car styling, and drive ability all wrapped up and a vintage package.