The Land Rover Defender 110 made a name for itself as a highly capable off-roader, but this 110 being offered on Awesome Joe shows just how much style the model has.
---
As the recipient of a recent restoration, this 1992 Defender 110 was finished in a stunning white paint that just pops with black wheels, arches, grill, and an external roll cage. Inside, the seating has been returned to original spec with Exmoor Trim and upgraded with modern touches. A Sony touchscreen head unit held in a MUD UK Land Rover Outfitters built center dash console is a particularly nice touch that helps bring this classic into the modern world.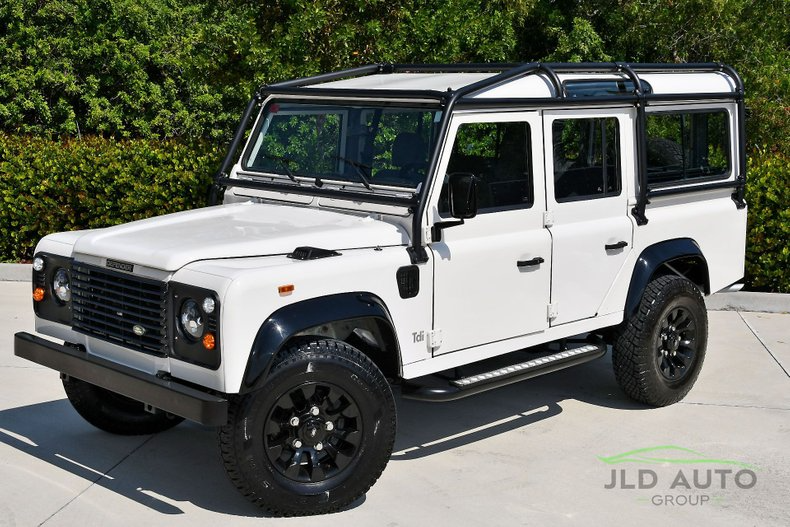 All powertrain components have been completely rebuilt and have since seen less than 100 miles of use. Power comes from a 300 TDI engine and 5-speed manual transmission supplying a multi-speed transfer case. What really stands out about the restoration is just how complete it was. It was not limited to just the visual and mechanical bits but was also extended to the full undercarriage.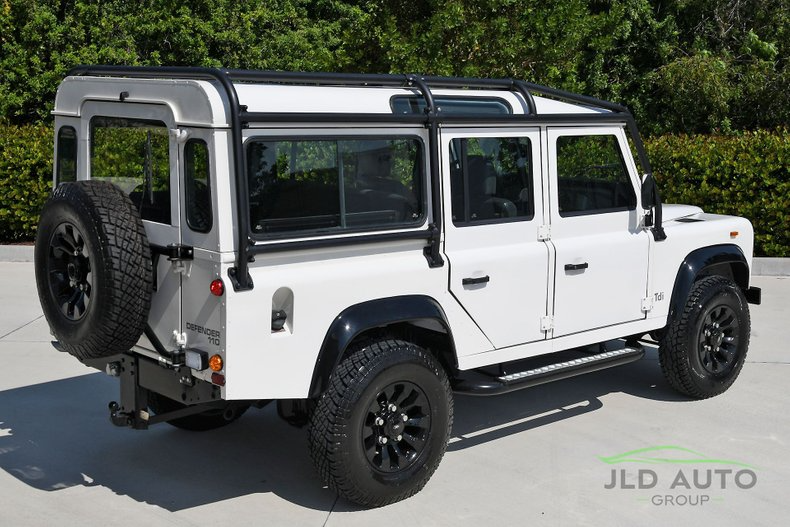 Other features include an interior roll bar, sidesteps, and a full-size spare tire. Interior appointments include a Rovers North A/C unit, a rear bench seat, and rear cargo area jump seats. Lighting has also been modernized with the use of LED headlights, taillights, and turn signals. Highly capable, like-new condition, classic style, and a modern drivability, what more could even the pickiest Defender collector ask for. For more information on this Land Rover Defender 110 or how you can register to place your bid click here.