This car is selling Thursday on Bring A Trailer.
---
In a compelling blend of classic aesthetics and modern engineering, the 1937 Chevrolet Sedan Street Rod stands out as a masterclass of car modification. Acquired in 1997 by its discerning owner, this street rod underwent an extensive makeover that transformed it from a vintage vehicle into a high-performance marvel.
Drizzling every inch of this Sedan is a captivating Sundance Gold paint, which sets the stage for the eye-catching black flames adorned with airbrushed shadows. Not content with just a paint job, the car's refurbishment saw its roof being stylishly chopped, its hood being modified to include side louvers, and extended side panels to accentuate its stature. An Audi-inspired power-operated sunroof was integrated, along with Rodtronics electric door and trunk poppers to lend a modern touch.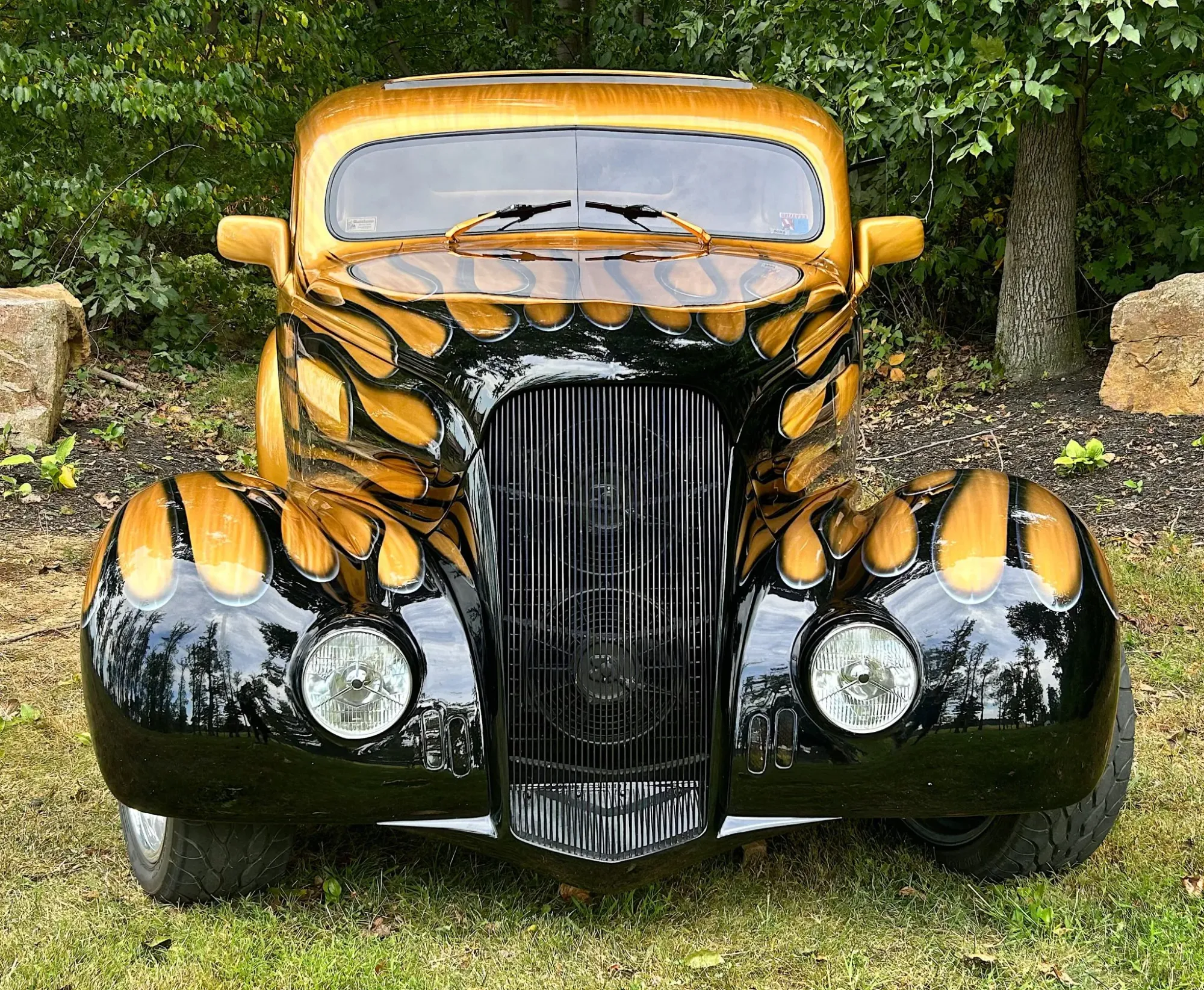 But beauty, as they say, is more than skin deep. Beneath its striking exterior lies a Progressive Automotive fabricated steel chassis, coupled with an Air Ride Technologies front air suspension system, ensuring a smooth and controlled drive. Handling the Chevy's stopping power are the front Wilwood disc brakes and the Ford-style rear drums.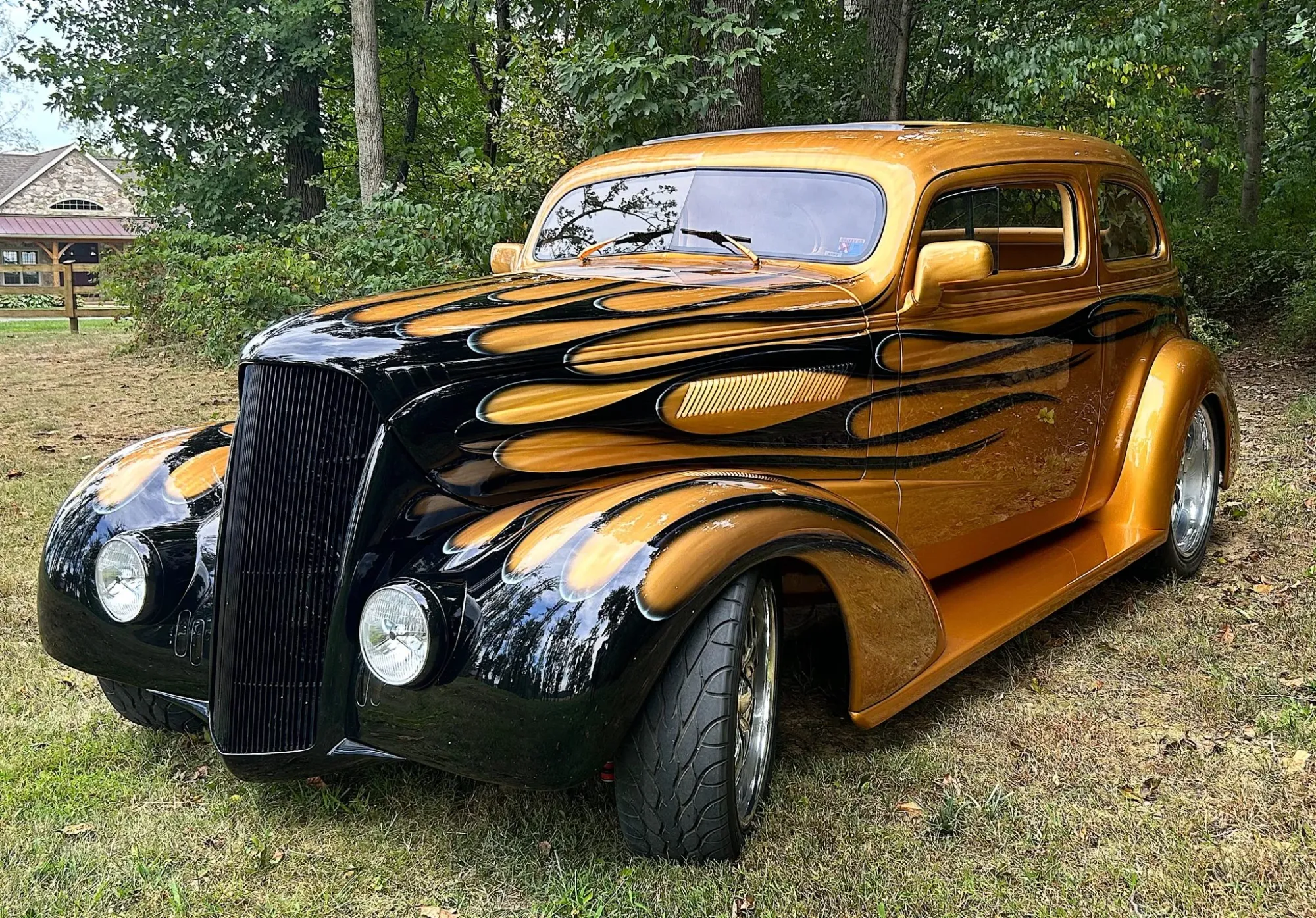 The heart of this beast, a GM Performance crate 454ci V8, boasts Arizona Speed & Marine electronic fuel injection, chrome dress-up components, and a cooling mechanism fitted with three electric fans. The engine's power is seamlessly transferred to the rear wheels via a 700R4 four-speed automatic transmission.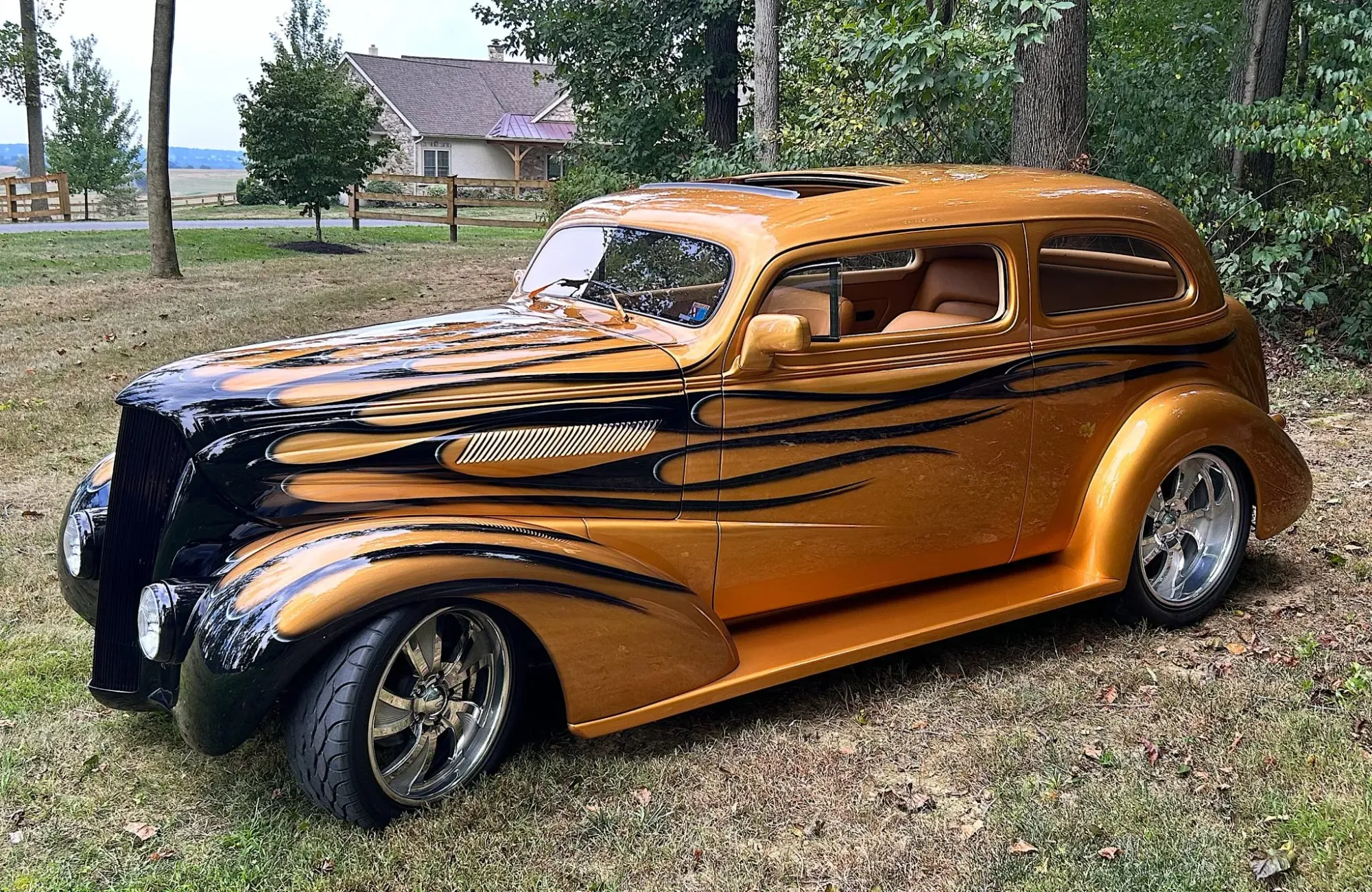 Internally, the Sedan offers a haven of luxury. Its cabin flaunts power-adjustable front bucket seats and a custom rear bench, all dressed in lavish Fawn Gold leather. Complementing the upholstery is the exquisite woodgrain and black leather trim, providing an opulent ambiance. For those who believe in harmonizing the classic with the contemporary, this Street Rod houses an Alpine Bluetooth-enabled stereo system, accompanied by 1200-watt Alpine amplifiers and JL Audio 8" subwoofers.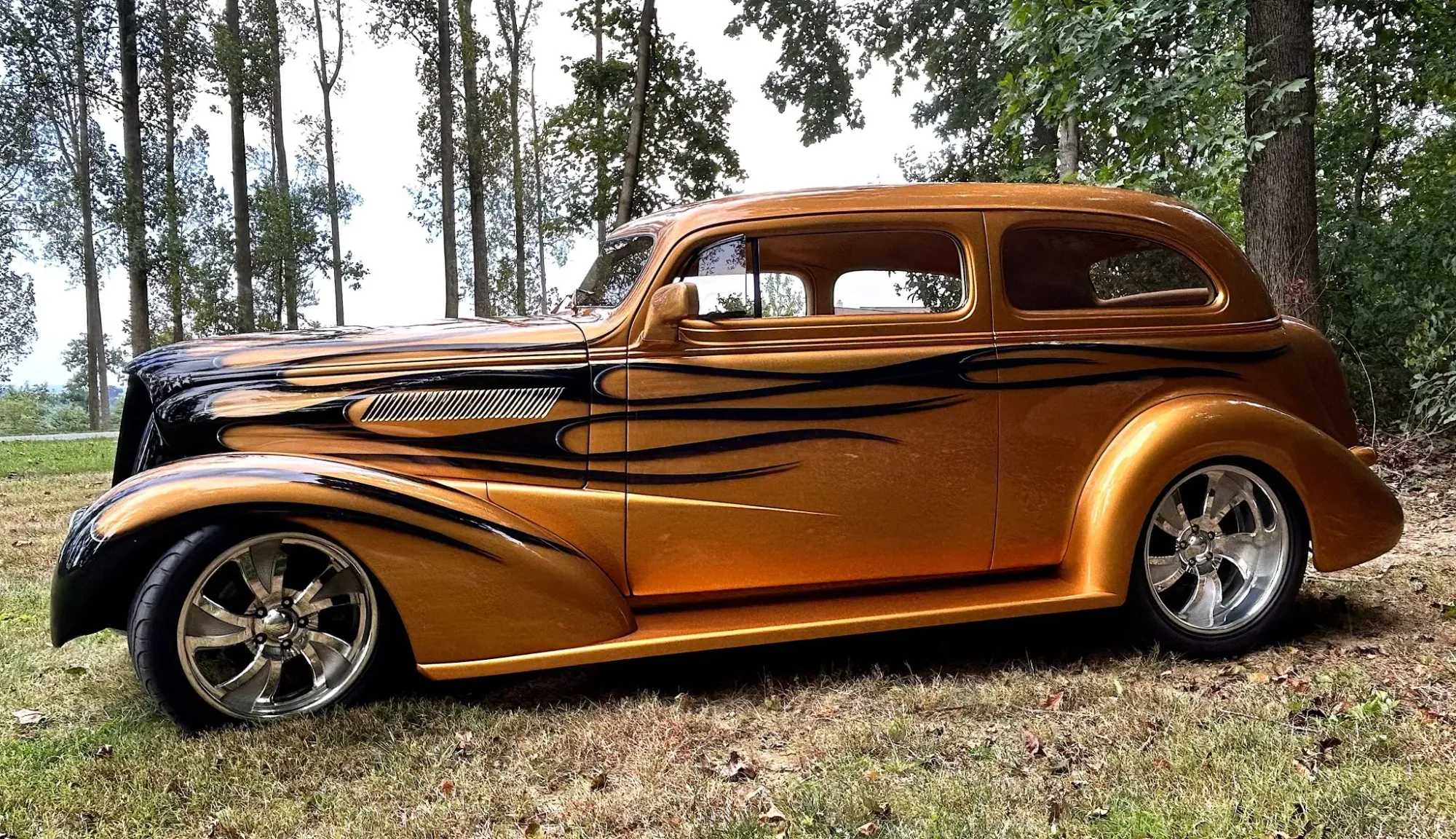 This Chevy doesn't just ride in style but also keeps its driver informed with a Dakota Digital instrumentation display, with the digital odometer reading a modest 6k miles.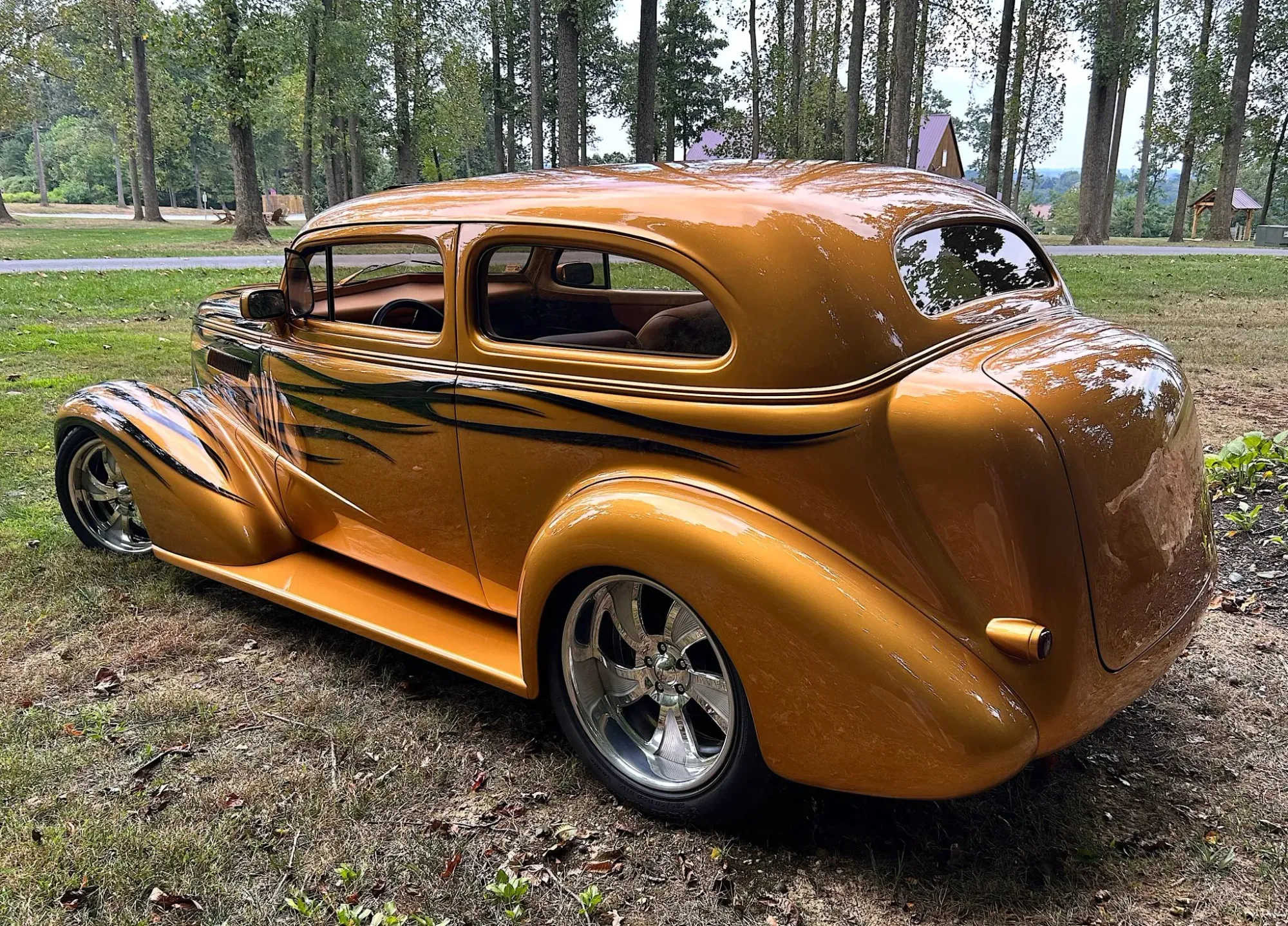 For those keen to delve into this rod's prestigious history, the sale includes a treasure trove of memorabilia. From build invoices and parts instruction manuals to a special feature in the 2006 issue of Street Rod Builder magazine and award jackets, every item narrates a chapter of this car's illustrious journey.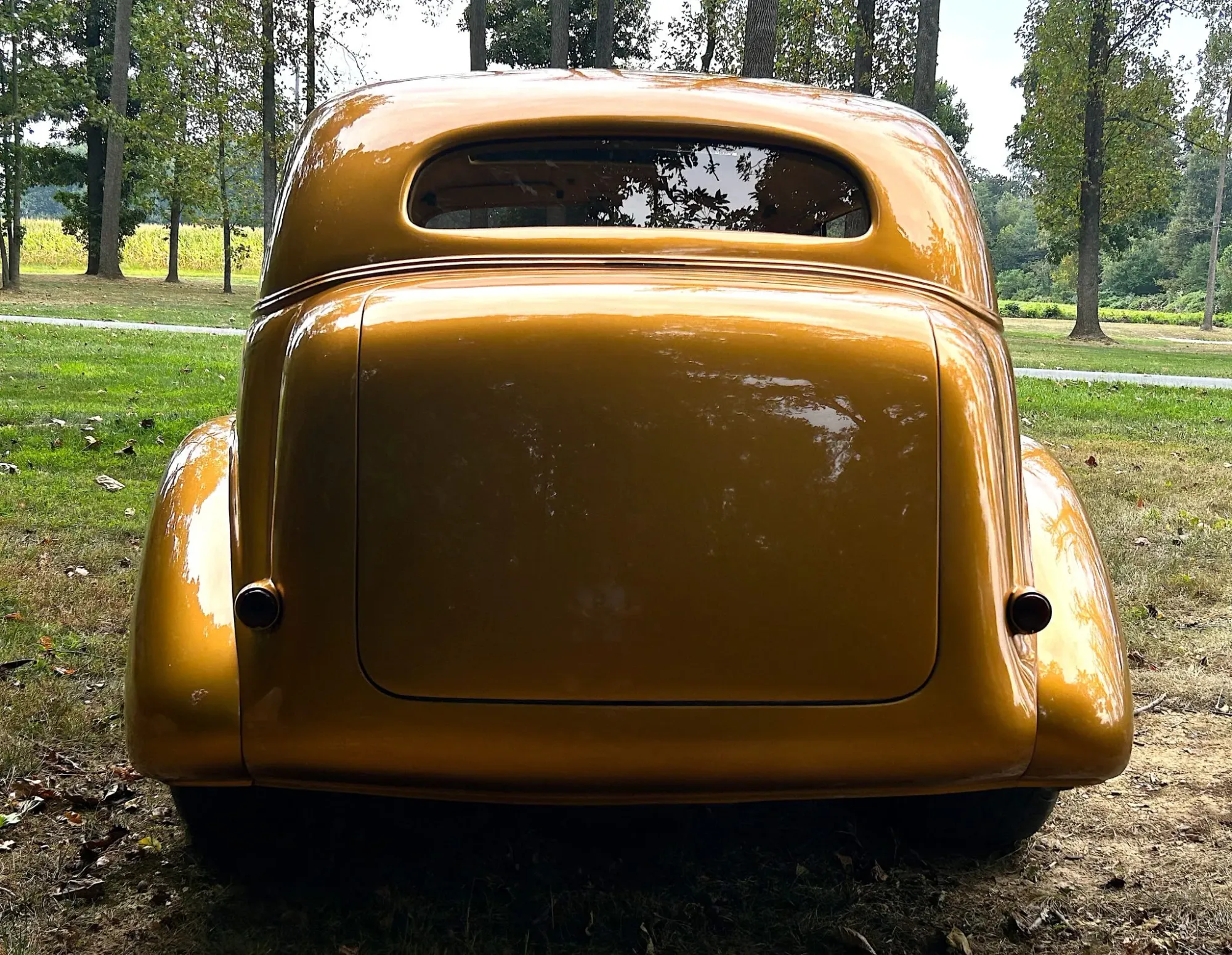 Currently showcased on dealer consignment, this Chevrolet Sedan Street Rod, a fusion of history and horsepower, promises its next owner an unparalleled driving experience along with a slice of automotive history. Don't miss the chance to own a vehicle where every mile tells a story.
This cool Chevrolet is being sold by AIC Auto. Let John's decades of experience help you sell your current vehicle or find your next one.