This stunning example shows why the V-16 represented Cadillac's top-of-the-line for the 1930 model year.
---
Development of the V-16 chassis began in the mid 1920's. Cadillacs goal was to create a more powerful and smoother running engine to put in their top-of-the-line chassis. With custom finished coachwork and an exclusive engine, the V-16 was both expensive and a first in the U.S. Unfortunately, the Great Depression followed by WWII caused the car to be limited to just 11-years of production.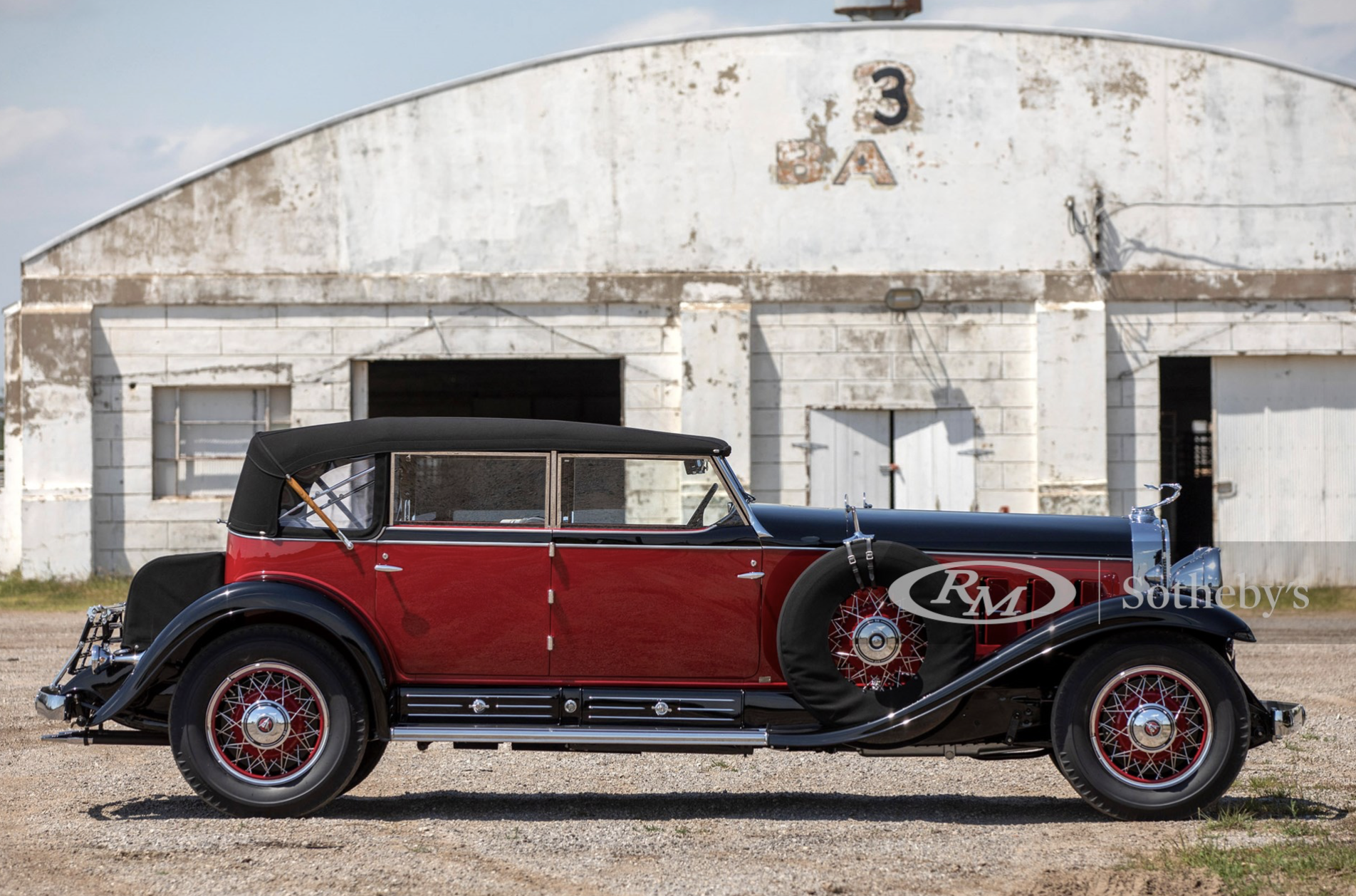 While this fantastic car laid the groundwork for future models, Cadillac never really revisited the 16-cylinder technology, with the exception of a concept car in 2003, and nothing like it was ever made again. One of the coachbuilders of the time that built off the V-16 chassis was Murphy Coachbuilders of Pasadena, California. Murphy Coachbuilders was founded in the 1920s but by 1932 its business had ended.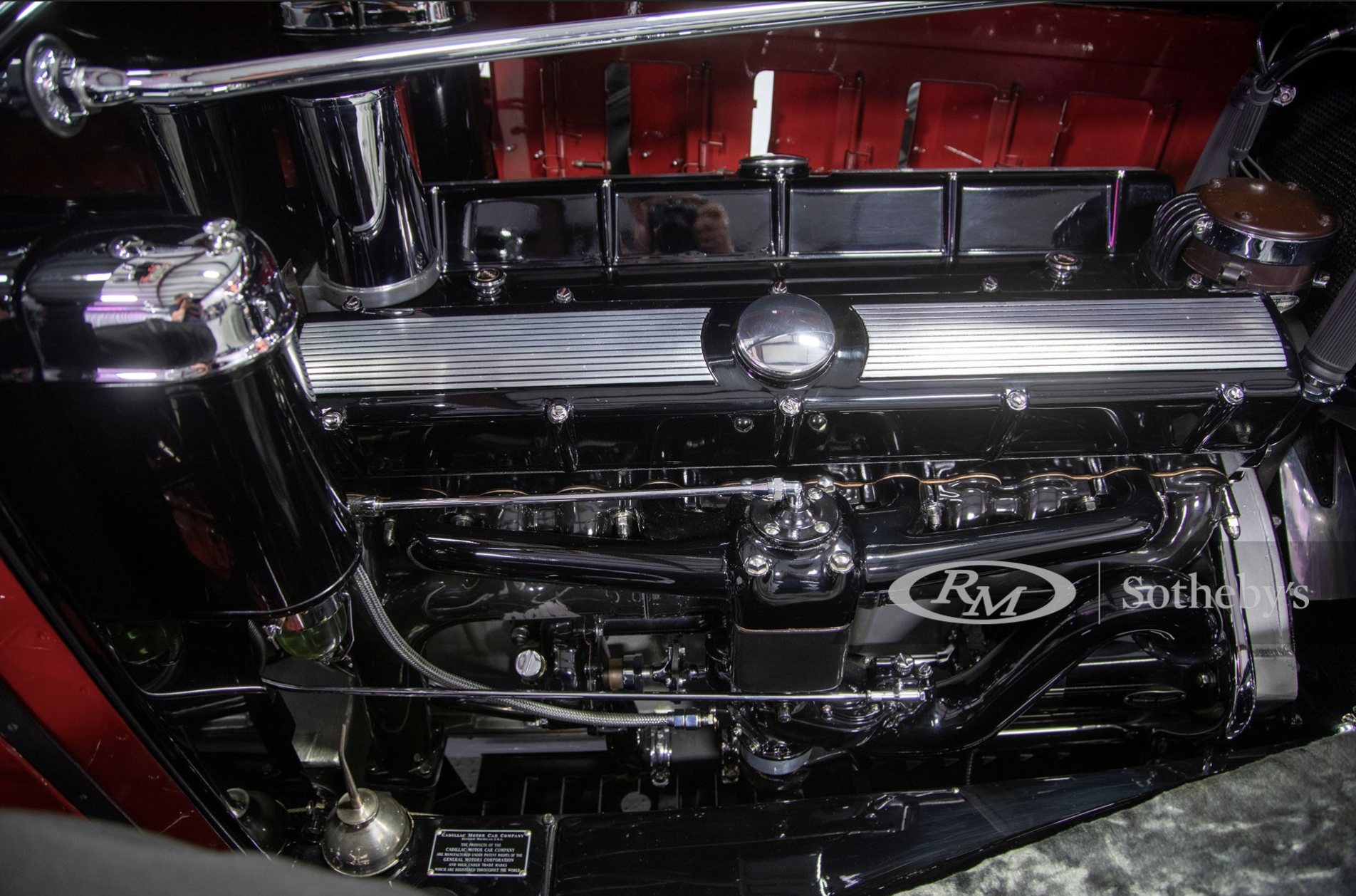 In all, less than 5,000 V-16 chassis were built and of those only about 2,500 were made in 1930. Additionally, not many were finished out by Murphy and the ones that were, were likely custom built for a specific client. That makes this 1930 Cadillac V-16 Convertible Sedan by Murphy a rare but stunning sight. It features a custom red and black finish and a red interior with a machined dash that houses a Jaeger clock and a full set of gauges.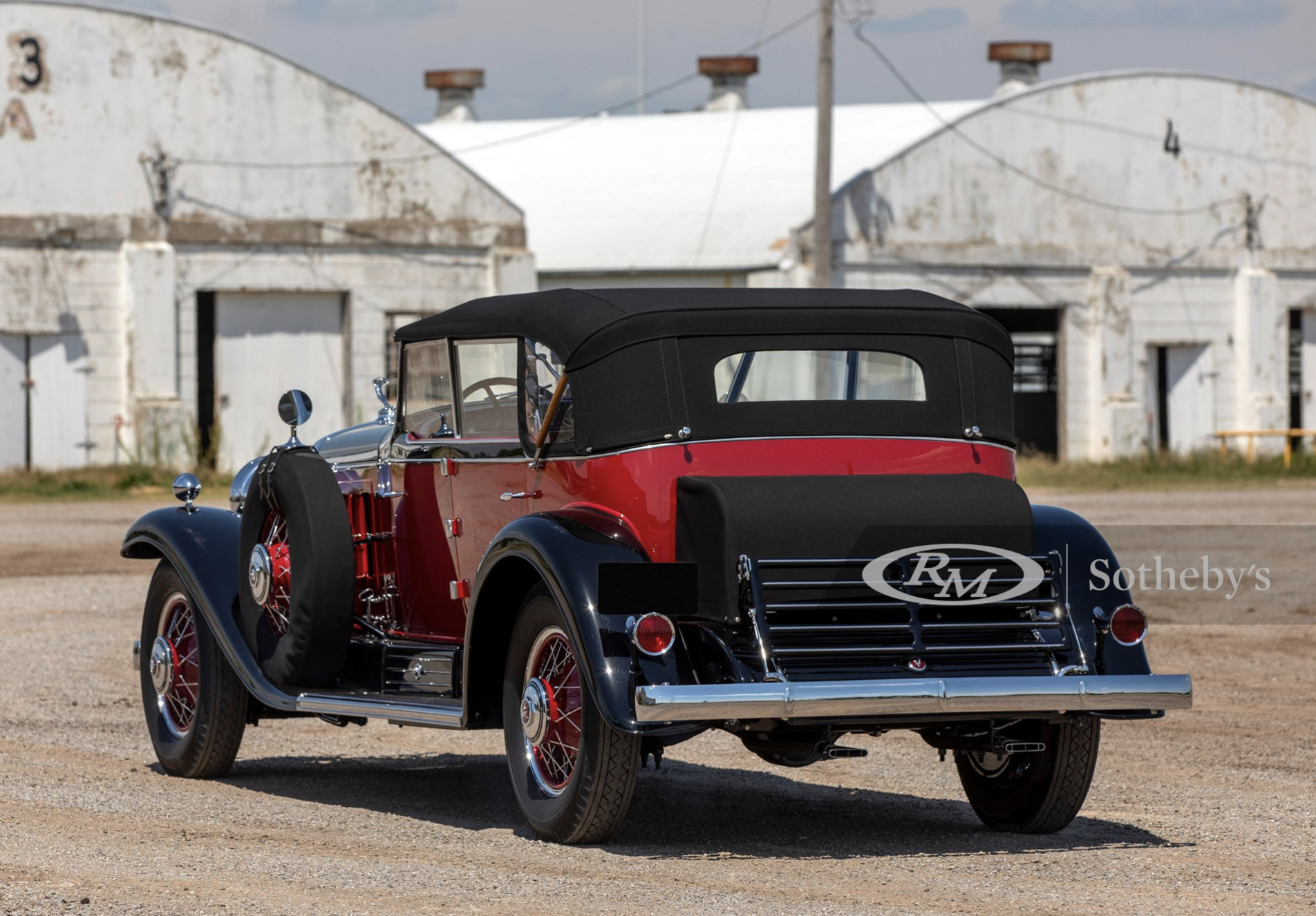 With less than 10k-miles on the clock, this car is an absolutely stunning example of the Cadillac V-16. It is now heading to RM Sotheby's Monterey, California auction to be held on August 13-14, 2021. This is your chance to add one of the very rare cars to your collection. For more information about this car or how to register to place your bid click here.