Concrete: stops thieves in their tracks!
---
We've seen plenty of weird, crazy car theft stories, however this one out of Lakewood, Washington really has us laughing. A woman tried driving this stolen Mini through a roundabout which was under construction. The British car got stuck in the cement that was still wet. Instead of just giving up, the woman got out of the car and trapsed through the cement carrying a small child and large bottle of liquor. Thankfully, a city inspector who was on the scene was quick about calling 911 and the would-be thief was arrested.
Learn why car thieves are recruiting children here.
We can't imagine just what this scene was like to watch unfold, like something out of a movie. Thankfully nobody was hurt, although when we learned how all of this unfolded, suddenly things didn't seem quite so funny.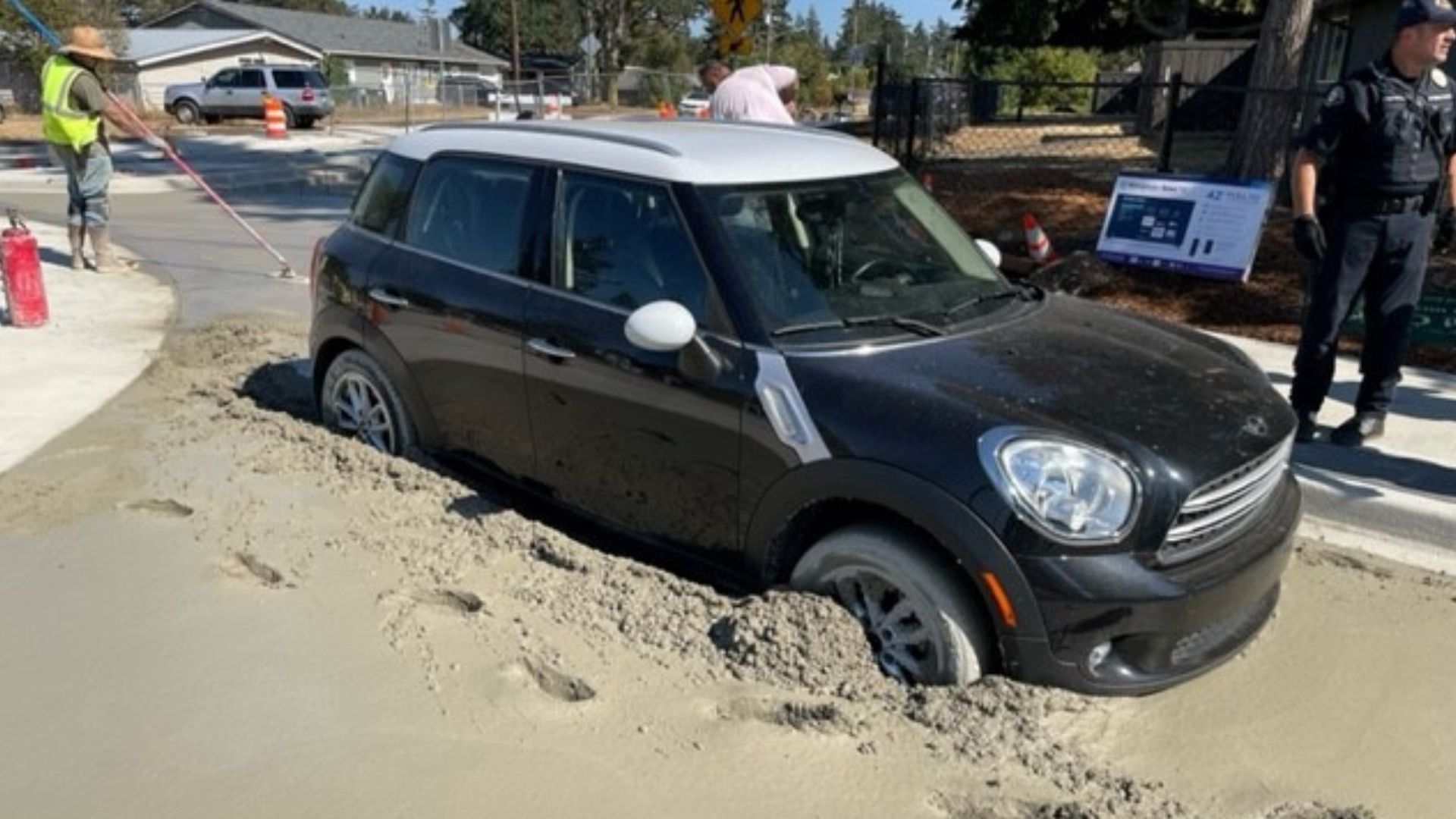 A local journalist interviewed the mother of the 33-year-old woman who was arrested. She says her daughter stole her car, because there's no way to tell your parent who's tried to help you "thank you" quite like just taking their vehicle without permission.
What's worse, the mother says her daughter has a chronic drug addiction problem and mental health issues. The child who was in the Mini when it got stuck in the cement is the daughter's four-year-old son. Despite being her daughter, the mother wants heavy charges pressed and heavy consequences to come. It sounds like she's been through a lot for years on end and is desperate for her child to get help.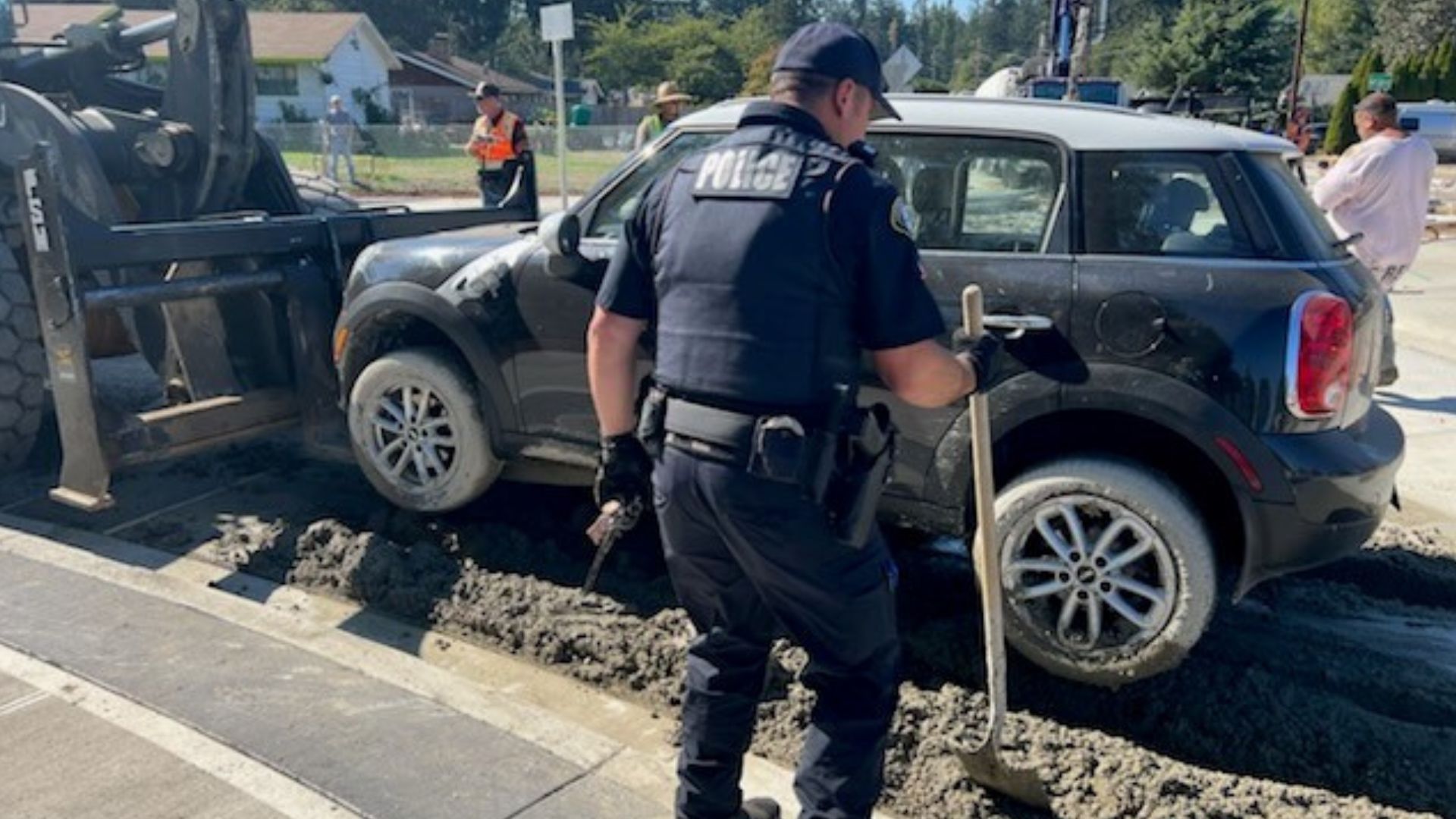 She even remarked in the interview that she could have been planning a funeral instead of asking that her daughter be pressed with felony charges. The Pierce County Prosecutor's Office through a spokesman confirmed that's on the table, so the mother could see her wish come true.
Addiction is the sort of thing that destroys families as those who love a person most are hurt repeatedly. We hope somehow this woman decides to turn her life around and does just that, for her mother, for her son, and for everyone else. We also don't recommend driving through wet cement.
Source: King 5
Photos via City of Lakewood