We need to see more classics on trails!
---
It's rare to see someone with a modern Range Rover on a real trail, let alone the owner of a classic off-roader. That's why seeing a classic car like this 1955 Pontiac Chieftain rolling through streams, over boulders, and anything else the great outdoors throws at it is exciting. With the exception of the Morrvair from Matt's Off Road Recovery, we can't name another classic car turned into a real trail master, which is too bad. There really should be more off-road classic car builds, so let's get that trend rolling.
Check out the latest Motorious Podcast episode right here.
Back to this Chieftain, it's the product of Schweaty's Speed Shop out of Cleveland, Tennessee. Right off the bat you know something different is going on, even before you see the Pontiac in action. After all, those large, knobby tires are a calling card nobody but the big truck crowd would throw on their ride just to drive around town.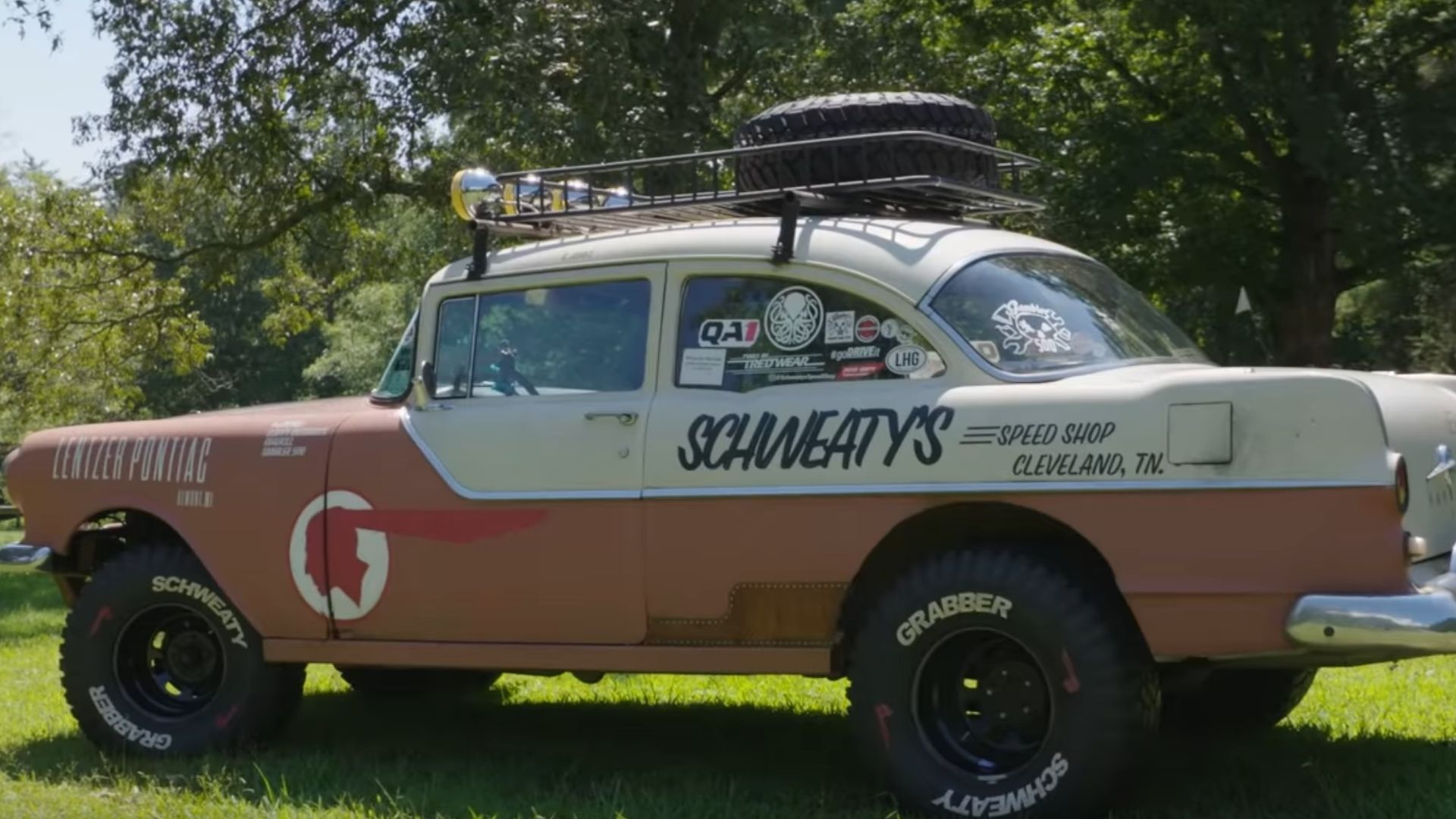 The roof basket with the spare tire thrown in there, plus the KC lights mounted to the front are further evidence this car wasn't built for just cruising Main Street. The builder does say it will do about 80 mph down the freeway, so the gearing isn't like what you find on really aggressive off-road builds.
The story goes that this '55 Pontiac Chieftain was just sitting in a friend's field and there was no plan surrounding it. Schweaty's asked if they could buy it. Somewhere along the way someone got the idea to make the classic car an off-road build. Since the shop consists of a guy, his wife, and son, the results are pretty impressive. We fully endorse this kind of familial togetherness. The family that builds cars together plays together and stays together, or something like that.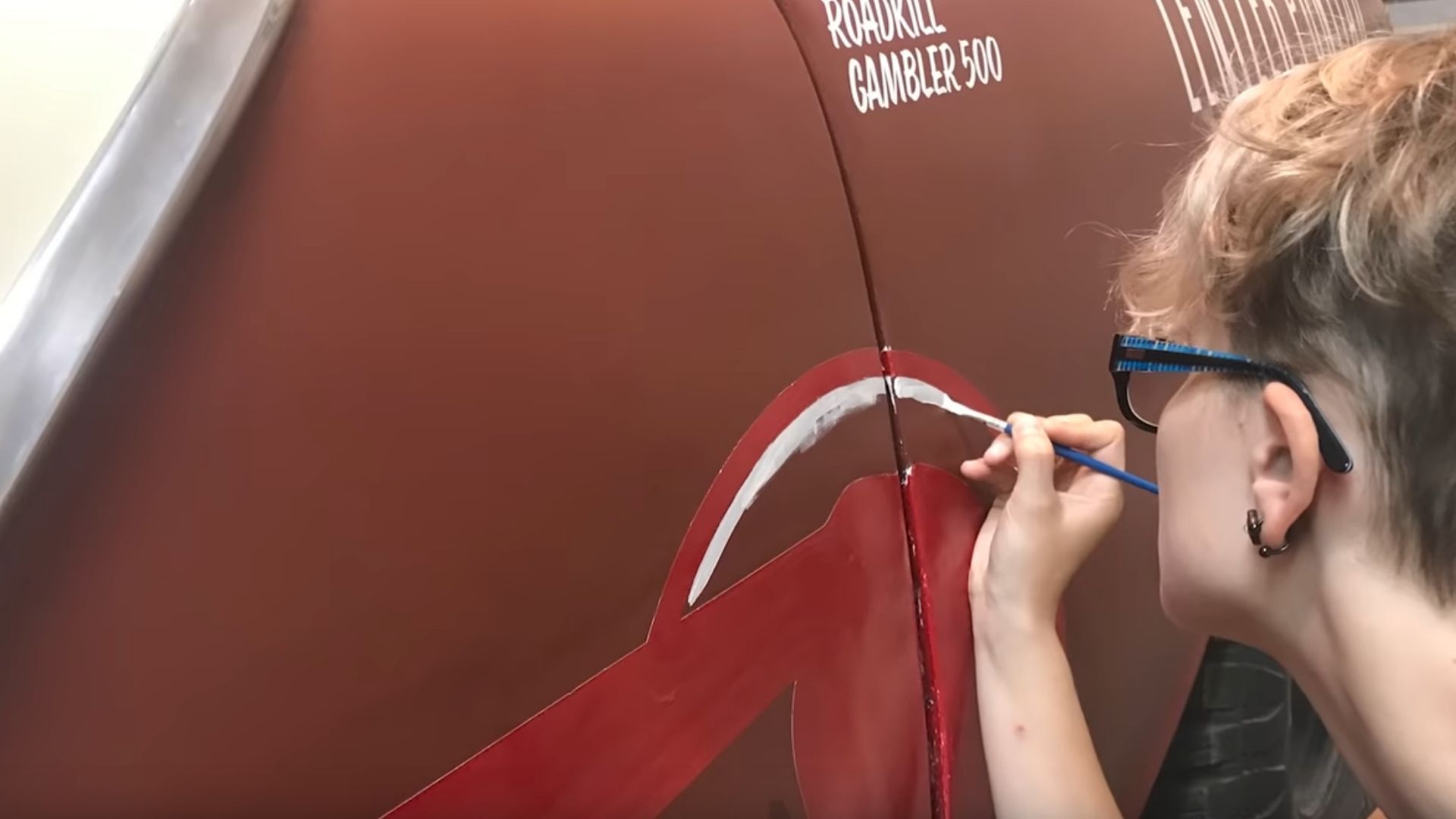 The chassis was pretty much graham cracker it was so rusty, and portions of the body had been returning to the earth, so a lot of work was put into modernizing this Pontiac. A Chevy S10 donated its chassis, which brought with it some decent brakes. Under the hood isn't the factory mill but instead a nice 5.3-liter LS V8. Bolted up to that is an A4LD. They're also added AA1 coilovers to help accommodate those nice 33-inch tires. There are Procar seats, but the dash, steering wheel, and gauges are original. For good measure, they also installed a couple of cupholders. All the lettering and graphics were painted by the wife, so you won't find another Chieftain that looks quite like this one.